When I saw the two new Designer Series polishes from OPI for the fall, I knew I had to have them. I know a lot of people have complained that they are "not worthy" of the Designer Series title because they aren't as special as say...the grand holos that started the Designer Series line, but they are still fabulous in their own right. These two polishes are reminiscent of one of my favorite collections, the Zoya Sunshine collection from Summer 2011.
First up is DS Luxurious. This is a beautiful red-orange with lots of golden shimmering particles throughout. I'm still unsure what the technical term is for finishes like this. Foil? Glass flecked foil? I'm not sure...but I LOVE polishes with this finish! A lot of people have compared this polish to China Glaze Riveting from the spring Hunger Games collection and it is similar to that polish, but it has more of a red tone to it with more golden shimmer. They are not dupes. DS Luxurious is just a richer color. This is two coats.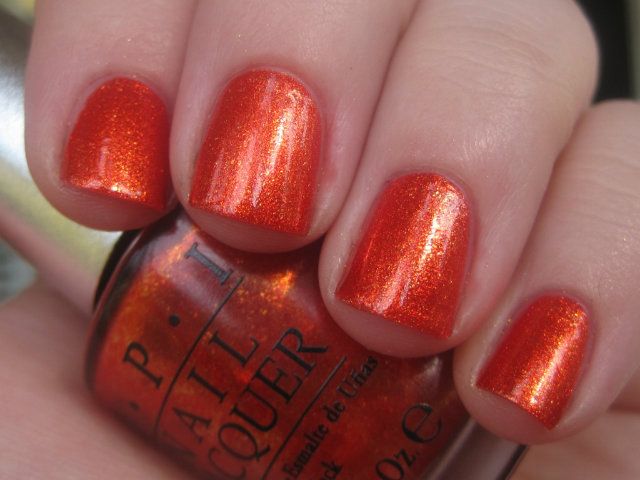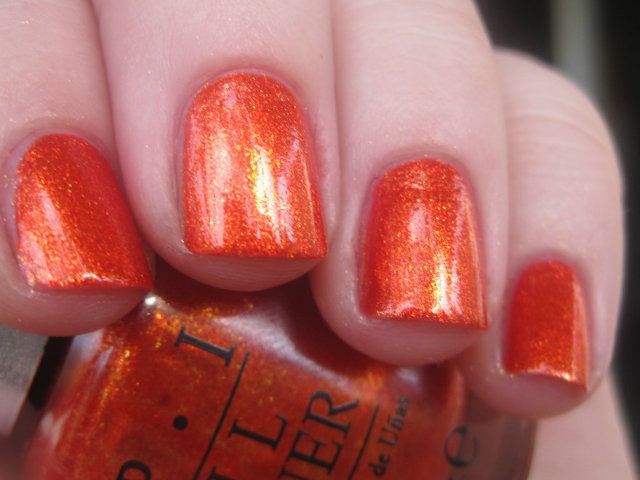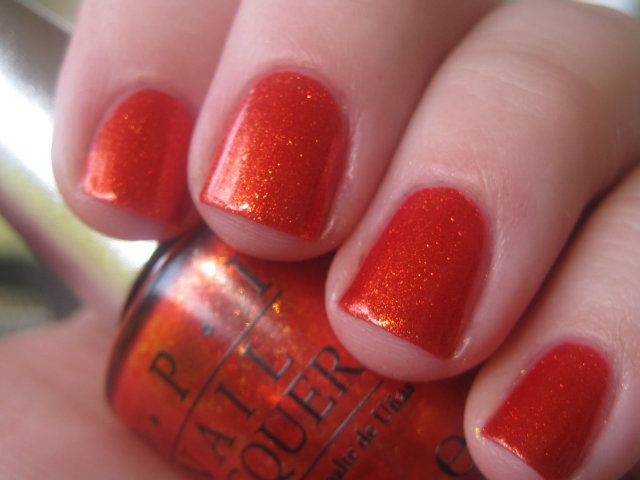 Up next is DS Indulgence. This a rich, warm pinkish red with golden shimmering particles (it has the same foily/glassflecky finish as Luxurious). The color of it is gorgeous. It reminded me a little of Zoya Reva from the Sunshine collection, but Reva was a lot pinker and a bit lighter with less golden shimmer. This is two coats.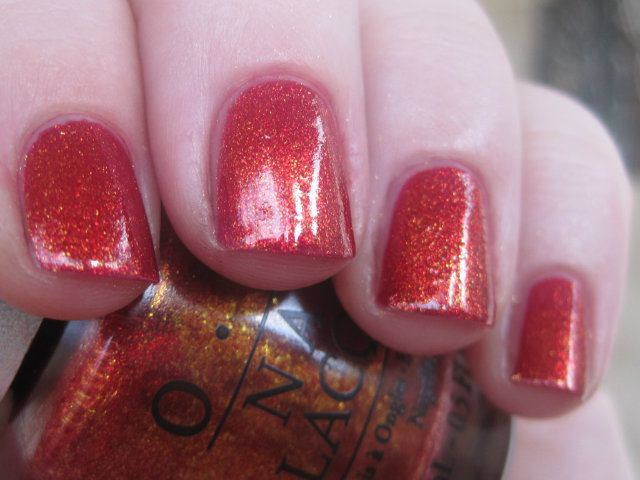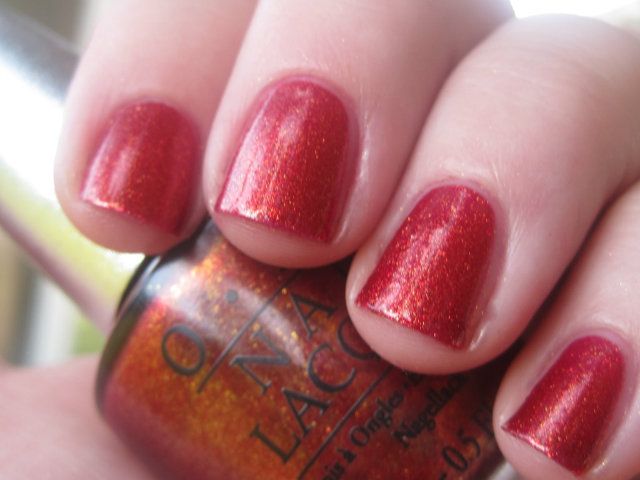 They are no holos, but they are worth having in my book. Thanks for looking everyone!!