I put the China Glaze Bohemians on my wish list strictly for nail art purposes. Why you ask? Because The Polished Mommy did a super cool
series
using these polishes and I HAD to have them. I was recently given 4 of them as a gift and I couldn't wait to try out some Bohemian nail art.
I used American Apparel Hassid as a base and stamped with the Bundle Monster 208 plate. The China Glaze Bohemian polishes that I used were Deviantly Daring, Unpredictable, No Plain Jane, and Want My Bawdy. I thought the resulting mani resembled stained glass.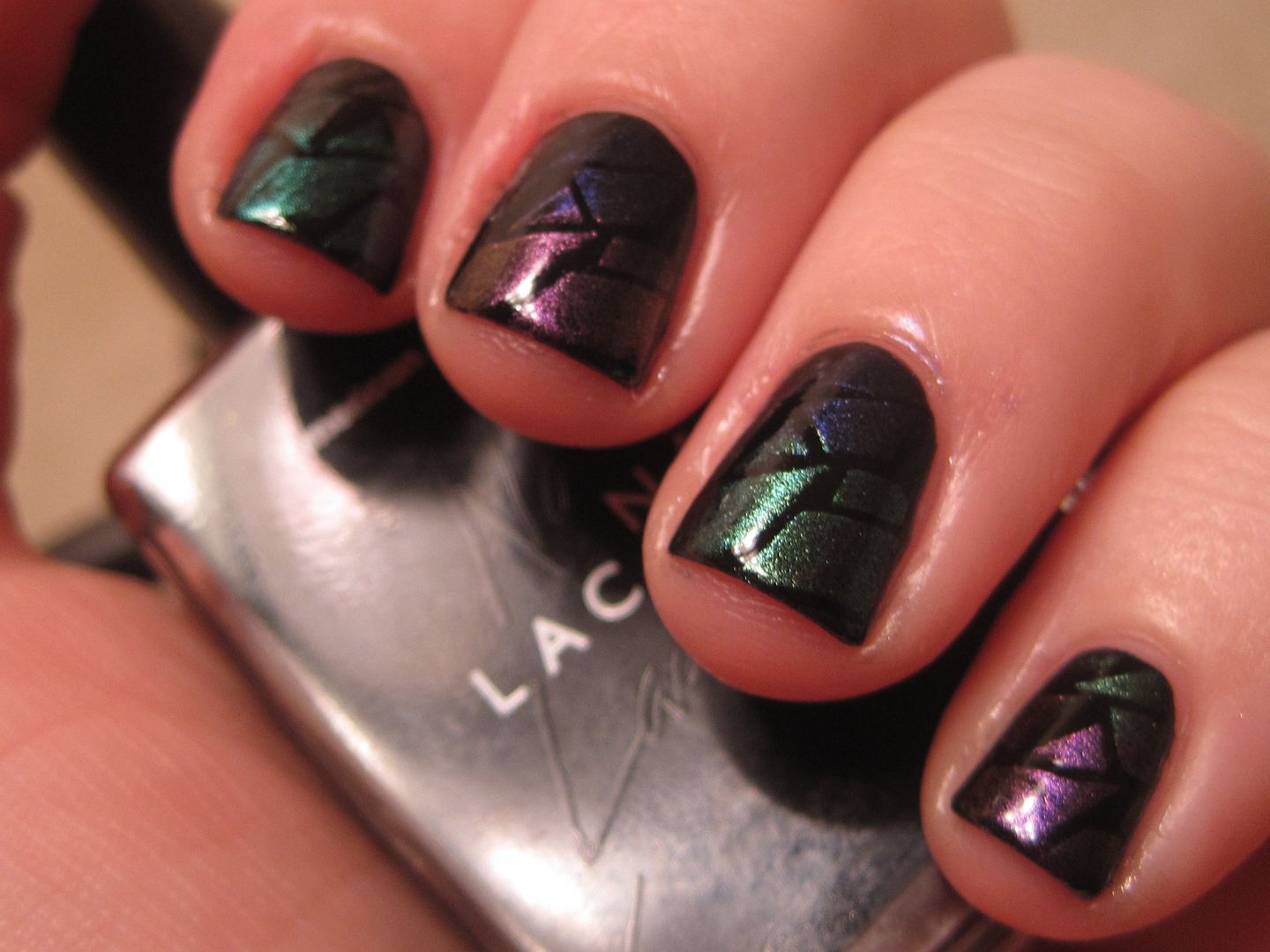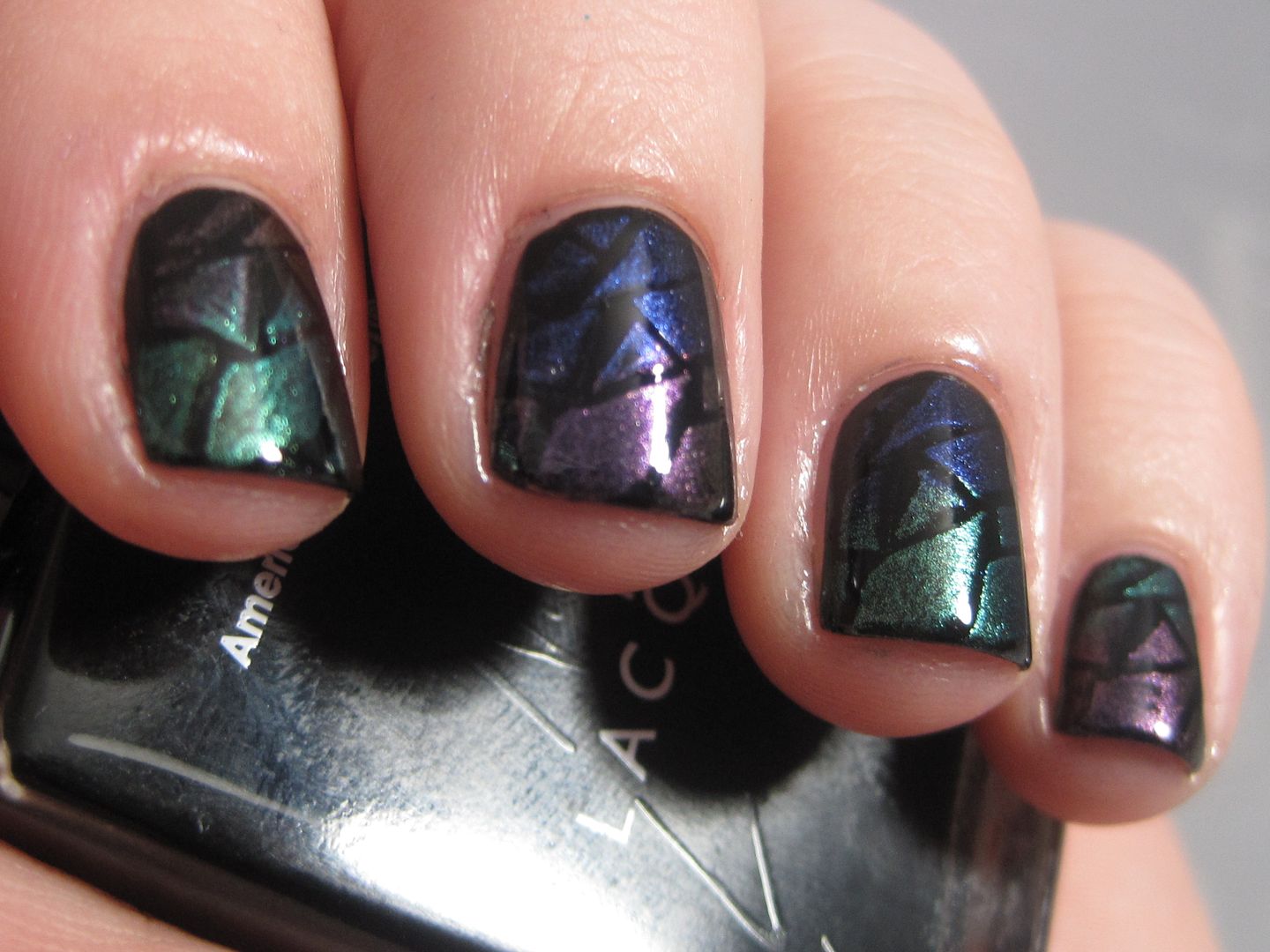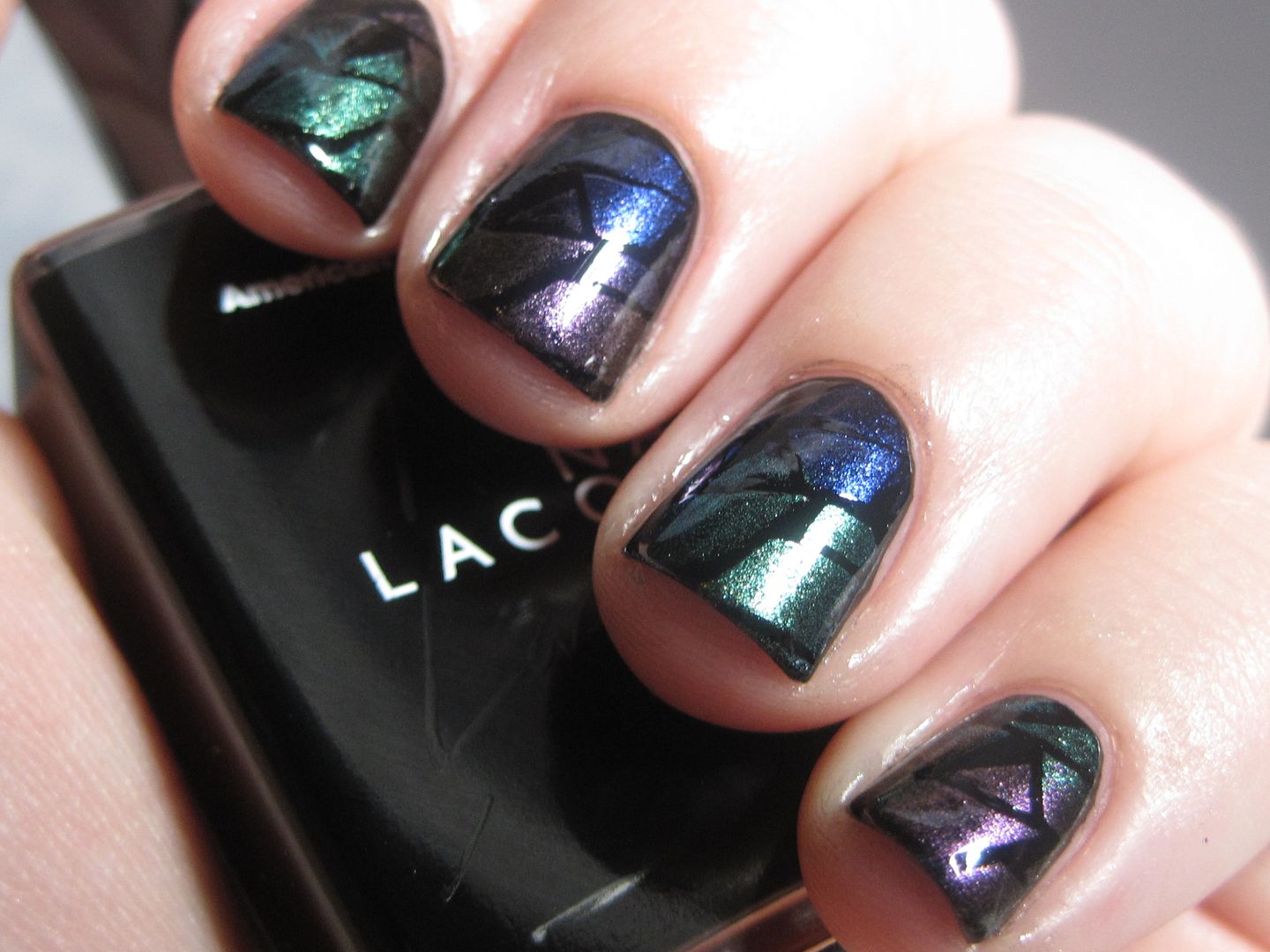 I can't wait to try some more nail art with these polishes! Thanks for looking everyone!