Well guess what guys...it's beginning to look a lot like Christmas around here!! I enjoyed the last nail art challenge I participated in so much that I have decided to participate in one for the month of December. This challenge was created by Kristi at
Hap Hap Happy Hands
and it looks like it is going to be a blast! I love all Christmasy things and I have several polishes I have been dying to wear, but I have been saving them just for this challenge. It's only 24 days long instead of 31, so you will have plenty of time to relax after Christmas.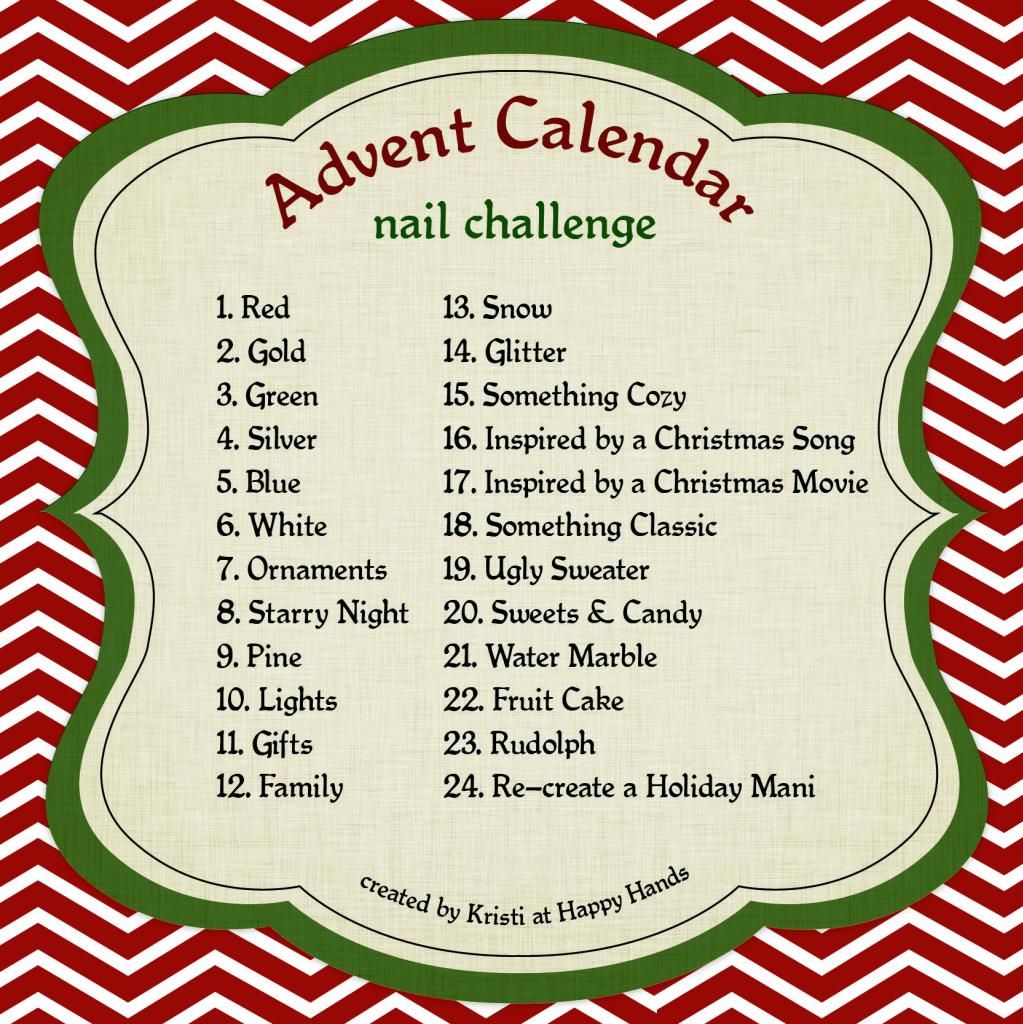 Here are the "rules" copied from Kristi's blog post:
The "rules" are simple: be inspired by the suggestions for each day! I tried to be a little vague so that you could find inspiration for what each day means to you. I'll be circulating this calendar on Instagram (my username is happyhandsnailpolish) as well as my blog and my

Happy Hands Nail Polish Facebook page

. I hope you'll take part and repost this image (though please do not remove anything or edit it besides adding Instagram filters) and if you post your challenges on Instagram or Twitter, please tag them with #adventcalendarchallenge and #happyhandsnailpolish so everyone can find them. And most importantly, have fun!
So I hope that everyone who is interested will participate...even if it isn't every day. I didn't get a chance to participate in the Halloween challenge that was going around back in October, so I am pumped about this one! Thanks for looking everyone...and I hope you will participate!