Today I have a gorgeous polish from CrowsToes' Christmas collection. I wore this a few weeks ago and never posted it for some reason (I have SEVERAL that I haven't posted, so bear with me..I might do some serial posting over the next few days to get them all up before a fun Christmas challenge that I'm participating in starts up).
This is Bah F@#$%*g Humbug over Nails Inc Warwick Way. This is a gorgeous glitter bomb that can be worn year round since the colors don't necessarily scream "Christmas". This has a mix of blue, green, and yellow glitters in a clear base (it is a mixture of different sized hexes with a few bar glitters thrown in). I absolutely LOVE this polish!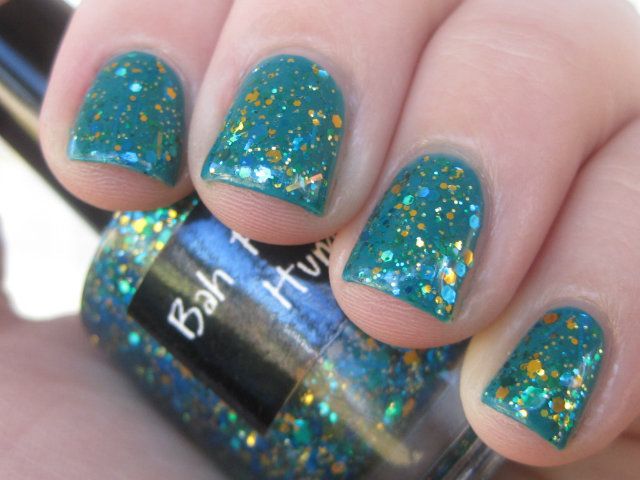 This particular CrowsToes is an
Overall Beauty
exclusive and is limited edition for the holidays (all of the Christmas collection are LE). It appears to be sold out at the moment, but hopefully it will be restocked before it is gone for good! Thanks for looking everyone!