I didn't expect to love my blue mani as much as I did...but I ended up wearing it for two days because I didn't want to take it off. I really didn't want to take it off even then, but I figured I must get back to work on the challenge! :)
I recently picked up the Sephora by OPI It's Real 18K gold flake topcoat (it's on sale for $15 right now at Sephora). I thought it would look really fabulous over a contrasting color like a cobalt blue, so I layered 2 coats over Barry M Cobalt. This mani was so simple, but so stunning to me! I seriously love the fine gold flake look of this gold flake polish, maybe even more than the chunkier look of OPI The Man With the Golden Gun (though I still want that one). It also looked perfect after 2 days of wear. Still shiny and chip free like I had just put it on.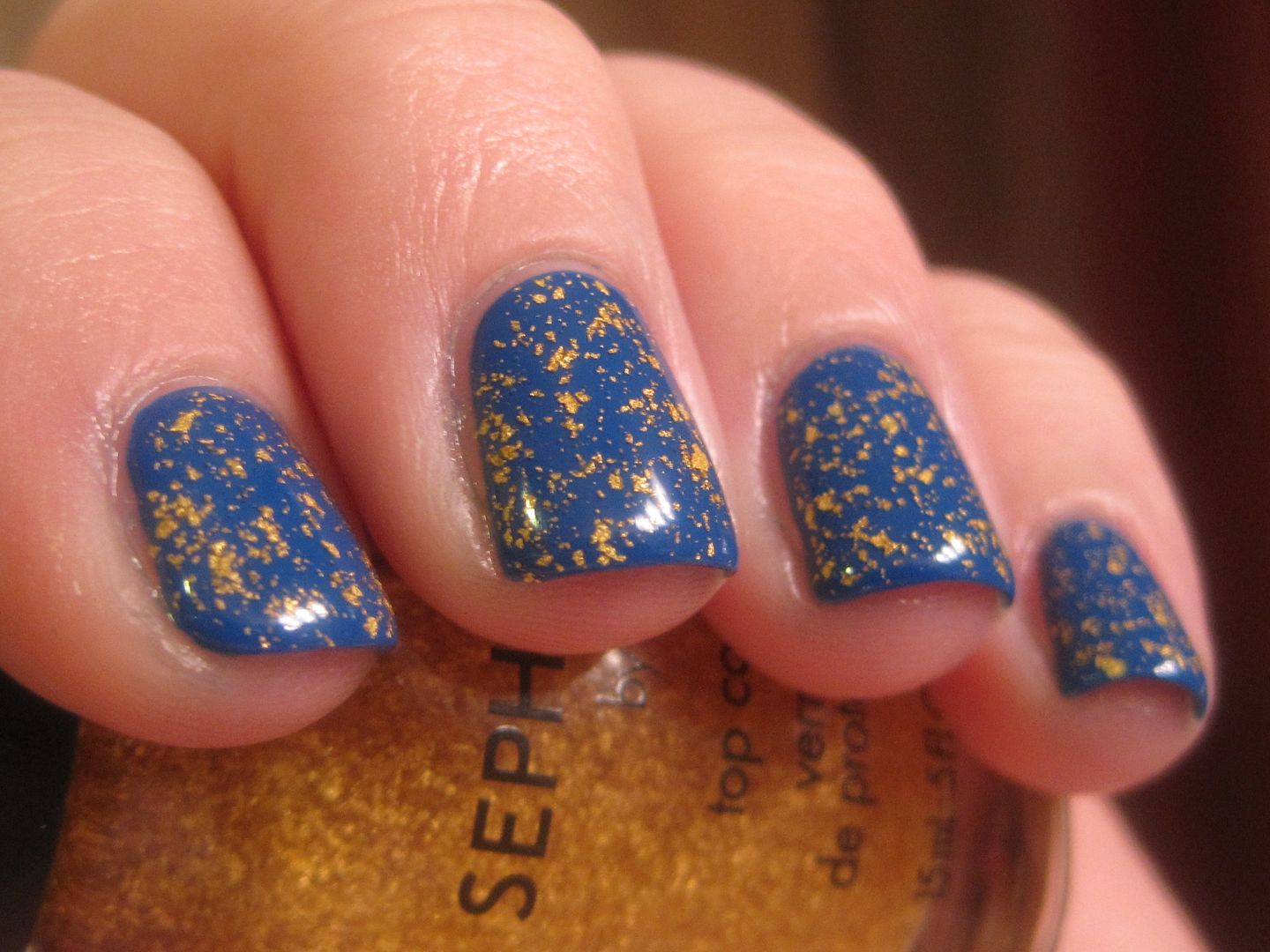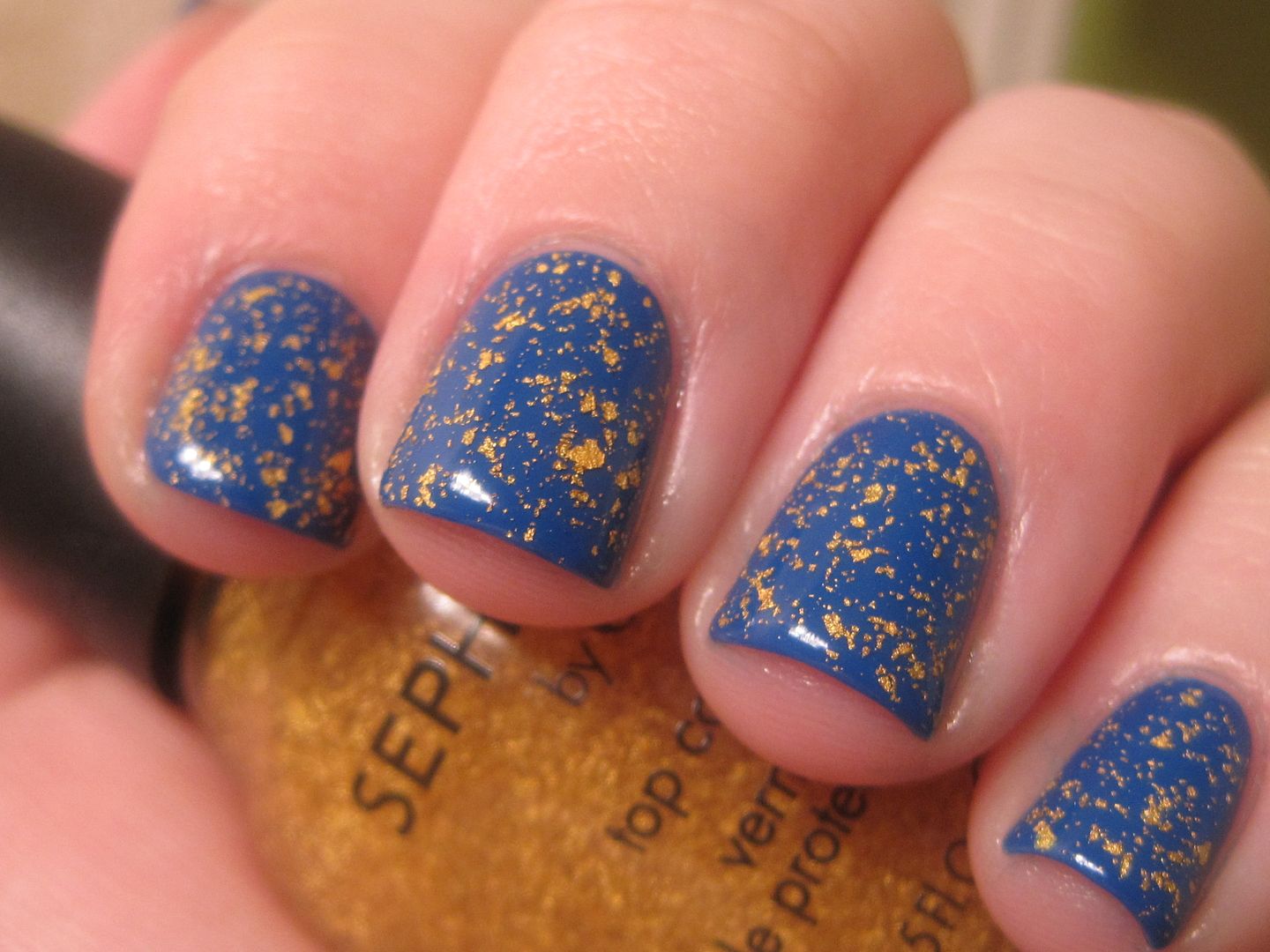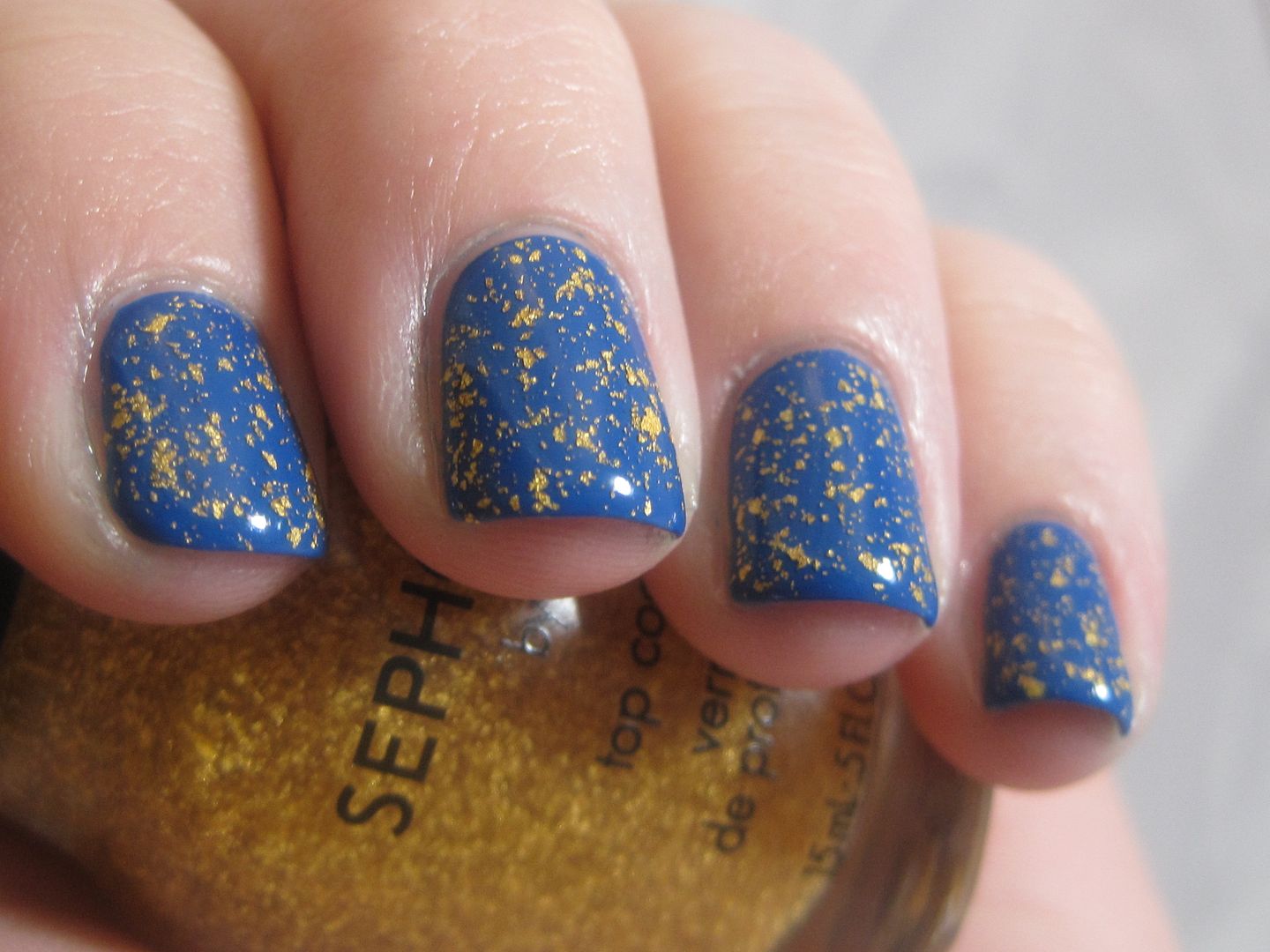 What are your feelings on all of these gold flake topcoats popping up by different brands? Do you like the look of them? Is the price tag keeping you away? Thanks for looking!