So today's mani was sort of a disappointment. When Lynnderella's Season's Glitterings collection came out I was the most excited to get my hands on Spumoni. I really love minty glitters and this one looked really cool. As soon as they became available individually I snatched this one up off of eBay. Needless to say...it wasn't all I was hoping for.
This is 1 coat of Spumoni over Linda Johansen Sea Mint. This polish just fell a little flat to me. The different colored bits in it were sparse and I think I was missing some shimmer or something in it to make it more special. It is pretty, but I guess I had built it up to be way more awesome in my mind.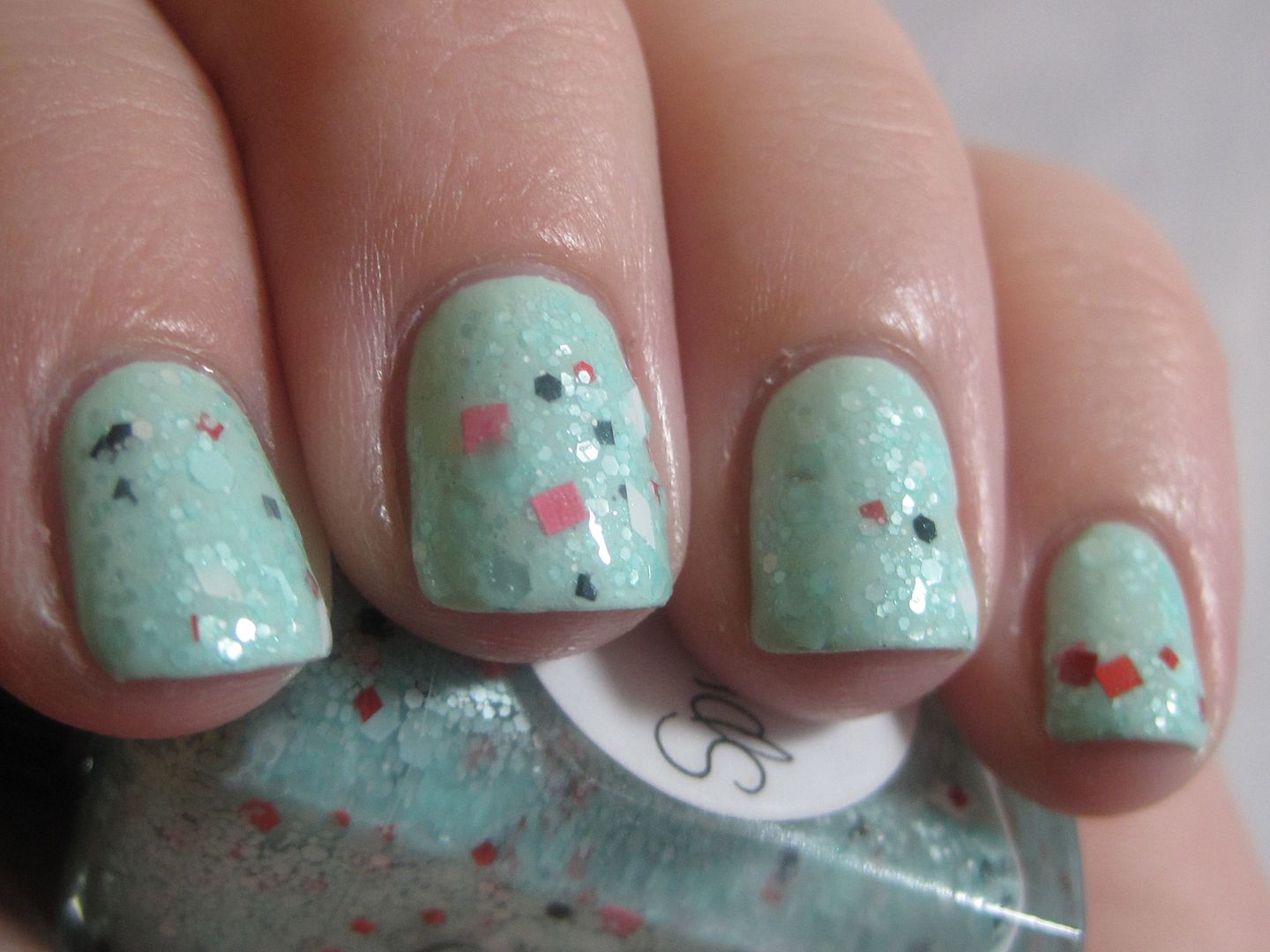 Here is the base color alone, Linda Johansen Sea Mint. This is an easy two coater and it was not streaky at all which is excellent for a mint green polish.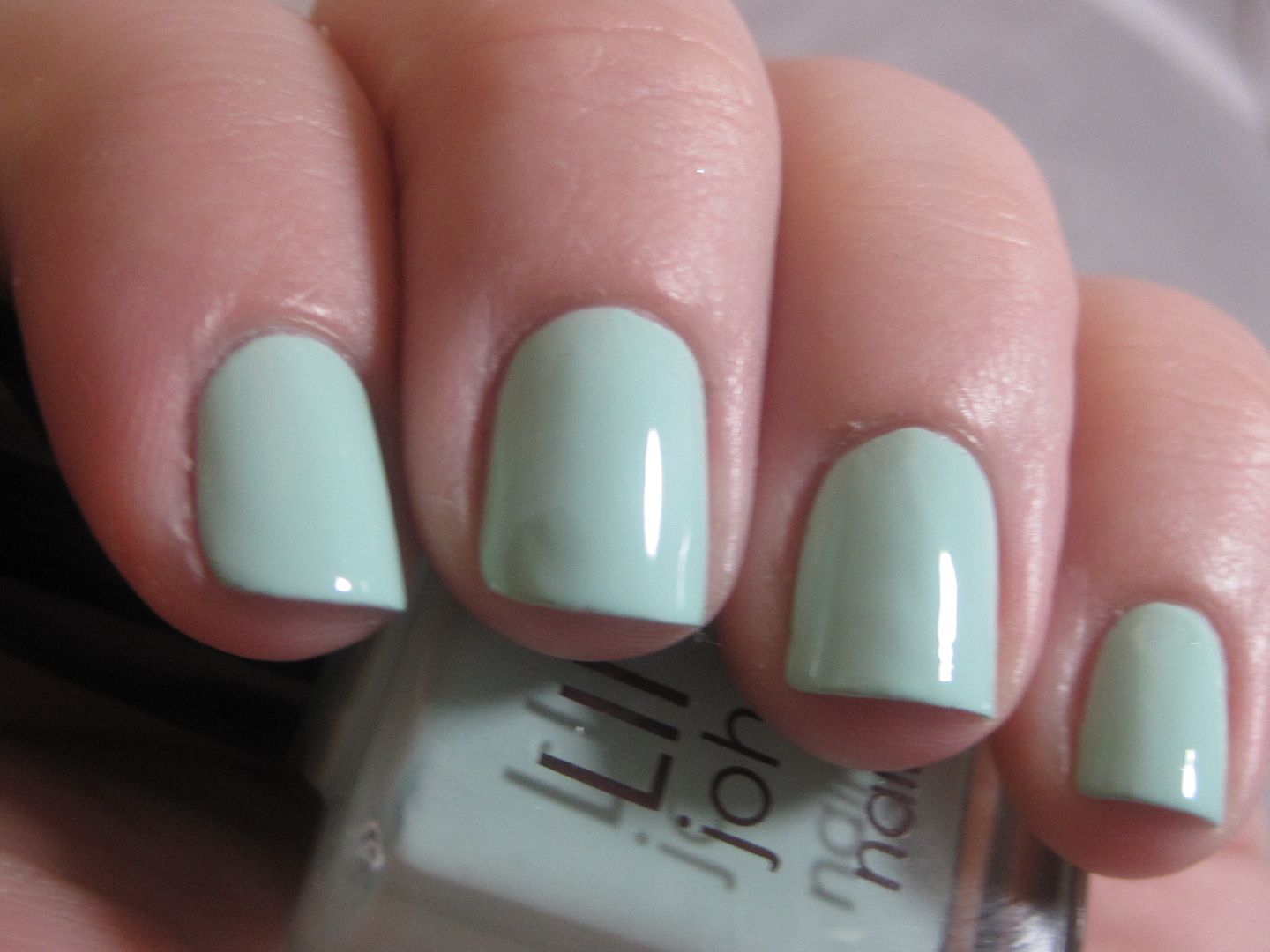 I guess you can't love 'em all, right? Thanks for looking!