So yesterday I did a mani inspired by Deck the Halls and I totally forgot to post the franken I made named Deck the Halls. I made this back in November and passed it along to a friend, but I did do a swatch before it got sent off. This is 1 coat over Illmasqua Rampage.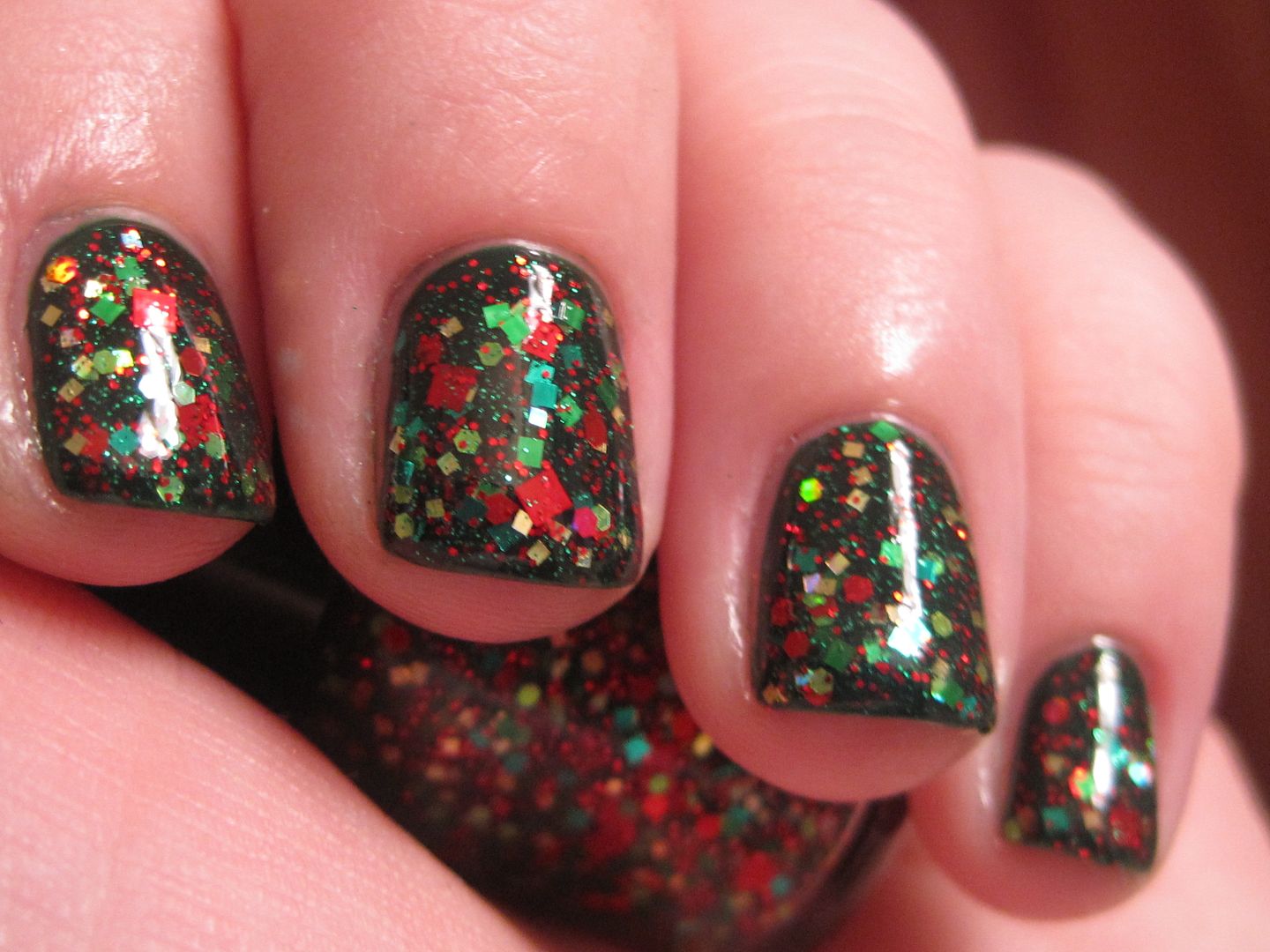 Here is another franken I made then. This one was supposed to be candy cane-ish. I need more different glitters for it to look how I want it to look. I called it Candy Man. This is one coat over OPI Sparrow Me the Drama. It could also be a Valentine's polish!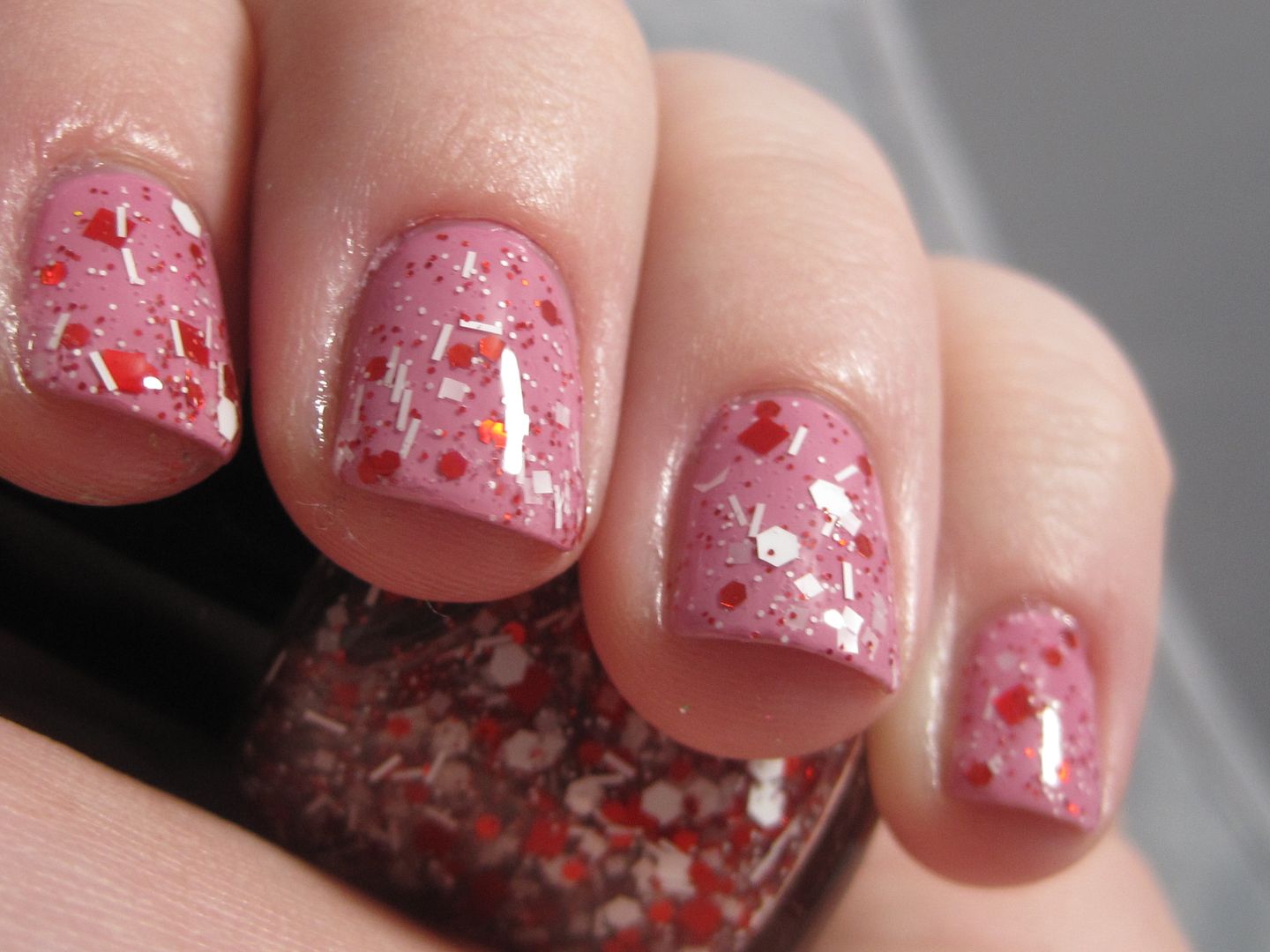 Playing with glitter is fun! Thanks for looking!