For my silver mani, I went with something really simple (and palette cleansing for me): a silver holo. I used 2 coats of Jade Psychodelica over Color Club Worth the Risque (because I was lazy and wanted a quick opaque silver base). And of COURSE I never managed to get any good pictures in the sun so these will have to suffice. And then to my greatest surprise...my husband told me he liked this polish. He never likes ANYTHING much less comments on it. Except maybe a plain red creme.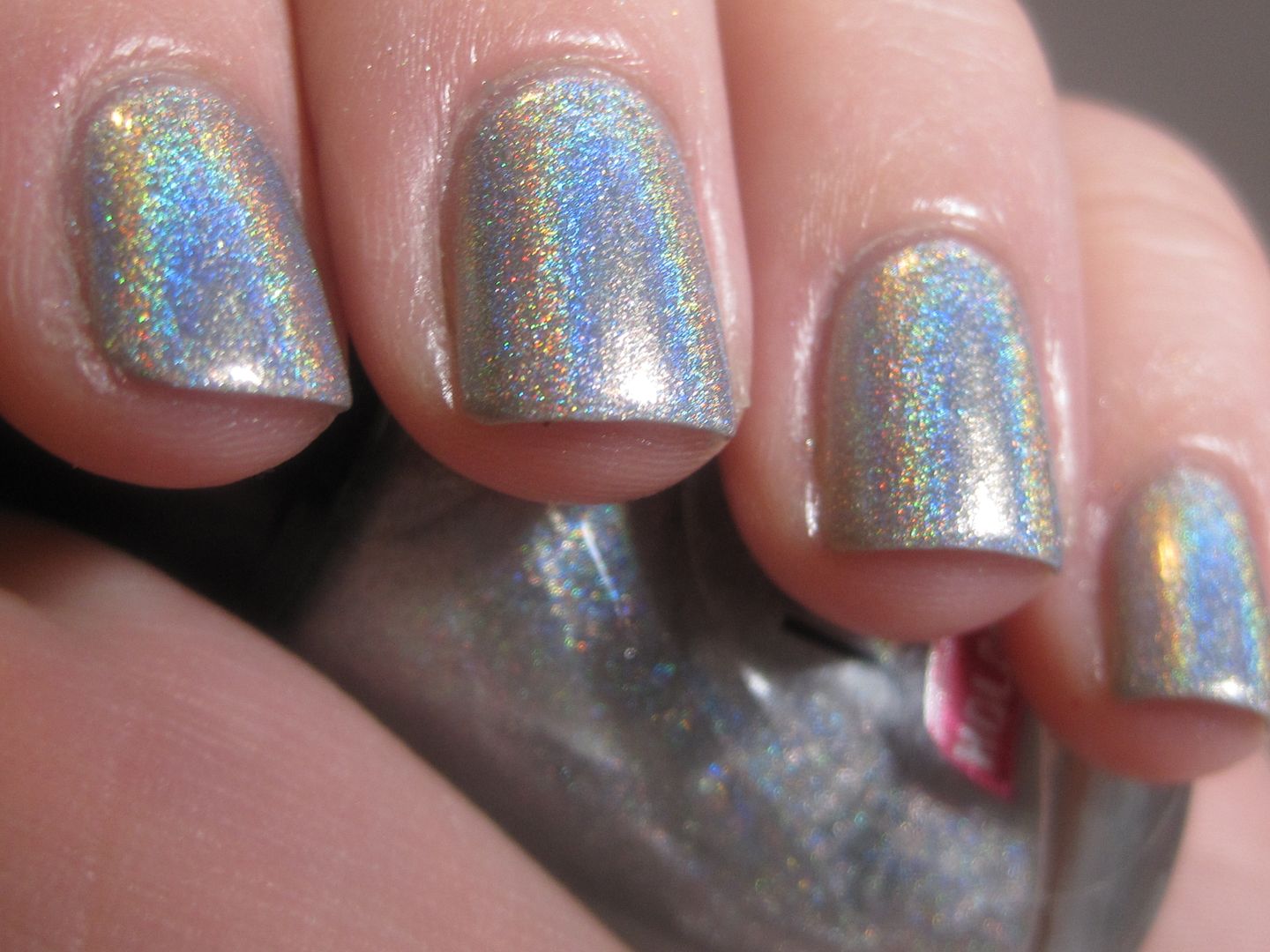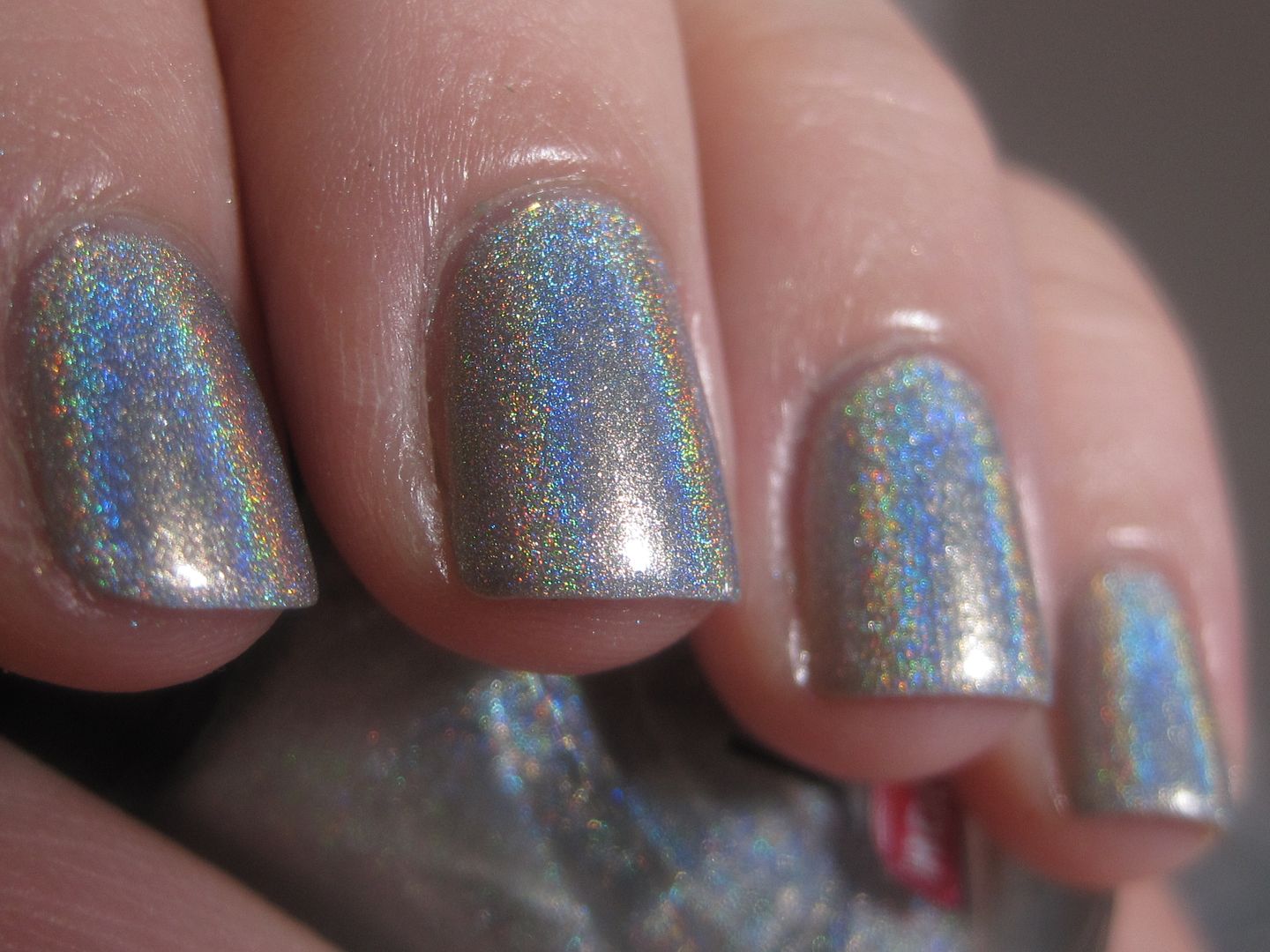 Jade Psychodelica is thin and could also be used for a holo topcoat for other polishes if anyone is looking for one of those.


I've got to post a few to catch up with the challenge! I've still been keeping up with my manis every day though...just no time to post them! Thanks for looking everyone!