For this mani, I decided to have a little fun with stamping and glitter. The base I used was an Essie Starry Starry Night franken that I made using Essie Silver Boullions + Wet N Wild Nocturnal with a few drops of black. I discovered that I need to tweak it a bit and add some more blue because it ended up looking a little more greyed out than I had hoped for. Then I did some random star stamps using China Glaze Millenium and some star image plates (they were all from Bundle Monster, but I don't remember which sets). Then I used 1 coat of NYX Girls Dreamy Glitter on top for a few more stars. You have to fish for them a little, but they aren't hard to get out of the polish.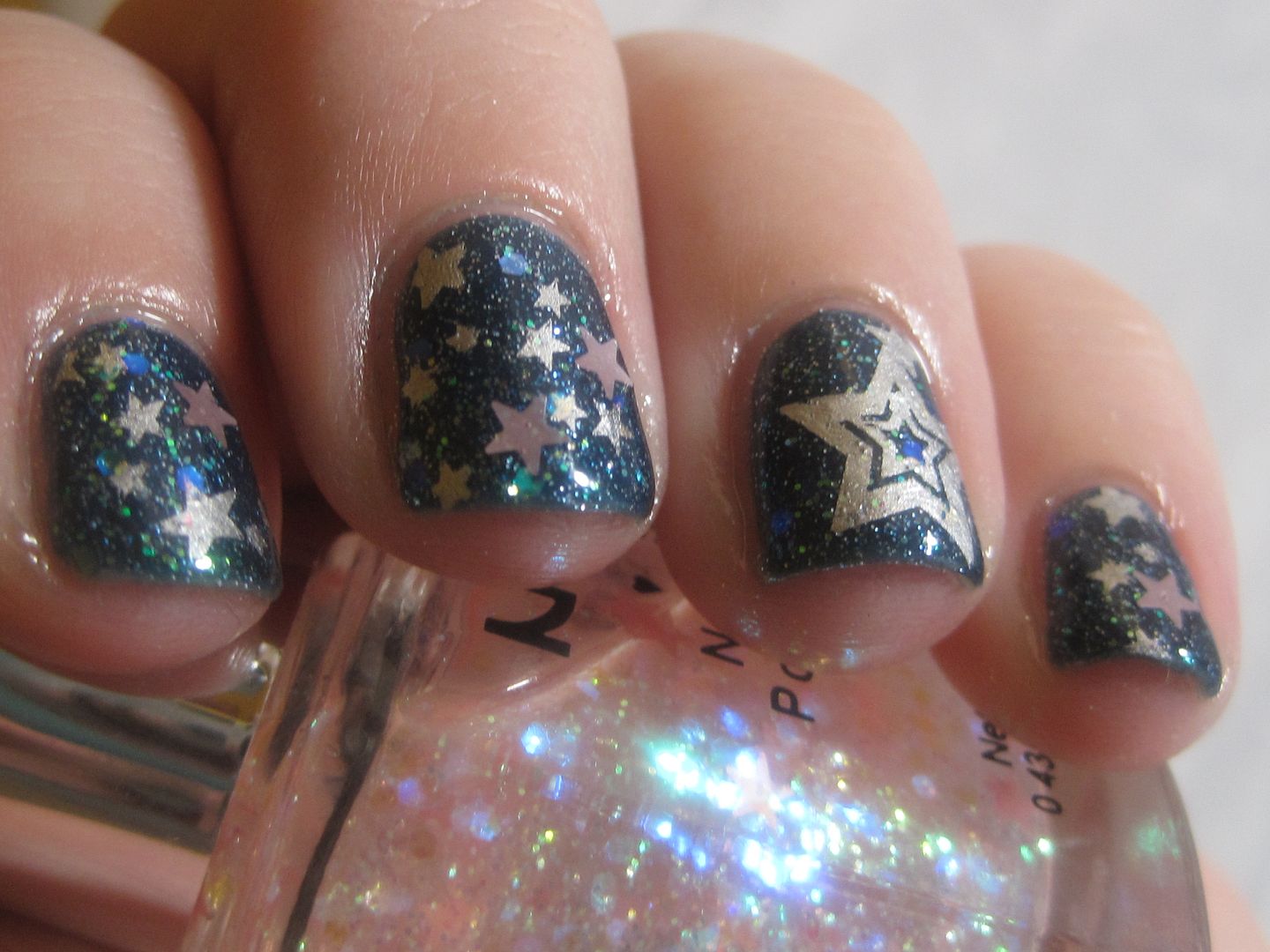 Here is the Starry Starry Night franken by itself. As I said...it really needs a little more blue added.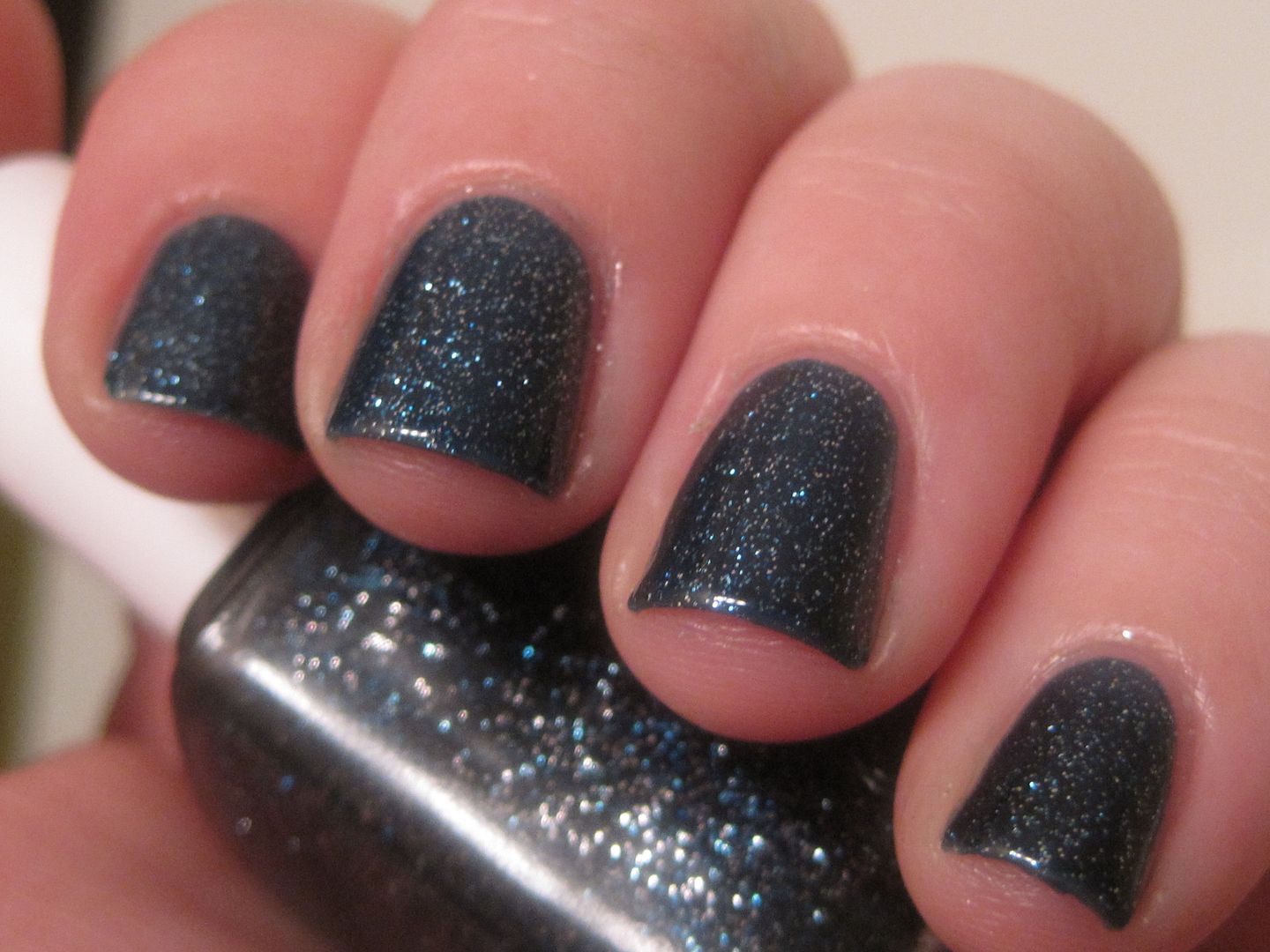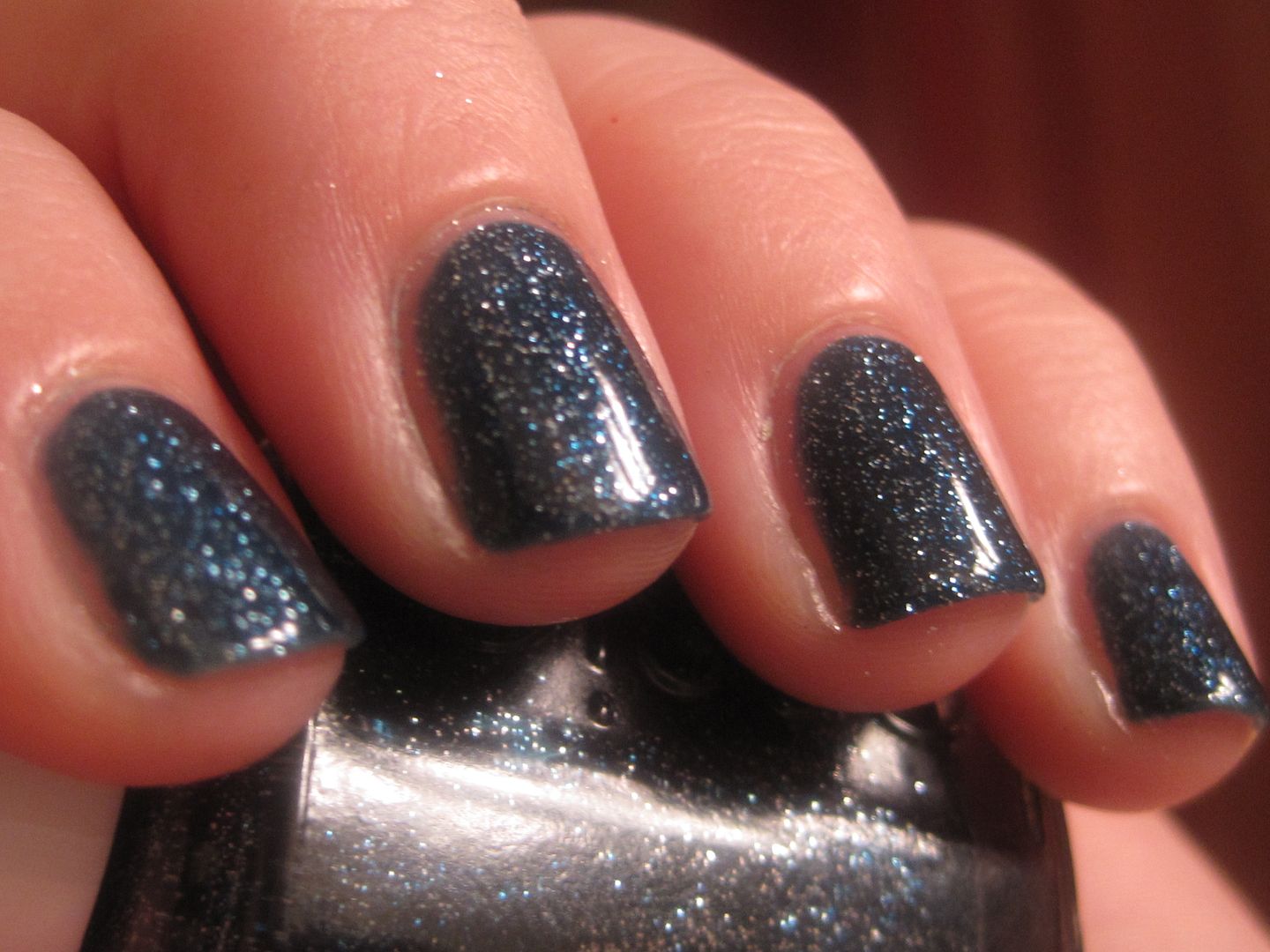 Maybe it ended up looking a little more cosmic themed than Christmas themed, but I still liked it. Thanks for looking everyone!