So for my green mani, I chose Oopsie Daisies Fuzzy Pickles. This polish is from the Earthbound Collection. It is a green jelly base with lots of smaller green glitter and shimmer, with some larger light and darker green hexes sprinkled throughout. It really reminds me of pickles. I did two coats over Essie Pretty Edgy.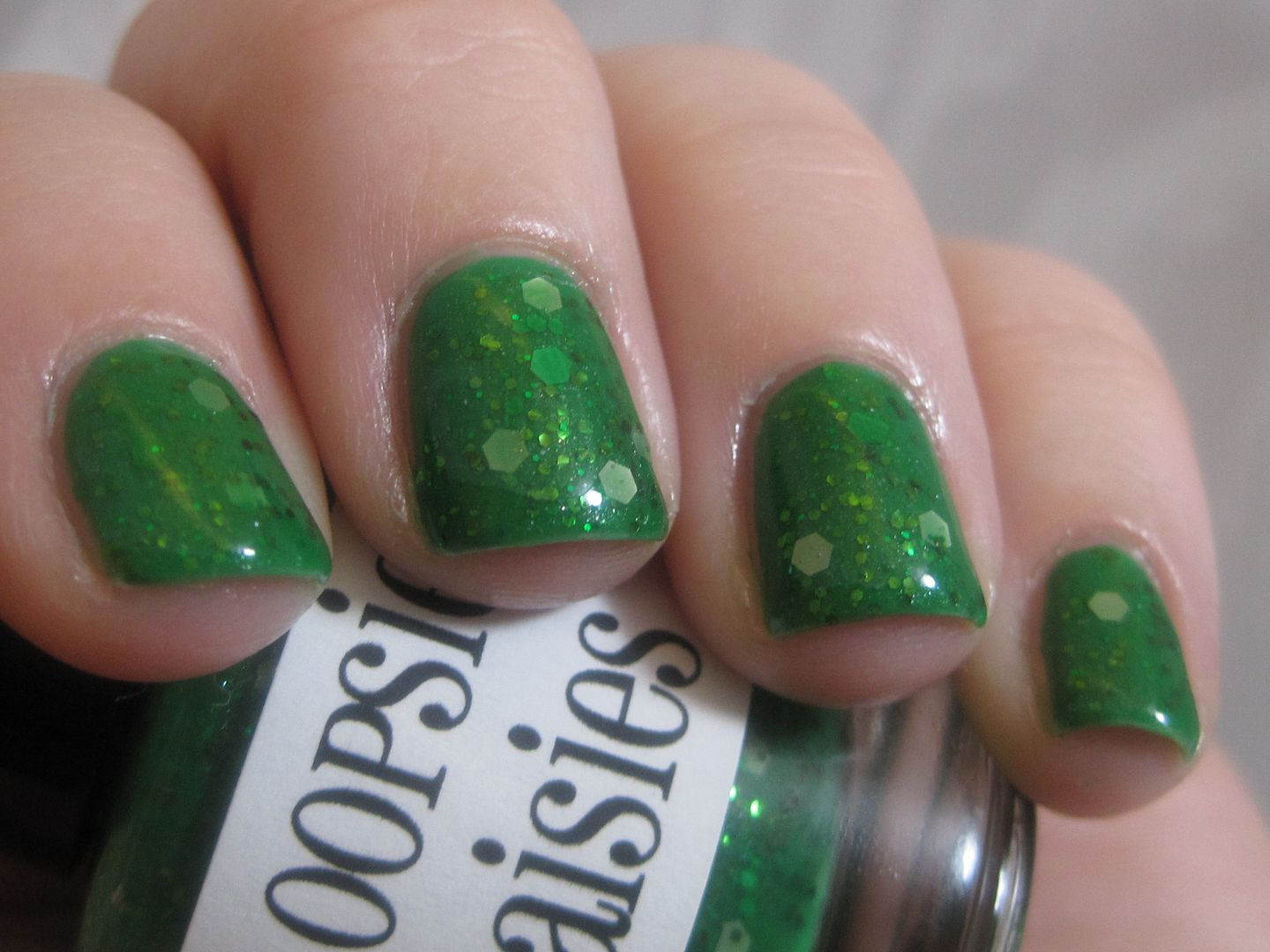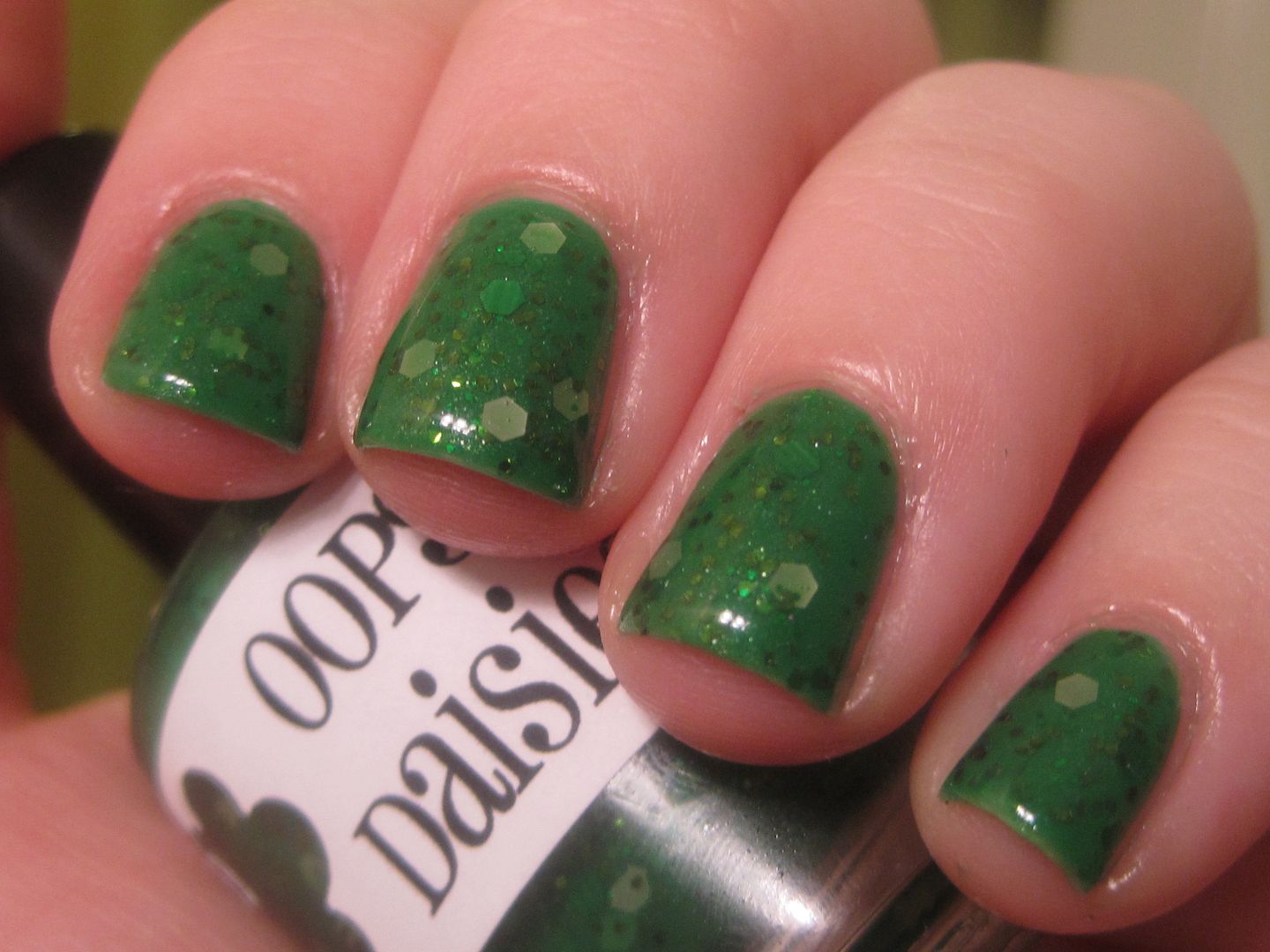 Oopsie Daisies polishes are available on
Etsy
. I have several of them and I have found the brand to be very fun and whimsical. Thanks for looking everyone!