For today's challenge, I decided to do some nail art. This turned out a little abstract looking perhaps...but I think I like the end result.
I started off with a base of China Glaze Glittering Garland. This polish is gorgeous in its own right and I will show you some swatches of it at the end of this post. I wanted to give my nails some "pine texture" so I used a black, green, and gold striper to add the texture. Then I used a dotting tool and dotted on some ornaments. I used the blue (Gato-mia), pink (Cirandinha), and purple (Pega-pega) polishes from the Hits GRAACC collection (they are all glass-flecked). Next I used the gold striper to add toppers to my ornaments and a white striper for reflective accents on the ornaments.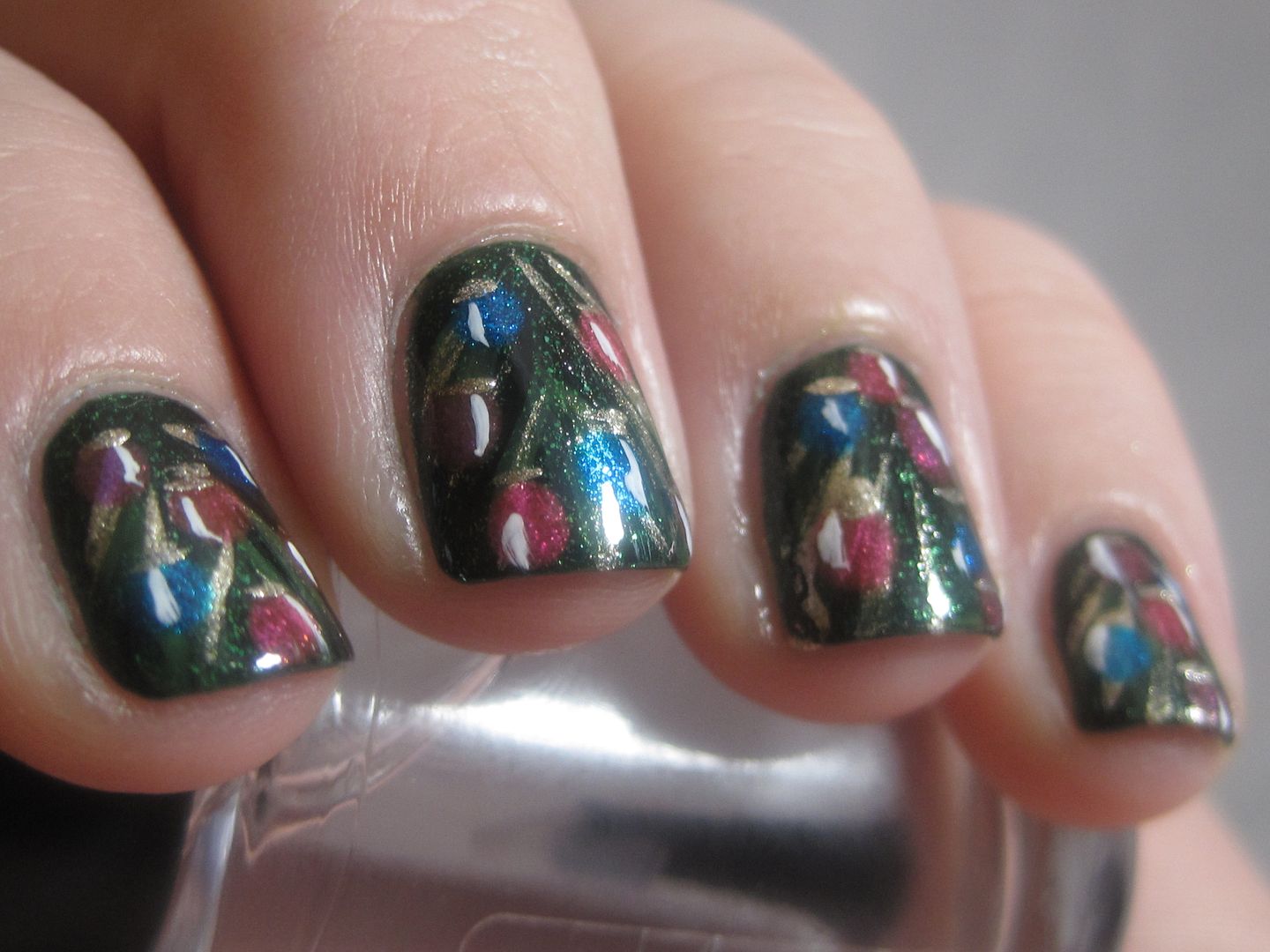 Here is China Glaze Glittering Garland on its own. It was from the 2011 holiday collection. It is a gorgeous deep pine green with a lighter green shimmery glass fleck.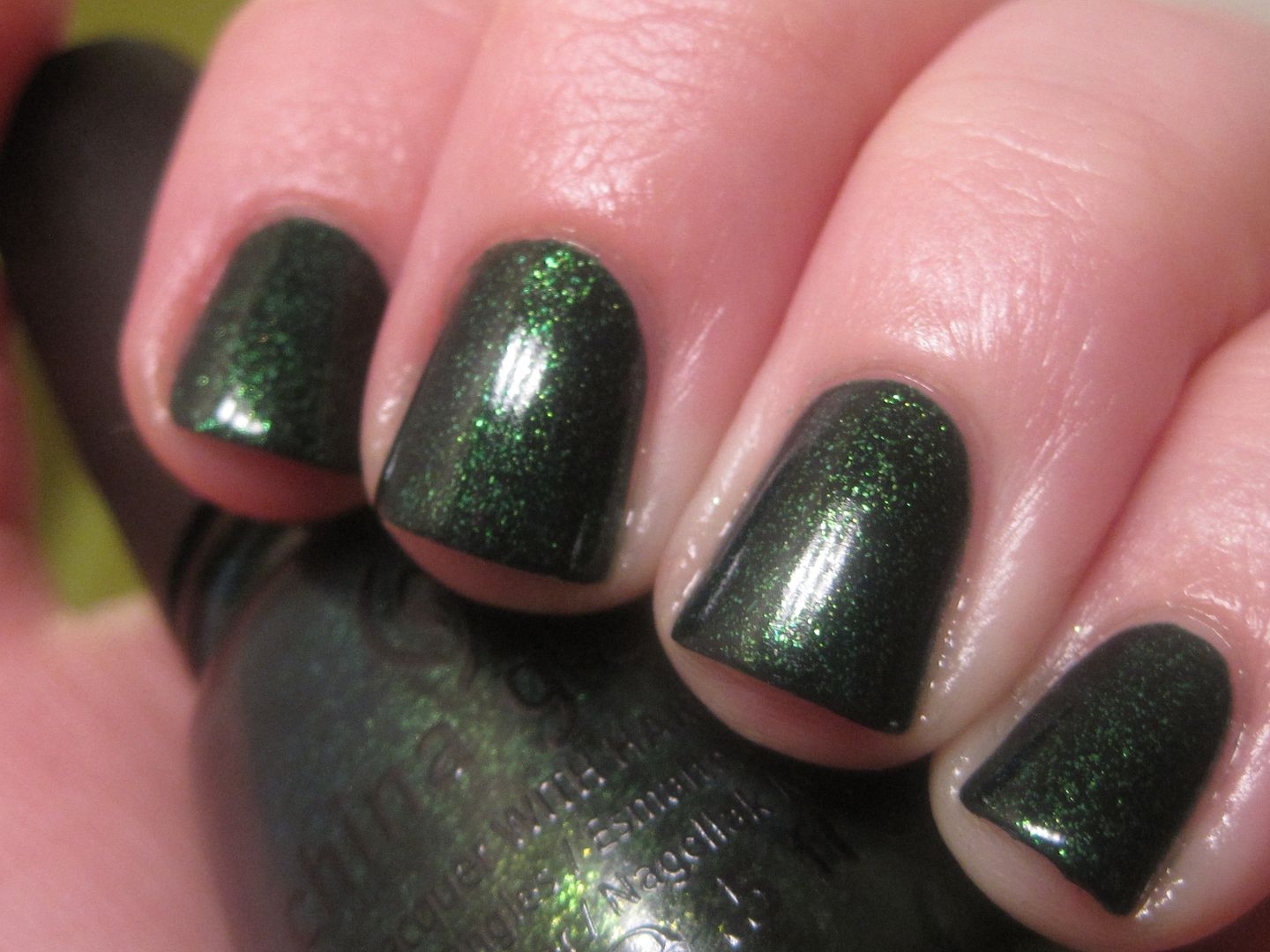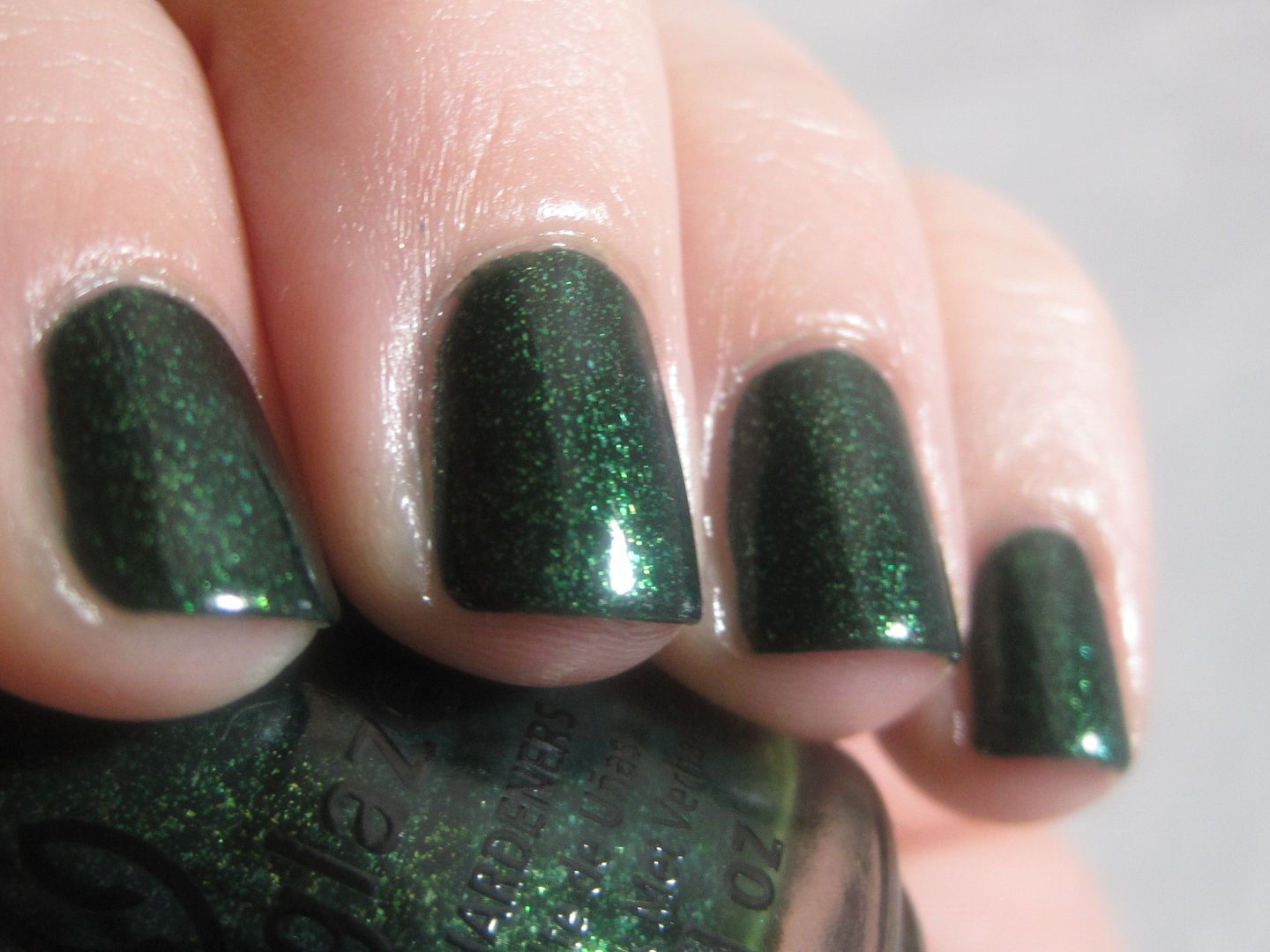 I love getting to the nail art portion of these challenges! I think it is lots of fun! Thanks for looking everyone!