I wanted this mani to look like fancy wrapping paper because my mom always uses the most gorgeous wrapping paper at Christmas. She is a gift wrapping guru. I envy her skills...my gifts never look even half as good as hers.
I did gold stamping with China Glaze 2030 over red and green with various patterns from my Bundle Monster and Cheeky XL plates to look like wrapping paper. Then I went back and added ribbons and bows on a few nails to make it look like gifts with a gold striper and a green metallic polish (Color Club Perfect Mol-ten) and China Glaze Jolly Holly. I used China Glaze Jolly Holly as the green base and OPI Danke-shiney Red as the red base.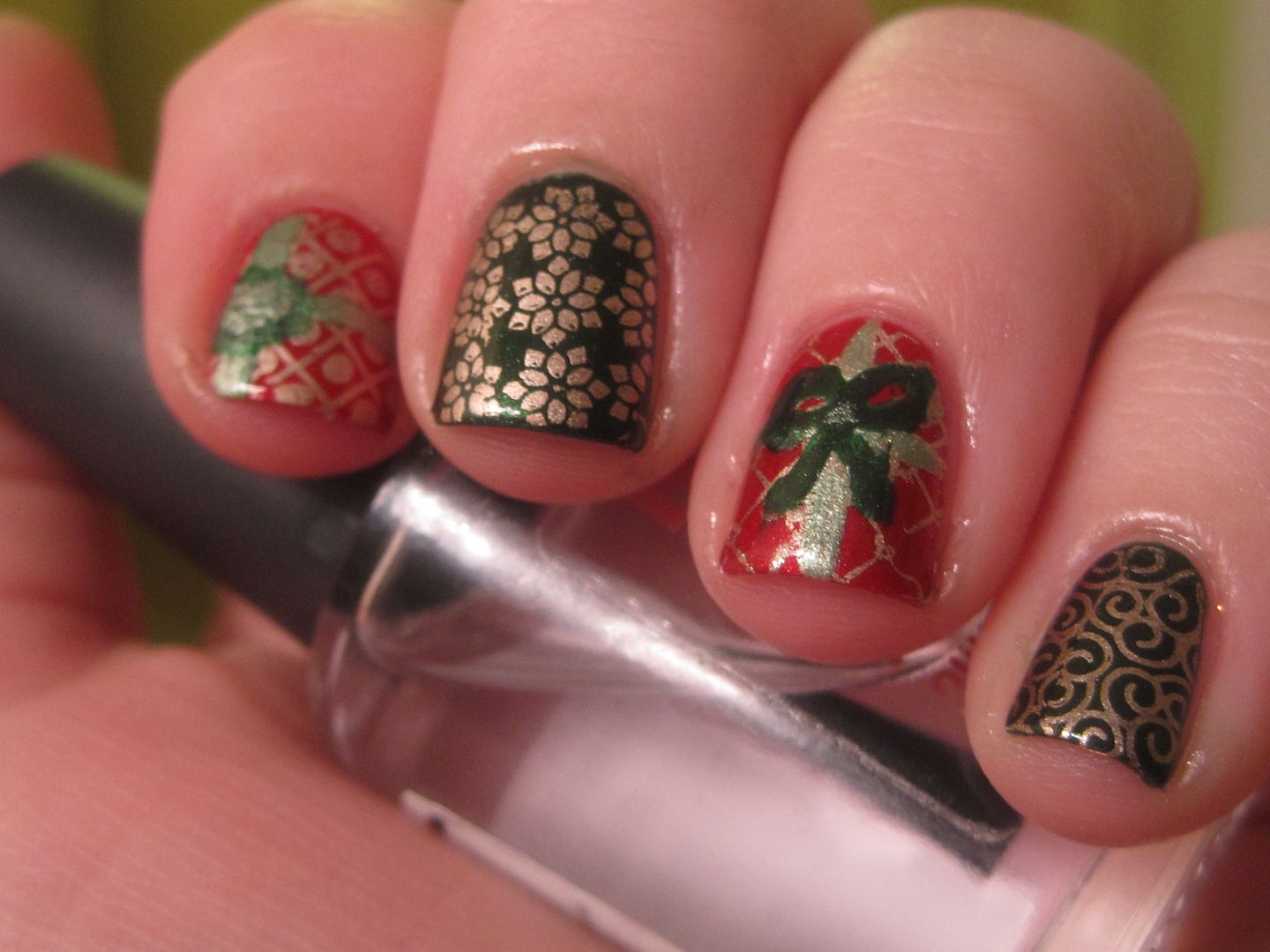 Here is what it looked like before the bows were added. I had a little gold gift stamped on my thumbs.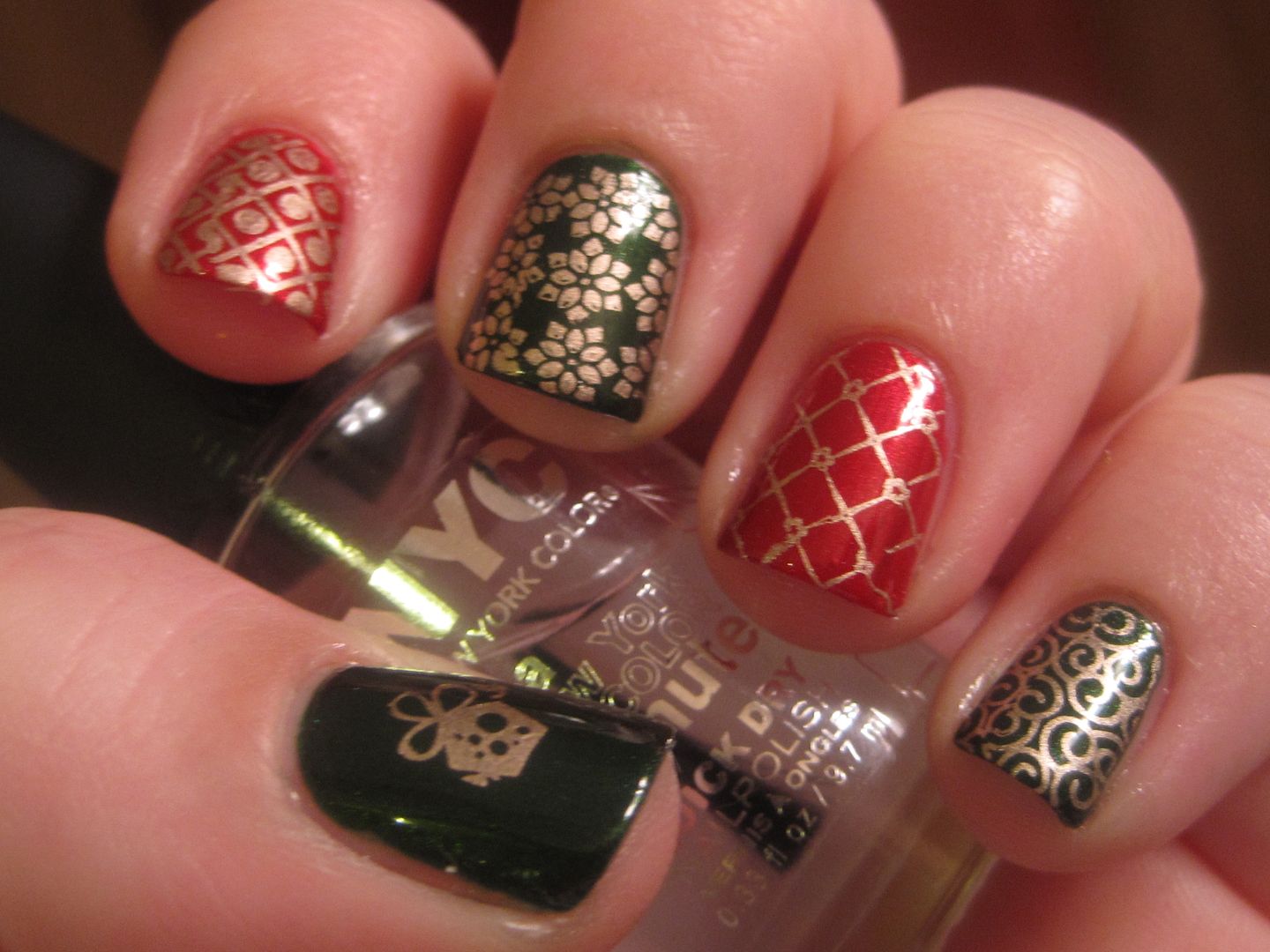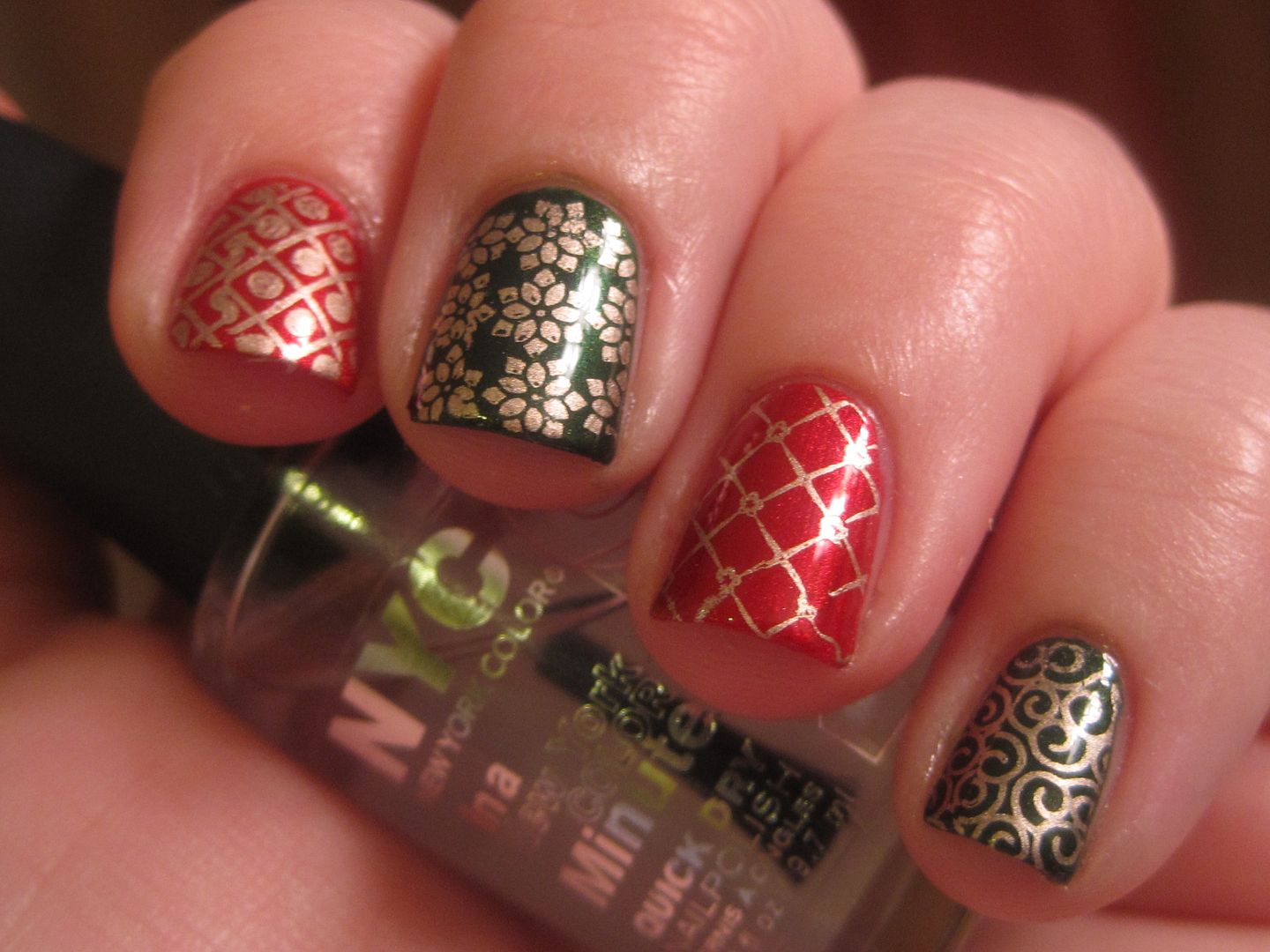 Slowly getting caught up with this challenge! I am going to have a lot of work to do next week to get caught up! Thanks for looking!