Today I have a SUPER blingy mani for you courtesy of CrowsToes Maxxed Out. This polish is crazy sparkly. I really like the look of gold with white, so I chose to layer Maxxed Out over a solid white base (I used 1 coat). The results were stunning! Maxxed Out has a mixuture of gold and silver glitters of varying sizes. It is mostly hexes with a few bar glitters sprinkled throughout. And lots of holo goodness. It is a dense glitter, but goes on very easily.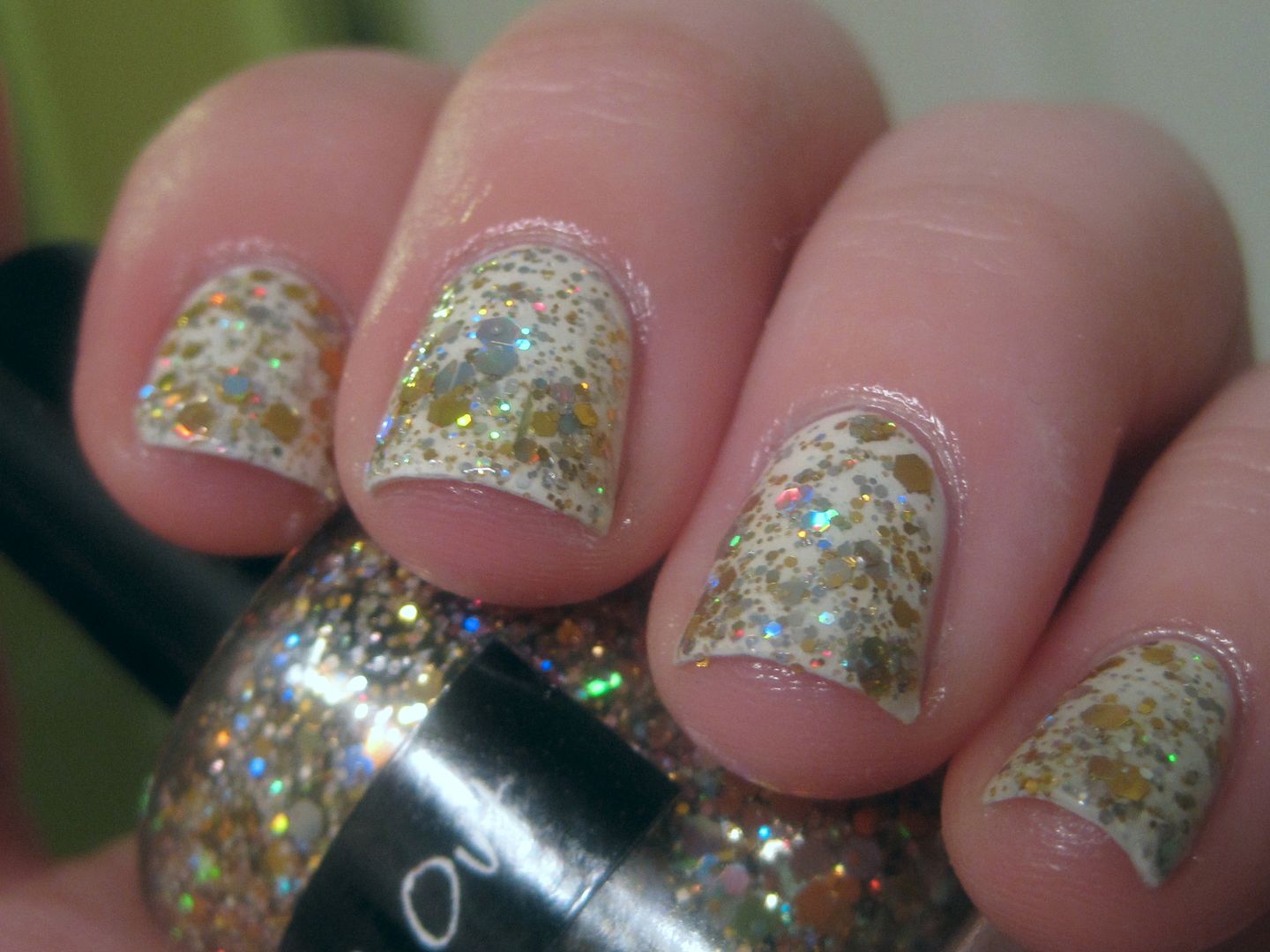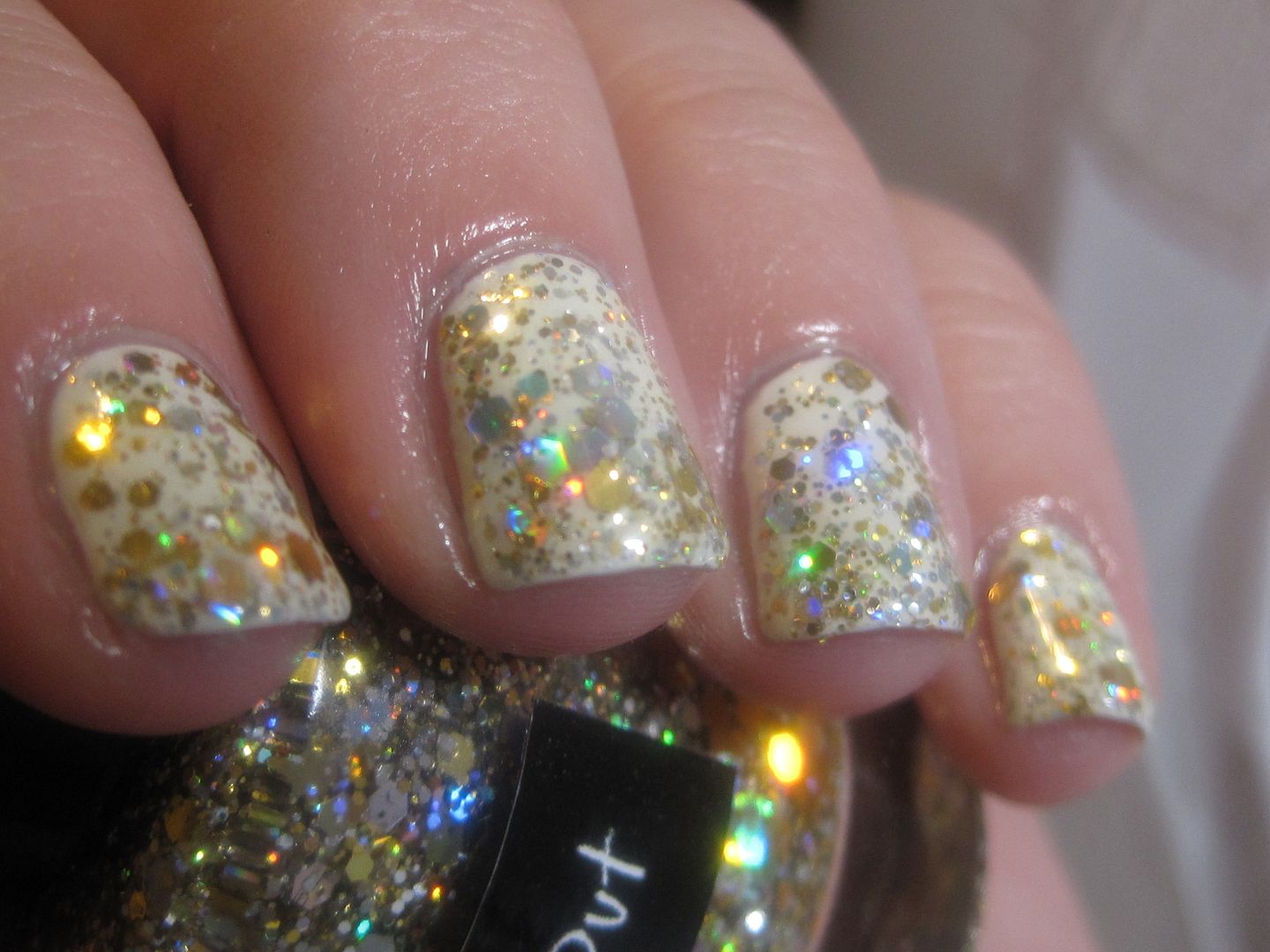 Maxxed Out is available both at
Llarowe
and
Overall Beauty
during the holidays. The CrowsToes Christmas collection is limited edition, so grab them while you still can! Thanks for looking everyone!
Tomorrow's theme is Green: