So today's mani had a few steps, but I love the end result! This is my favorite so far in the challenge.
First I started off with a base of Illamasqua Cameo, a gorgeous periwinkle blue creme. It wants to photograph more "blue" than "periwinkle"...but I promise it is periwinkle! It has a lovely formula as well.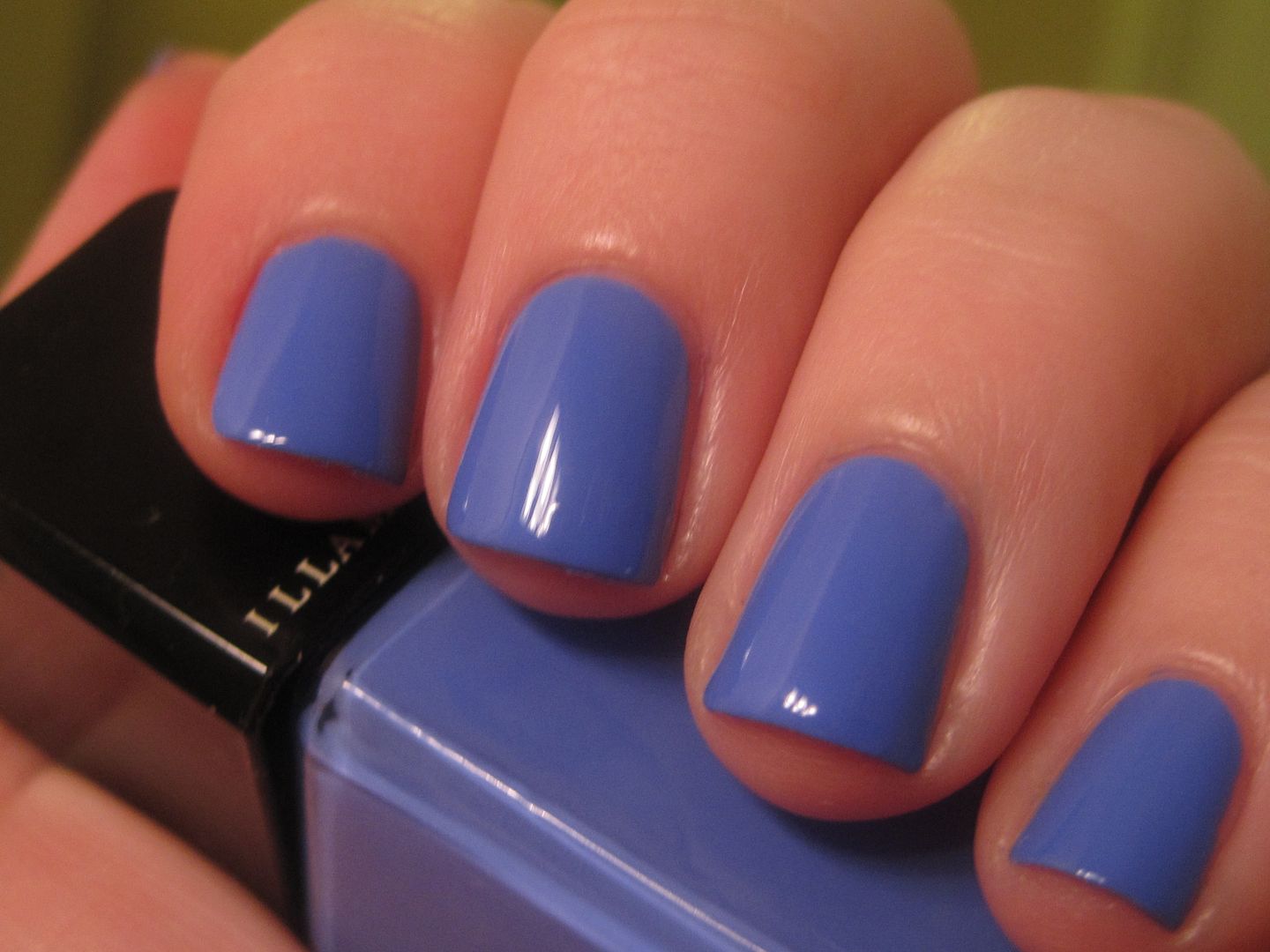 Then I layered on a coat of Girly Bits January Morning. This is SO pretty. It has tiny blue, green, and purple sparkles in it that are so difficult to photograph, but the are magical! I love this polish!
Then to finish off the mani, I stamped with Bundle Monster plate 323 using Sally Hansen Whirlwind White. I then used my dotting tool and dotted OPI DS Shimmer in the centers of the snowflakes for a little extra pizzazz. I am in LOVE with the final mani.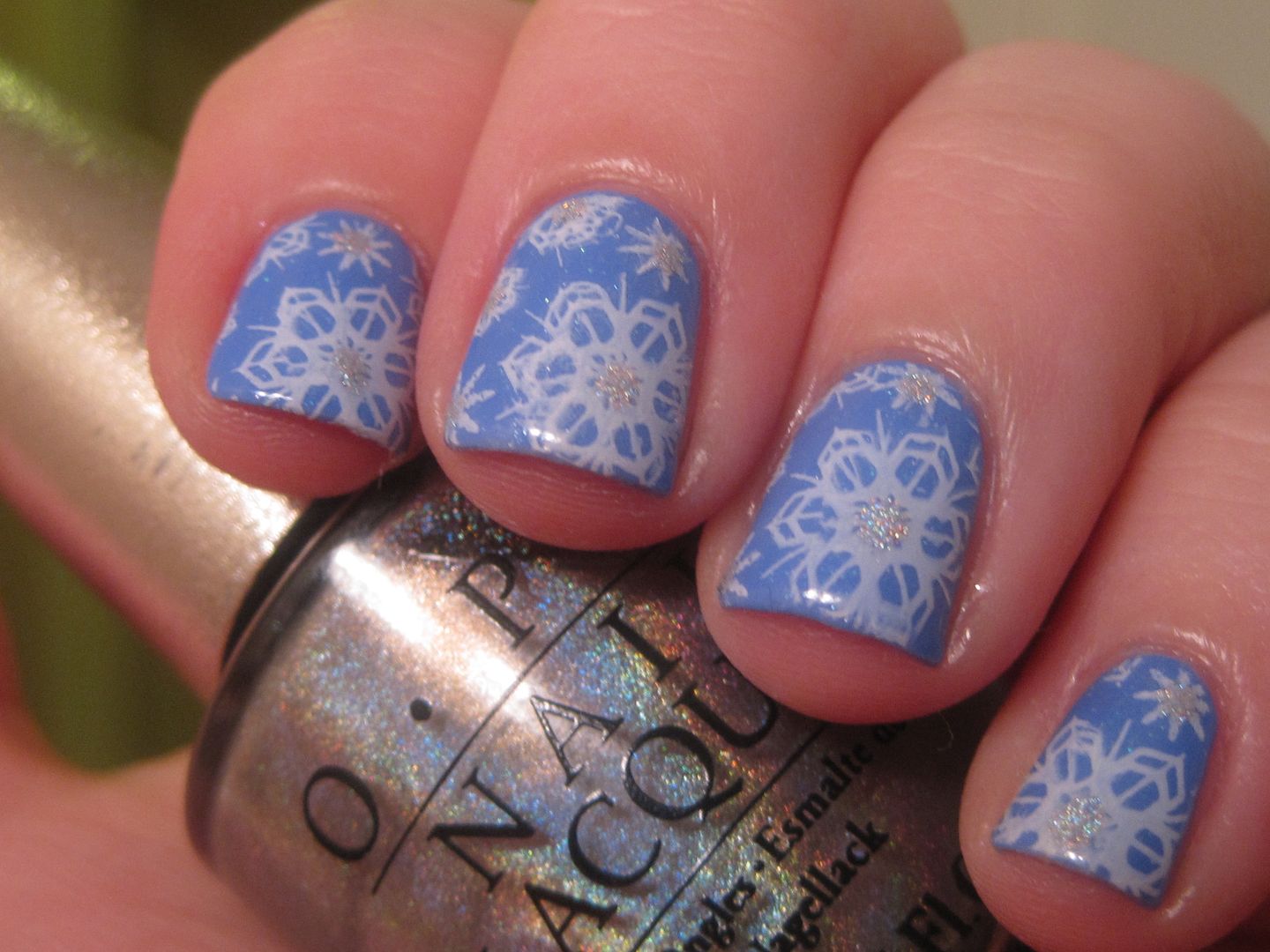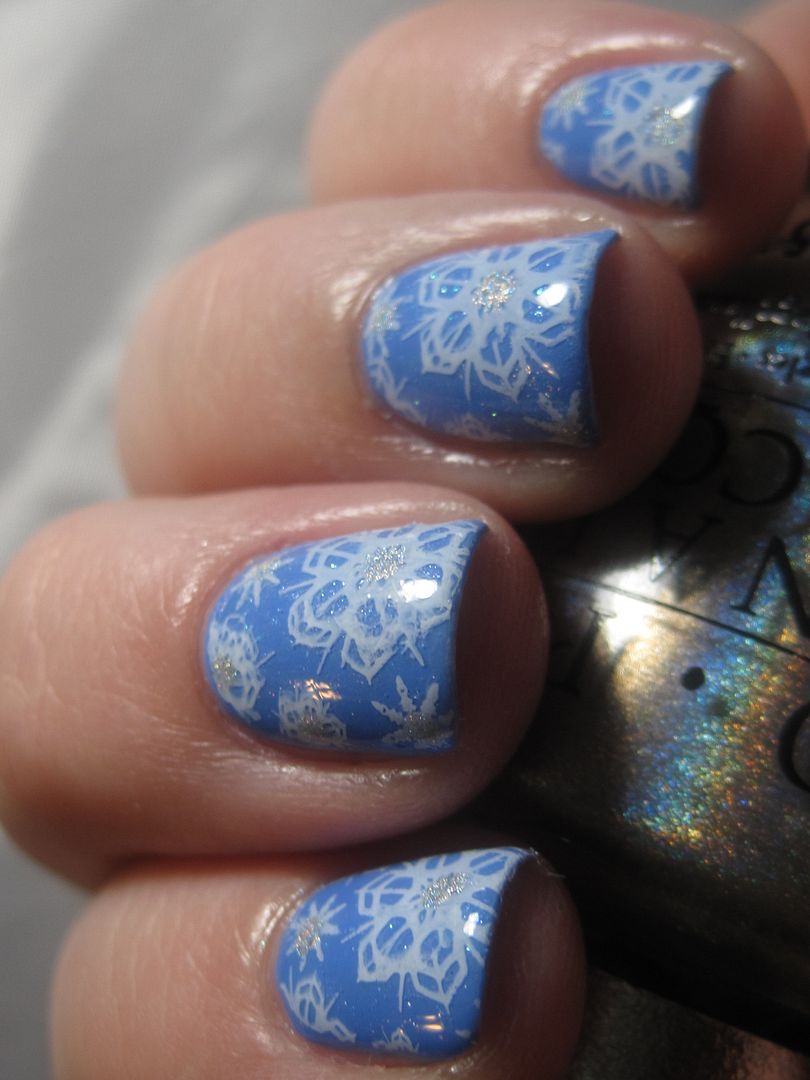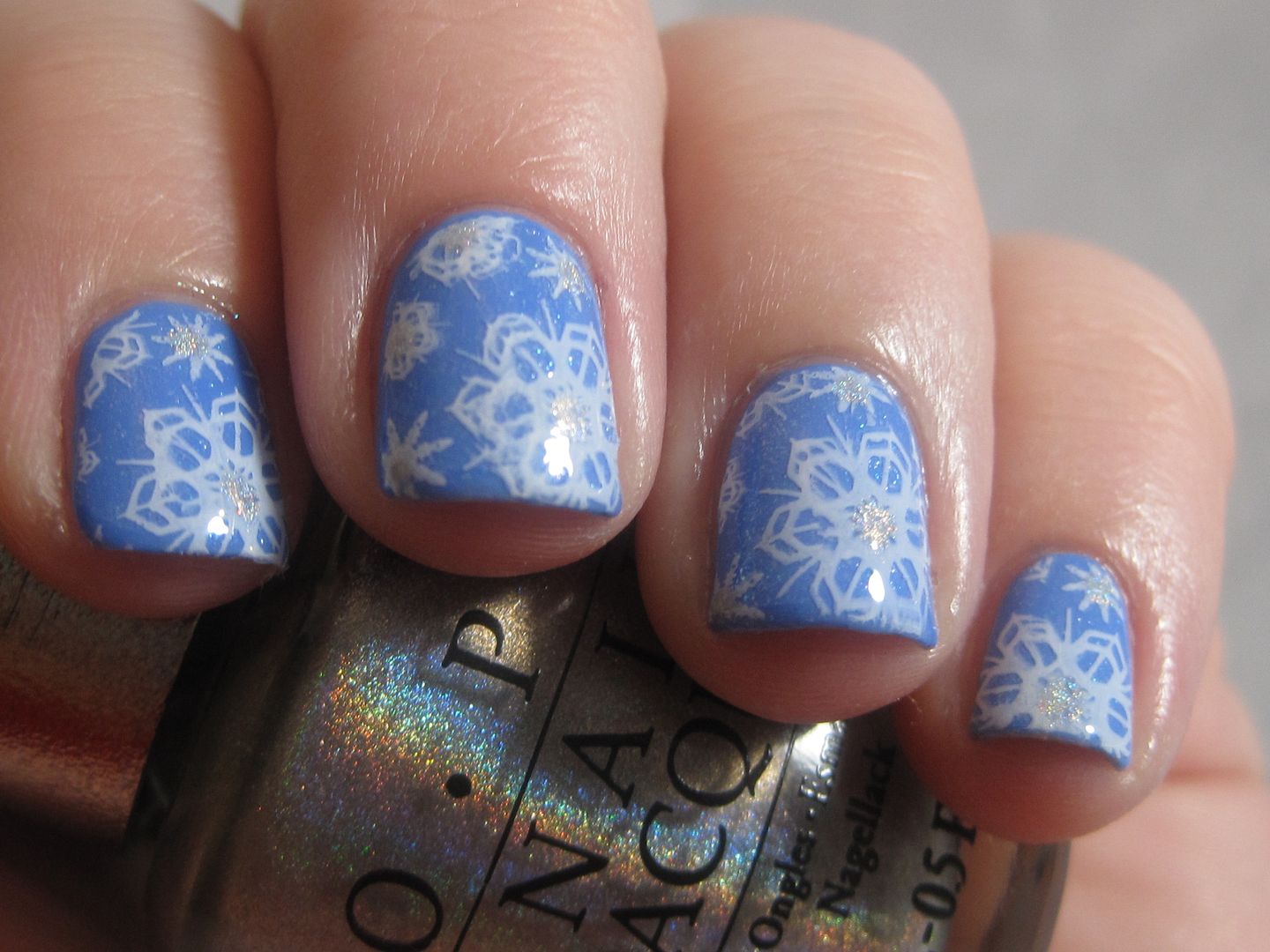 January Morning really pops under this more than the pictures show. I'm very pleased with this mani. I just wish it would actually snow here! Nothing but a bunch of rain. Thanks for looking everyone!