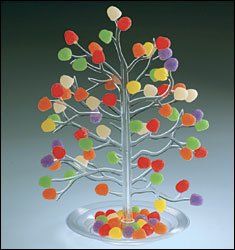 image from: http://cupcake4today.wordpress.com/page/5/
So who all had one of these growing up? Oh yes...the infamous gumdrop tree. My grandmother always had one of these at her house. When the grandchildren in the family got a little older, she bought a few of these plastic trees and tied one dollar bills all over them and gave them as gifts...MONEY TREES! So yes...money can grow on trees...gumdrop trees!! At least it did in my family. My grandmother always did fun stuff like this so I have many fond memories of the gumdrop tree.
So for my mani, I made my nails into gumdrops! The colors I used are as follows:
Red: Cult Nails Evil Queen
Yellow: Sally Hansen Xtreme Wear Mellow Yellow
Purple: American Apparel African Violet
I think topped them all with Revlon Colorstay Calla Lily and a franken I made with the silver TKB Mermaid pigments and suspension base. It would have looked perfect with Sally Hansen Glass Slipper on top, but I used up all of my bottle making frankens so I had to franken a topcoat!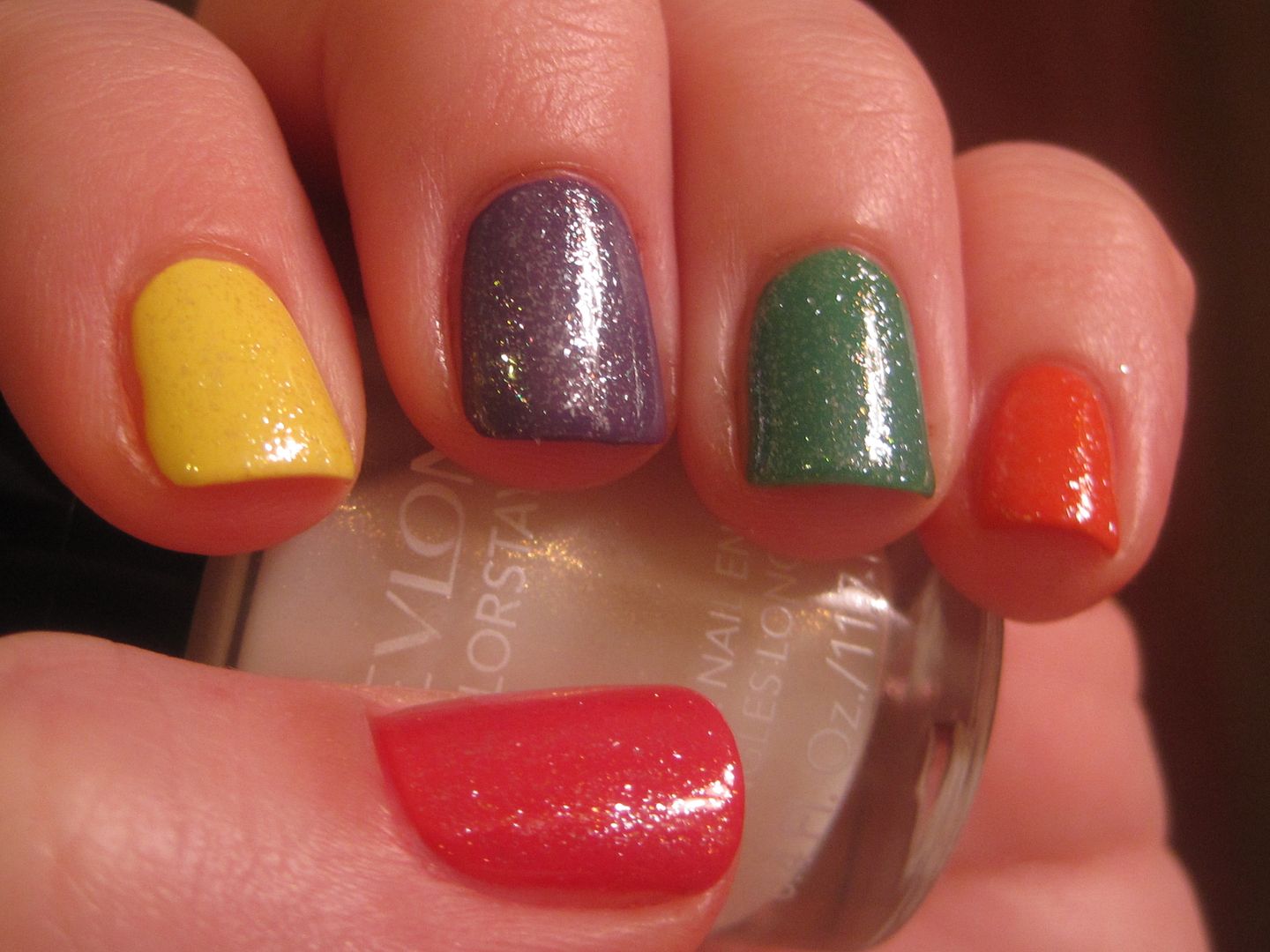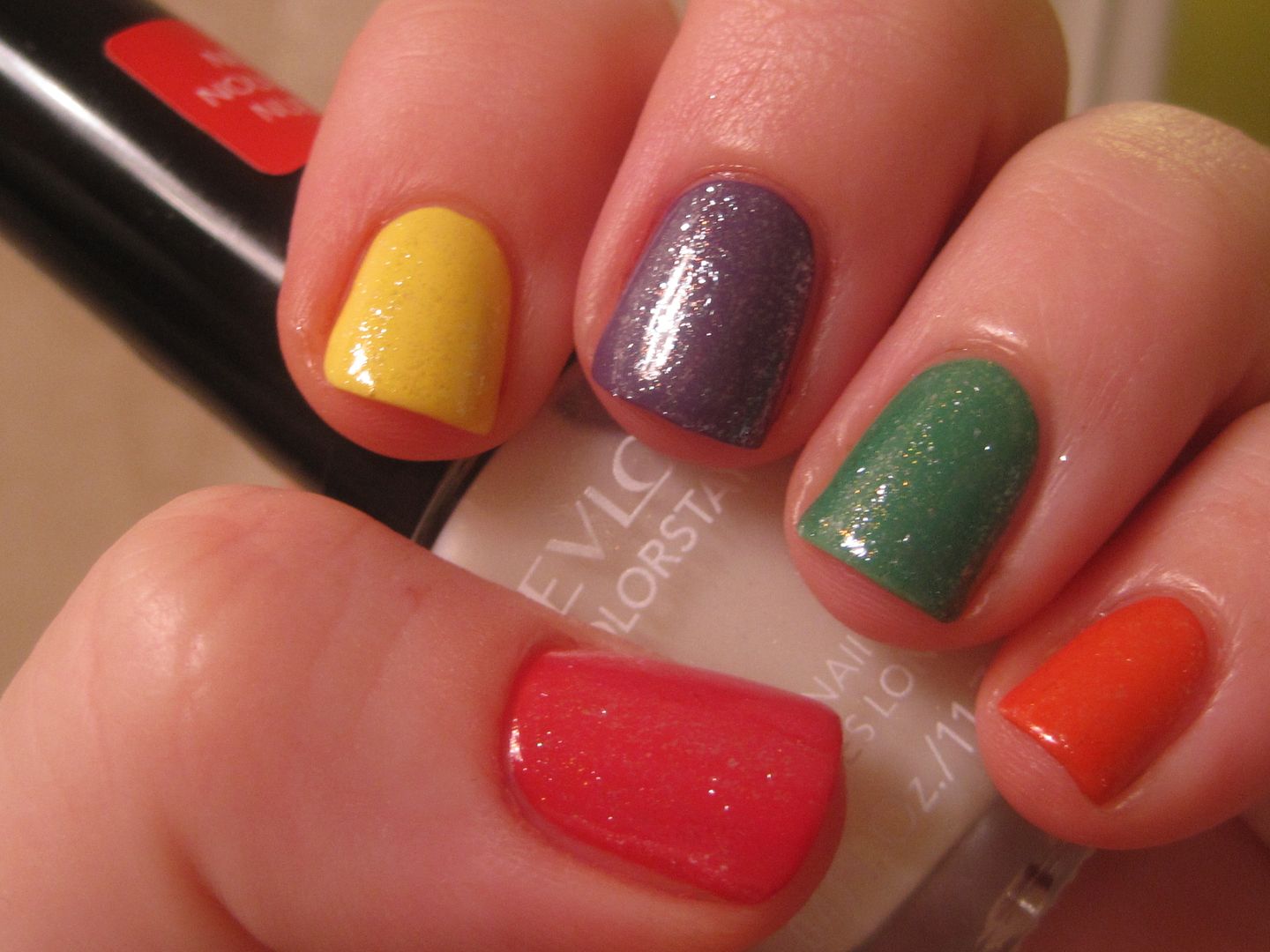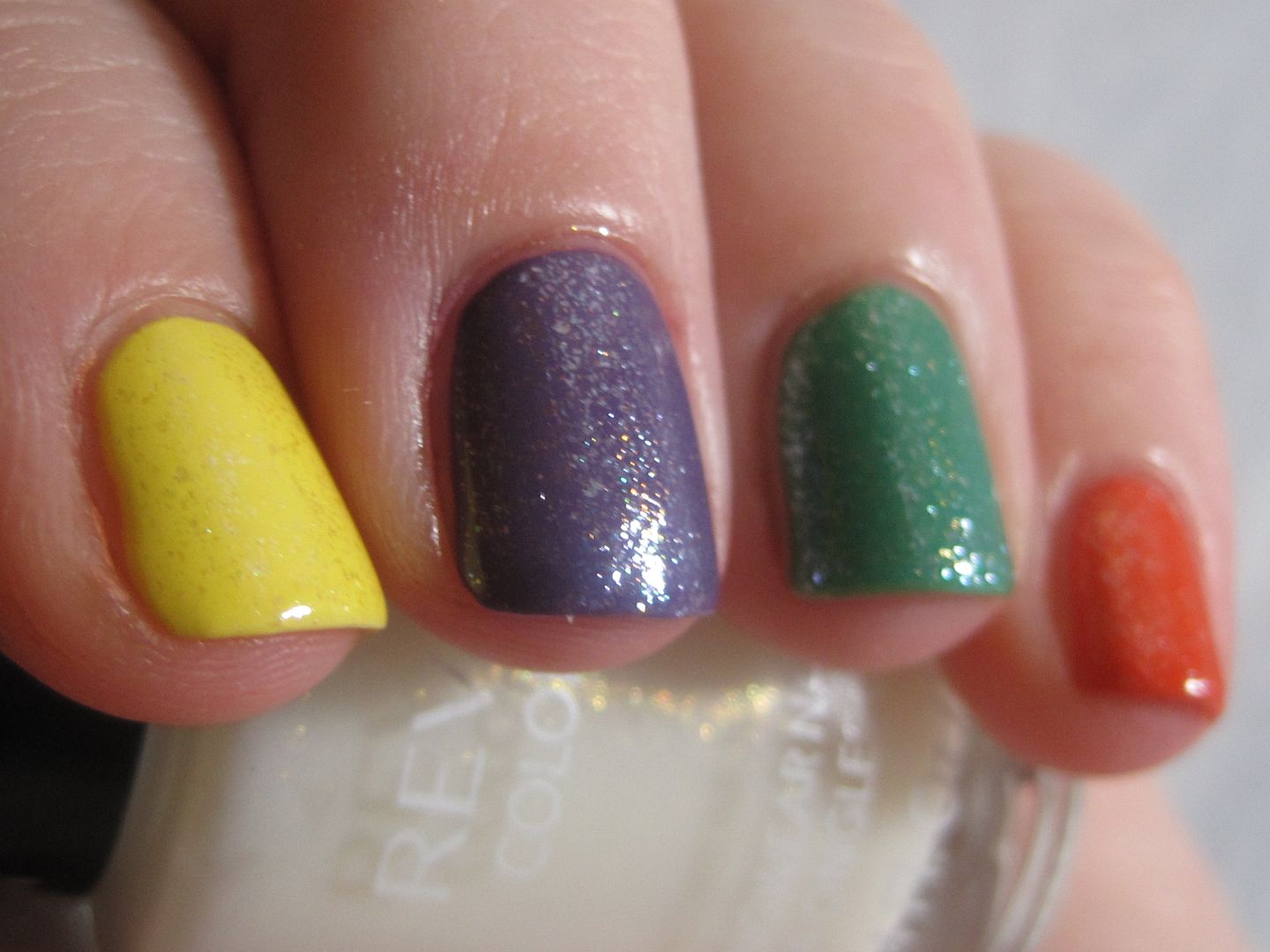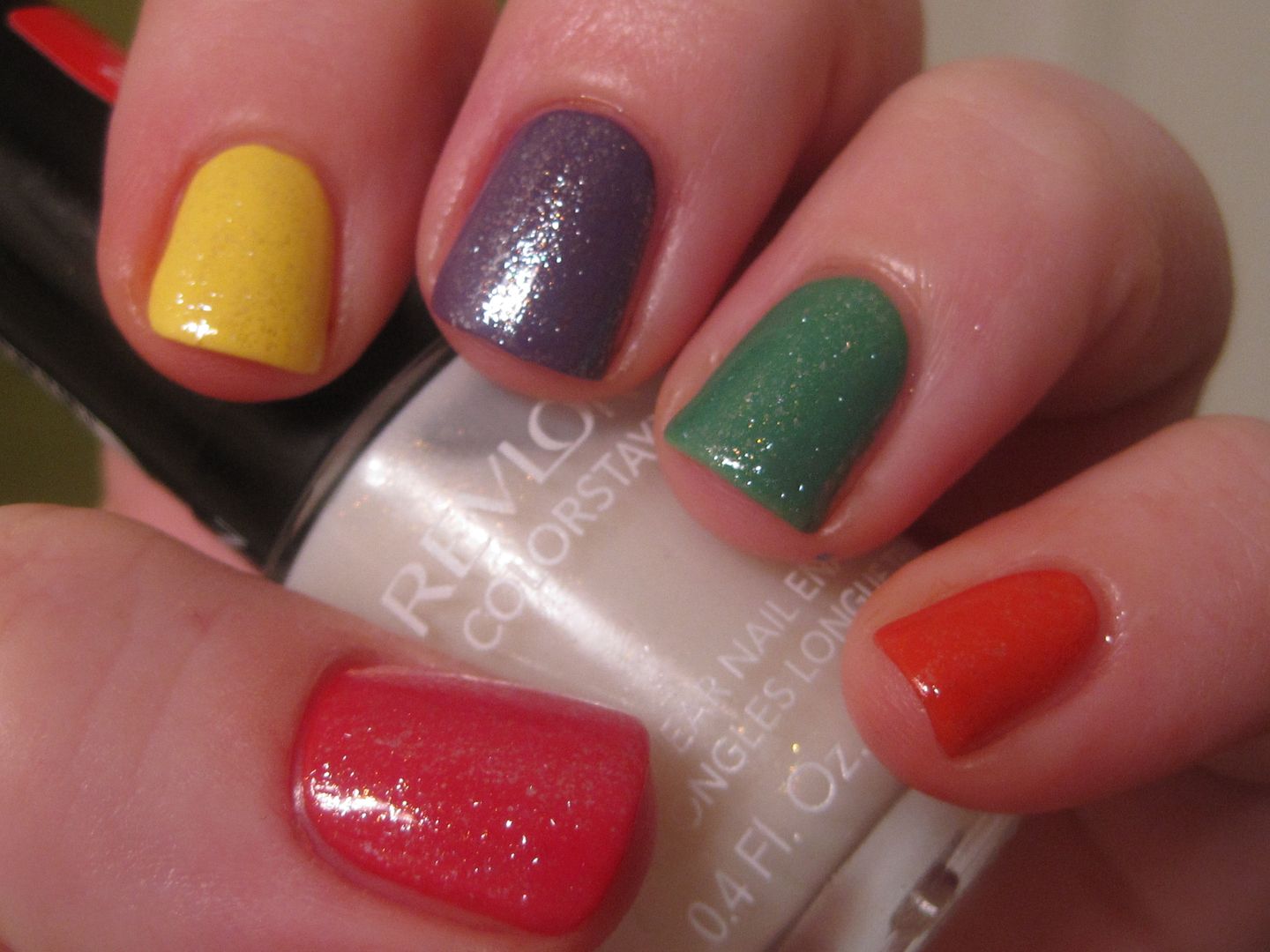 It's really a very simple form of "candy nails" but it means something to me. Thanks for looking!