For the next catch-up post, Metallic is the theme. I was very excited to try a new technique with my metallic mani called the "Saran wrap" mani (or plastic wrap, cling wrap, etc). This is my kind of nail art. A really cool looking effect with minimal effort or skill needed. This technique reminds me of faux finishing techniques used on walls.
Here
is a link to the tutorial I used for the Saran wrap mani from Get Nailed via Refinery 29.
For this mani I used polishes from the Color Club Foiled Collection. These polishes are gorgeous on their own, but in this combo it sort of looked like planet Earth on my nails. I used the blue (Cold Metal) as the base coat and then painted a layer of green (Perfect Molten) on top and dabbed it with small pieces of plastic wrap like in the tutorial while it was still wet.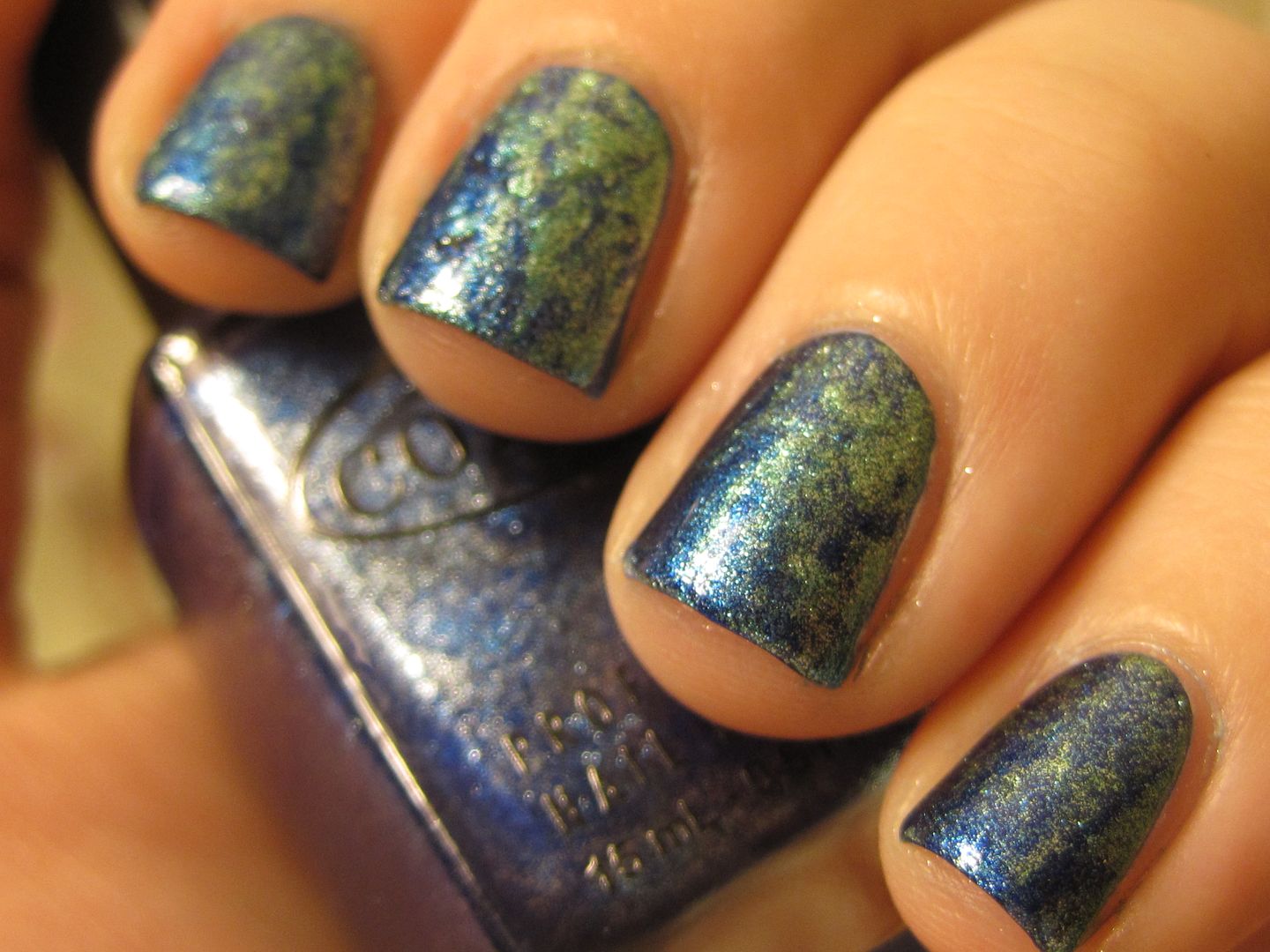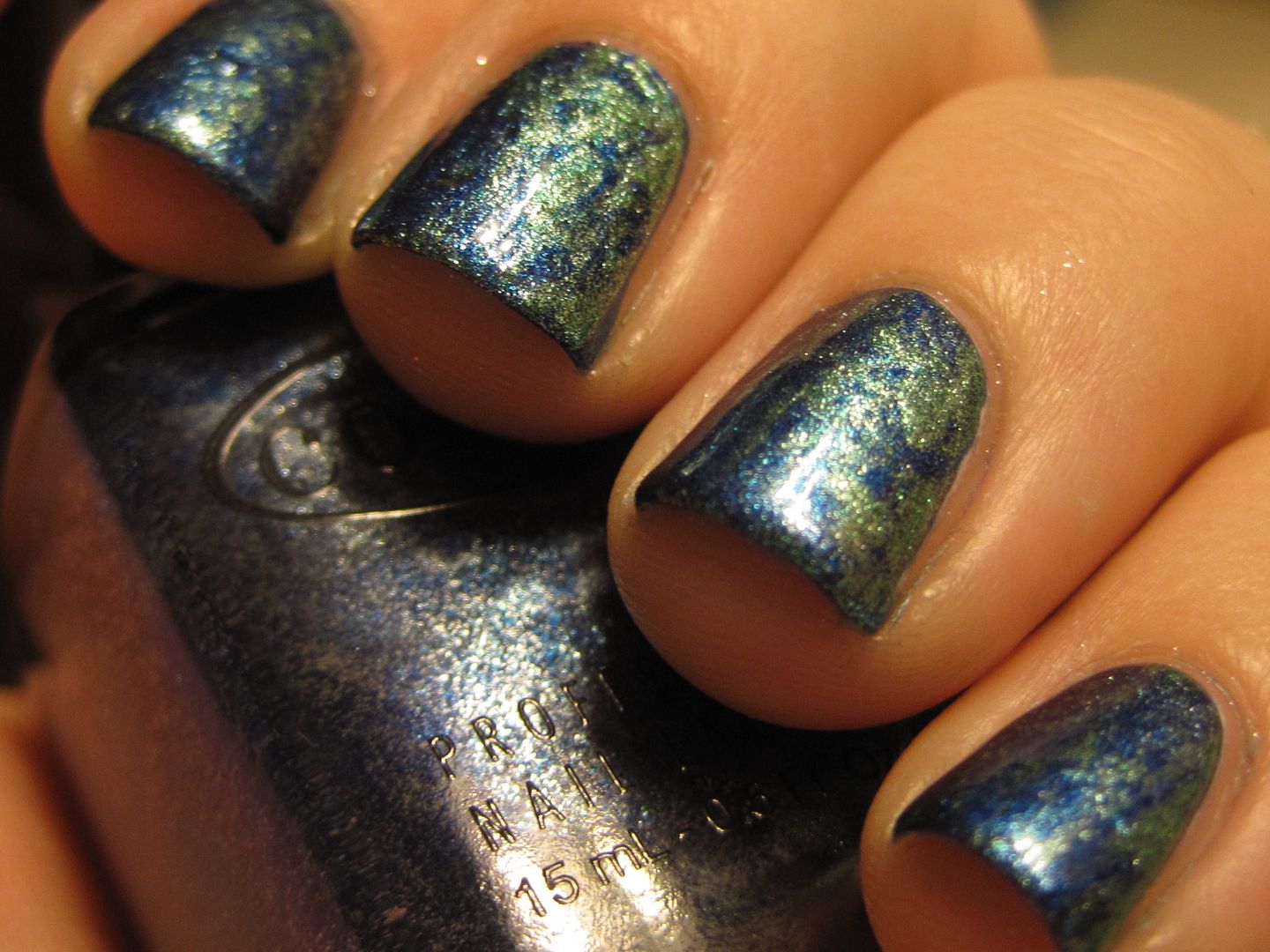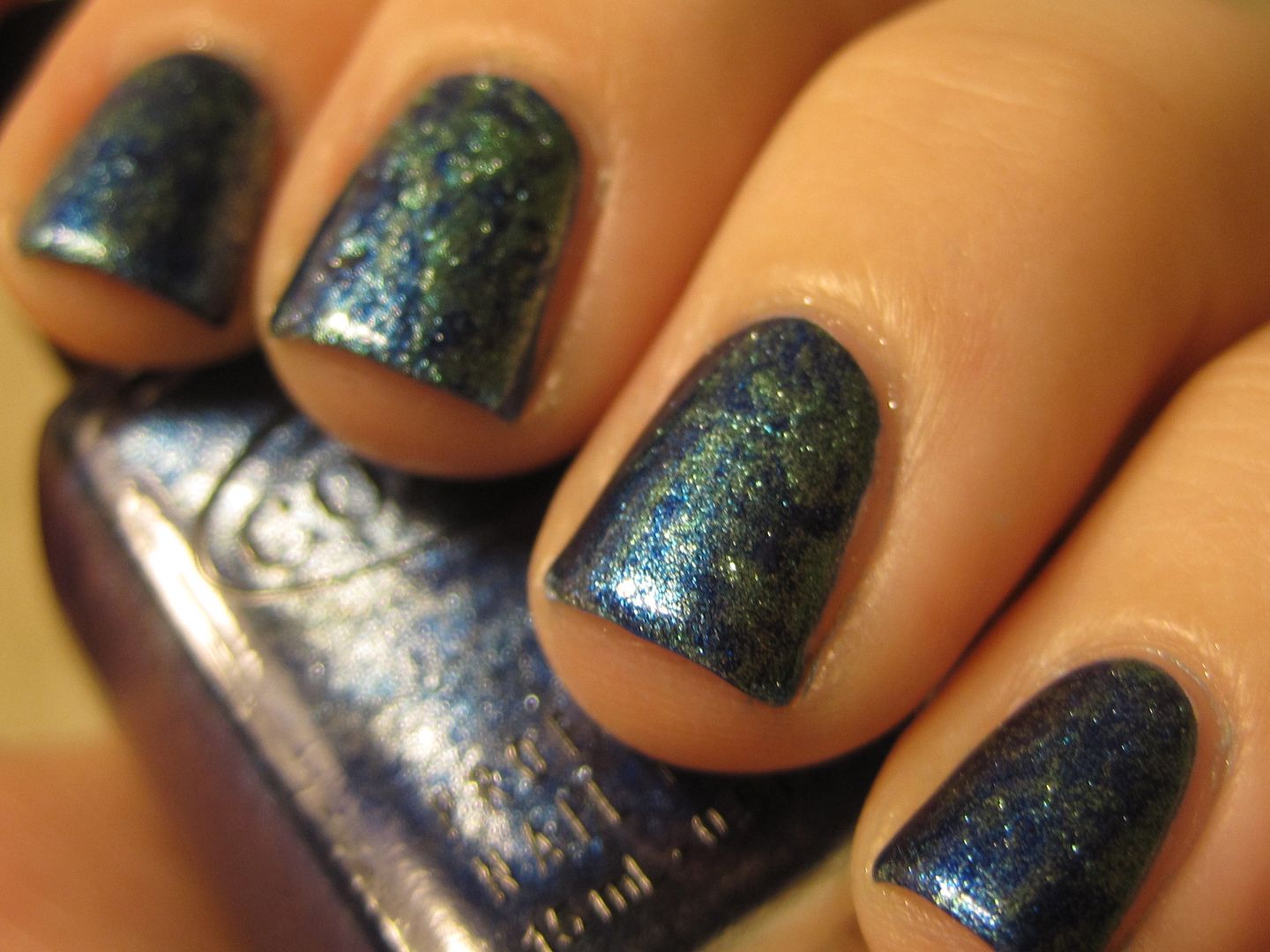 I found two things to note about this technique:
1) First, make sure the base color is completely dry before proceeding with the second color. If you don't, you will mash and dent the base color which is not the look you are going for.
2) Resist the urge to "over dab" with the plastic wrap. If you dab too much then the colors become too blended and you lose the pretty marbled effect you are trying to achieve.
So have you guys tried this technique yet? What do you think about it? Thanks for looking everyone!