So a few catch up posts now that I am back in town. For black and white day, I tried my hand at stamping. Yeah...I'm still bad at it... Oh well, "A" for effort?
I use a-England Bridal Veil for the stamping and Fingerpaints Paper Mache for the white base (which is my holy grail white, by the way). Here is the best picture I could find. Trust me...it looks much better here than it did in real life. Oh well, not every mani can be a success, right? I thought the holo in the a-England might help it stamp well, but it smeared and flaked off. I got some great stamping tips from e ladies on Makeup Alley, though, and I am going to order some Konad Black to see if I have better luck with it.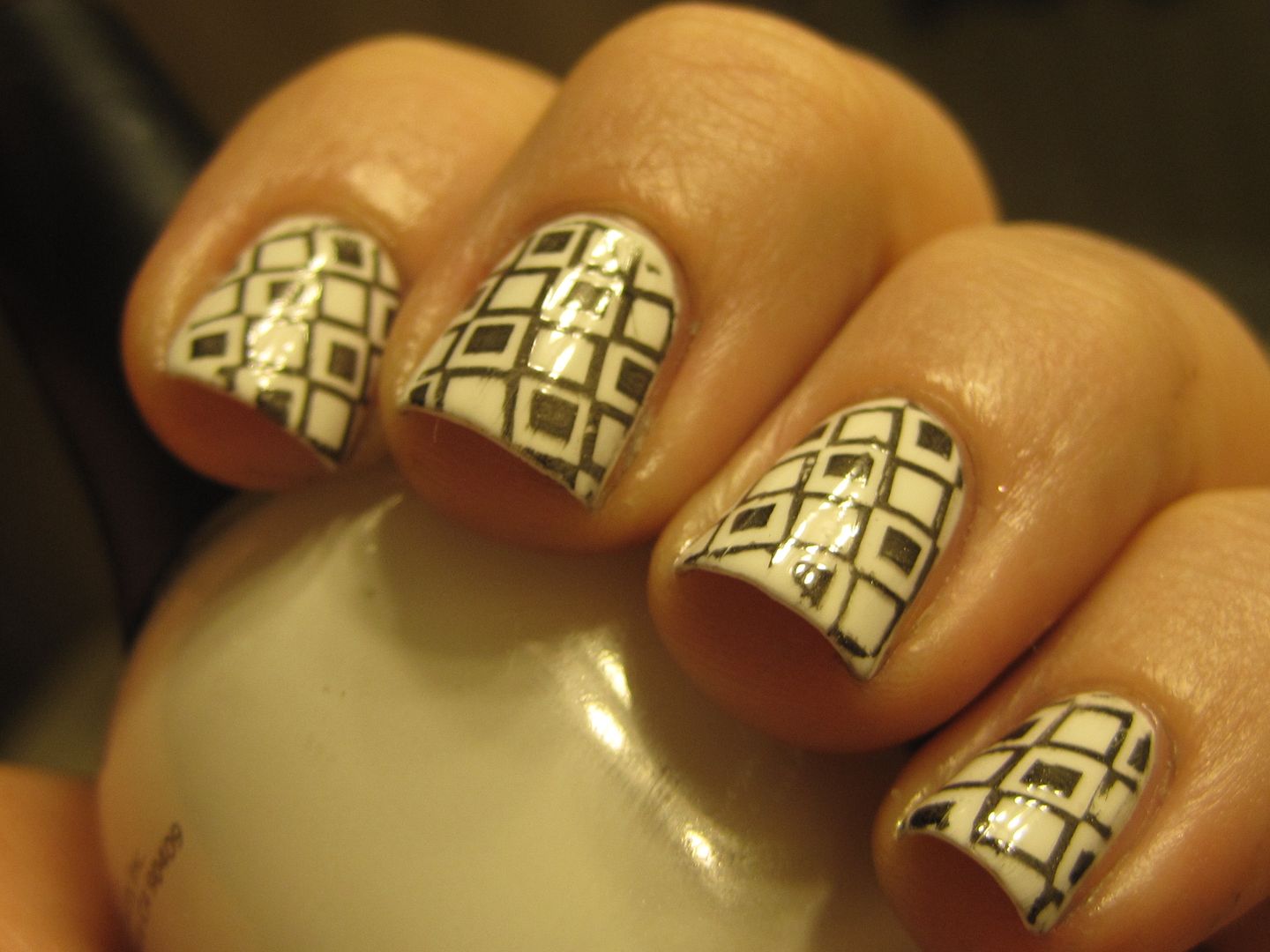 Any stamping experts out there? Or do you guys struggle with this skill as well? I am going to strive to practice more because I really do love the way stamped manis look so you guys get to look forward to more stamping tries in the future! Hopefully I will get there eventually!