Eeeee..this is my favorite mani so far in this challenge! I absolutely adored how it turned out and I hope that you guys like it. I started out trying to do a leopard print mani with a tutorial, but I wasn't digging it so I decided to use my striping polishes again and attempt a tiger stripe mani free hand. It was actually pretty simple to do.
I started out with a base of Linda Johansen Bikini Bottom which I absolutely adore. It has become one of my favorite blue cremes. The formula and color are both dreamy. I used a purpley pink Kiss Nail Art striping polish for the stripes. I will say that this was easy to use and the brush was good, but the polish was a bit runny so I had to make sure that I wiped the brush really well on the lip of the bottle before making my stripes so I didn't get drips.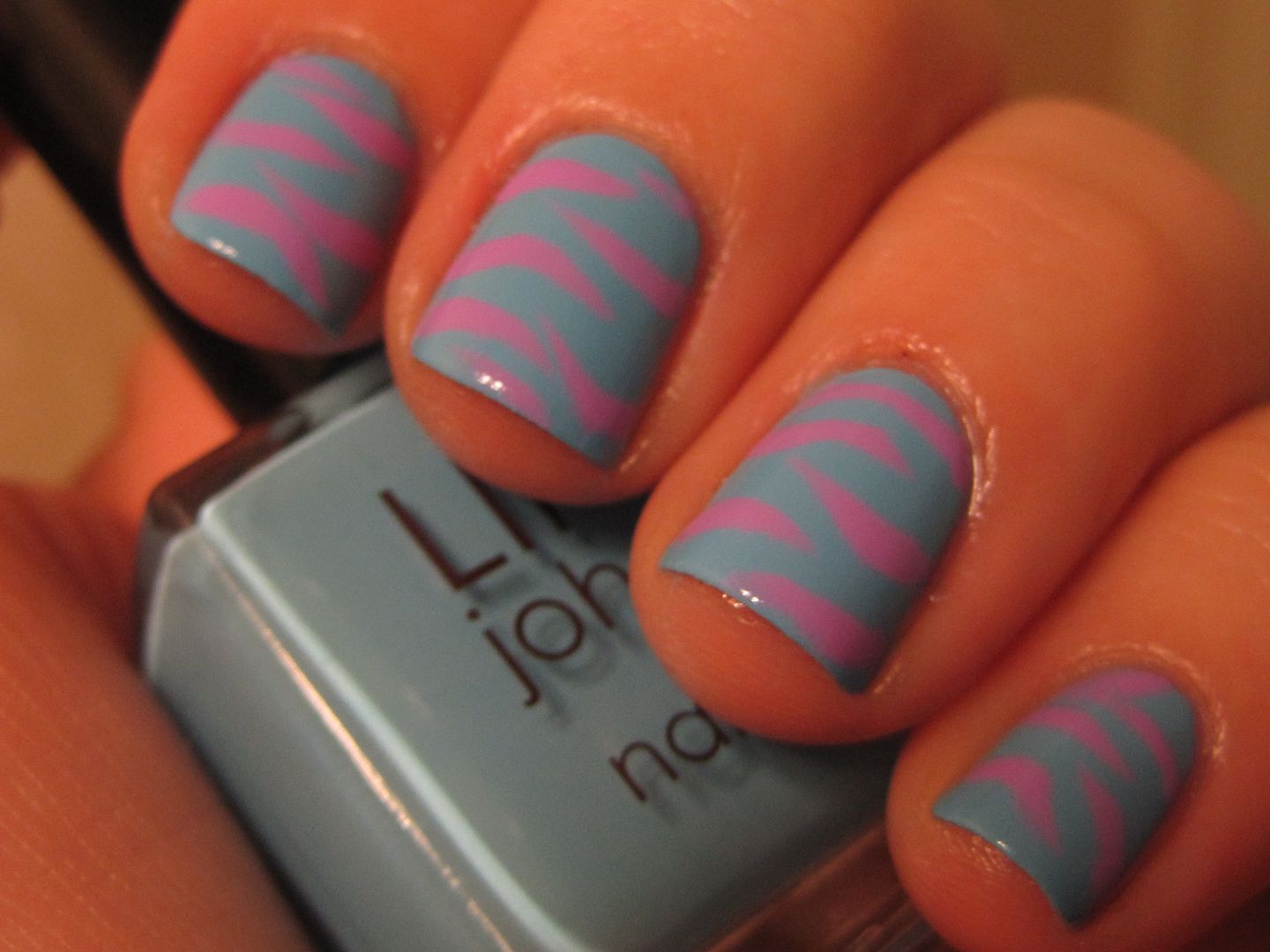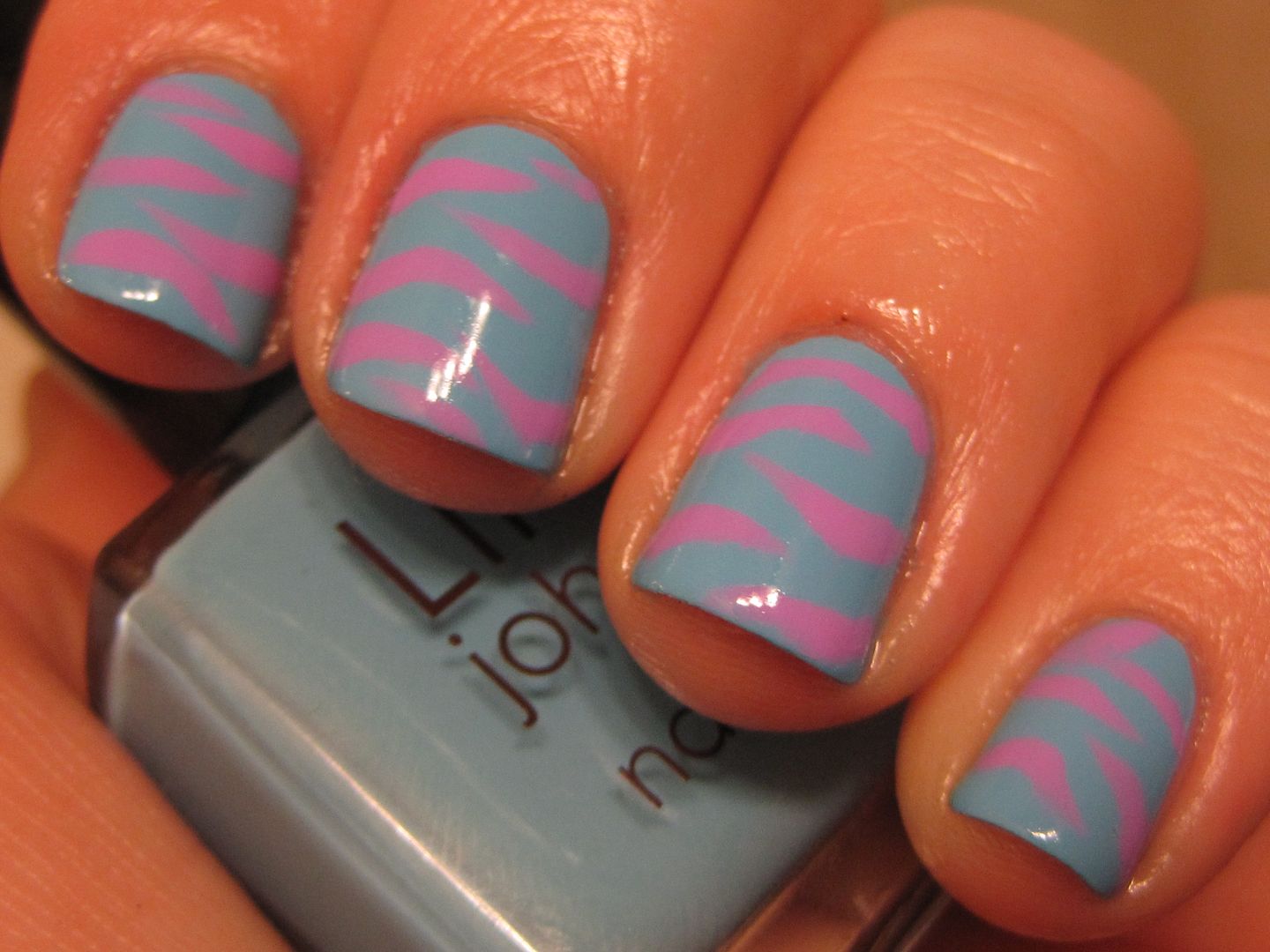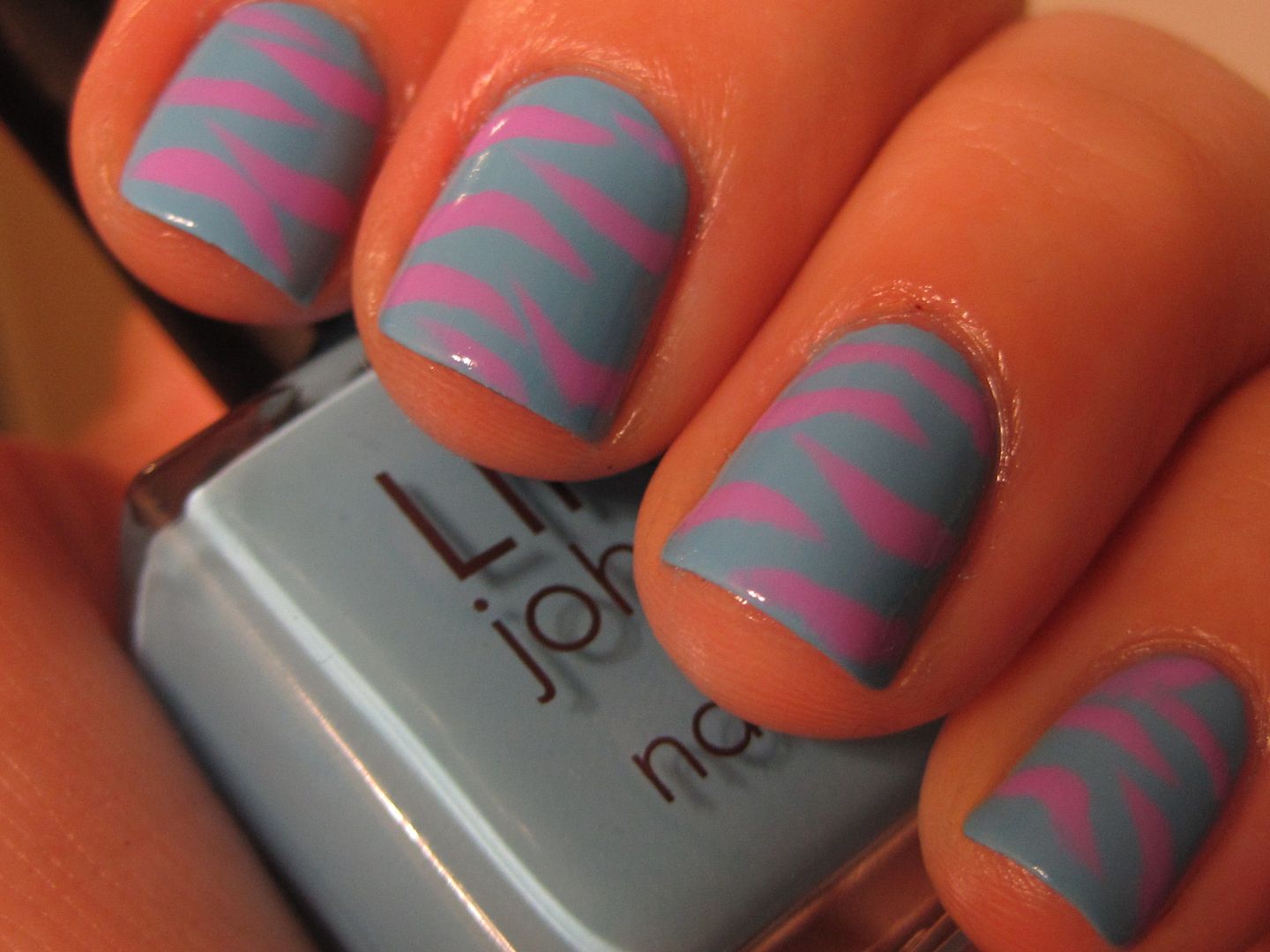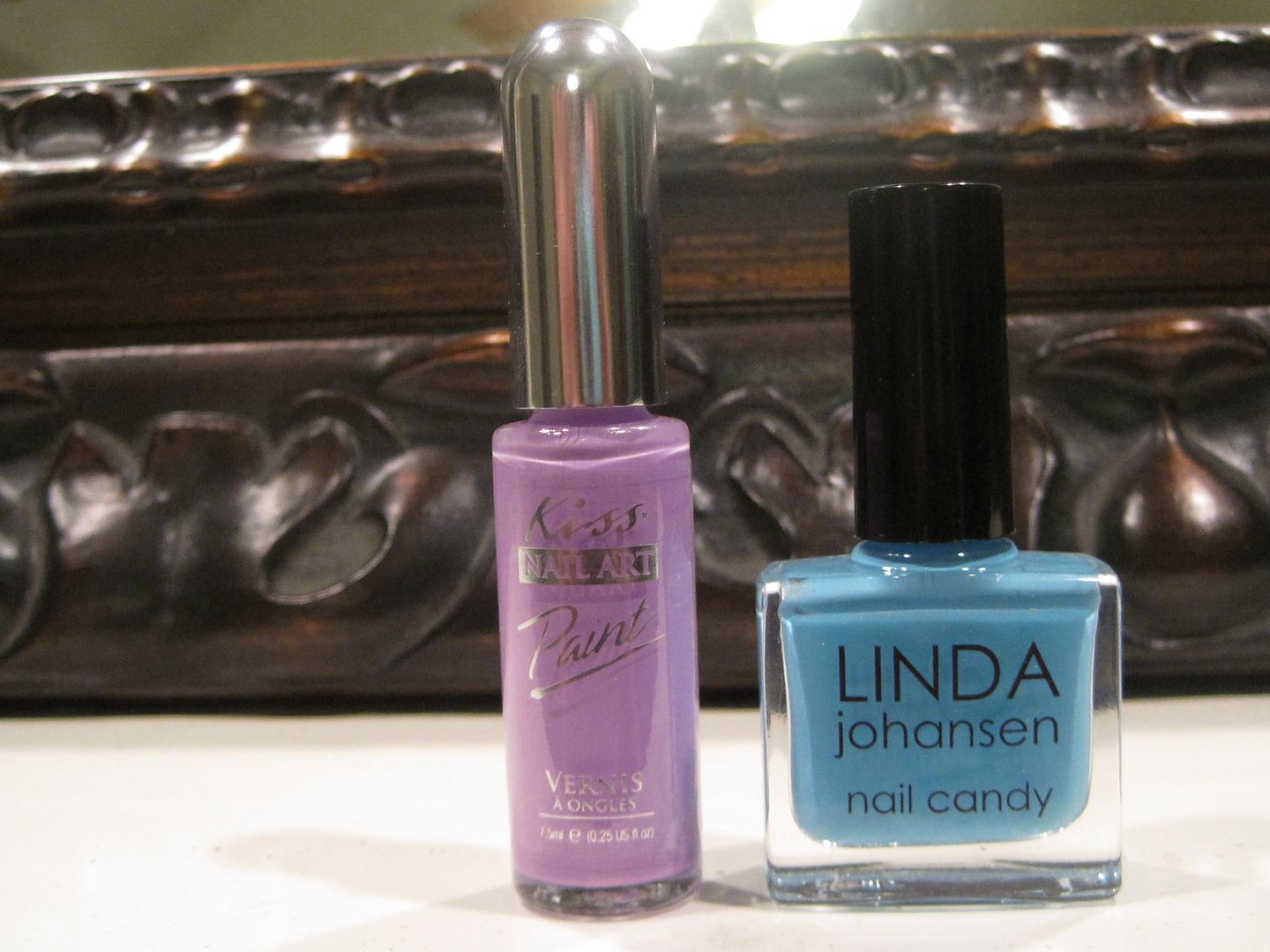 What experience do you guys have with nail art stripers? Which ones have you found to be the best? Now that I have started using them I want to get them in many colors and perhaps some glittery ones! Thanks for lookings!