So for my delicate mani, I decided to give stamping another go. I had all but given up on my stamping abilities BUT...I THINK I FINALLY FIGURED IT OUT! Yes...that did require shouty capitals (If you get that reference...then laters baby). I have been so frustrated with stamping for so long and I just sat down determined to figure it out and ended up doing a few things different with my technique. I was so happy to finally have some success. I'm still not great at getting things perfectly centered, but I am going to work on it. I've even ordered some more image plates!
Ok so on to the mani! I used Orly Royal Velvet for the base and stamped with Sally Hansen Celeb City (which I found to be great for stamping). The image is from the Cheeky jumbo image plate C.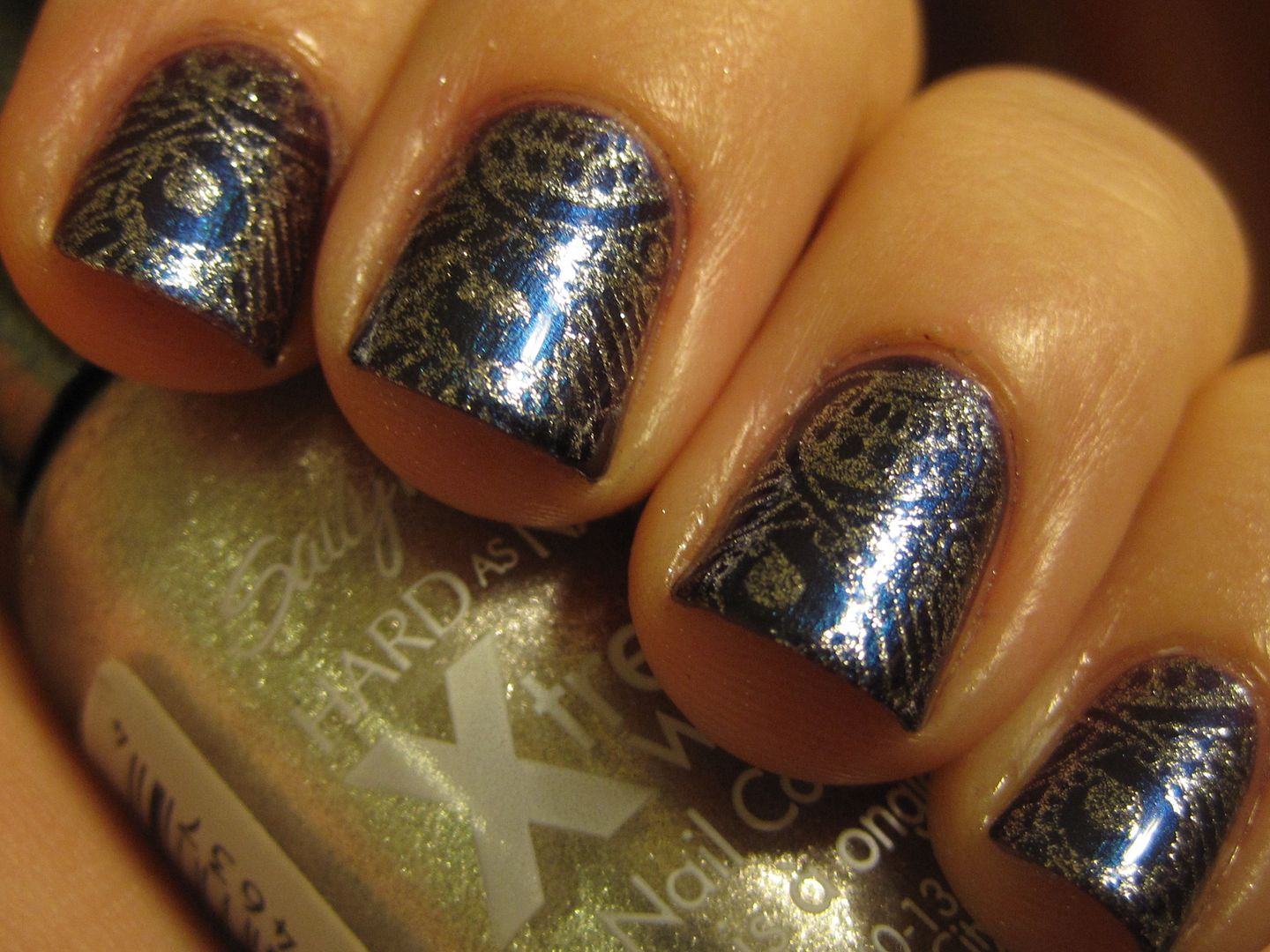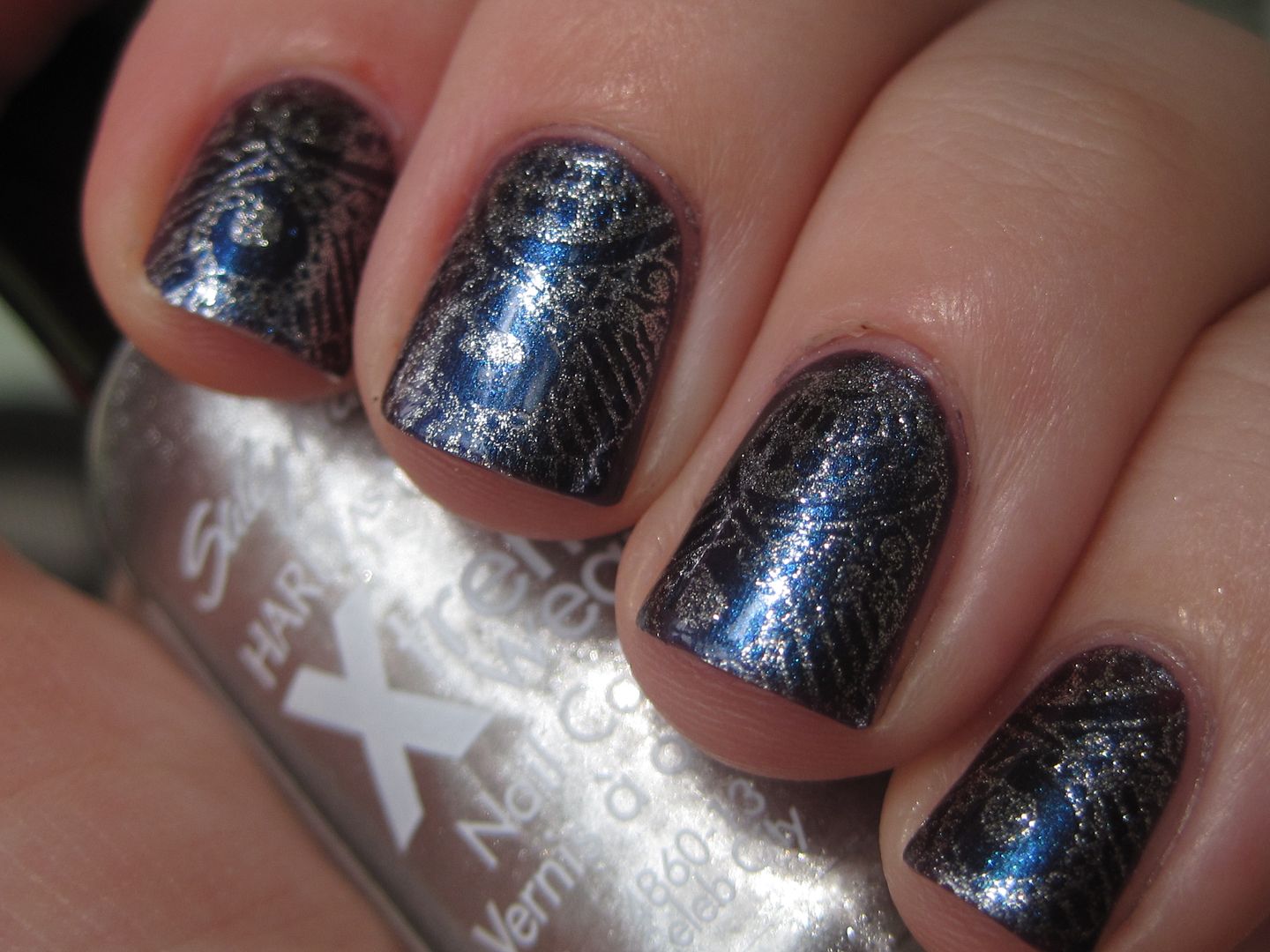 Here is Royal Velvet on its own (2 coats). It was from Orly's spring 2011 collection, but I have heard that there is a dupe floating about in the Dark Shadows collection which is still around in most places. Sparitual Health, Wealth, and Happiness is also a dupe (ask me how I know THAT! *sigh*) It is a gorgeous purple with a strong blue shimmer. It has a bit of a color shift, but it isn't terribly dramatic.
Can you guys tell I am excited about stamping? There is more to come...just warning you! Thanks for looking!