Did I warn you there was more stamping? Yes? Ok...good!
For my tribal mani I first did a base of a nice coral creme, Nails Inc Brook Street. Once that dried I sponged a-England Galahad (THE perfect turquoise creme) about halfway down my nail with a piece of a makeup sponge and allowed it to dry completely. I used Fingerpaints Black Expressionism and an image from Cheeky jumbo plate A for the stamping. I thought it turned out really well! Even my husband, who is a total stick in the mud about nail polish and nail art in general, said "I have to admit...that is cool." Haha! I know that took SO much for him to admit that.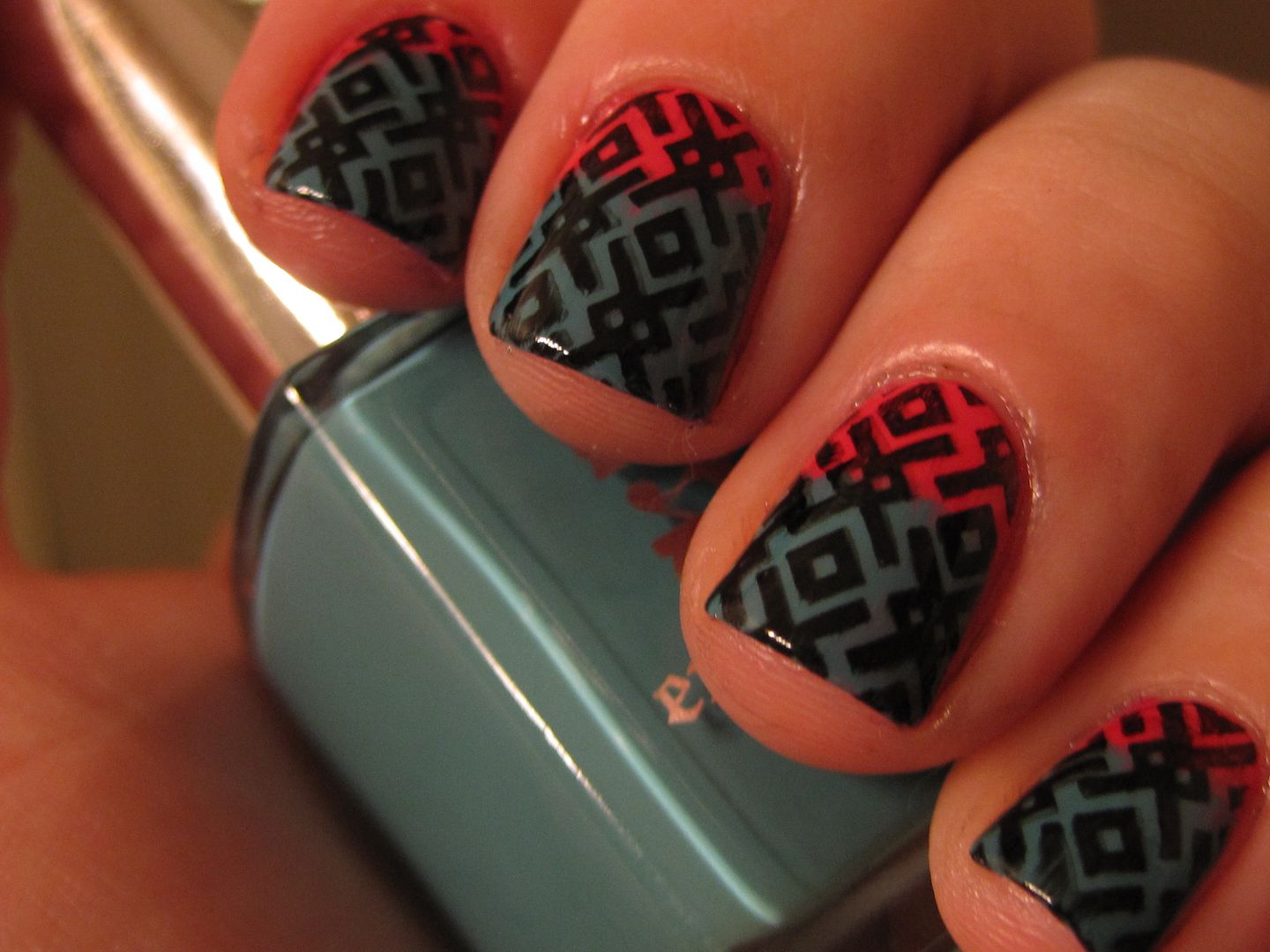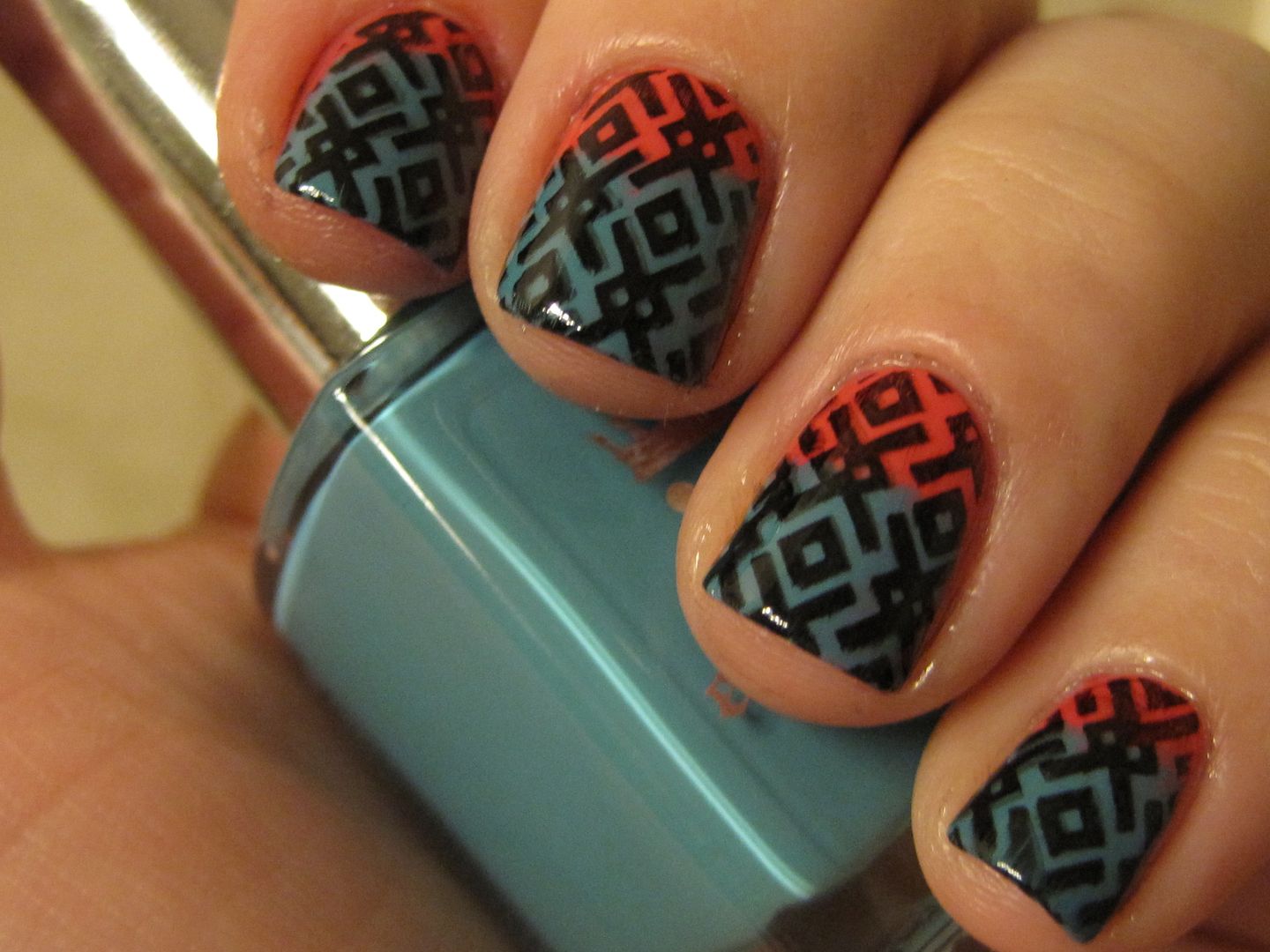 Whew! I can't believe I'm almost caught up! I still have a few more posts to go to get totally caught up with my challenge! I have already decided that a new computer must be purchased soon since my husband is having to take this one to work with him every day now that school has started back and he doesn't get home until about 8:00 each night. Doesn't leave much time for me to do ANYTHING! Thanks for hanging in there with me though!