I was very excited for this challenge. I have never tried Galaxy nails, but I have wanted to for ages. If I had known just how simple they were to do, I never would have waited this long!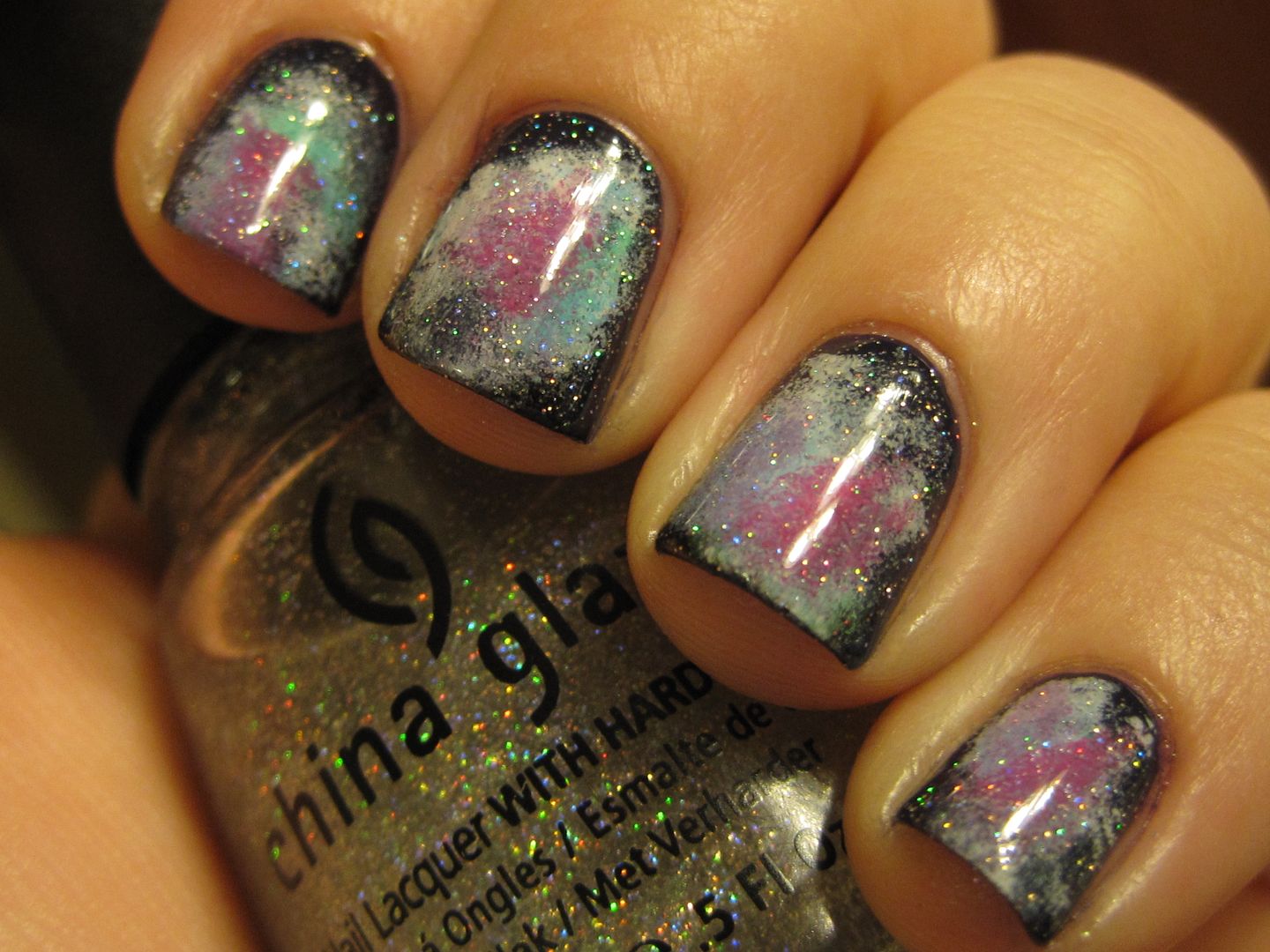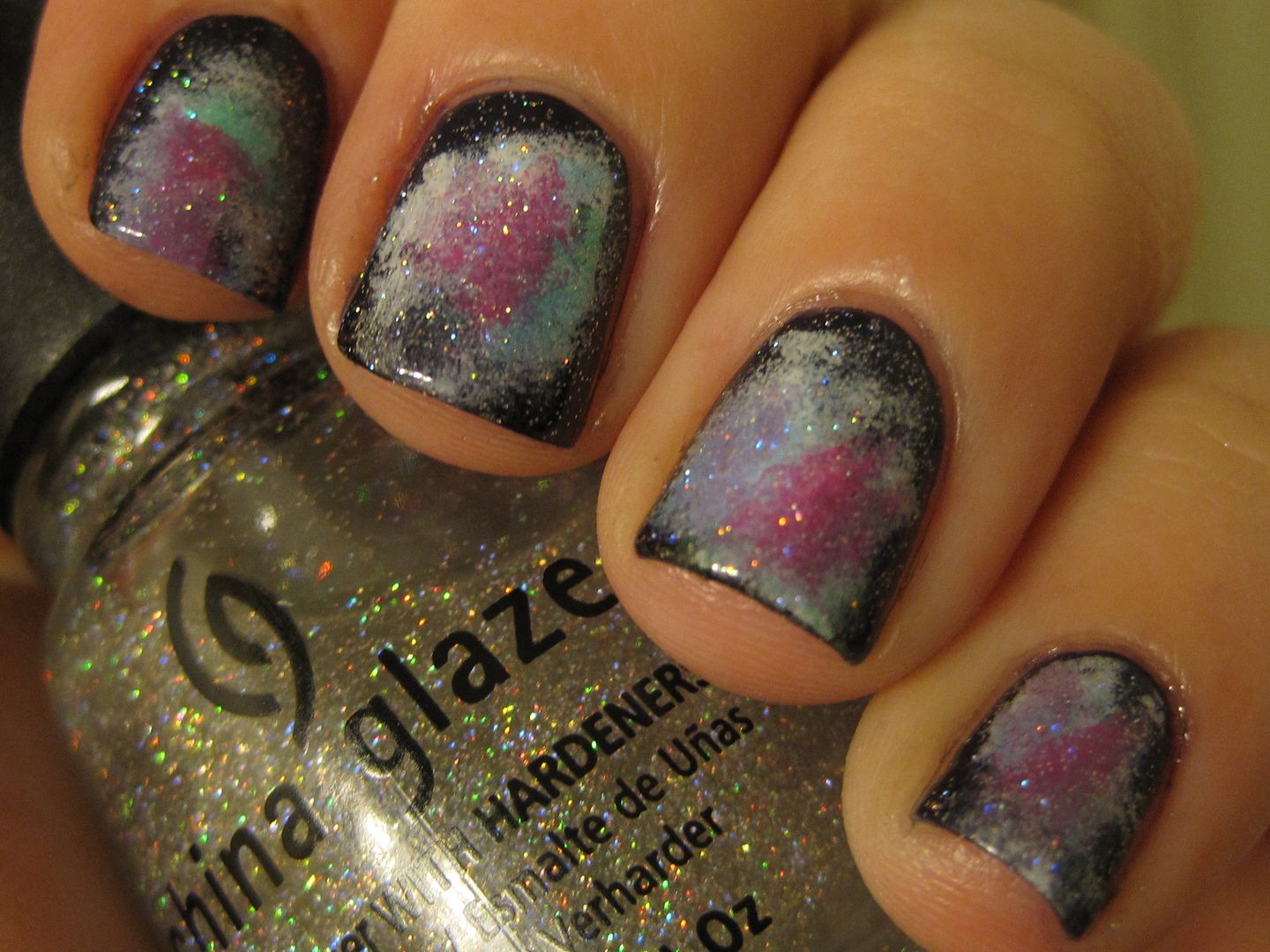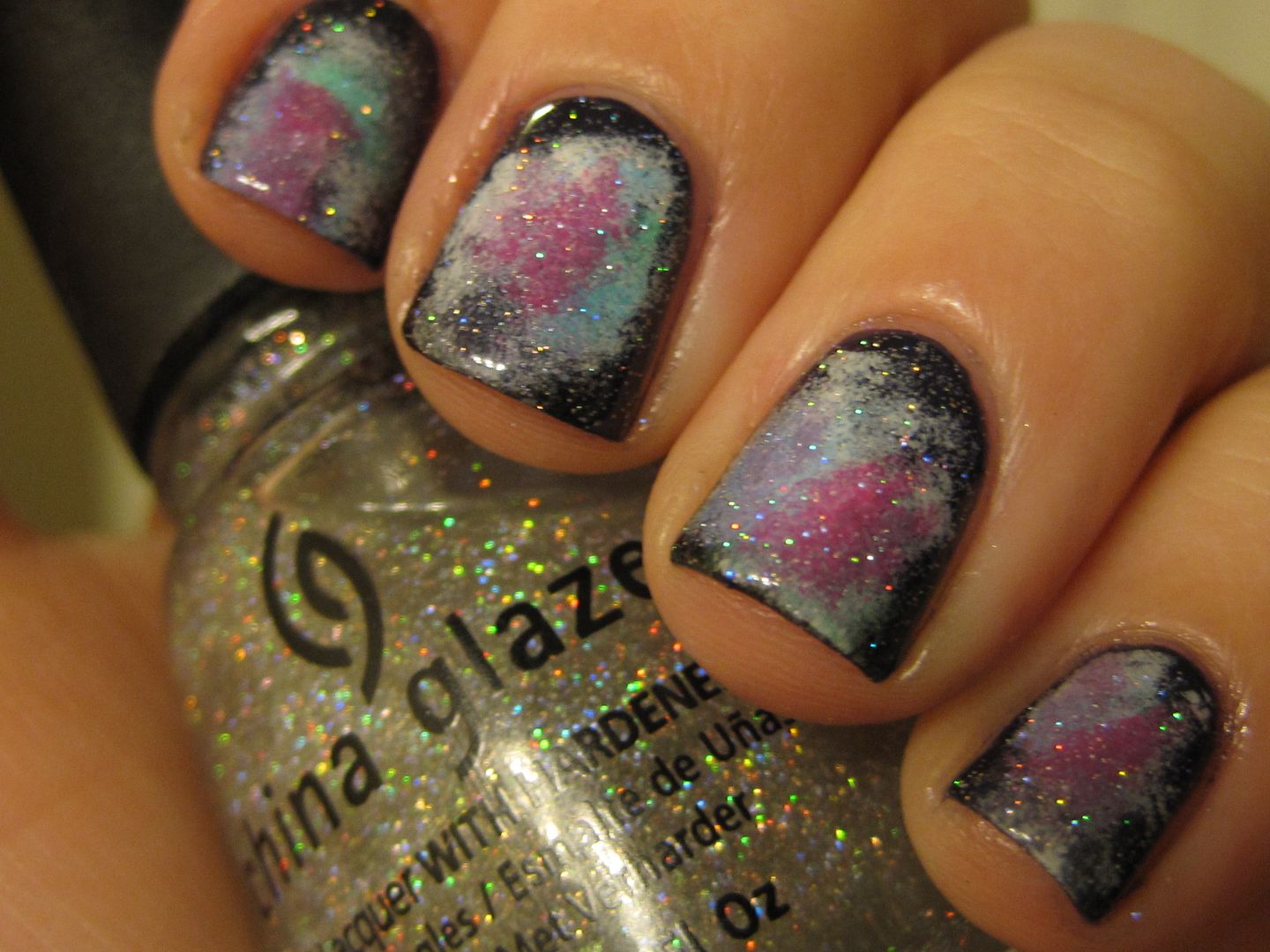 Here are the polishes I used for the Galaxy Mani (yes there were a lot!)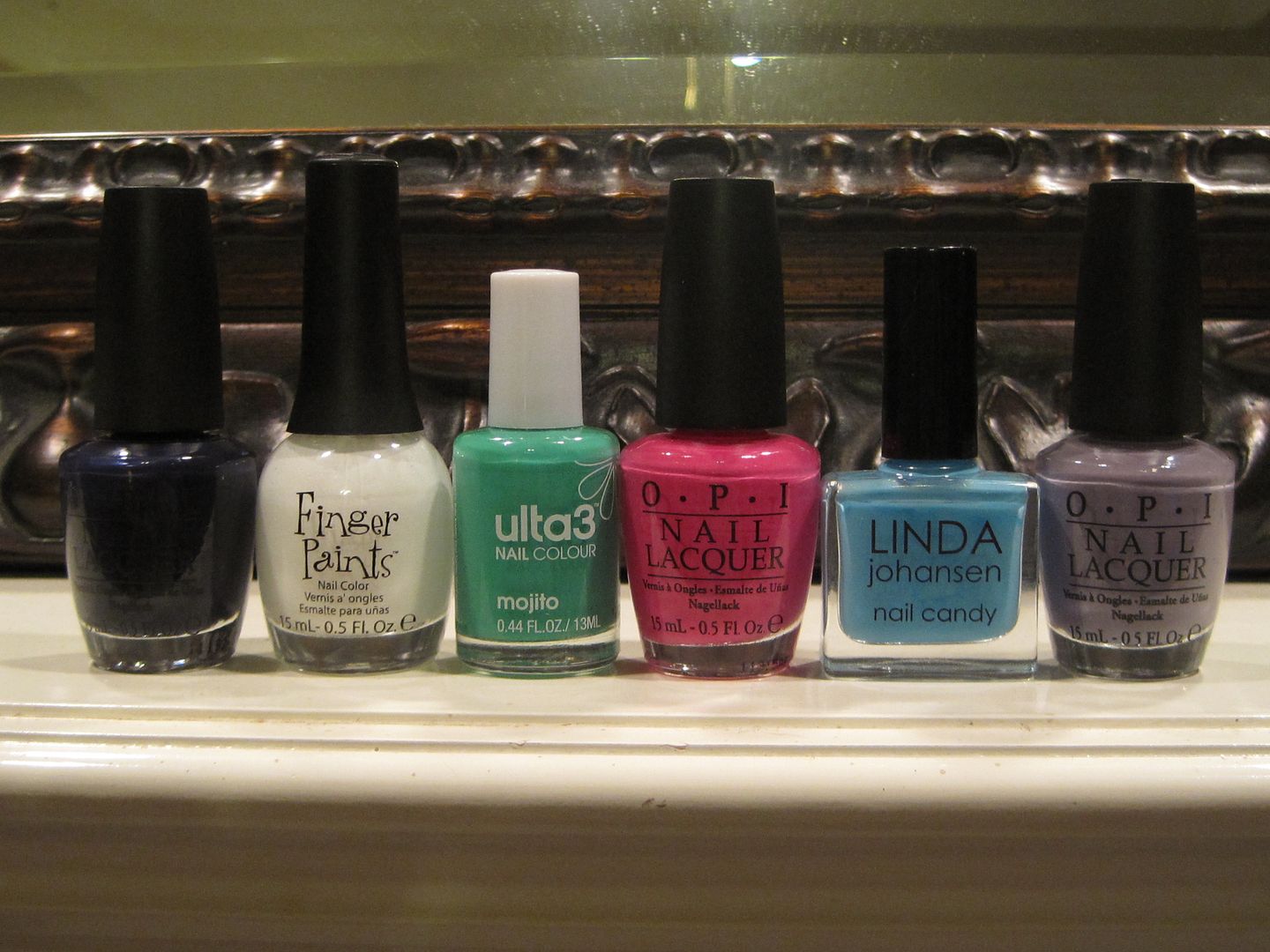 (L-R) OPI Road House Blues, Fingerpaints Paper Mache, Ulta3 Mojito, OPI Kiss Me On My Tulips, Linda Johansen Bikini Bottom, OPI Planks a Lot
I used OPI Road House Blues for the base, and sponged on Fingerpaints Paper Mache for the white base of each "nebula" on each nail with a piece of a makeup sponge. I then randomly sponged on the colored polishes over the white nebulas to create the spacey effect. I finished off the mani with China Glaze Fairy Dust which was the perfect way to pull the galaxy mani together. Unfortunately, Fairy Dust didn't make it long enough for the picture because it took a spill and shattered on my tile floor (whomp, whomp).
So what do you guys think? I have seen a million variations of this mani and I just sort of did what I liked. Have you guys tried a galaxy mani yet?