Today for the floral challenge I decided to practice with dots some more. I can't wait until I get a proper dotting tool in the mail, but for now I just used a bobby pin.
I used a tutorial from the Manicured Monkey found
here
. It was very easy to do and could be done using any colors that you like. I used Essie No More Film for the base, Finger Paints Paper Mache for my white centers, and Essence Wake Up!, China Glaze Secret Periwinkle, and OPI Planks a Lot for the petals. I thought this color combo looked really cool! Unfortunately I got a little excited and topcoated before my dots were completely dry and ended up smearing a few nails.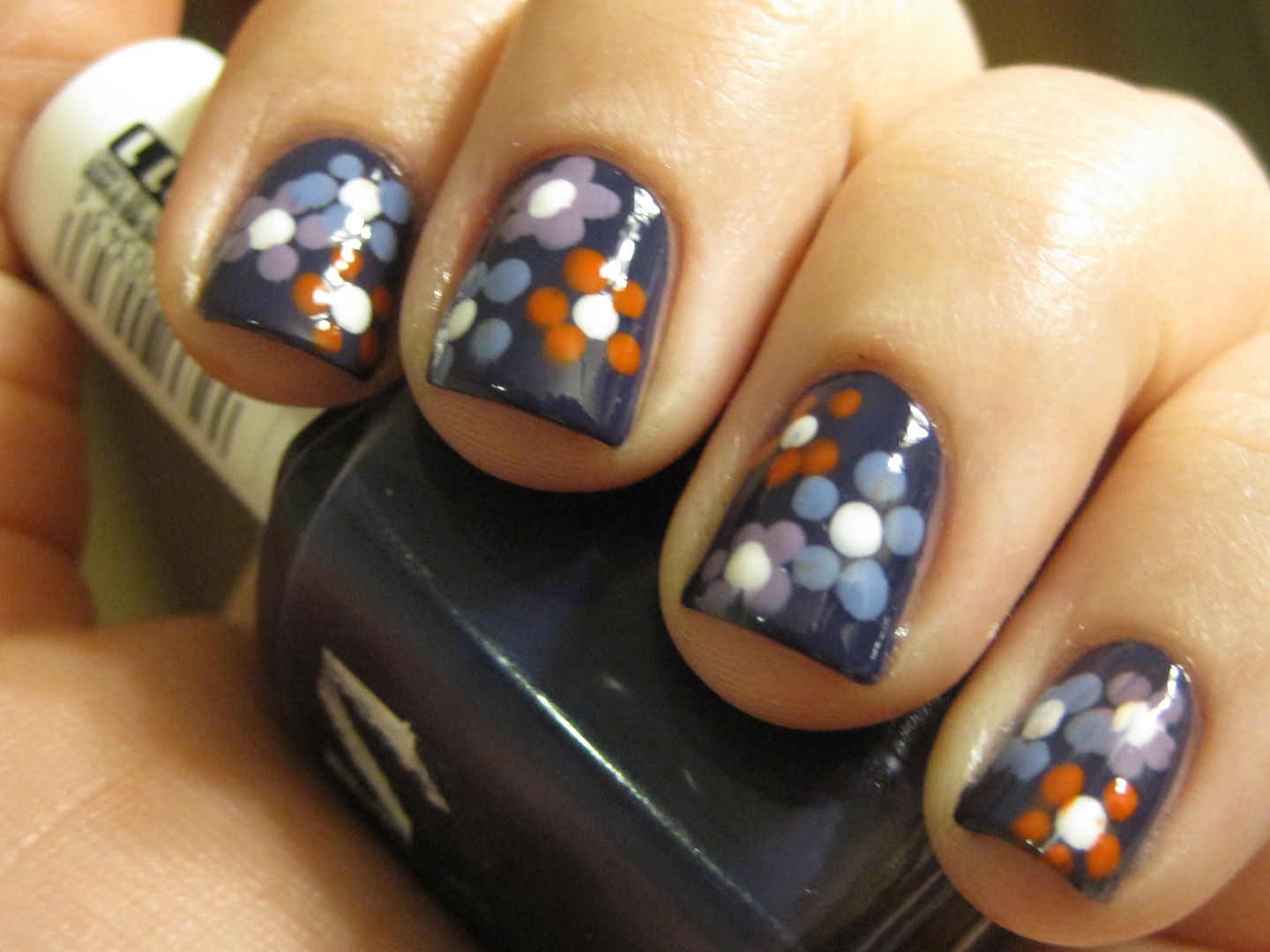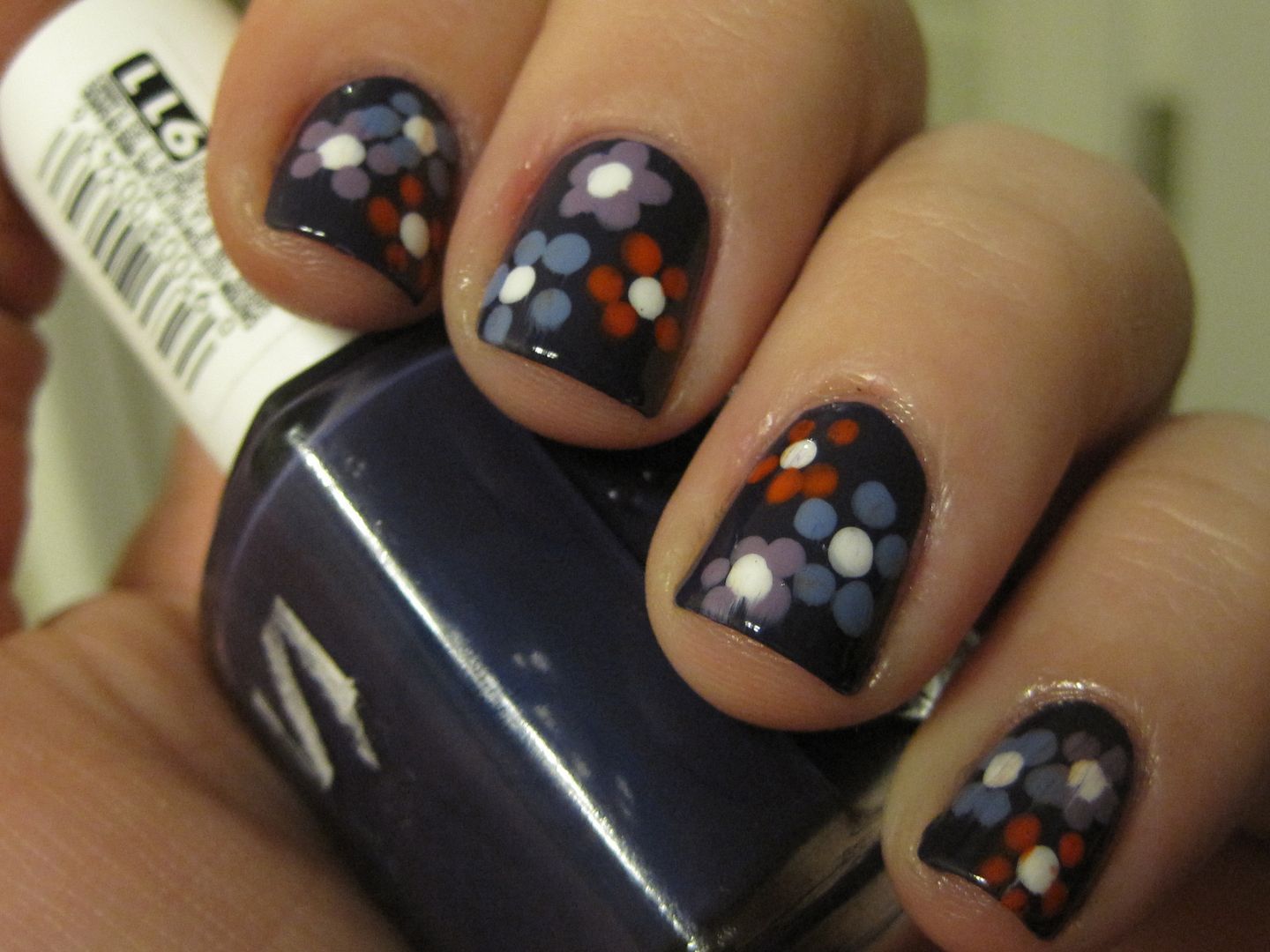 There was a little bit of a learning curve for me with this mani, but I think I could do much better next time. Thanks for looking everyone!