Blue is one of my favorite polish colors (I have a ridiculous blue collection), so I was very excited for today! I have a gorgeous blue polish from a newer indie line called Contrary Polish. The maker of this line, Carrie, was encouraged by friends to sell her polishes after she shared pictures of her gorgeous frankens with them. I think that some of them have an RBL-esque quality to them...but without the hidden shimmer! The shimmer in them shows up beautifully on the nail like it does in the bottles.
Contrary Polish Bright Night is the polish that I am wearing today and it is a stunner. It is a deep blue jelly with a gorgeous blue/green shimmer that gives the polish wonderful depth. It looks pretty in the pictures, but I promise it is even better in real life. It goes on smoothly and evenly with great coverage for a jelly. I have developed a great fondness for jellies with shimmer lately (I even frankened one for myself that I will show you guys one day soon!) and this one did not disappoint. I purchased some minis of her polishes, but for this one I might have to go back and buy a full sized bottle!
This is 2 coats of Bright Night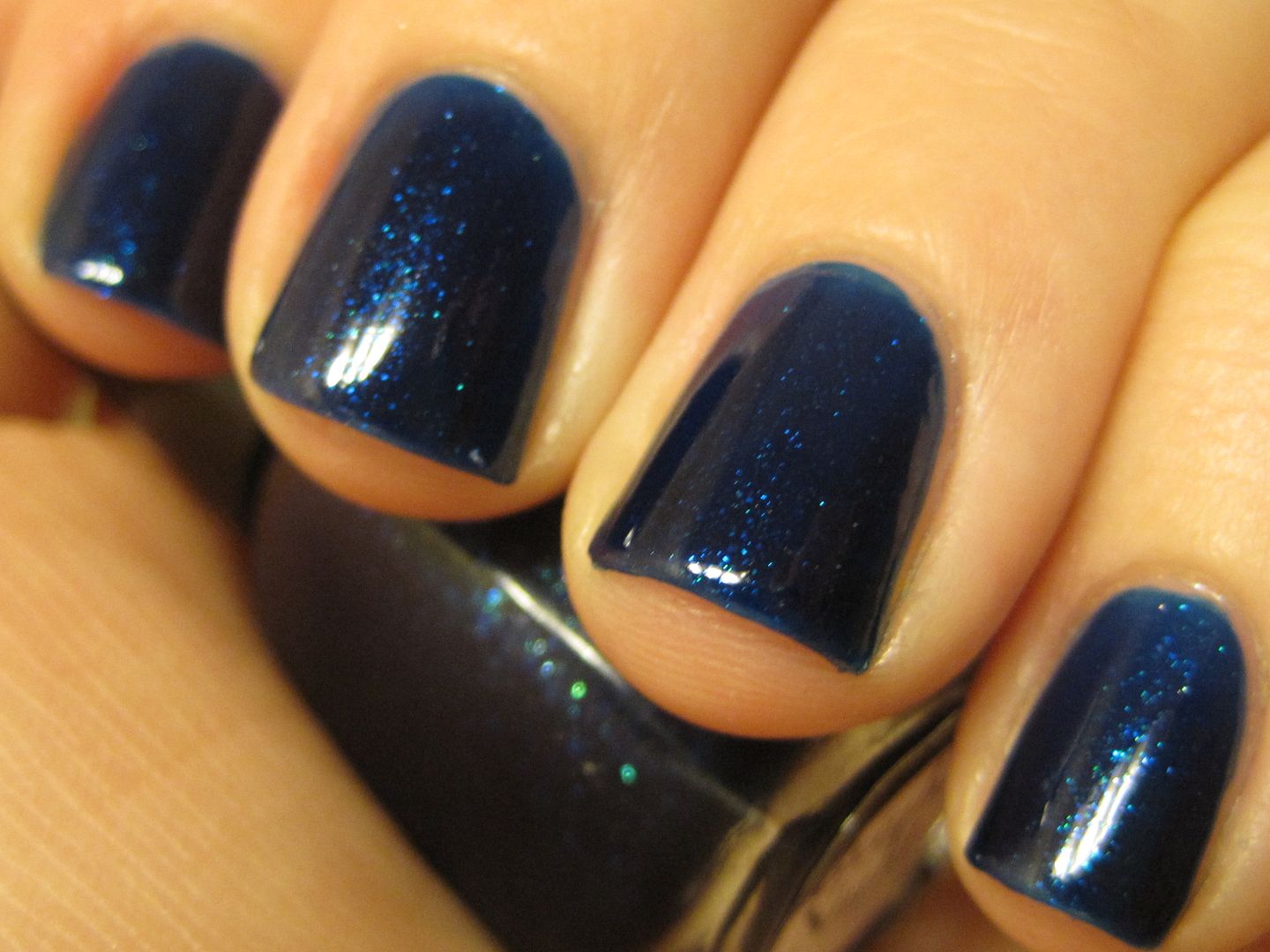 You can purchase Contrary Polish from Carrie's blog
here
. I have some more of her polishes that I will do a full post on when I have gotten the chance to wear them all!
So guess what...tomorrow is my favorite day: PURPLE DAY!! There might be more than one mani in store for purple day...I love it that much! Stay tuned!