Gah...having one computer to share is NOT working for me. I'm going to have to invest in a new laptop soon if my husband is going to run off with this one all the time. So sorry for the lack of posts, but I have several challenge manis to update you with coming up!
My favorite type of gradient is a glitter gradient. They are quite simple to do and make for a really fun (and blingy) mani. I just tear off a piece of a make-up sponge and paint the polish onto the sponge. I start off sponging lightly mid-way down the nail and build up the glitter at the tips. For this mani I used Pop Beauty Gold Glitz for the tips and OPI Every Month is Oktoberfest for the base.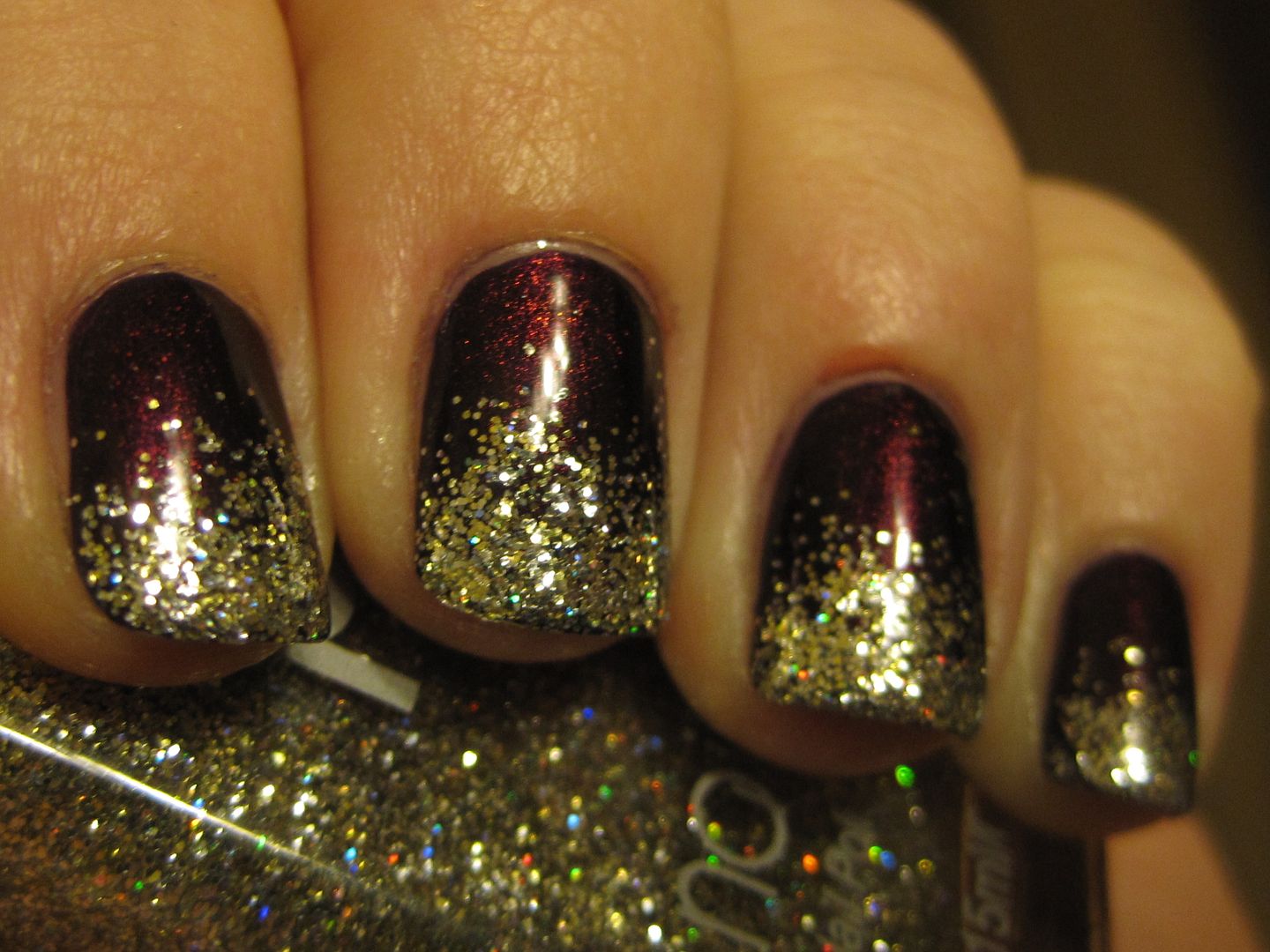 And I hate to steal the show from the gradient, but I am absolutely in LOVE with OPI Every Month is Oktoberfest. It actually pained me to add the glitter to it because it was just perfection on its own. Gorgeous vampy purple with red shimmer. It has so much depth to it. Perfect polish for fall.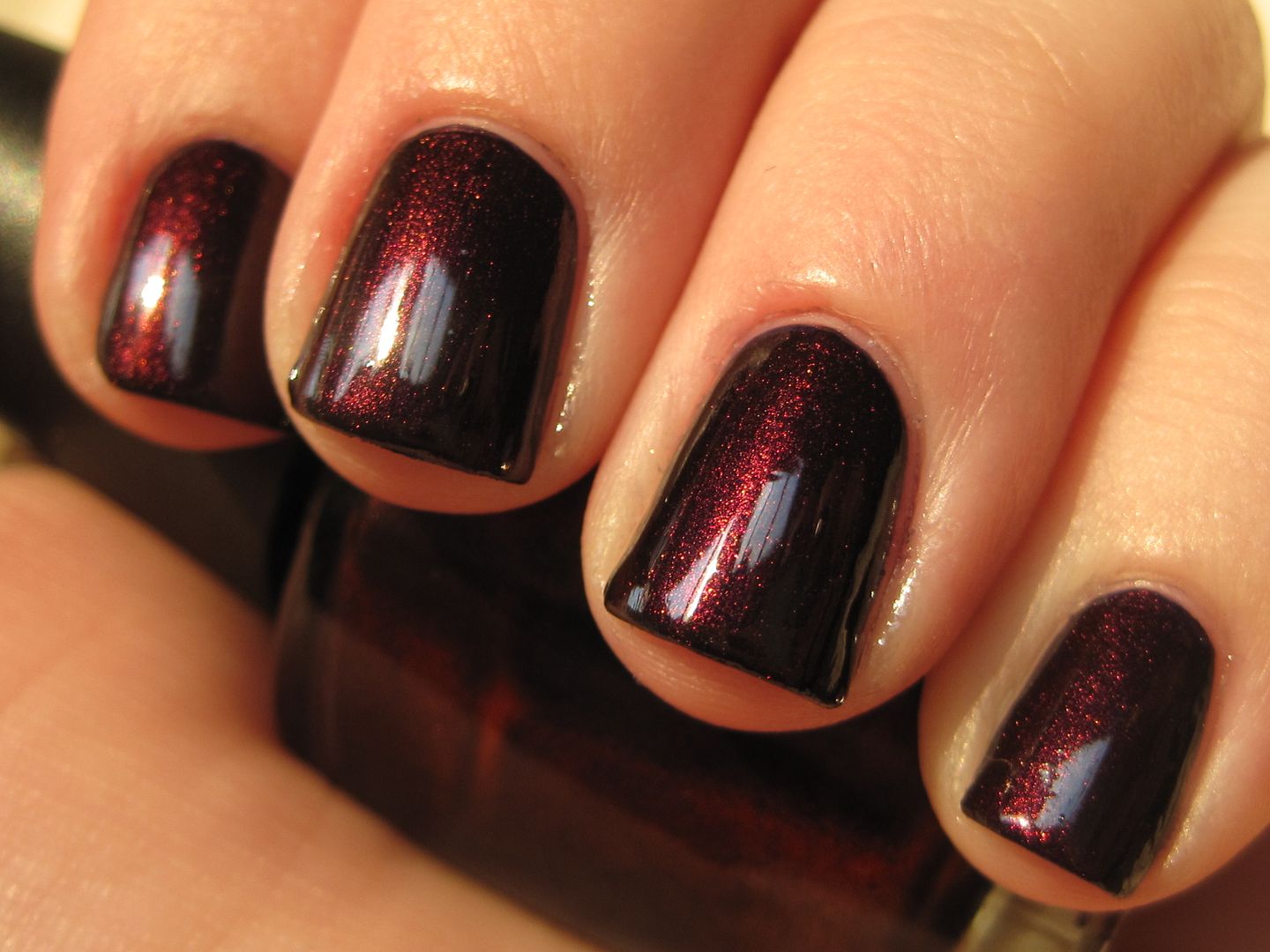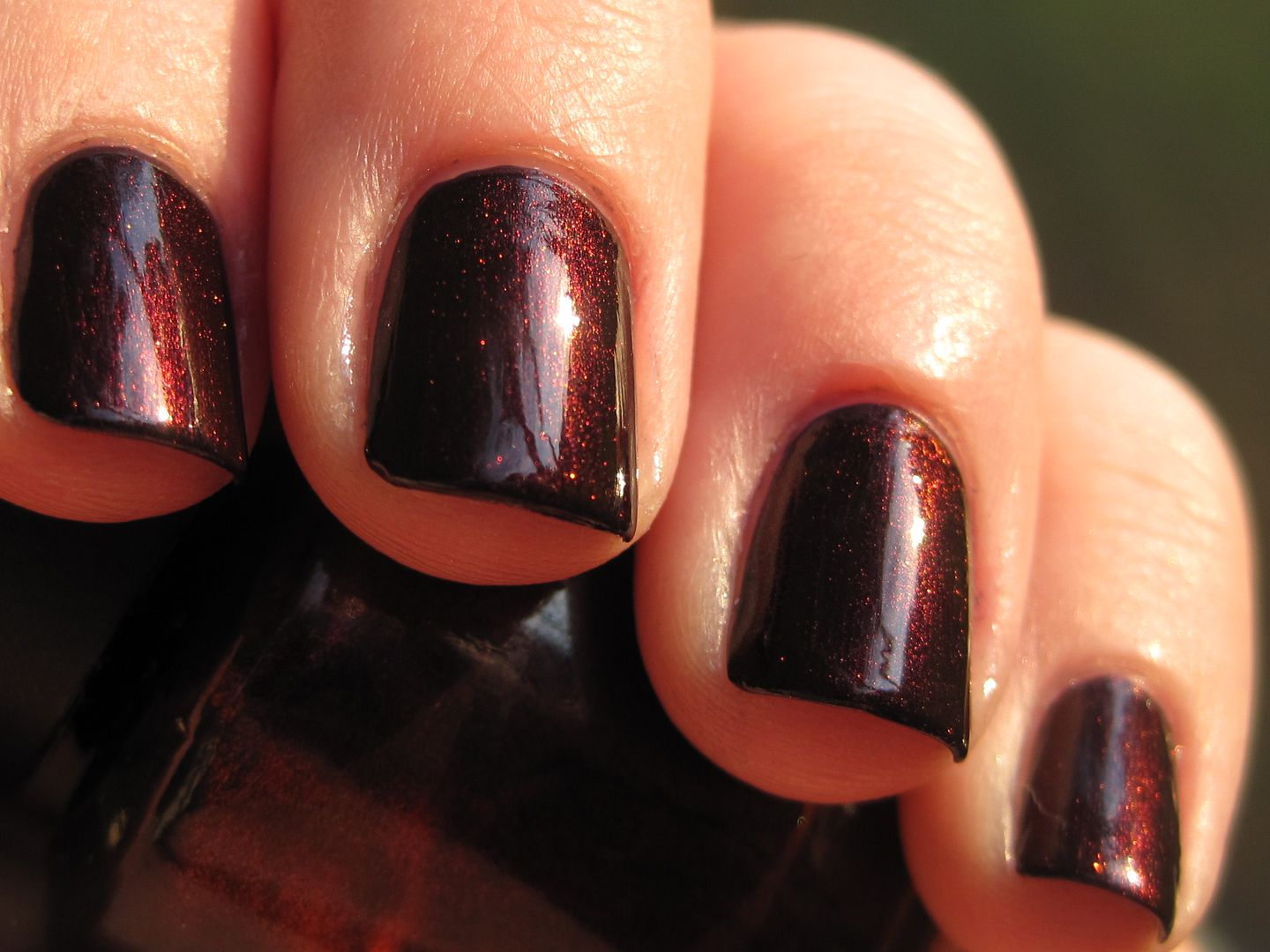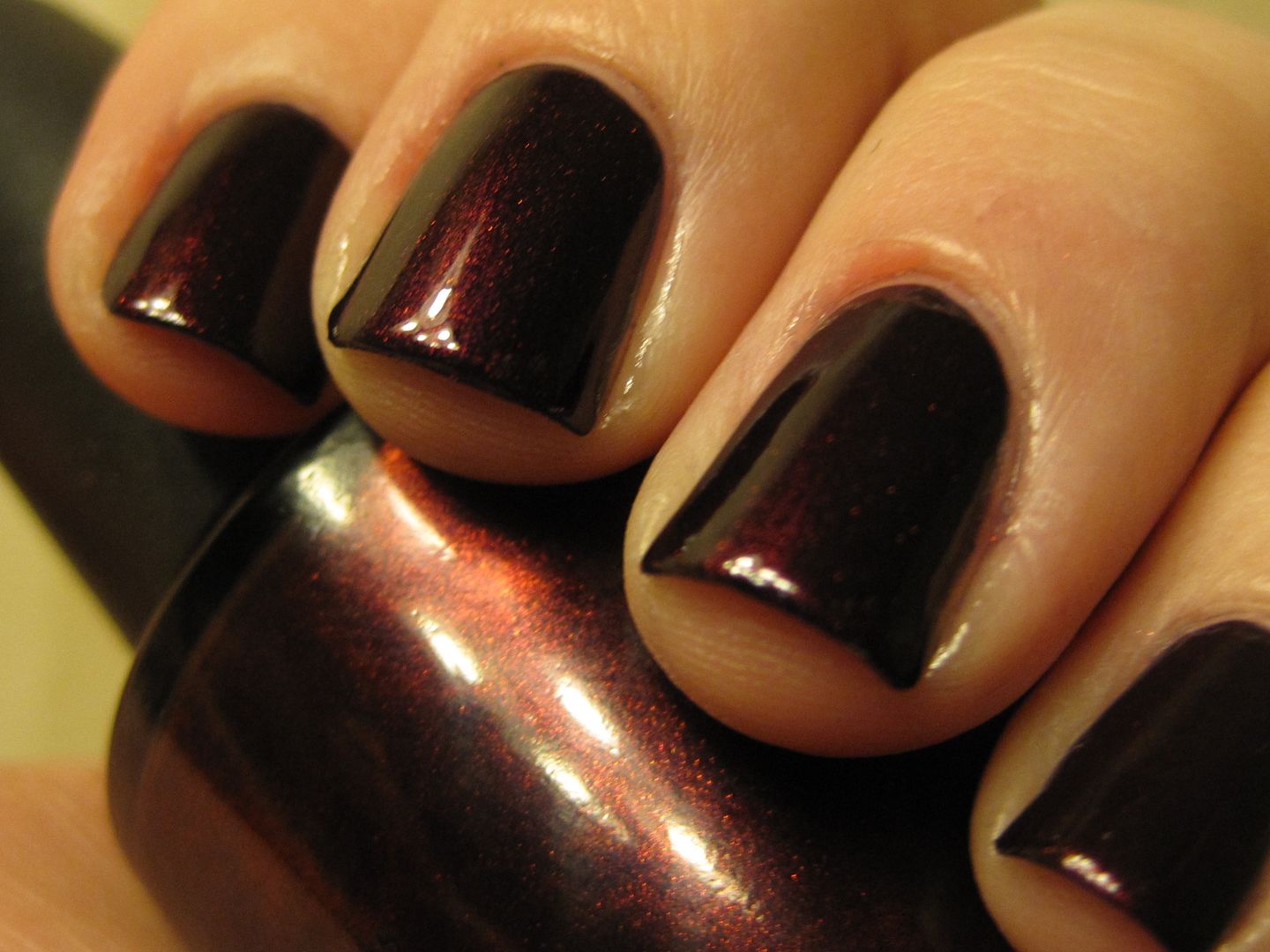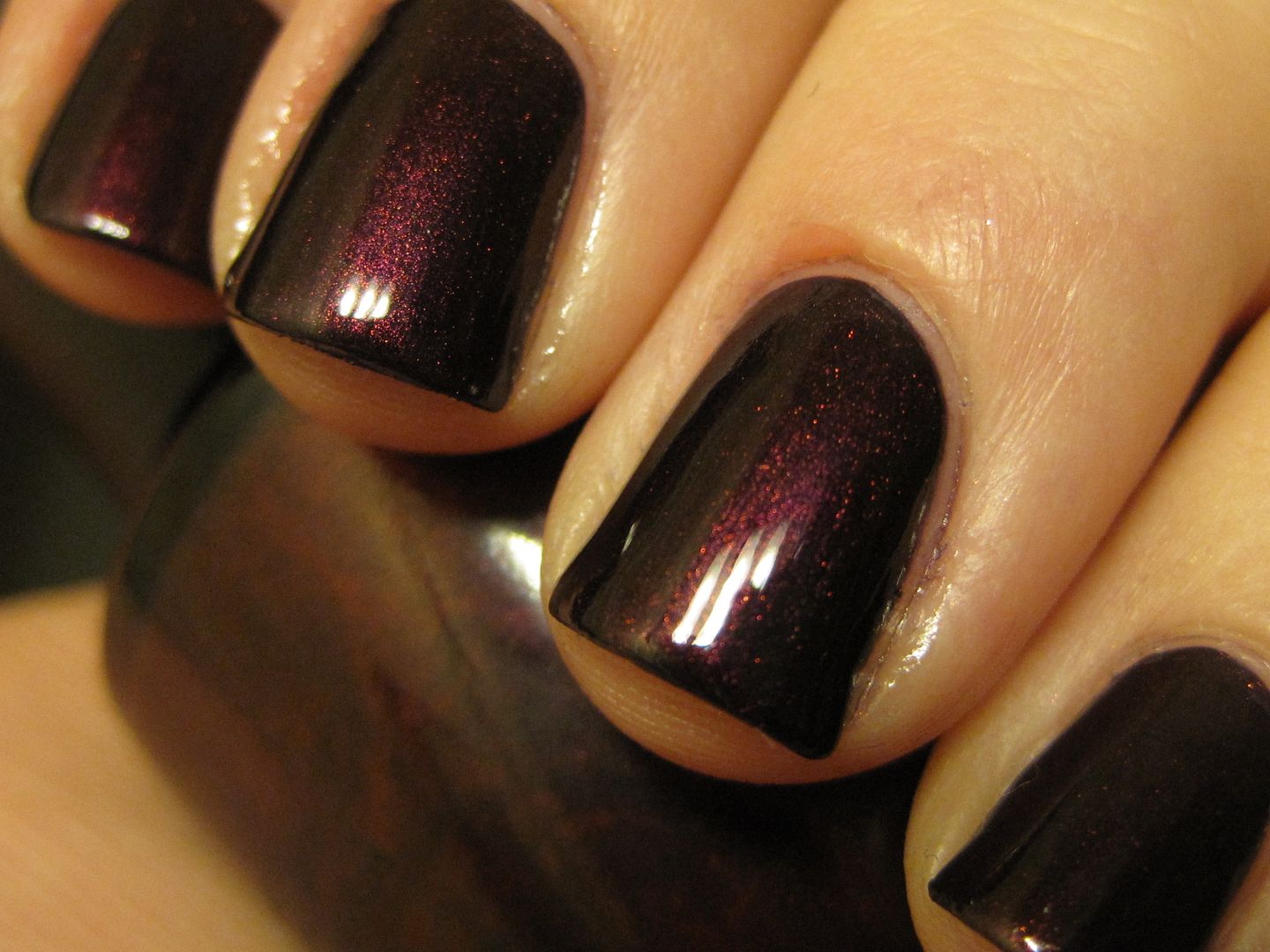 Thanks for looking everyone! I am going to try to find a way to update for often for you guys, so bear with me!