Hi everyone! Sorry for taking so long to post, but this week has been crazy. My husband keeps hijacking the computer and taking it to work with him and I can only access Blogger at home. I am still keeping up with the challenge, however, I might get a few days behind with some of my manis because I am going to be taking a mini vacay for 3 days to the beach and I have gotten in a ton of new polishes to show you guys (more Crowstoes! Yay!) so I might have to sneak a few of those in here as well. I will eventually finish all of the challenges, but I might have to have a few "break" days here and there. Sound good? It's the best I can do guys! :D
So this challenge day I got to wear my absolute favorite color: purple. My purple stash is absolutely out of control and is growing bigger all the time. I have tons of purple shimmers (because I do love them so), and this one is very special. Claire's Magic has been talked up by my pal Moxie for ages, but sadly it was discontinued. I was very lucky to find it on a blog sale recently and I had to snap it up since Moxie said it was so awesome. It did not disappoint you guys! It is such a lovely, glowy purple. It looks to have some pink microshimmer in the base. Just dreamy! If you ever get the chance to buy it or swap for it...do it!
This is 2 coats of Claire's Magic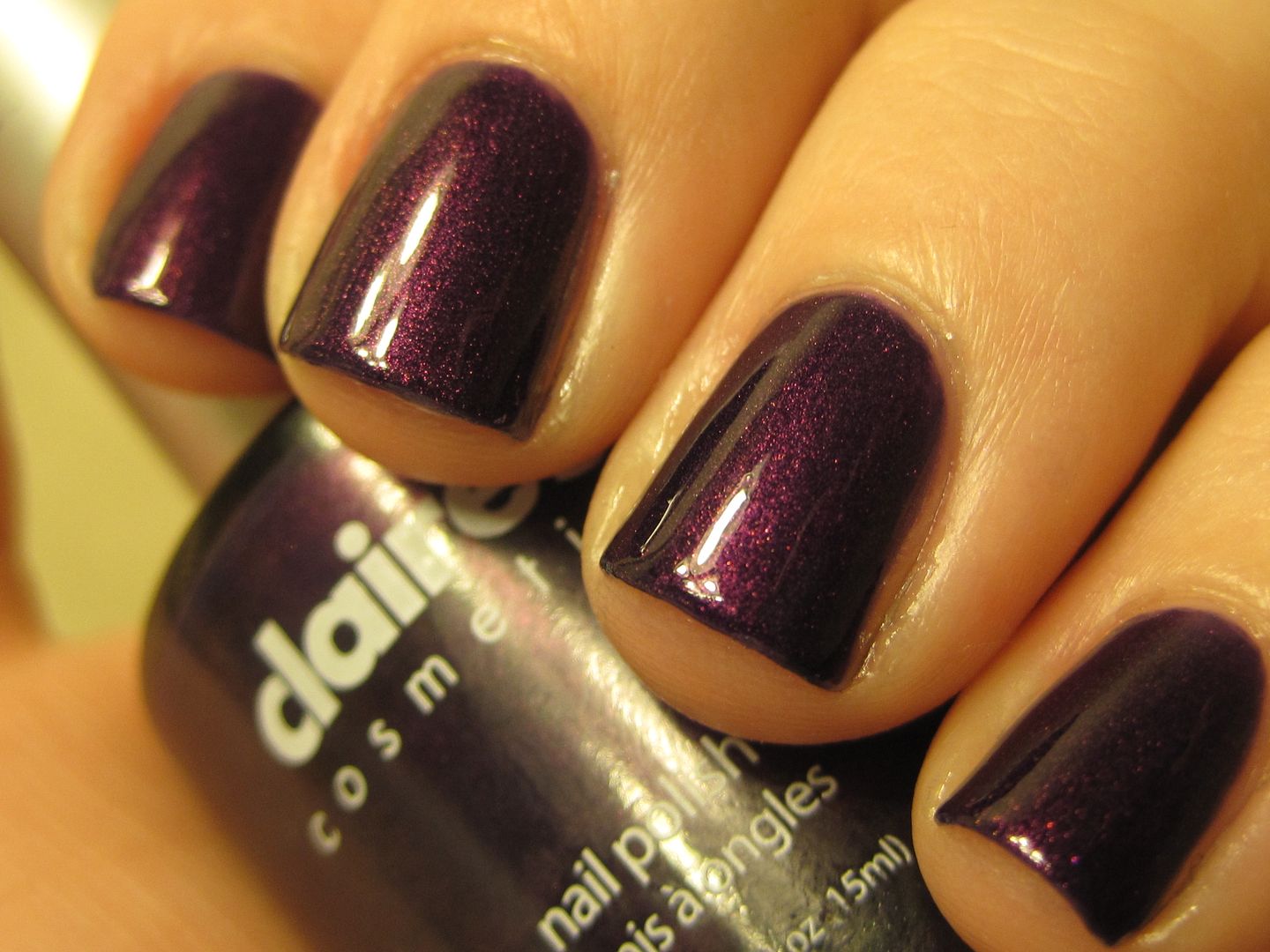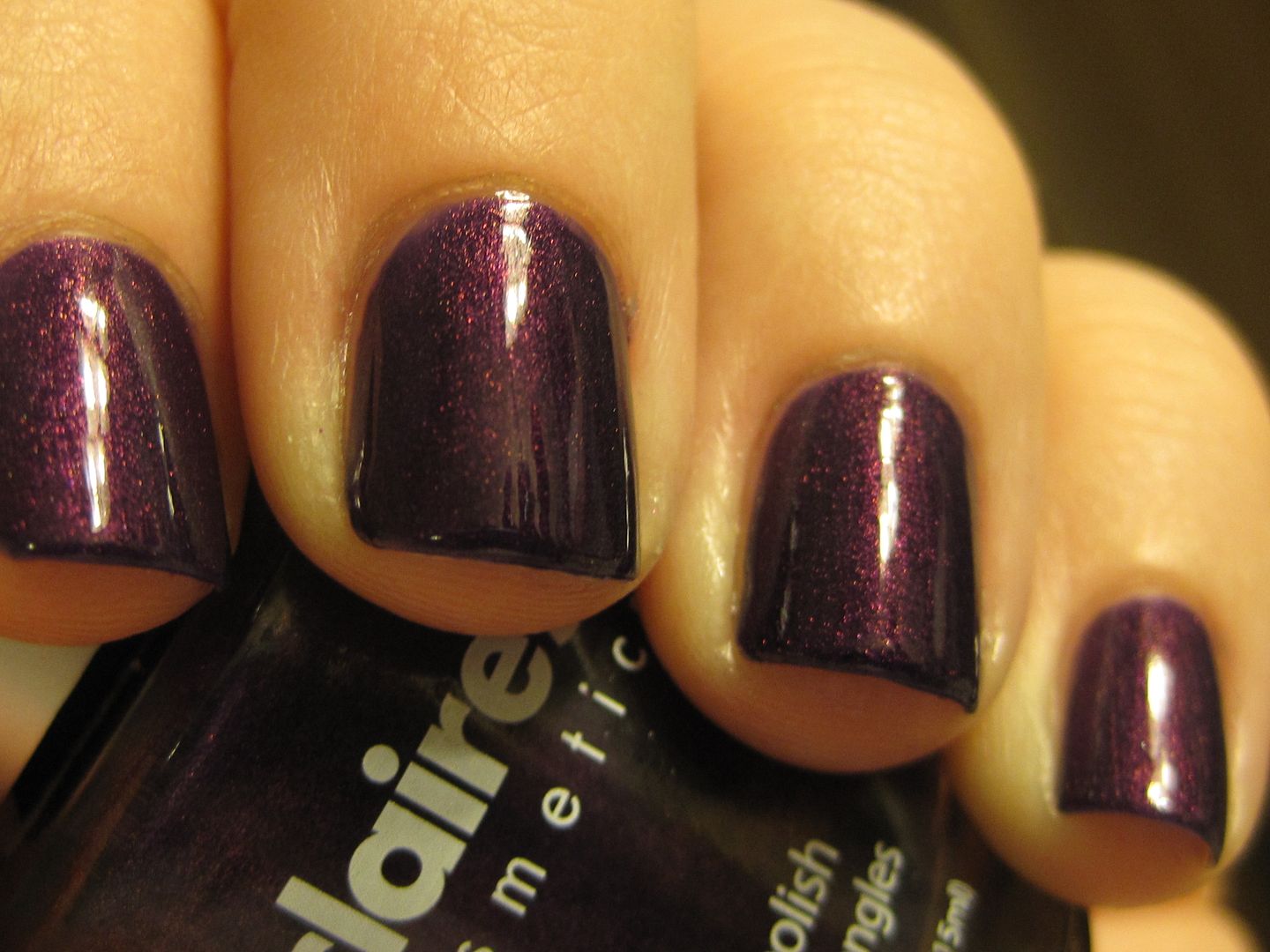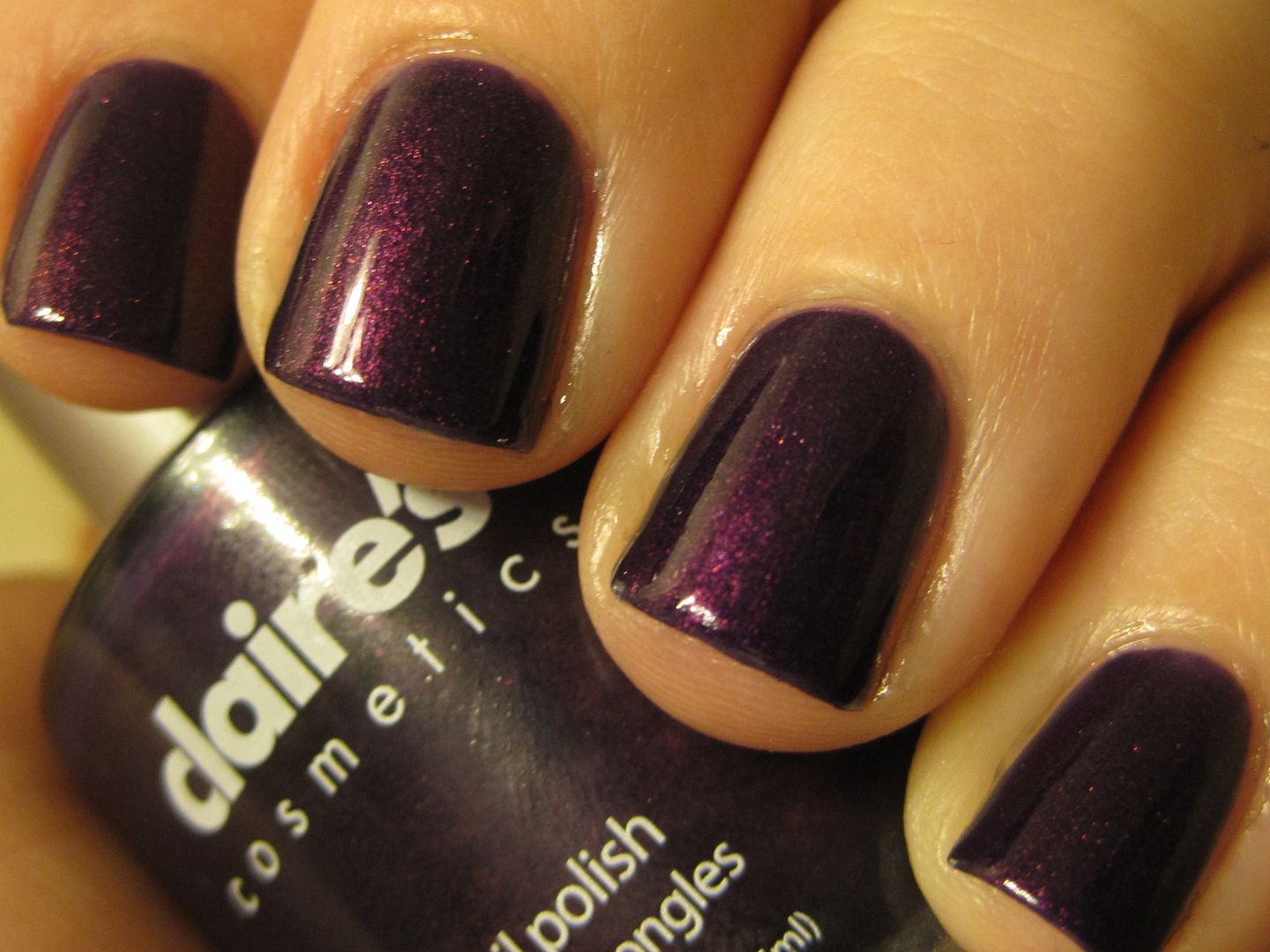 And now I will share with you the other secret that Moxie told me about Claire's Magic: It is the PERFECT base for Clarins 230 and her dupes! We all know what a sucker I am for those guys, so yeah...this did not disappoint. It is such an amazing combo! I chose to use Max Factor Fantasy Fire as my 230 dupe of choice for this mani. Just look at it! I could wear this all the time.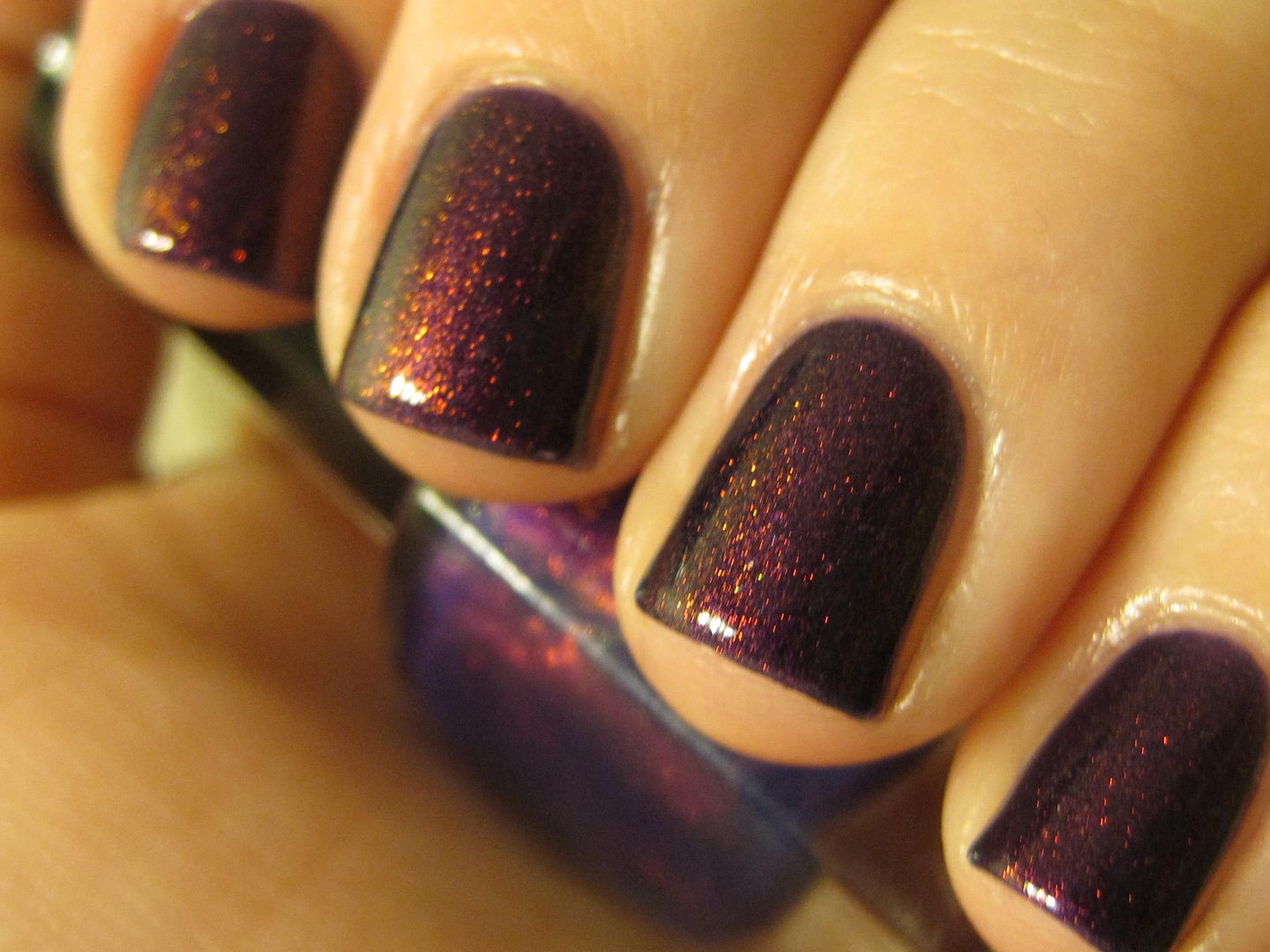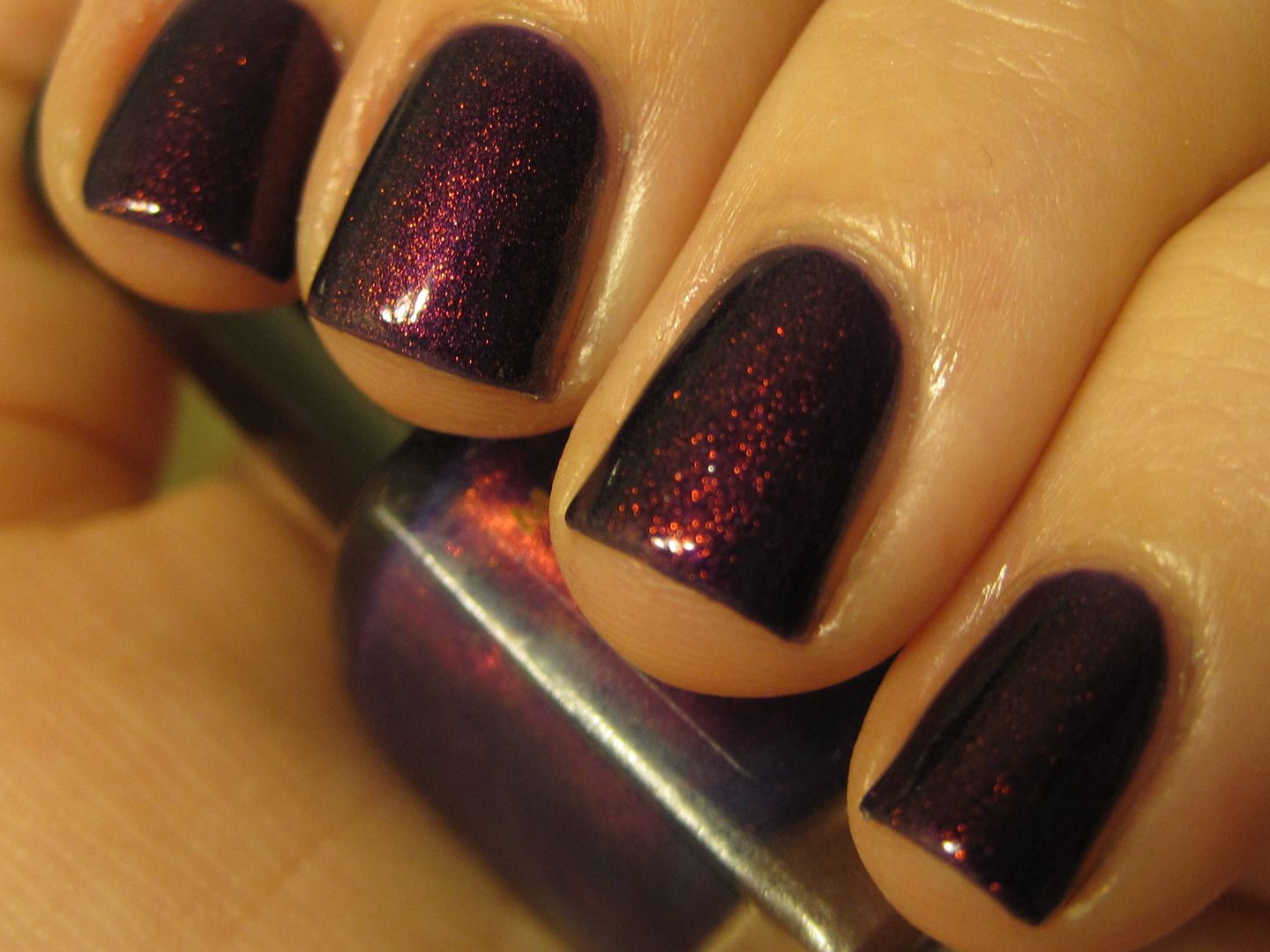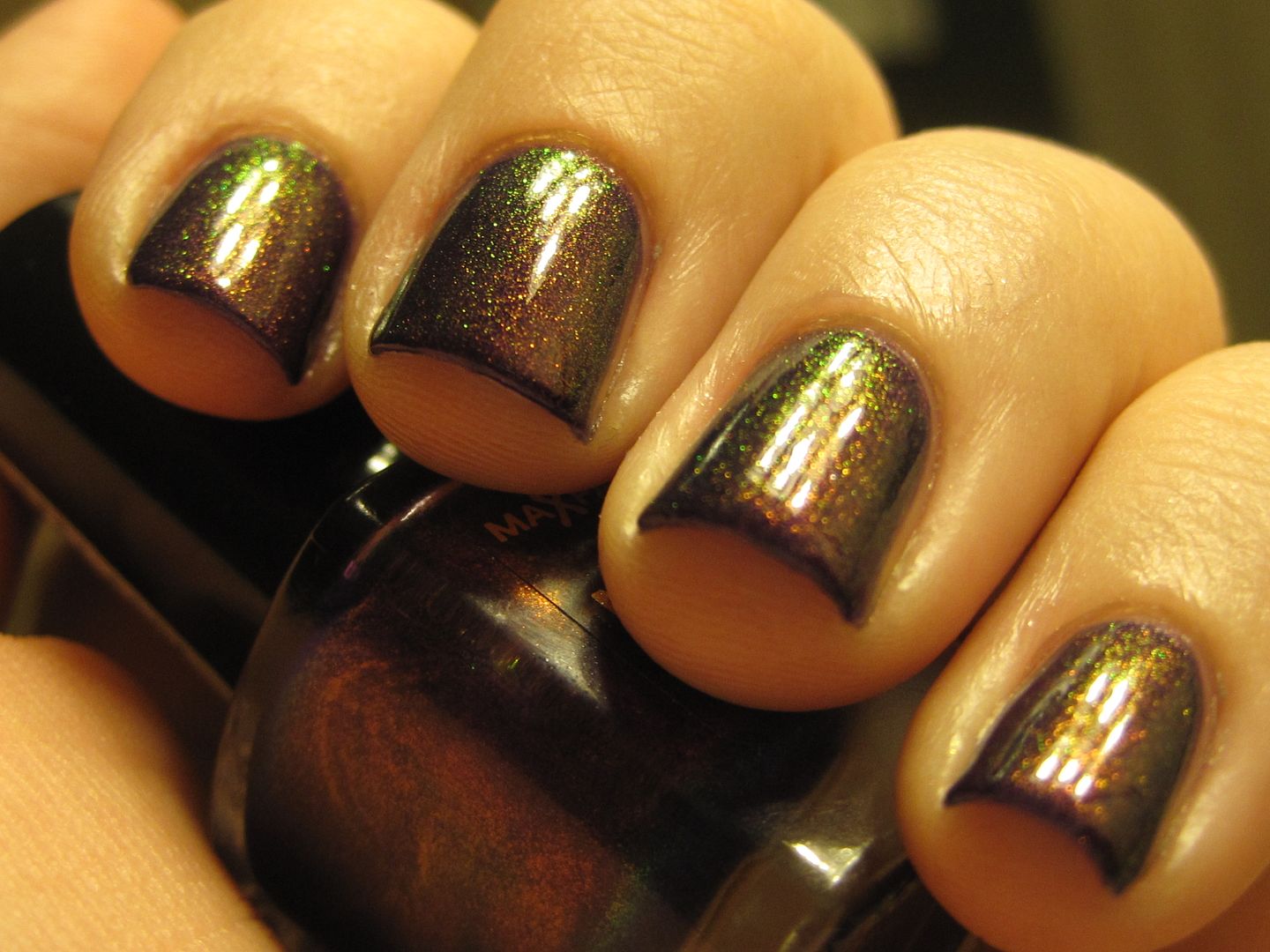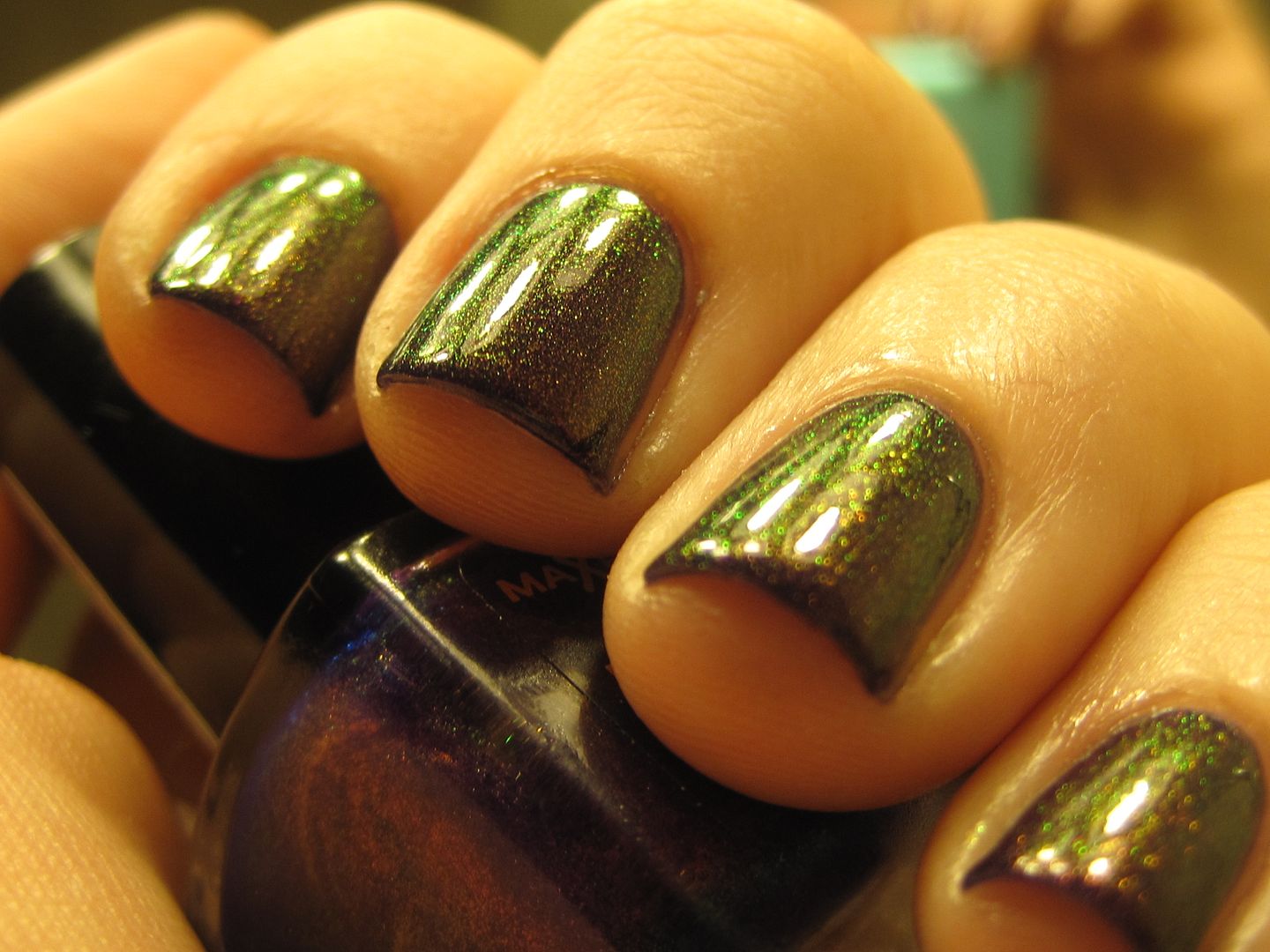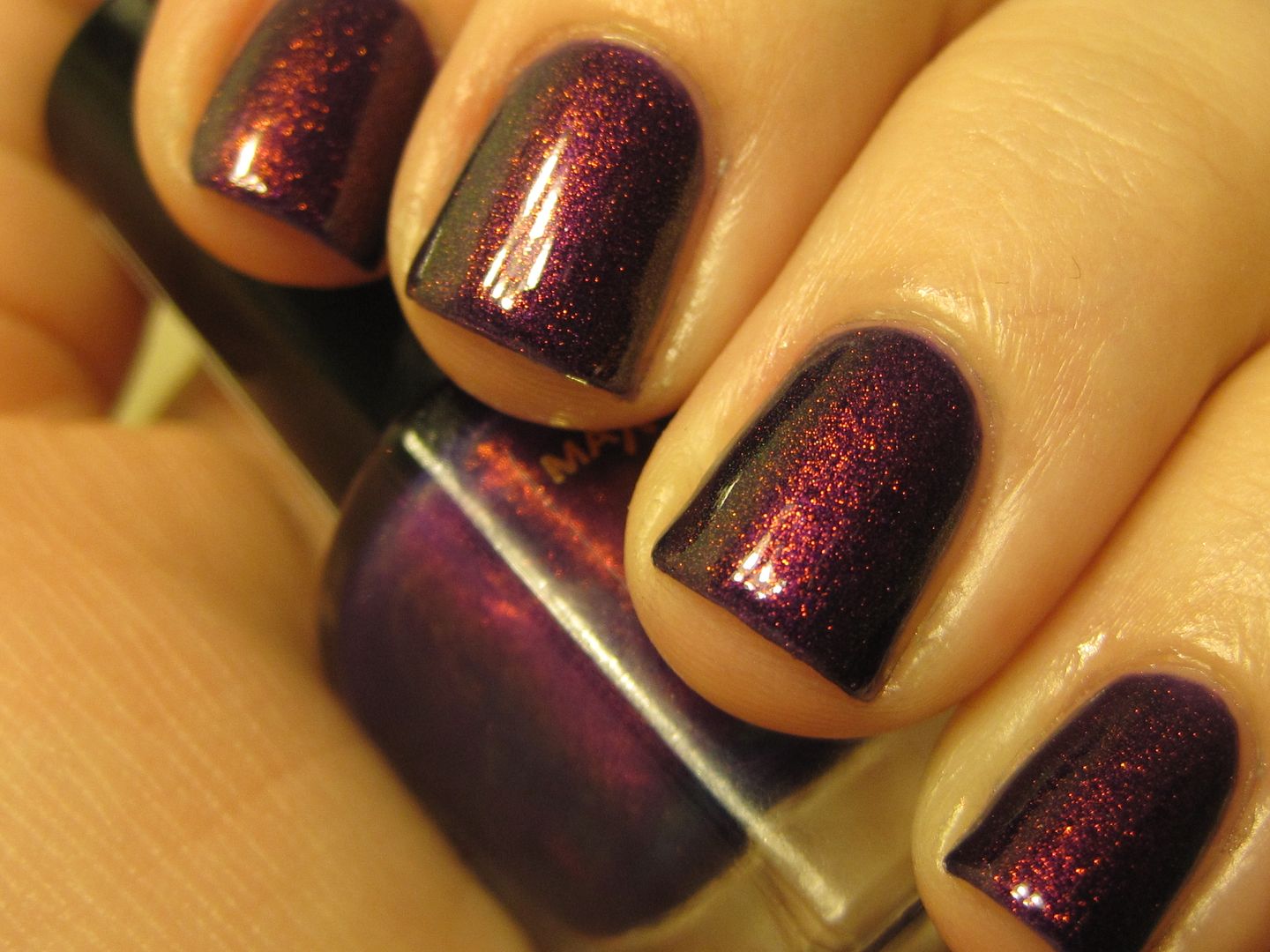 Yeah...I can never get enough pictures of this beauty. It pained me to take it off I loved it so much. Thanks for looking guys!