So I have decided to participate in a 31 day polish challenge after a friend suggested it. I have never done this before, but I hope that it will spur my creativity. Today's challenge was Red, so I chose to use a recent addition to my collection: Smitten Polish Fire and Blood. I am always particularly drawn to polishes like this with a red jelly base and holographic glitters. I now own several including this, Dollish Polish I Wanna Do Bad Things to You, and Pahlish Pianos Filled With Flames. They are all different and gorgeous in their own ways and I always enjoy the holo bits in the jelly. It makes the polishes really glowy.
Fire and Blood would be completely fine on its own at two coats, but I did choose to layer it over 1 coat of Essie Jelly Apple. I find laying down a coat of creme or jelly under glitter polishes helps me with application and clean-up, so I tend to do that even when glitter polishes don't necessarily need a base color (just a personal preference). The formula was great and the glitter applied smoothly and evenly. I did use a coat of Gelous and 1 coat of quick dry top coat on top to give it a glassy finish.
This is 2 coats of Smitten Polish Fire and Blood over 1 coat of Essie Jelly Apple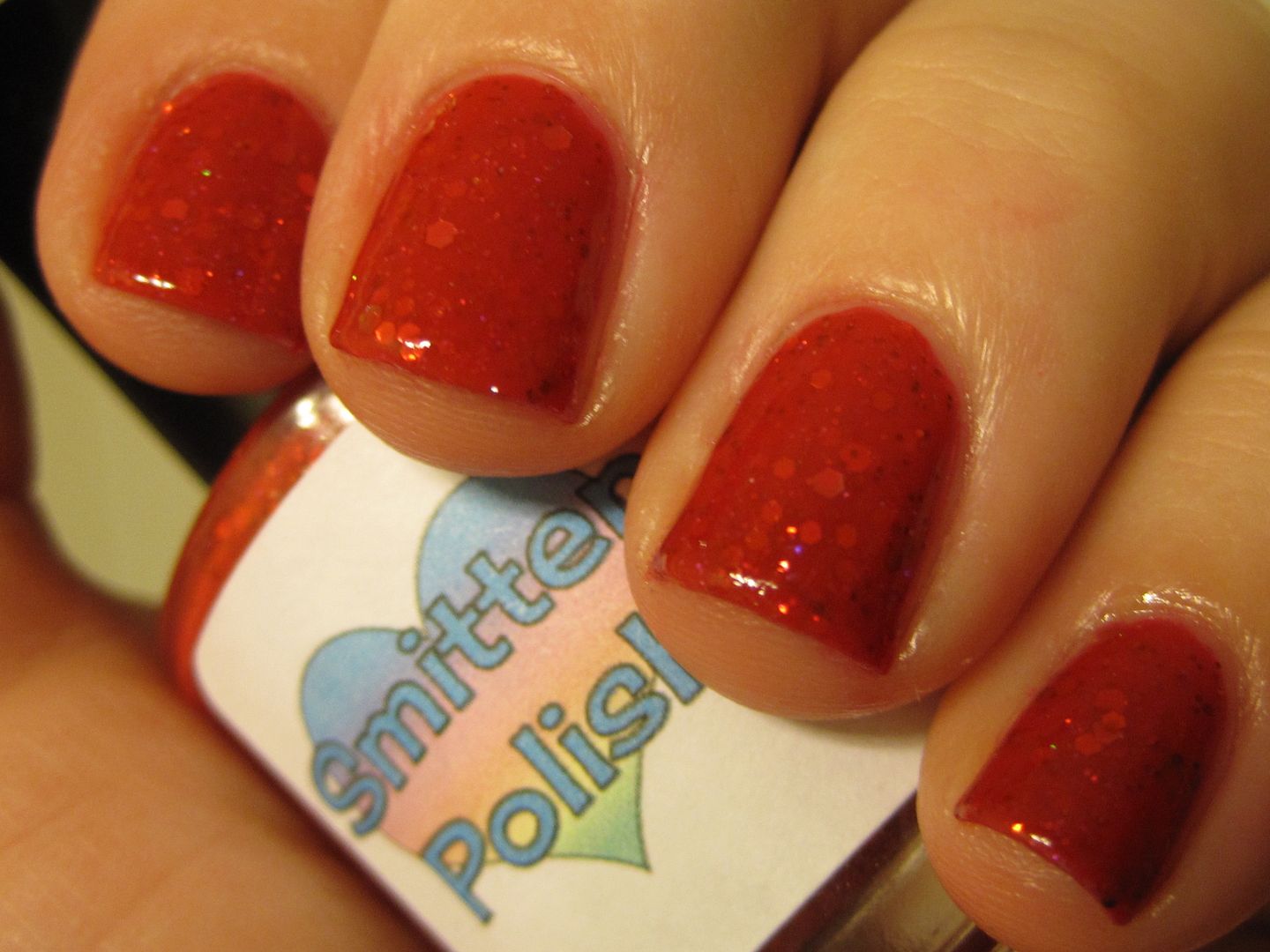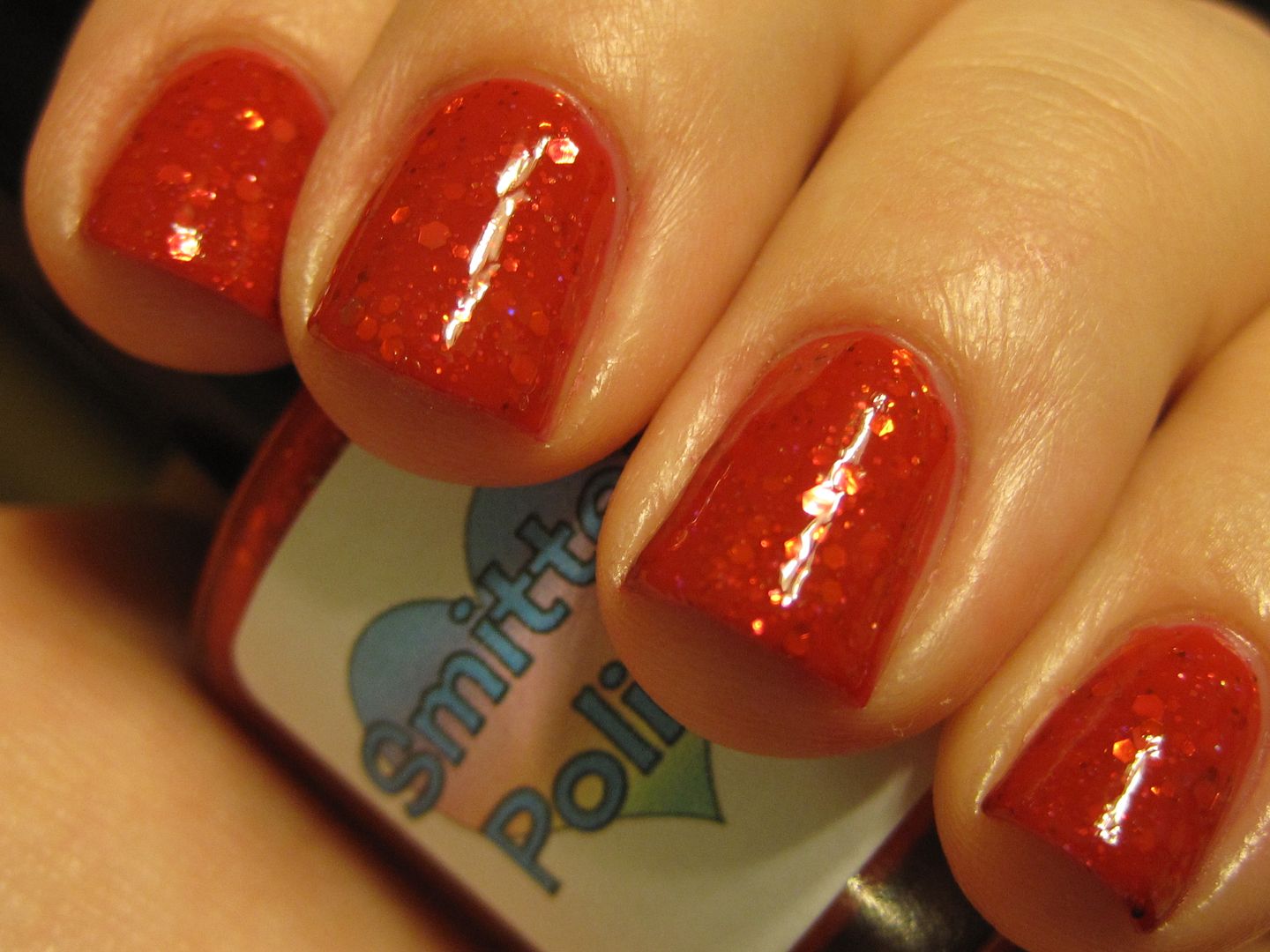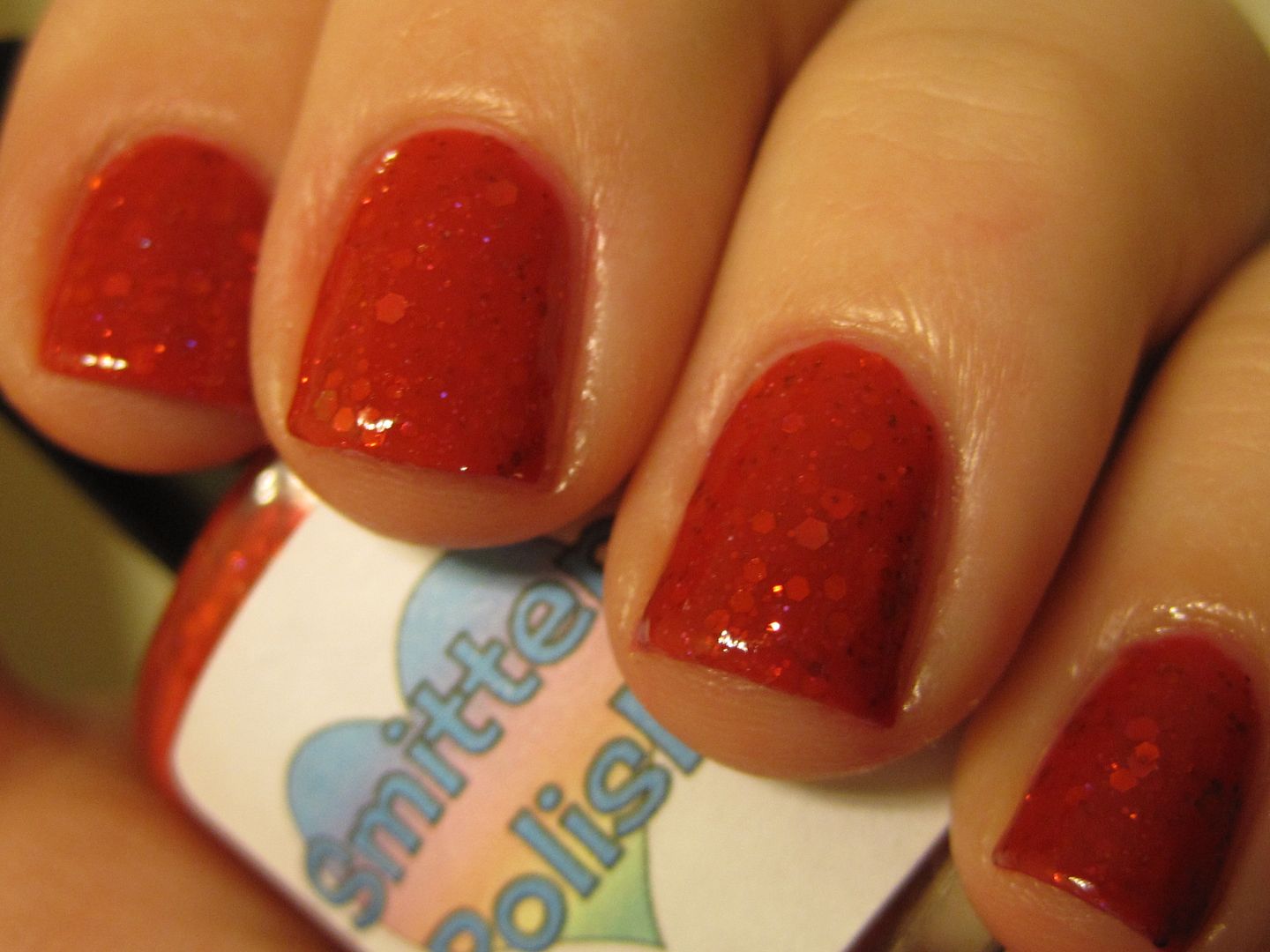 Smitten Polish is available at the creator Noelie's Etsy shope
here
. For information and updates on shop openings and her polishes, follow Noelie's Blog
here
. She has a lot of great polishes and I have a few more that I hope to wear soon!
Here is the 31 Day Challenge if anyone wants to follow along. Take a look at the amazing manis that Let Them Have Polish created following this
here
. I remember seeing all of her manis as she was posting and I was just blown away by them. A lot of the nail art will be unfamiliar territory for me, but I will give it my best shot!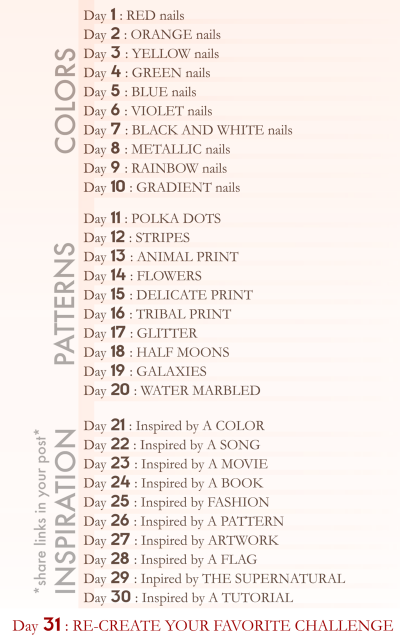 Have any of you done this or something similar before? I think it will be a blast!! Thanks for looking everyone!