I'm so excited to share my next few manis with you guys! I am not known for doing nail art as I have tended to shy away from it due to lack of skills/confidence with it. This challenge has forced me to try new things and I am REALLY enjoying them so much!
For my dotticure, I started off with a base of Orly Preamp and then used multicolored pastels for the dots. I was quite pleased with the results. I don't have a proper dotting tool yet, so I used the tip of a bobby pin for the dots.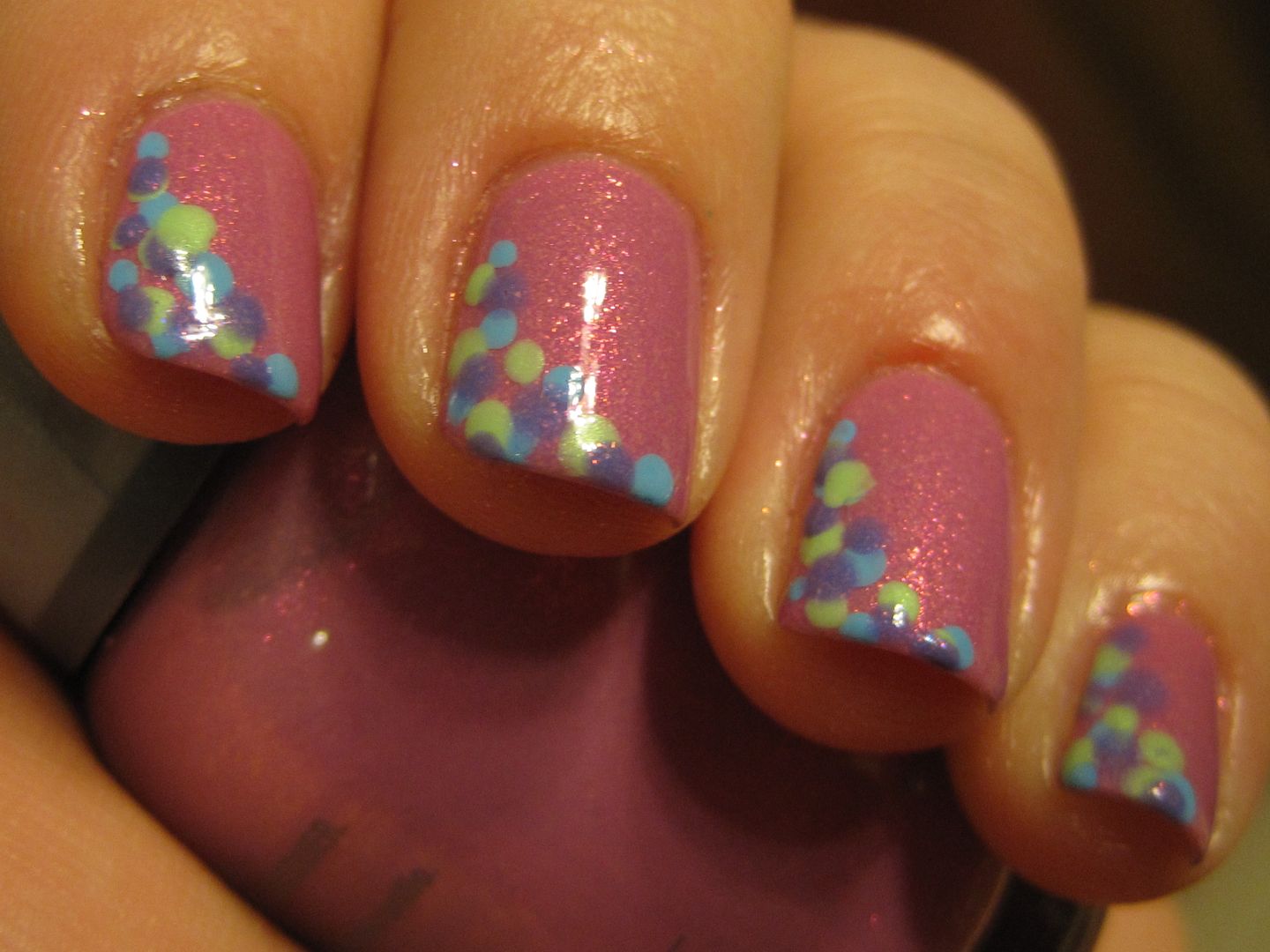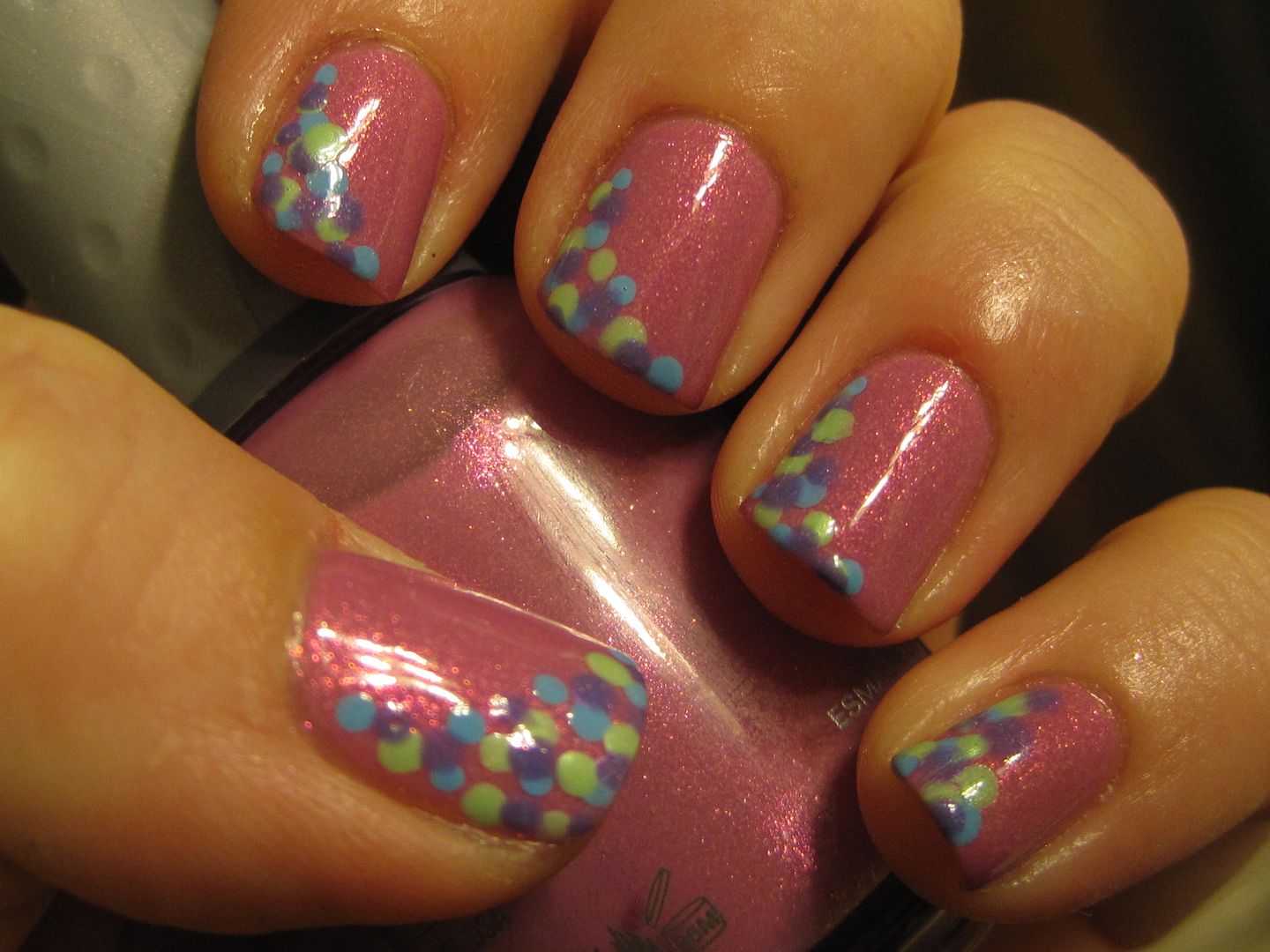 Here are all of the polishes that I used for the base and dots: Orly Preamp, Linda Johansen Key Lime and Bikini Bottom, Essence Oh My Glitter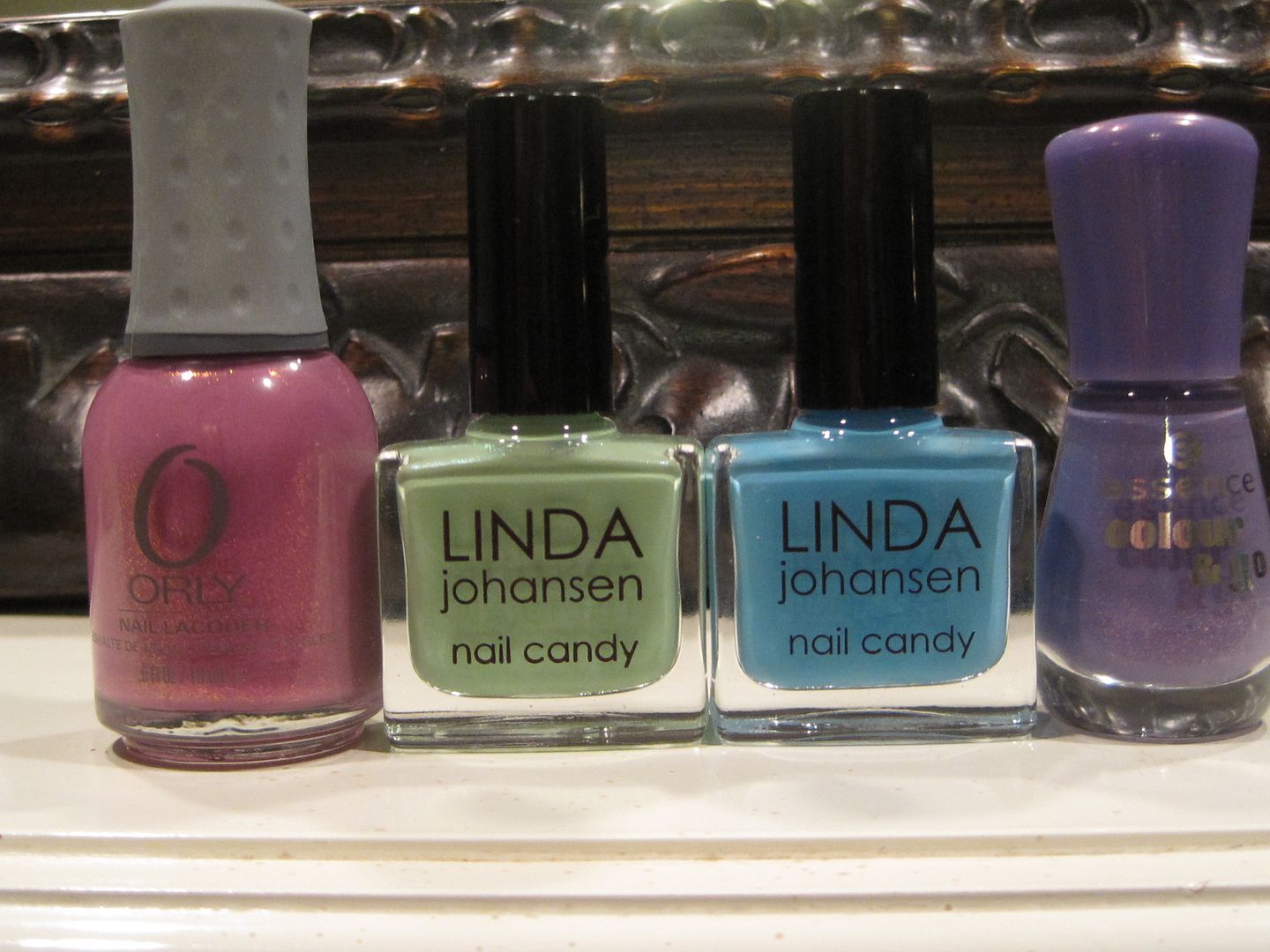 Here are some pictures of Orly Preamp on its own. It is from the fall Electronica collection that is out in stores now. It takes a special pink for me to purchase it...and trust me this one is very special. The shimmer is absolutely amazing!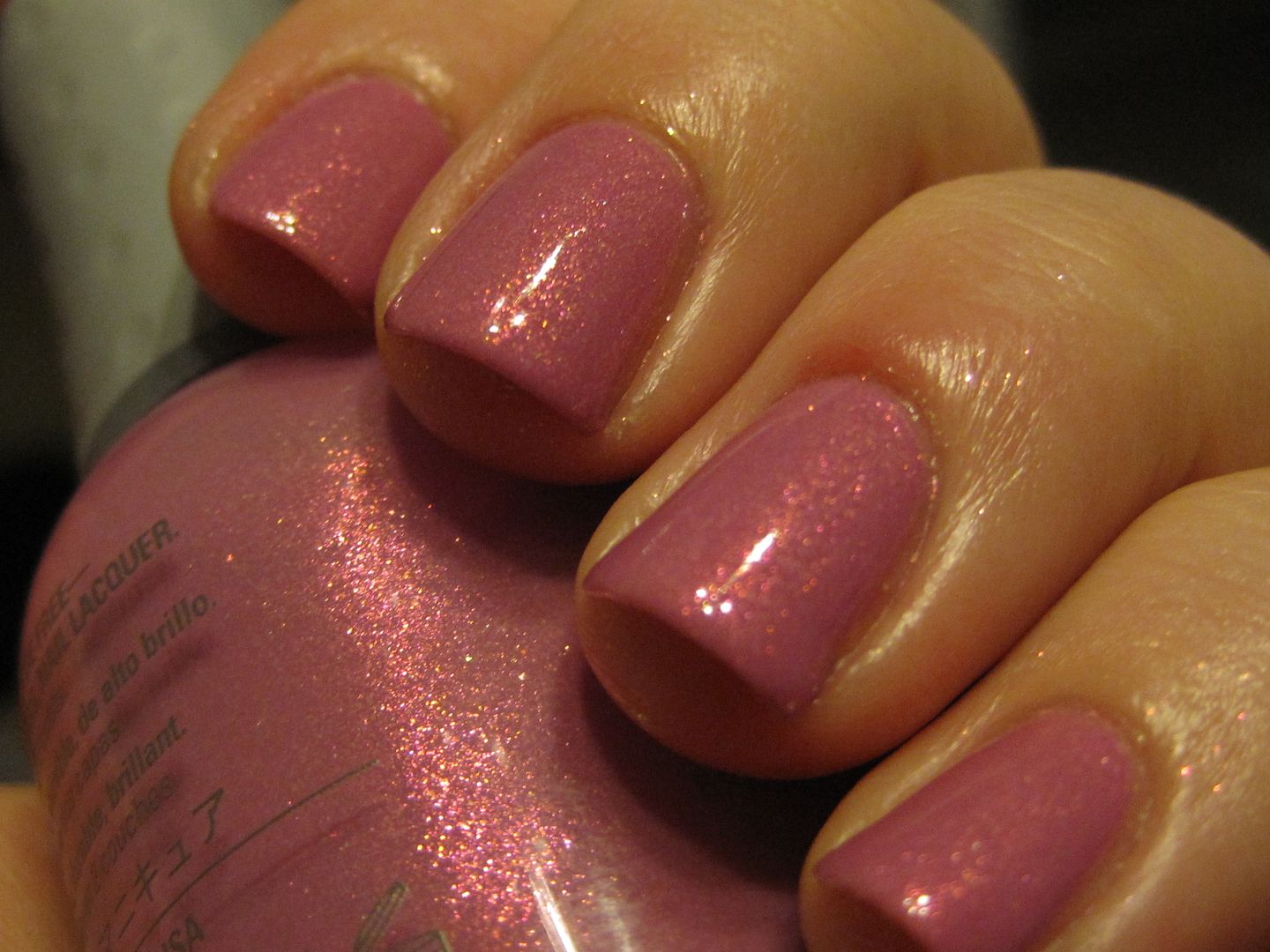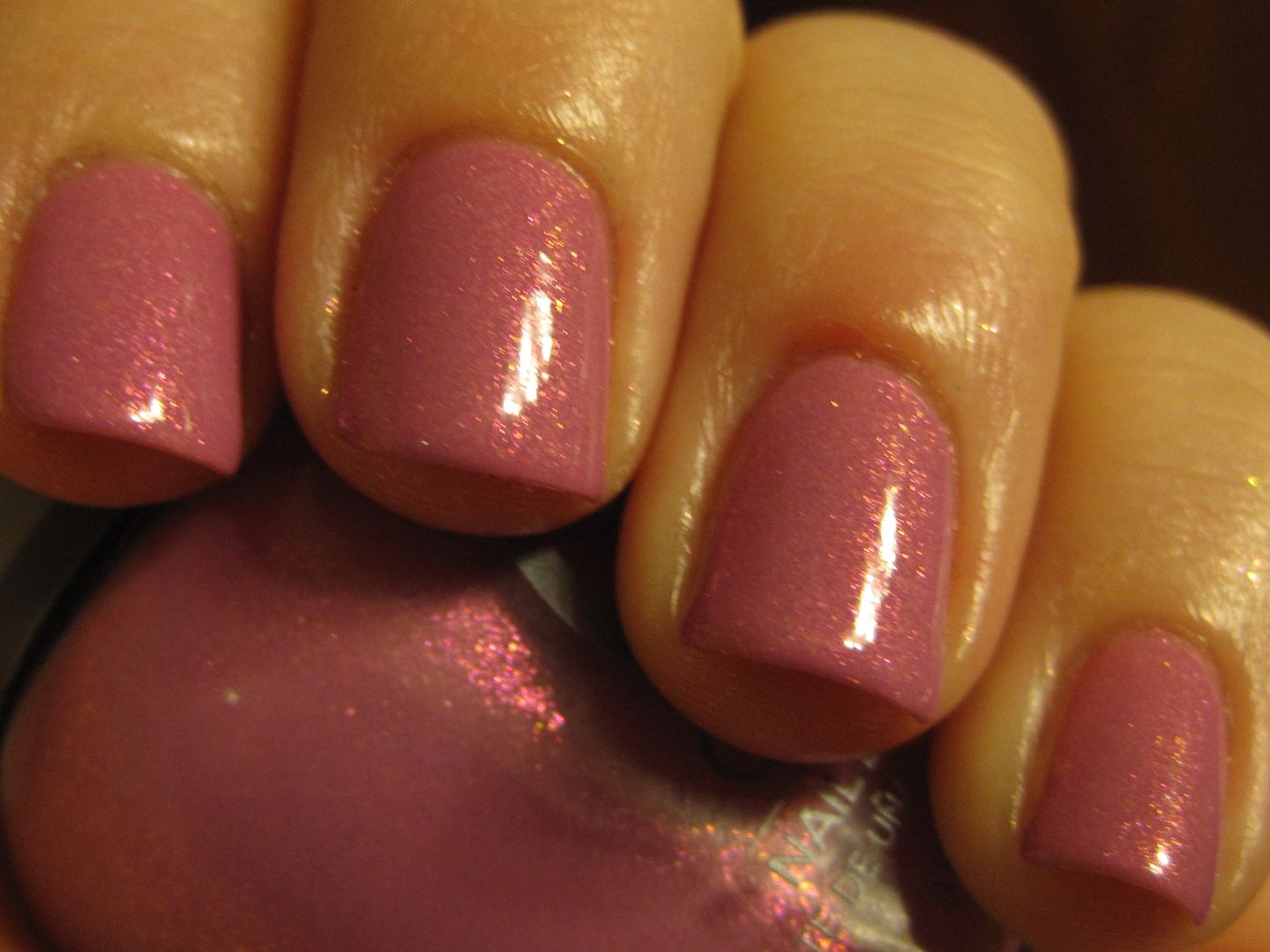 Thanks for looking!