So today I have for you my "stripes" mani. I will admit that I have been into nail polish for about a year and half and just last week I bought my first nail art stripers. I had no idea how easy they are to use and how many cool things you can do with them!
For this mani I used a base of Ozotic 503 (layered over black to bring out the multichrome) and then used the silver and black Stripe Rite polishes from Sally's for the stripes. I just love how it turned out! Something about it reminded me of a silk tie I saw once.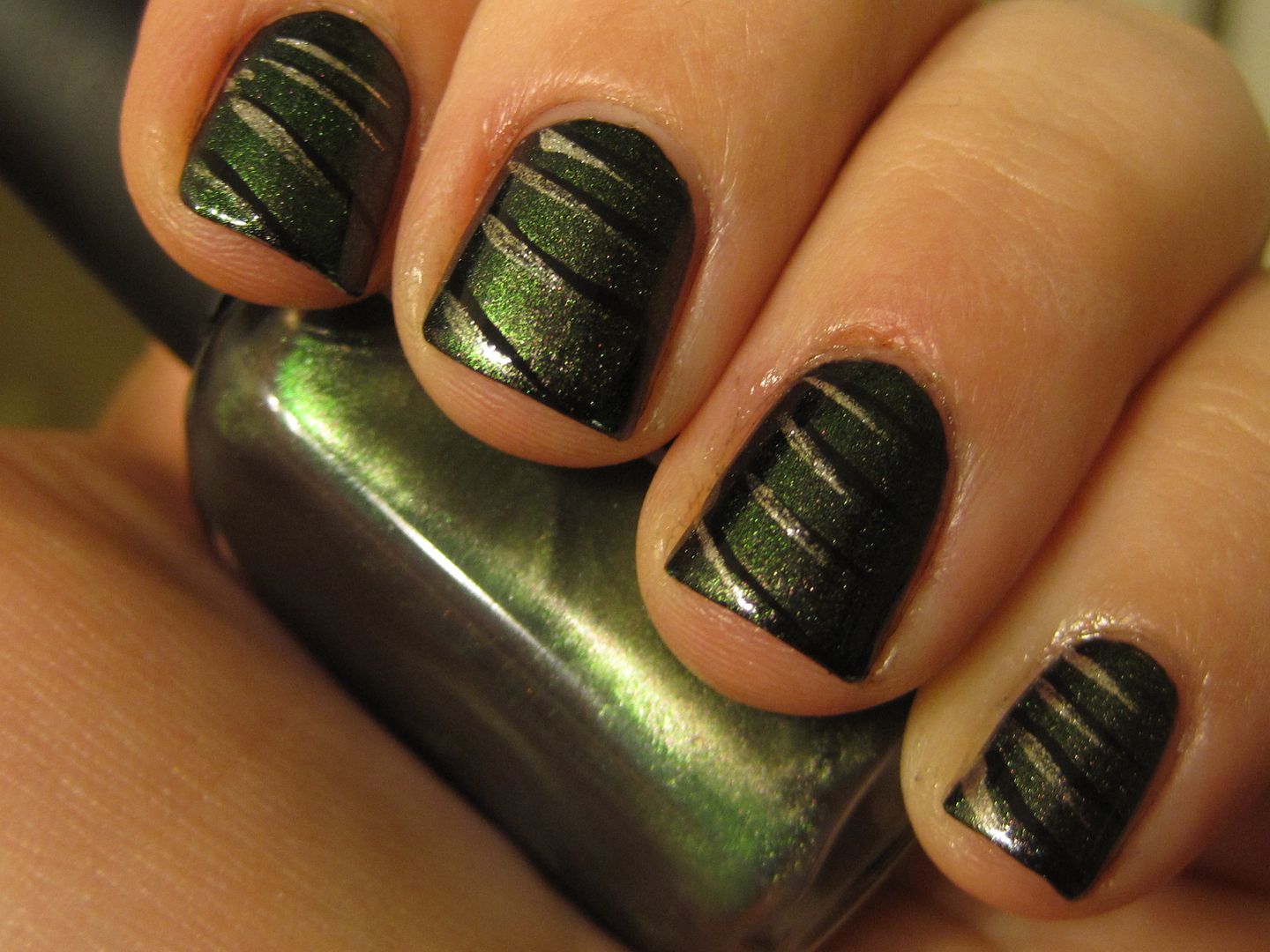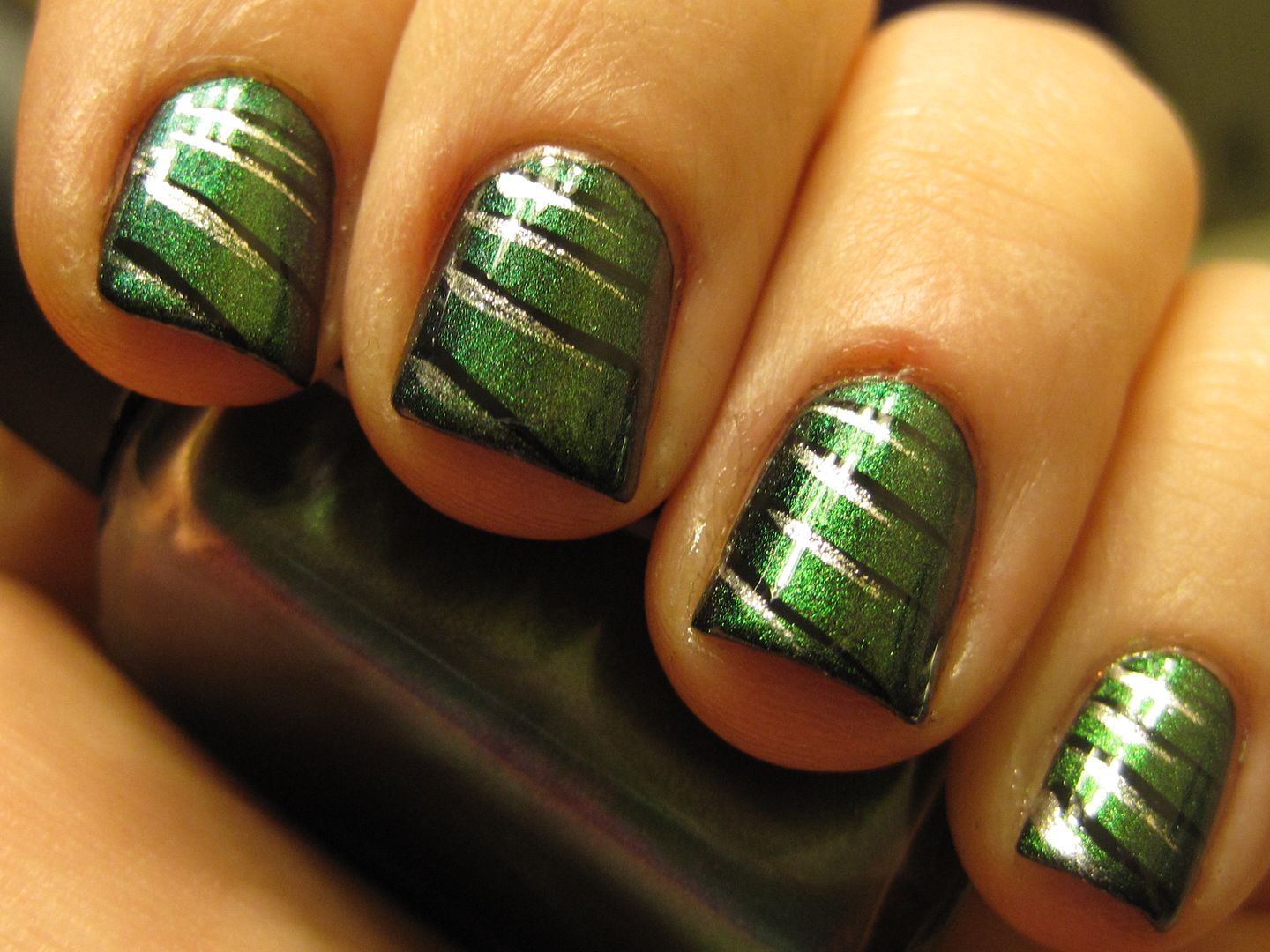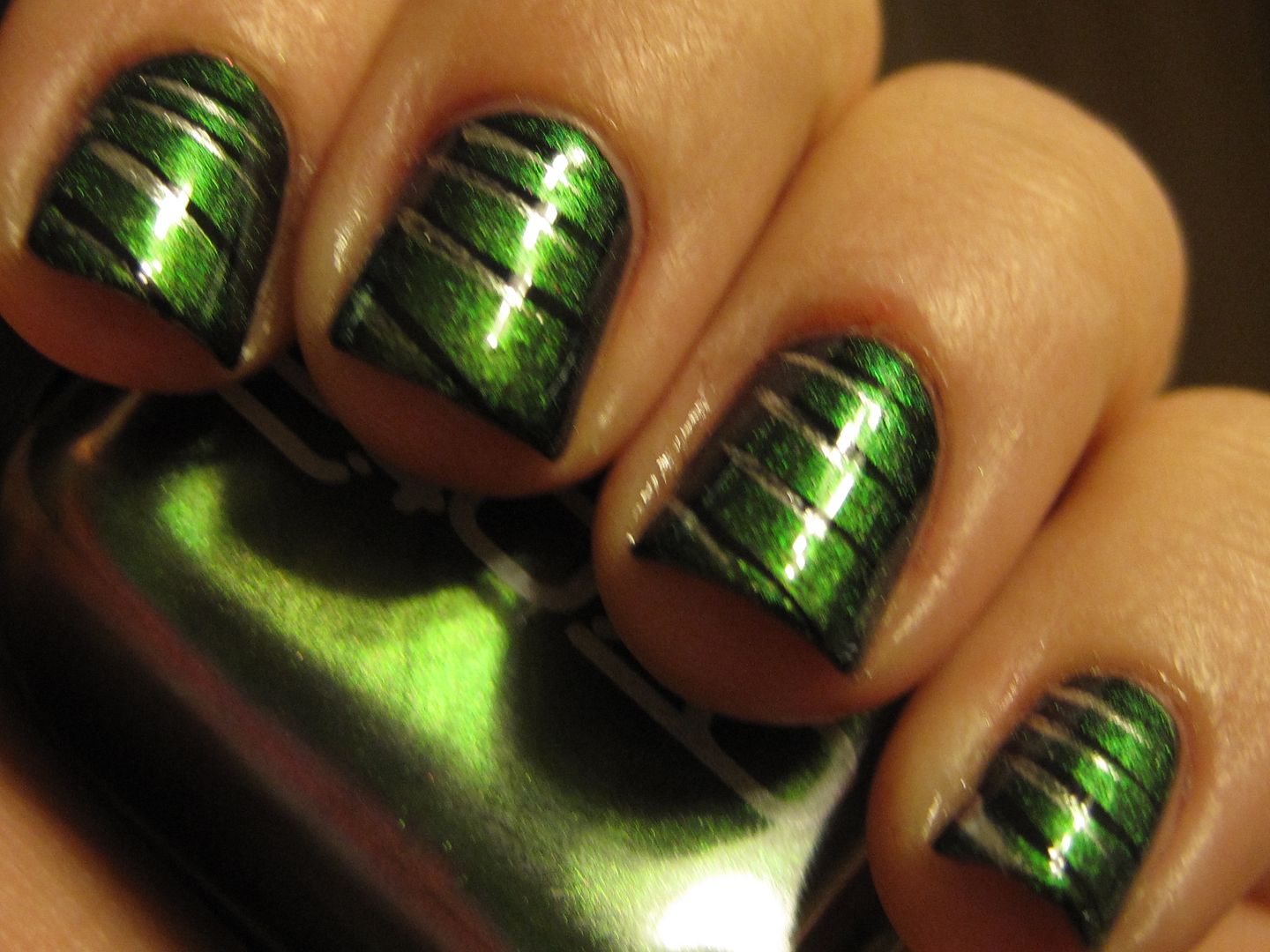 Here are the stripers I used. I found them to be really easy to control and the formula on the polishes wasn't too drippy (as I found with some others that I purchased this week...but I will discuss those in my next post.)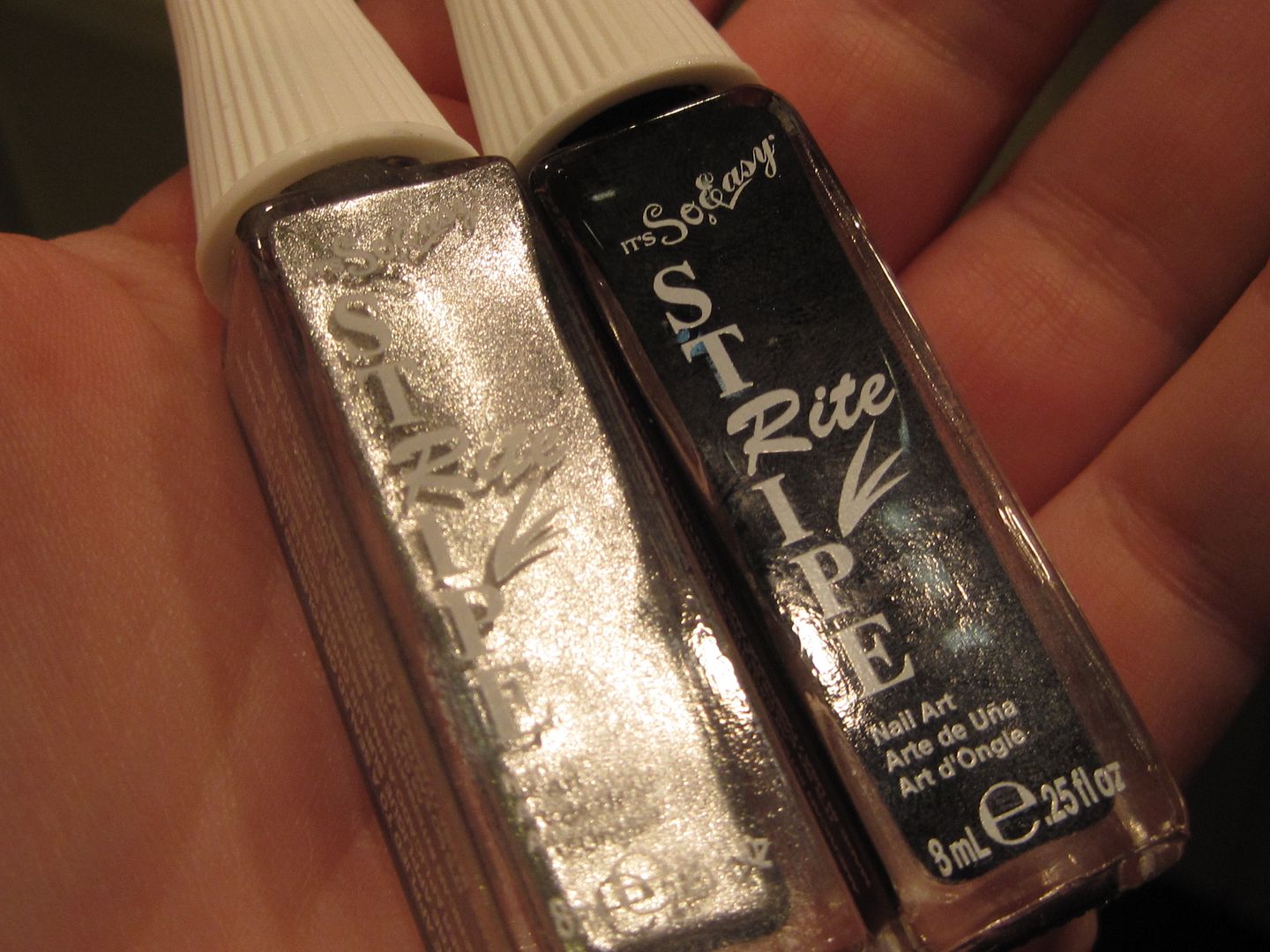 Here is Ozotic 503 on it's own. I was so happy to be able to purchase this from the recent Llarowe restock before it was discontinued. It is so lovely! This is 1 coat over black.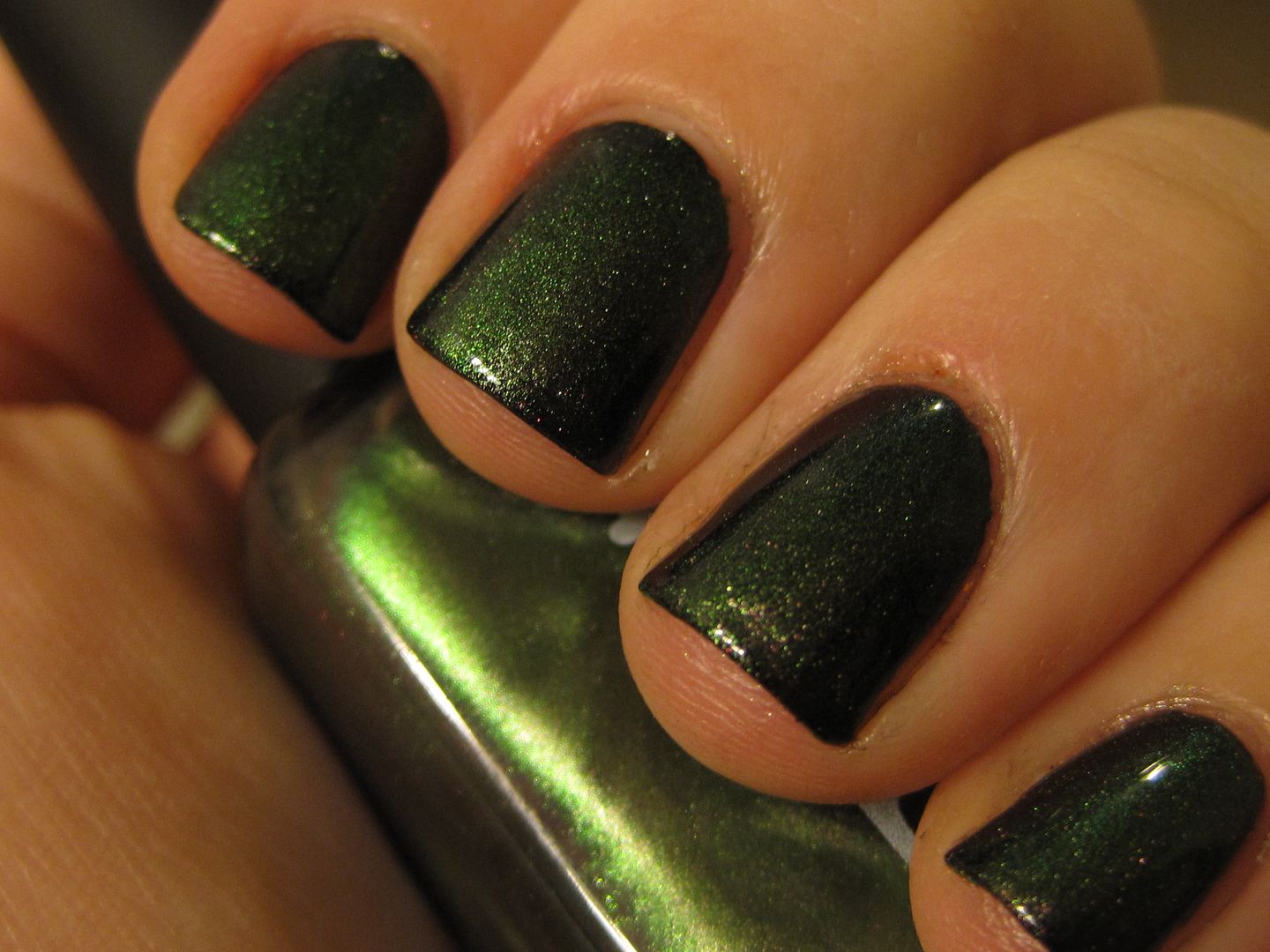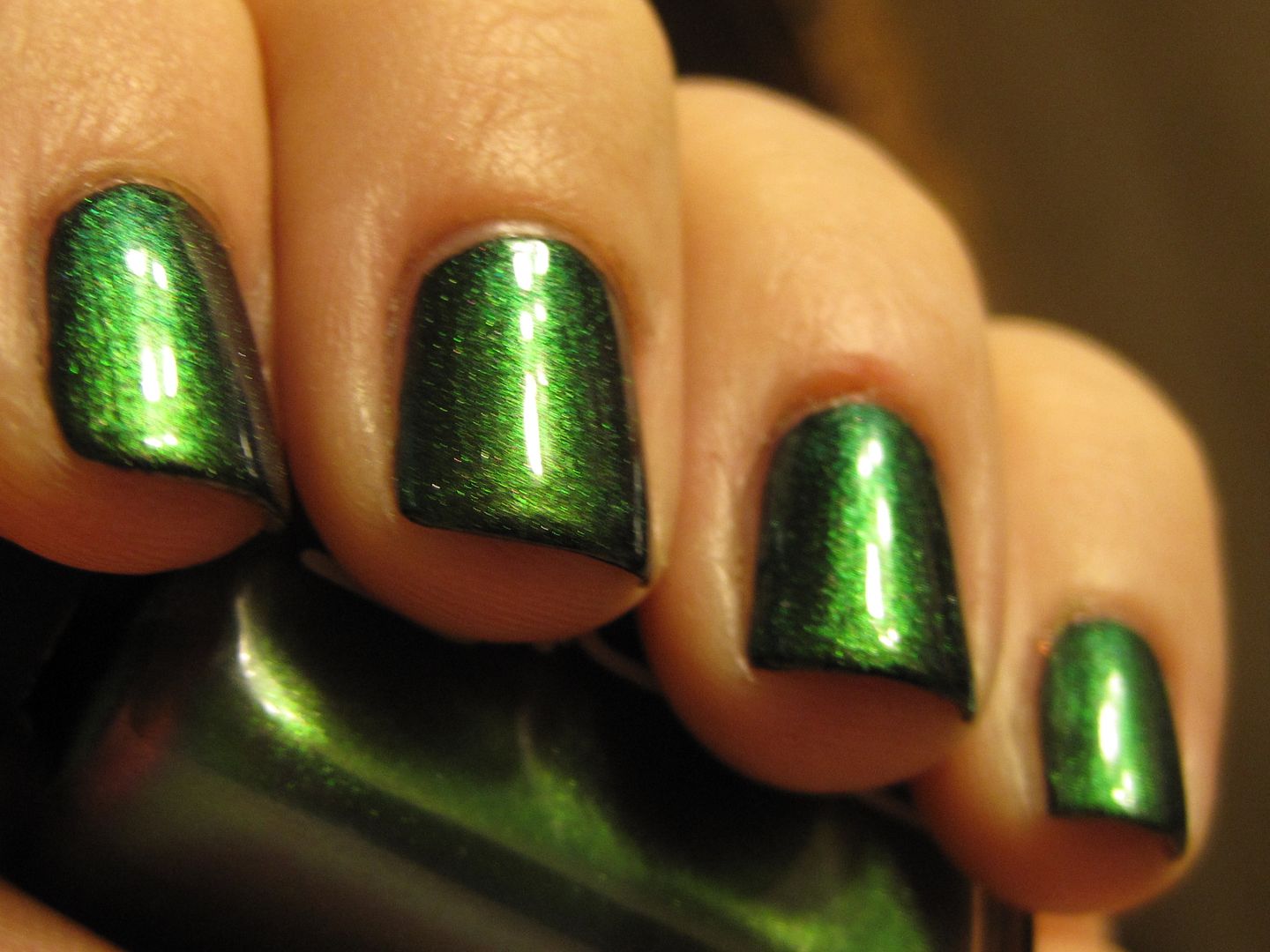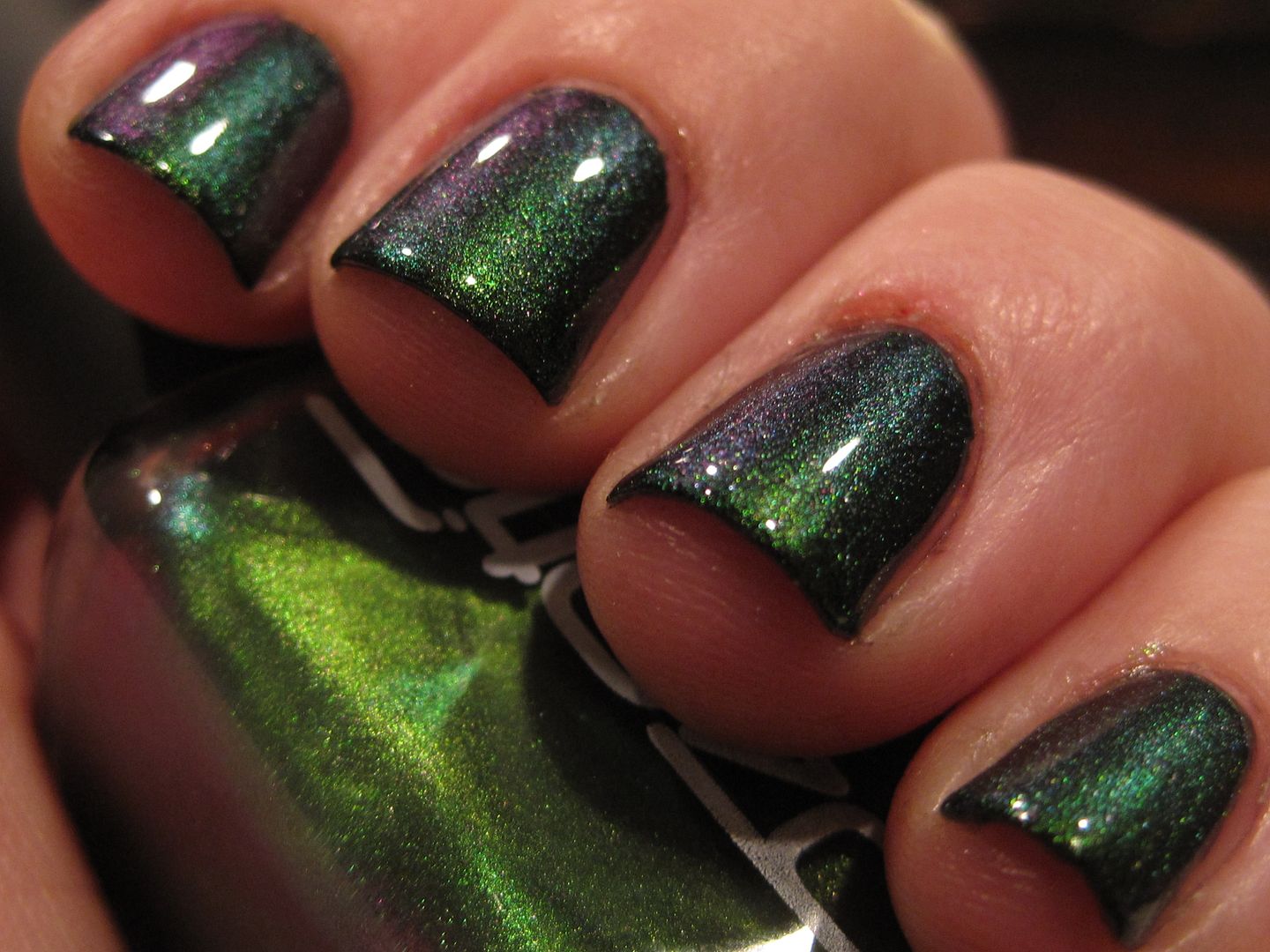 I hope you guys are enjoying my nail art adventures! There is much more to come and I am having a blast with it!