Hi everyone! I have another polish from
Smitten Polish's Love Actually Collection
called
The First Lobster
. I was hesitant at first about ordering a red holo (because I have so many) but this one is fantastic and unique among my red holos. It is a very orangey red so in some lights it looks very orange/coral and others more red. I've got some pictures in different lights so that you can see what I mean. The formula was excellent and very opaque. This was 2 coats of
The First Lobster
. There are no special base or topcoats needed for this polish as is necessary with some holos and that's always a good thing. It's also super holo, as you can see.
Here are some OTT light pics where it is leaning more orangey/corally red. On me this is how it appears most of the time. I think that it is one of those things that will vary based on your skintone as well.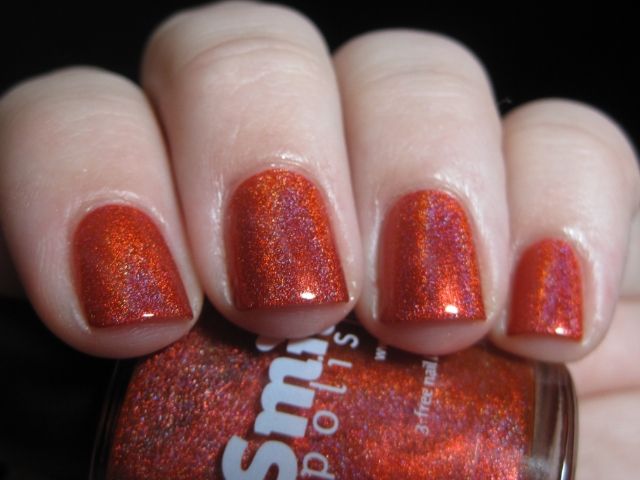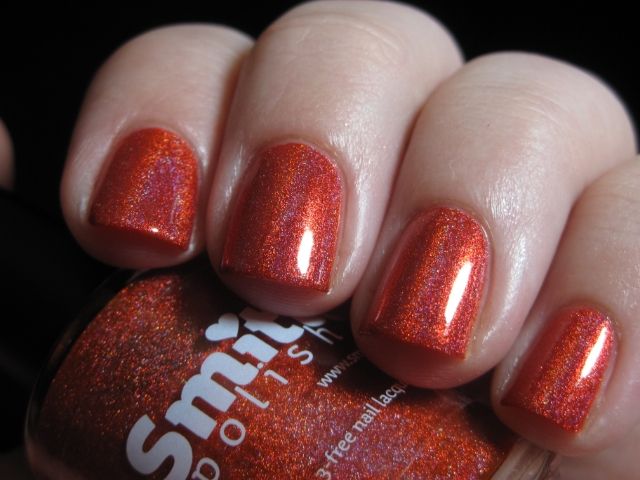 Here are some outdoor pics where it is leaning more red.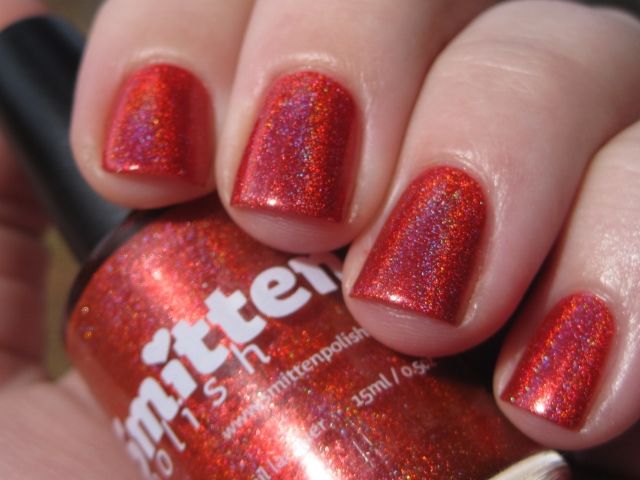 Smitten Polish
can be purchased from creator Noelie's
Etsy shop
as well as from
Femme Fatale Cosmetics
,
Edgy Polish
, and
Shoppe Eclecticco
. Be sure to follow Smitten Polish on Facebook for updates on restocks and new collections. Noelie announced on Facebook that the Love Actually Collection is due to restock next week sometime on Etsy, so be sure to check in for exact dates and times. Thanks for looking everyone!