Ugh...I know I have been complaining about hard to photograph shimmers lately, but this one takes the cake!
KBShimmer Maybe Navy
has a STUNNING purple shimmer that is very obvious in real life but refused to show up in my pictures. This polish is AMAZING! It is a navy blue base with purple/blue/gold shifting shimmer and holo bits throughout. For this mani I did 3 coats (it would have been ok at 2 though). Such a complex and lovely polish. It is part of KBShimmer's recently released winter collection.
Here is a blurry pic where the purple sort of showed up.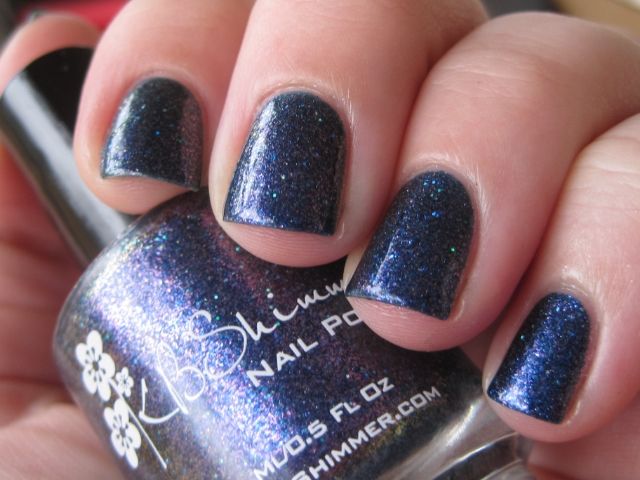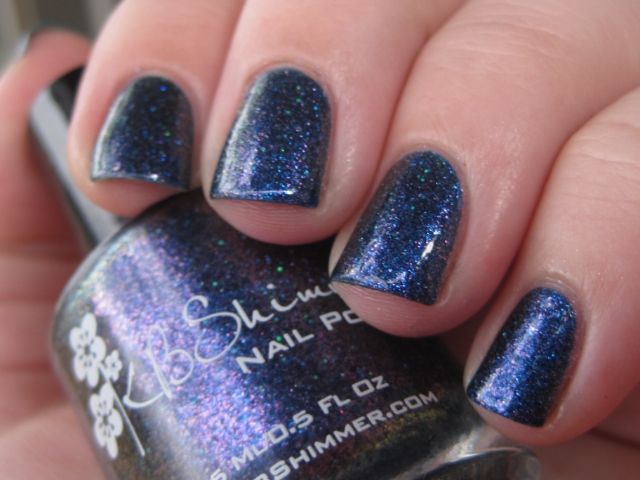 KBShimmer
polishes are available from their
website
as well as from
Harlow & Co.
(Canada). Their entire winter collection is really awesome, so be sure to check it out! Thanks for looking everyone!