Hi everyone! I finally got home so I could upload pictures of my Christmas mani. I decided to use two polishes from
Julie G's Holiday Texture
Collection
called
Ho Ho Ho
(red) and
Mistletoe
(green). I really could have worn them alone, but I layered them over a red and green creme base just to help eliminate glitter clean-up.
Ho Ho Ho
was ok, but the color was a little less vibrant and more pink than I cared for (I really wanted a Christmas red), but
Mistletoe
is absolutely fantastic! The green is so deep and rich and I like that the glitter is green (unlike in
Ho Ho Ho
where the glitter is silver). Both of them had a pretty decent dry time (I didn't use topcoat, I wore them textured). The formula was similar for both polishes. They spread easily and the glitter was very dense, so they build easily without the need for a base color. I then stamped with with
Bundle Monster H02
plate and
Konad Special White
so I would have some semblance of a white Christmas here in south Alabama. (Ha!)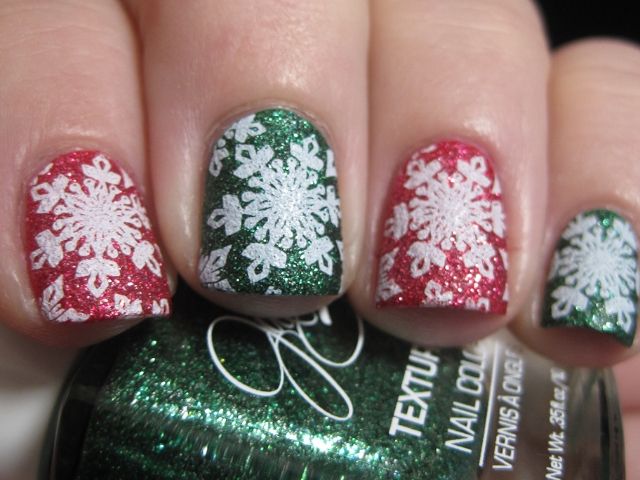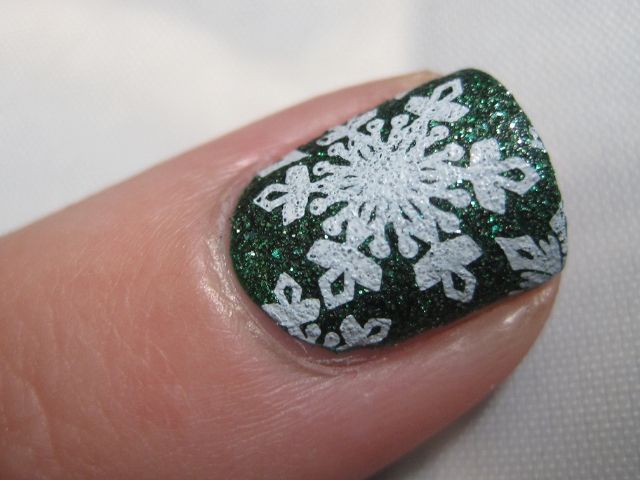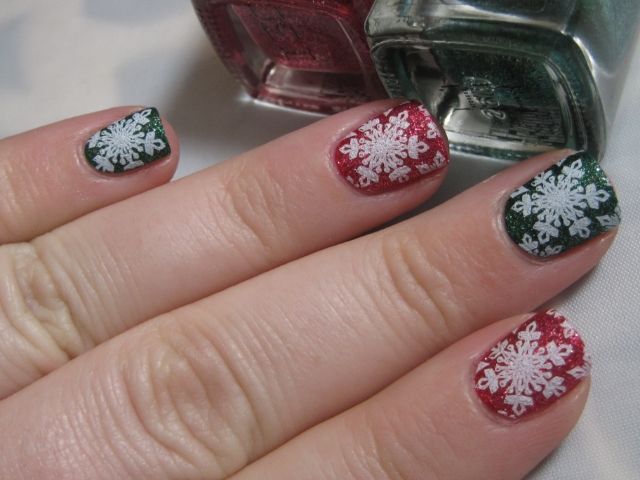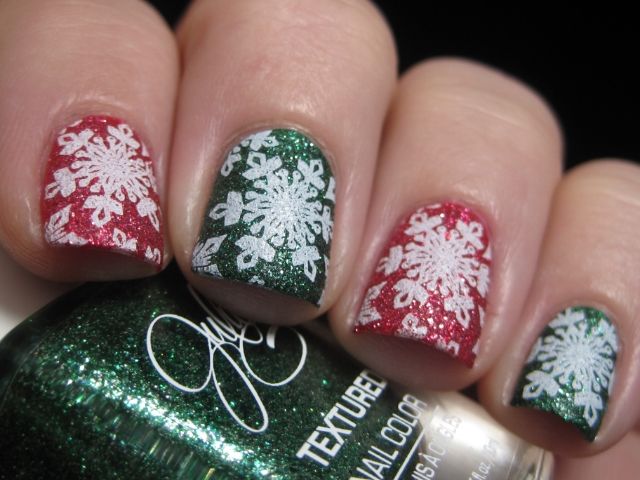 The Julie G Holiday Texture Collection is available at Rite Aid for a limited time during the holiday season (I saw a display still out at my local Rite Aid this week). For me, Mistletoe was a winner all around and a must by but I much prefer Zoya Chyna to Ho Ho Ho for a true red texture polish. Thanks for looking everyone!