Hi everyone! Here is a quick and dirty mani I did using
Enchanted Polish Yesterday
. I say quick and dirty because I literally slapped it over my previous
CrowsToes Hellhound
mani when I couldn't bother to do a fresh mani after work one night.
Yesterday
was the most recent edition to Enchanted Polish's Beatles themed
Imagine
collection. I was lucky to pick it up the first time it was stocked in their Big Cartel shop. It is a holographic multichrome that shifts from burgundy to purple to bronzy gold. It reminds me of a holographic version of Ozotic 521. Just beautiful (like all of the polishes from this collection).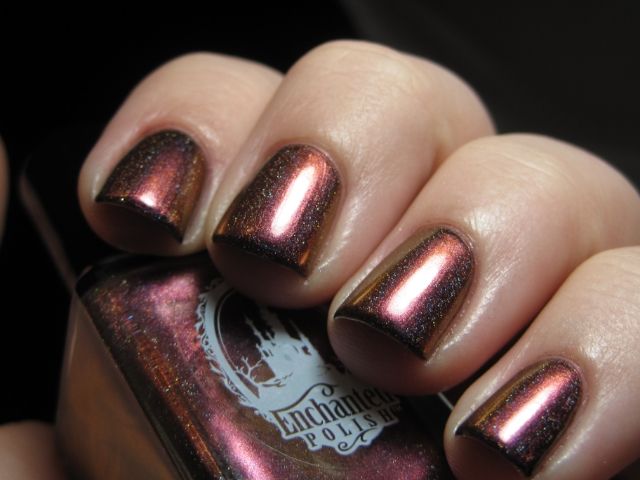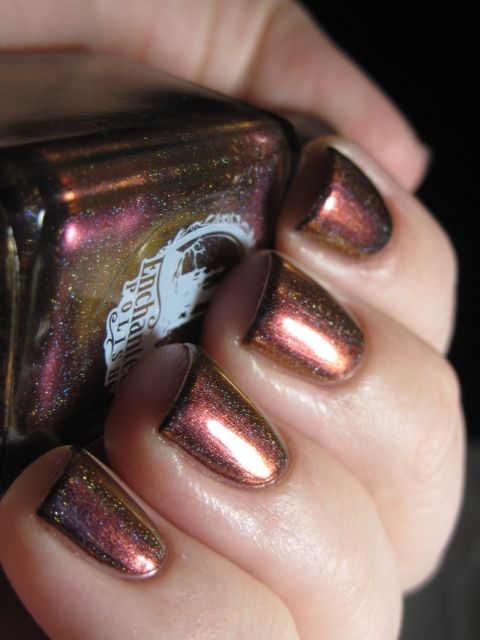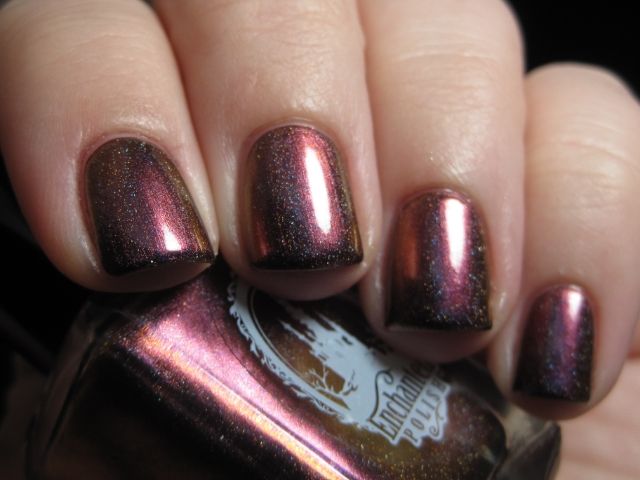 Enchanted Polish is available from their
Big Cartel shop
as well as from Harlow & Co. (Canada), Nail Polish Canada (Canada), Mei Mei's Signatures (Singapore), Norway Nails (Norway), and Femme Fatale Cosmetics (Australia)
. These polishes sell out really quickly, so be sure to check out restock times so you can snatch them up when you can! Thanks for looking everyone!