Hi everyone! Today I have a mani I've been planning since I bought this
Scofflaw
back on Black Friday. As soon as I saw the limited edition
Just Another Candy Cane Polish
(that Scofflaw only made available on Black Friday and in limited quantities at Llarowe), I knew I had to have it and that I would do metallic red stripes over it. I waited for my Mom's family Christmas celebration to do it.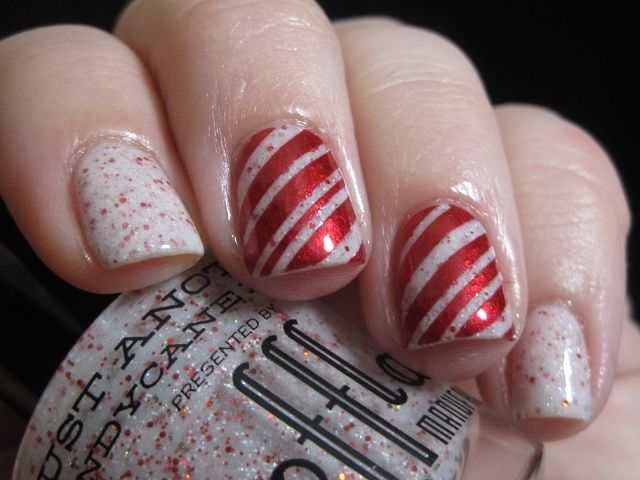 Scofflaw Just Another Candy Cane Polish
has a white jelly base with silver holographic glitter, red glitter, white glitter, and silver shimmering flecks throughout. I did 2 coats over OPI Don't Touch My Tutu for this mani, but it would have been fine without the base at 2-3 coats. The formula was excellent and I love the sparkle and shimmer going on. Here are two pics of it before I added the stripes.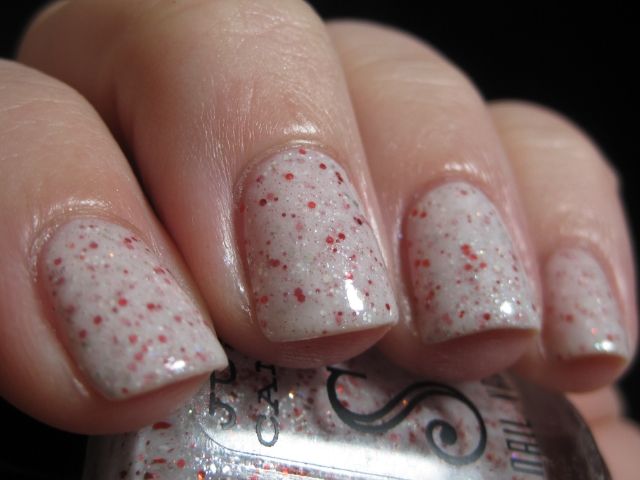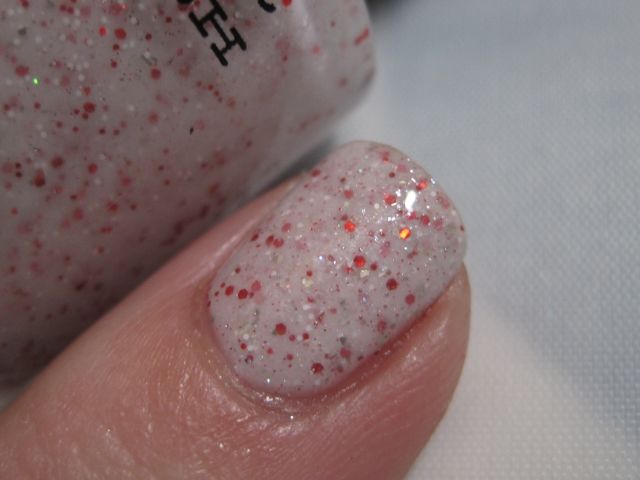 Next I taped off my nails using striping tape and painted on Butter London Knees Up for the stripes. I used two strips of tape in some places to make wider stripes.