I don't have pics of my Christmas mani with me, so I will have to post one from earlier in the week. As we do every year on
MakeupAlley
Nail Board, we post our top 20 polishes of all time (although now we have expanded to a top 20 commercial and a top 20 indie). It always makes me think about my favorites that I sometimes ignore in favor of new pretties, and this polish is one of them. It is always in my top 20 and probably always will be. It was THE polish that got me into polish and it holds a special place in my heart.
OPI DS Original
is a soft pinky purple linear holographic polish. It has a great formula that requires no special base or topcoat. I was so fortunate to acquire this polish after my buddy Jen found a stockpile of OPI Designer Series polishes at an off the beaten path beauty supply. Fortunately, I had that same sort of luck later that year with a bunch of other OPI DS polishes, so I got to pay it forward to a few more pals! I had lemmed this polish ever since I first saw it on
Chloe's Nails
and thought I would never actually see it in person. It now sells for ridiculous prices on eBay, so I treasure my bottle. I'm sure that it has been duped since then since holographic pigment has finally become readily available to indie makers, but this one will always be THE original holo lemming for me and my personal favorite.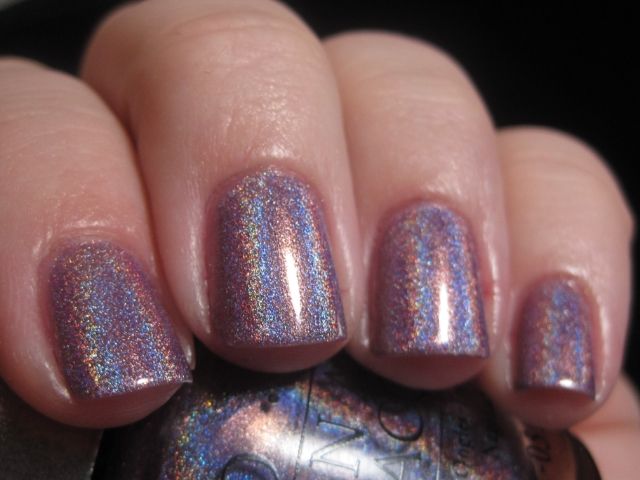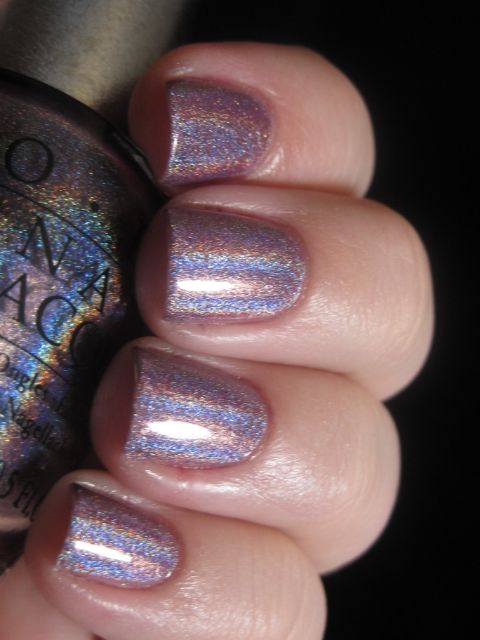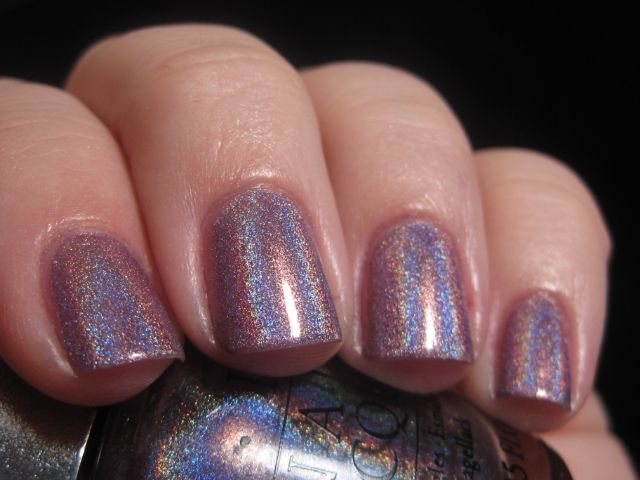 Do you have some polishes that will always hold a special place in your heart? I hope everyone is having a Merry Christmas and I will try to post my actual Christmas mani later! Thanks for looking