Hi everyone! Several months ago
Jade
added some new polishes to their holographic range and as soon as I saw
Mirage
I knew it had to be mine. I was finally able to snatch it up at Llarowe at her last restock (actually I think she had another restock this week...but the one before that). It was everything I had hoped it would be. It is a vibrant blue leaning green holo. I just love the color saturation it has. For this mani I used 2 coats of
Jade Mirage
.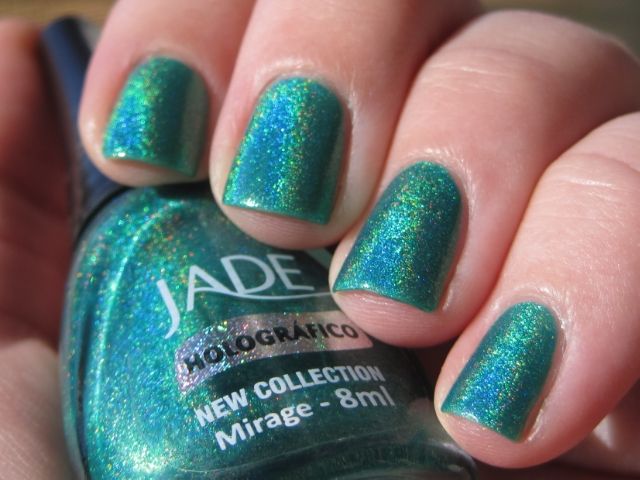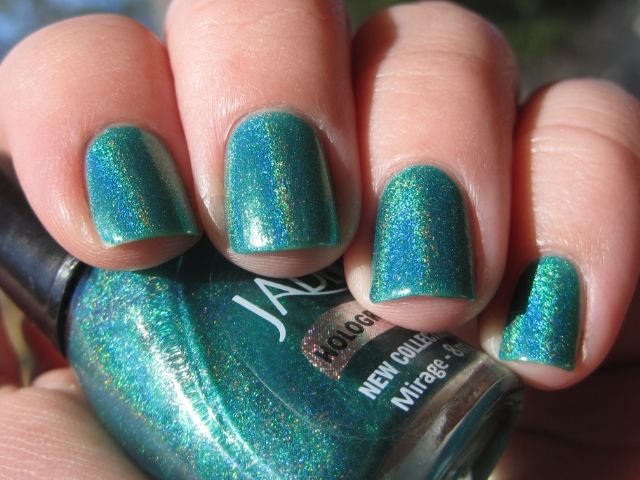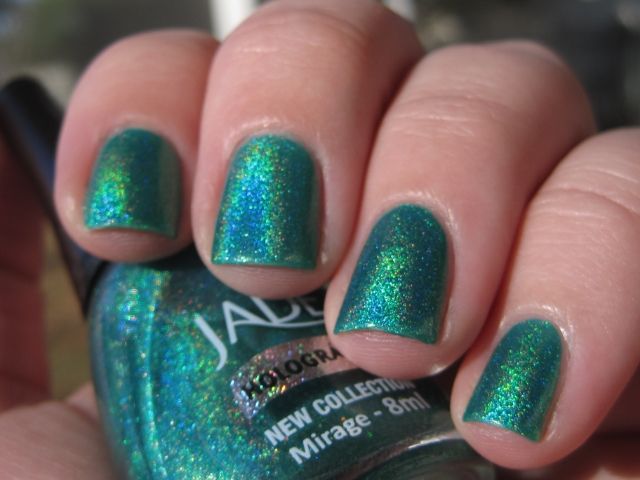 I immediately wondered how it compared to
Dance Legend Android
. It turns out that the color of
Android
is much less vibrant (probably even more than these pictures show) and it looks like it has a muted silvery cast when compared to
Mirage
. Both are still gorgeous, just different. I do believe I prefer the vibrancy of Oasis if I had to pick just one though.
Pointer and Ring: Dance Legend Android
Middle and Pinky: Jade Mirage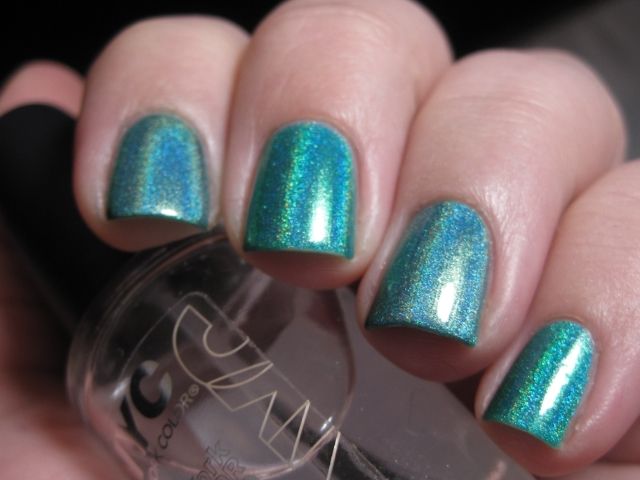 Jade holographic polishes are available from
Llarowe
and
Ninja Polish
. I really love all of my Jades so I would highly recommend them to holo lovers. Thanks for looking everyone!