Hi everyone! Here is another bit of Christmas themed nail art that is probably not in the most traditional of colors. I think this actually looks like fancy gift wrap (hey, I would buy it!). I started off with a base of
I Love Nail Polish Indie Go
. This is a deep blue holographic polish with a strong blue/purple shimmer throughout. It made this polish very interesting both in the sun and in the shade and also very unique in my holo collection. I sucked at capturing the shifty shimmer (what's new?) but it is very strong in person. The formula is great and is completely opaque in 2 coats. The holo effect is very nice as well. I then stamped with an ornament design from the
Bundle Monster H03
plate using
China Glaze 2NITE
.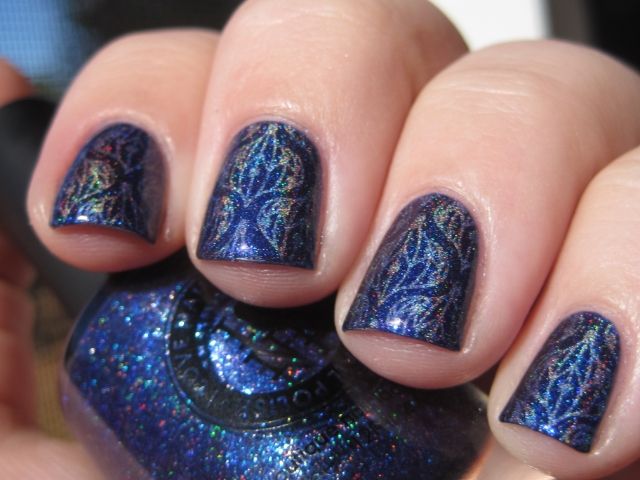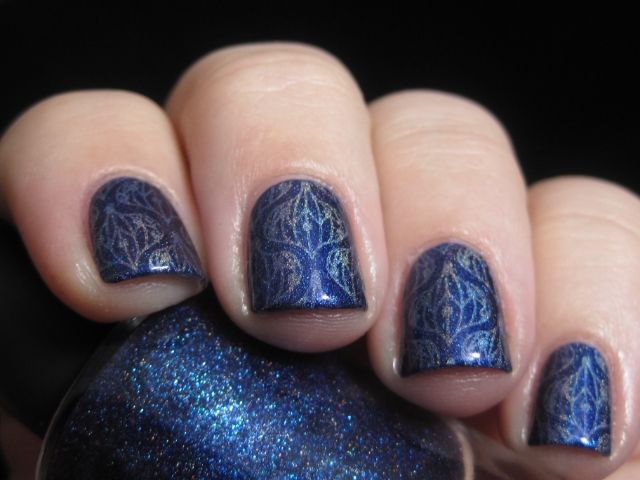 Here is
Indie Go
on its own. The holo effect is stronger than it appears here (I think the shimmer obscures it from photographing as well) but it isn't among the strongest holos in my collection.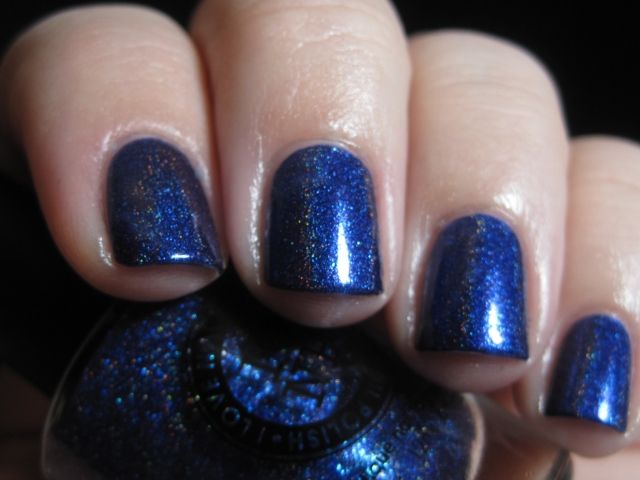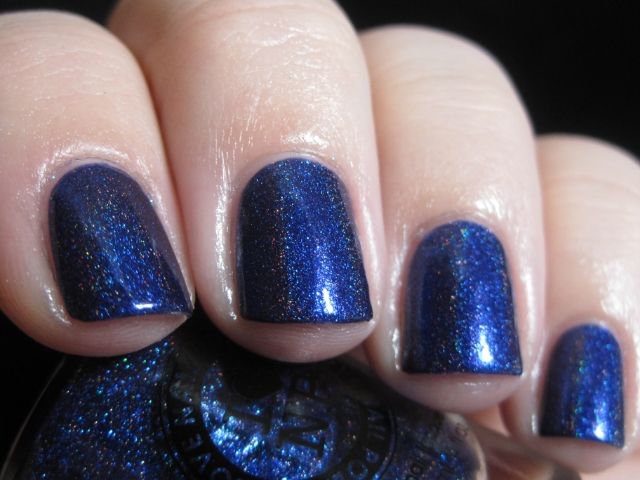 This picture probably shows the blue shimmer the best...but still not great.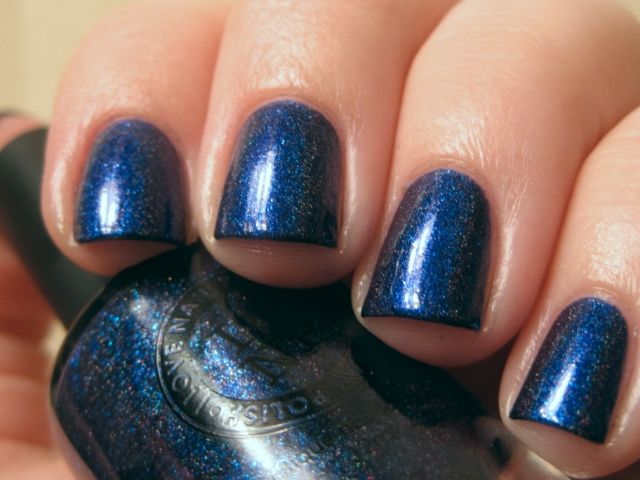 I Love Nail Polish
is sold on their
website
. I have had nothing but good experiences with them so far. They have a pre-order system that is the best I've encountered for new releases and the packaging and quality is on point. I got another ILNP order in the mail today with two pretties from their holiday collection that I can't wait to share with you! Thanks for looking everyone!