Hi everyone! Today I have some festive glittery nails to share with you featuring Darling Diva Polish and piCture pOlish. The idea behind this mani to utilize circle glitters to look like ornaments on a Christmas tree. So in the end...it's sort of like nail art without actually doing art.
Darling Diva Polish Holiday is part of the Madonna collection that was released earlier this year, but it is perfect for Christmas. It is a clear based glitter topper consists of all various colors and sizes of circle glitters (including some very blingy holo ones). I used piCture pOlish Kryptonite for the base of my mani (I used 1 dabbed coat of Holiday on top). The circle glitters came out very easily and spread pretty well. I did a little "dab and place" to get a few where I wanted them, but all in all it was very easy to use for a glitterbomb. I have been avoiding glitterbombs this season for some reason (just one of my phases) but this mani really got me in the glitter mood because it is so fun and eye-catching.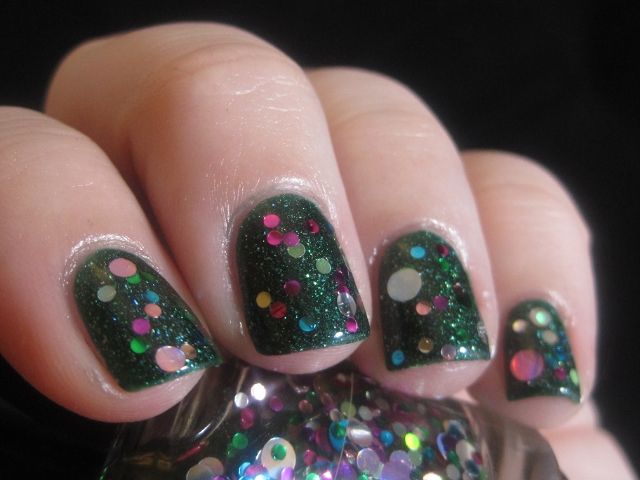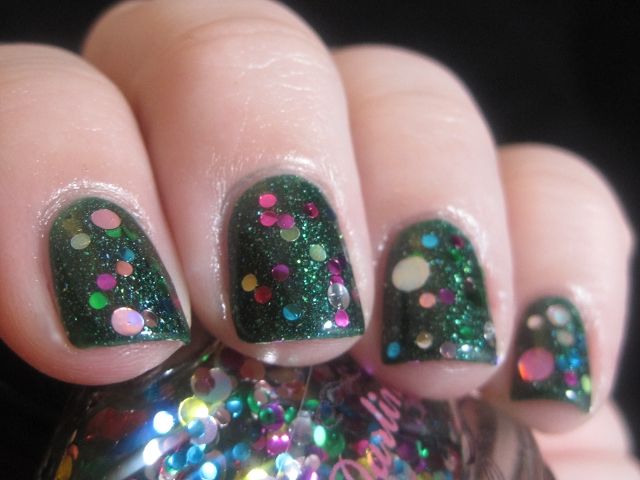 Here is
piCture pOlish Kryptonite
on its own. It is one of those scattered holo jellies that piCture pOlish does so well (and my favorite of them all!). This is 2 effortless coats.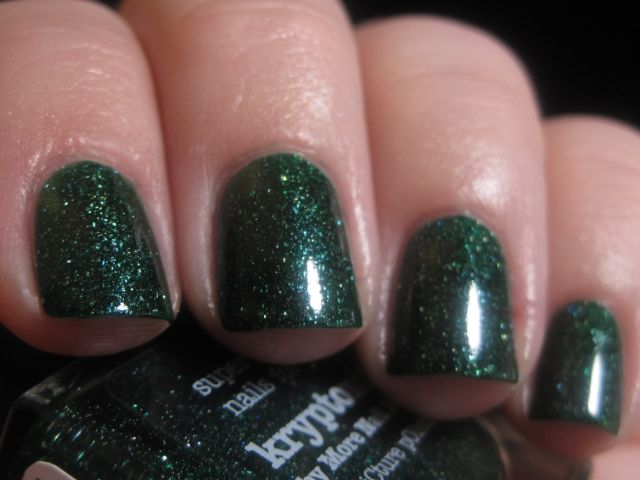 Darling Diva Polish
is available from creator Carrie's
Big Cartel Shop
as well as from
Llarowe
. Follow Darling Diva Polish on Facebook for updates on new collections and restock news.
piCture pOlish
products are available from their
website
based out of Australia. They do ship internationally and details about their shipping policies are available on their
shipping page
.
piCture pOlish
also has international stockists located all over the world. I have personally ordered from
Llarowe
,
Overall Beauty
, and
Harlow & Co
., but a complete list of stockists is located on
piCture pOlish's
network page
. Also, be sure to check out their
Everyday Deals
section to score awesome deals on polishes!