Hi everyone! Finally trying to get back into the blogging groove after the Thanksgiving/Iron Bowl extravaganza from last week. I've got two polishes from
CrowsToes Better Late Than Never Fall 2013
Collection
to share with you today. Lauri's polishes never disappoint, so lets get on with some pictures!
Hellhound
is described as a berry to orange to gold glassfleck in a burgundy base. There are also a few surprise holo sparkles that only show up in bright sunlight. I chose to layer it over OPI Royal Rajah Ruby for my mani. The formula is excellent with even coverage and flows smoothly over the nail. I think it is best layered, but you could build it up on its own if you prefer to.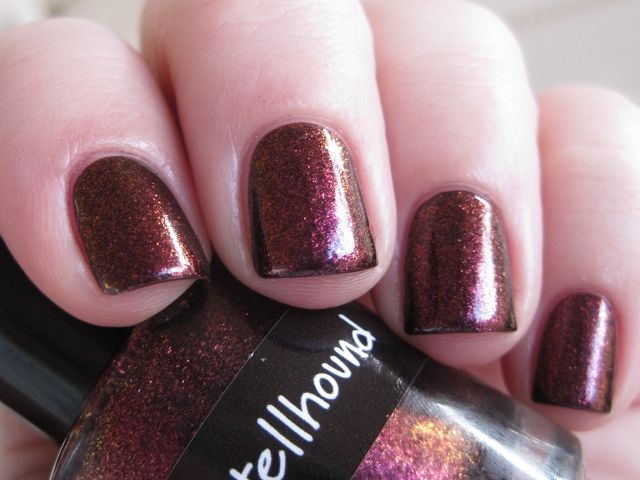 Black Widow
is a black holographic polish with black and red microglitter sprinkled throughout. The glitter is a little shy and you mainly see it as sparks of red throughout the polish. The formula builds nicely and is opaque in 2 coats. There is no special basecoat needed for this one and topcoat does not dull the holo effect. Very pretty and a unique twist on a typical black holo. Lauri just so happened to send me an extra bottle of
Black Widow
, so I will hold a giveaway for that soon!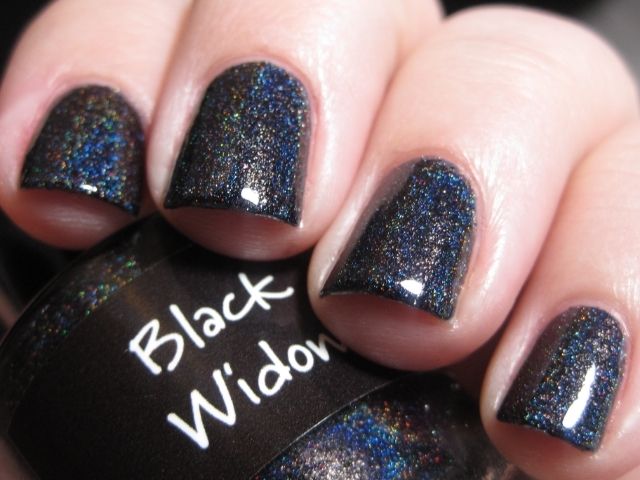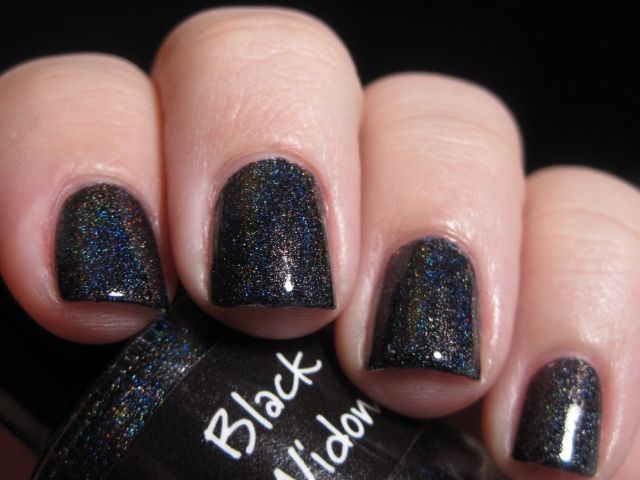 *Products sent to me for my honest review*