Hi everyone! I recently commissioned a custom Shimmer Polish to match my high school's colors: purple and gold. I named it Spirit...and I think it is fantastic! It is a mixture fine purple, gold, and gold holographic glitters. So if you have a color combo in mind that you would like to see in a glitter polish, then Shimmer Polish has got you covered! I could not be more pleased with my custom. I did 1 coat over Verity Deep Violet for my mani. Here are lots of pictures of my custom.
I also have Shimmer Kim for you today. This polish is a mixture of purple, blue and silver holographic glitters. Another lovely polish with an excellent formula. This is 1 coat over China Glaze Ride the Waves.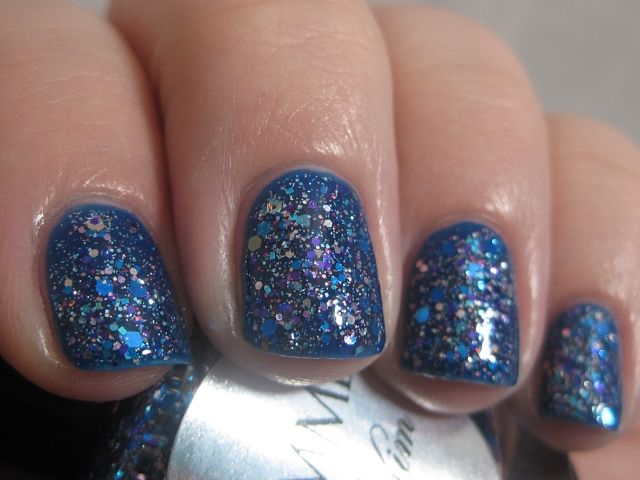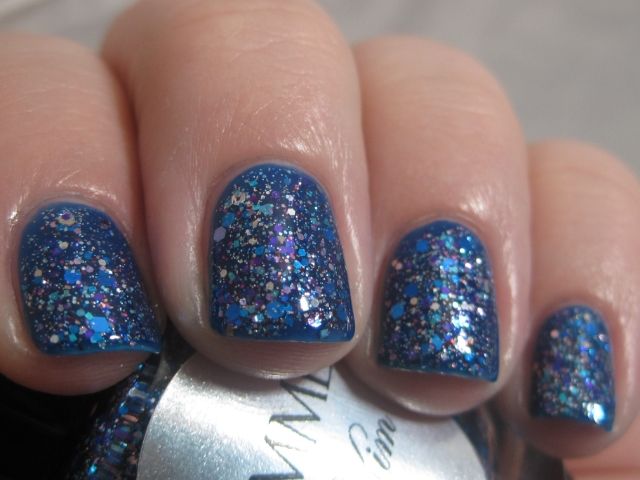 These polishes are available from Shimmer Polish's
Etsy store
as well as their
website
. Be sure to check out their website for a full listing of polishes that they make as well as a multitude of swatches to help you pick out your favorite Shimmers (if you can!). I have yet to find one that I don't like. Thanks for looking everyone!
*Shimmer Polish Kim sent for review, Custom Shimmer Polish Spirit purchased by me.