Happy Independence Day to all of you from the US! It is also my husbands birthday today so we are having some friends over later for grilling, drinks, and CAKE! Yay!
I did a few different red, white, and blue manis this week, so I thought I would share them all with you.
First up is my mani for today. It is Hare Polish Leap-Light Year with Star Tropics accent nails. This mani is so juicy looking. It is so fun and festive for the 4th.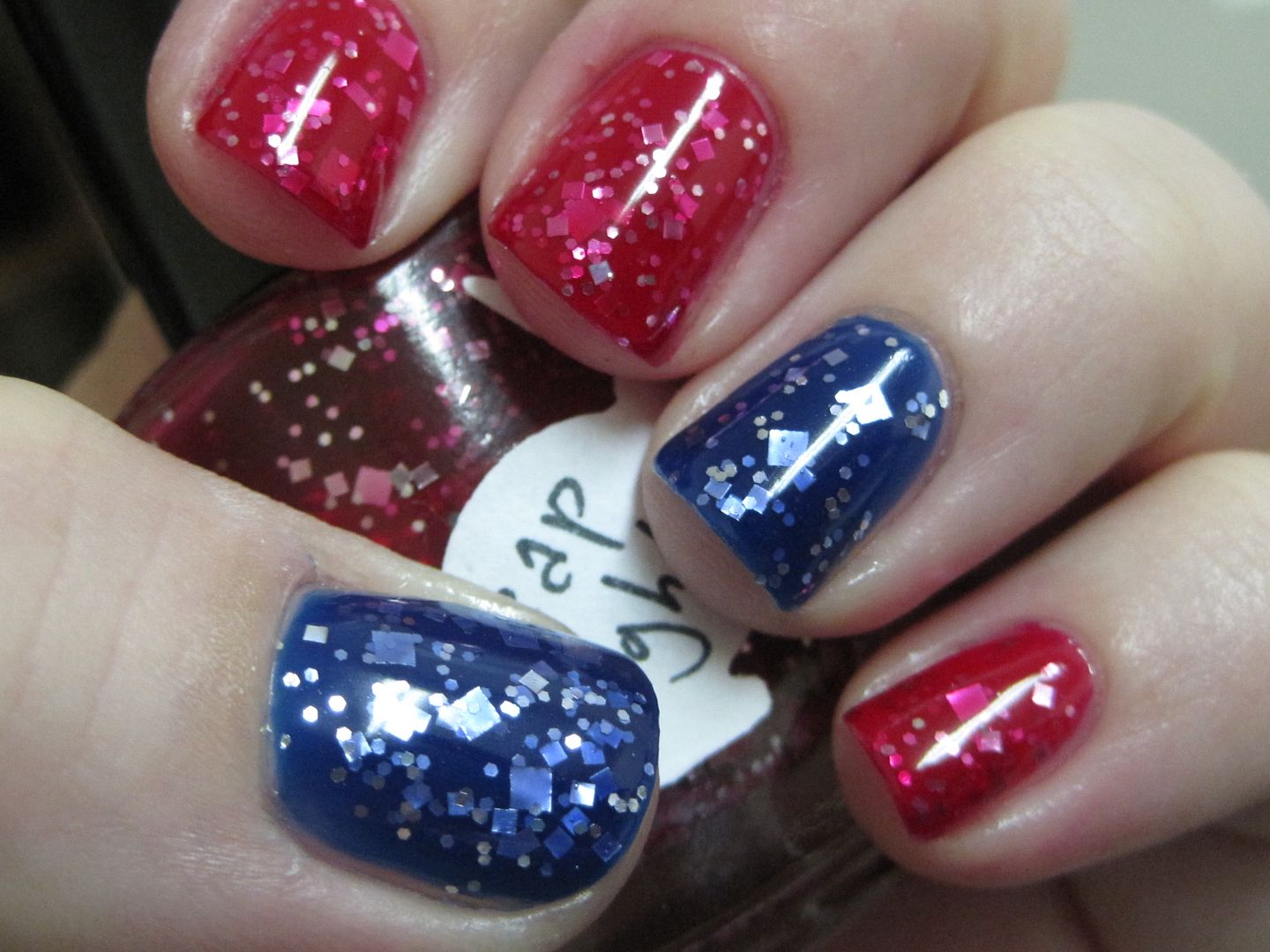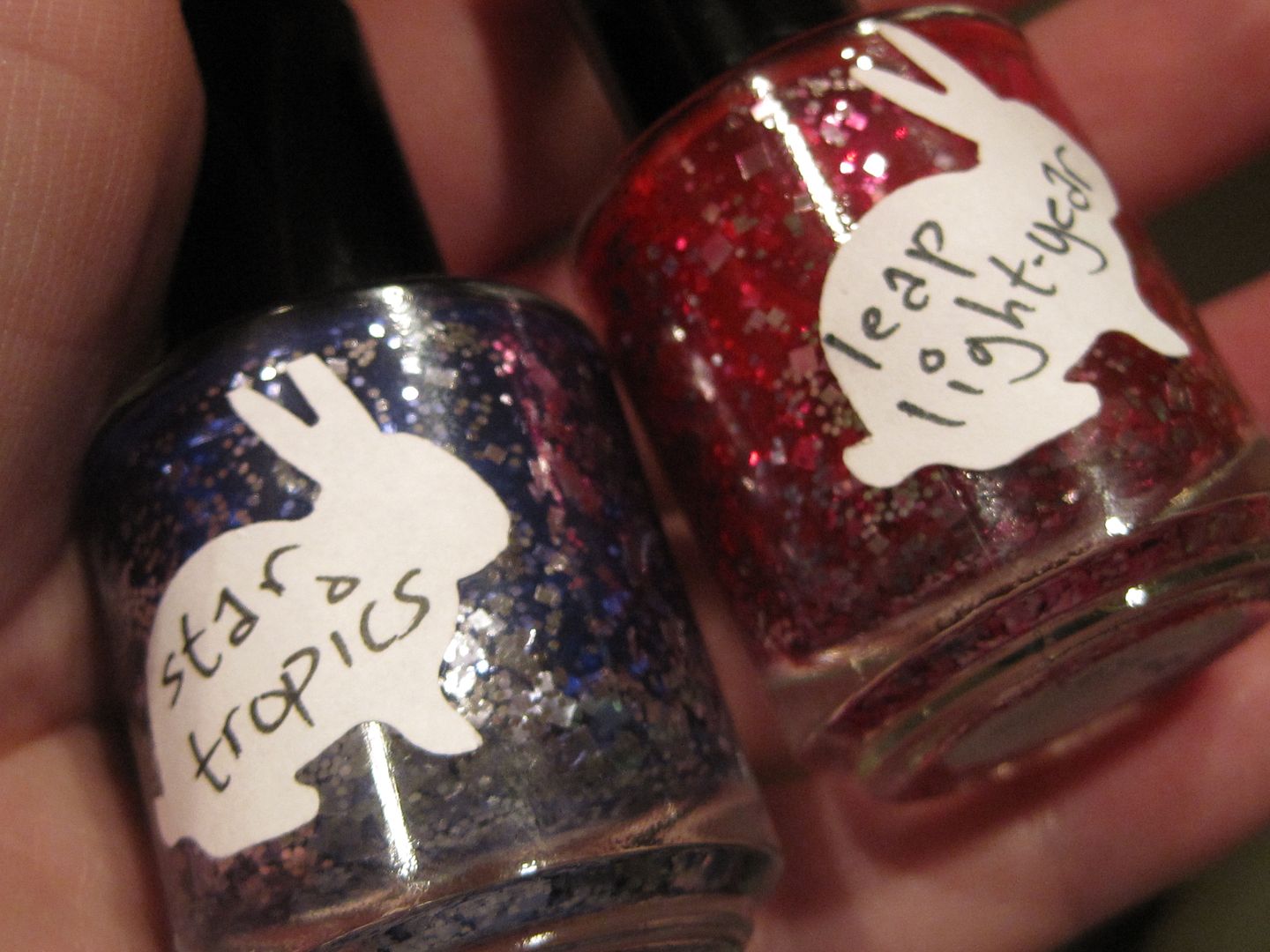 Up next I did 1 coat of LA Girl Glitter Addict Celebrate over Misa Pour Me Something Tall and Strong. The Misa is a squishy blue jelly that I would recommend to anyone who is on the search for such a polish. Celebrate does have a few pink hexes in it, but overall it still looks patriotic I think.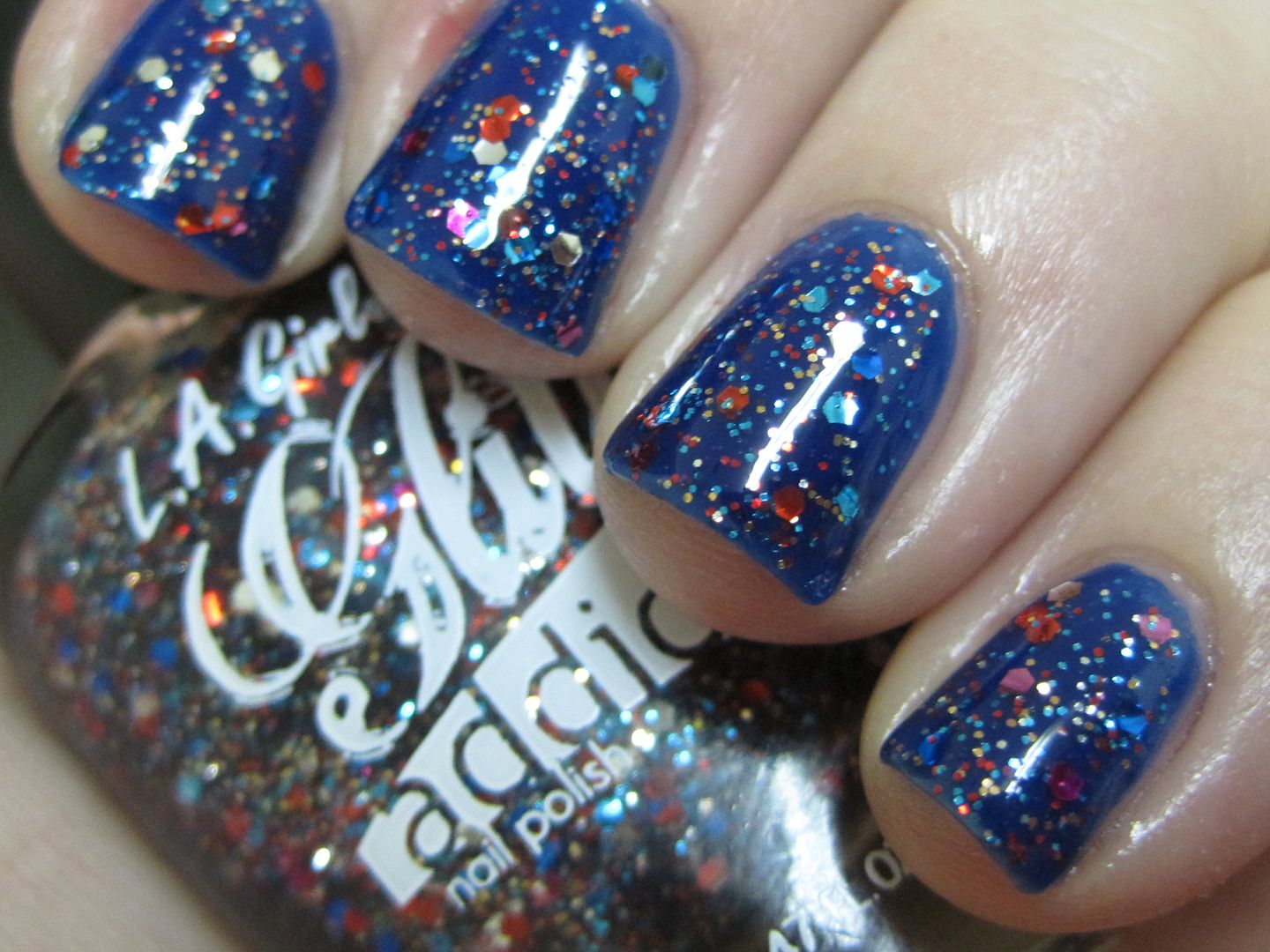 Next we have a red and white mani that I wore on Monday as a shout out to my Canadian friends on Canada Day. This is Cult Nails Evil Queen with 1 coat of OPI Pirouette My Whistle and 1 coat ove Nubar white polka dots on top.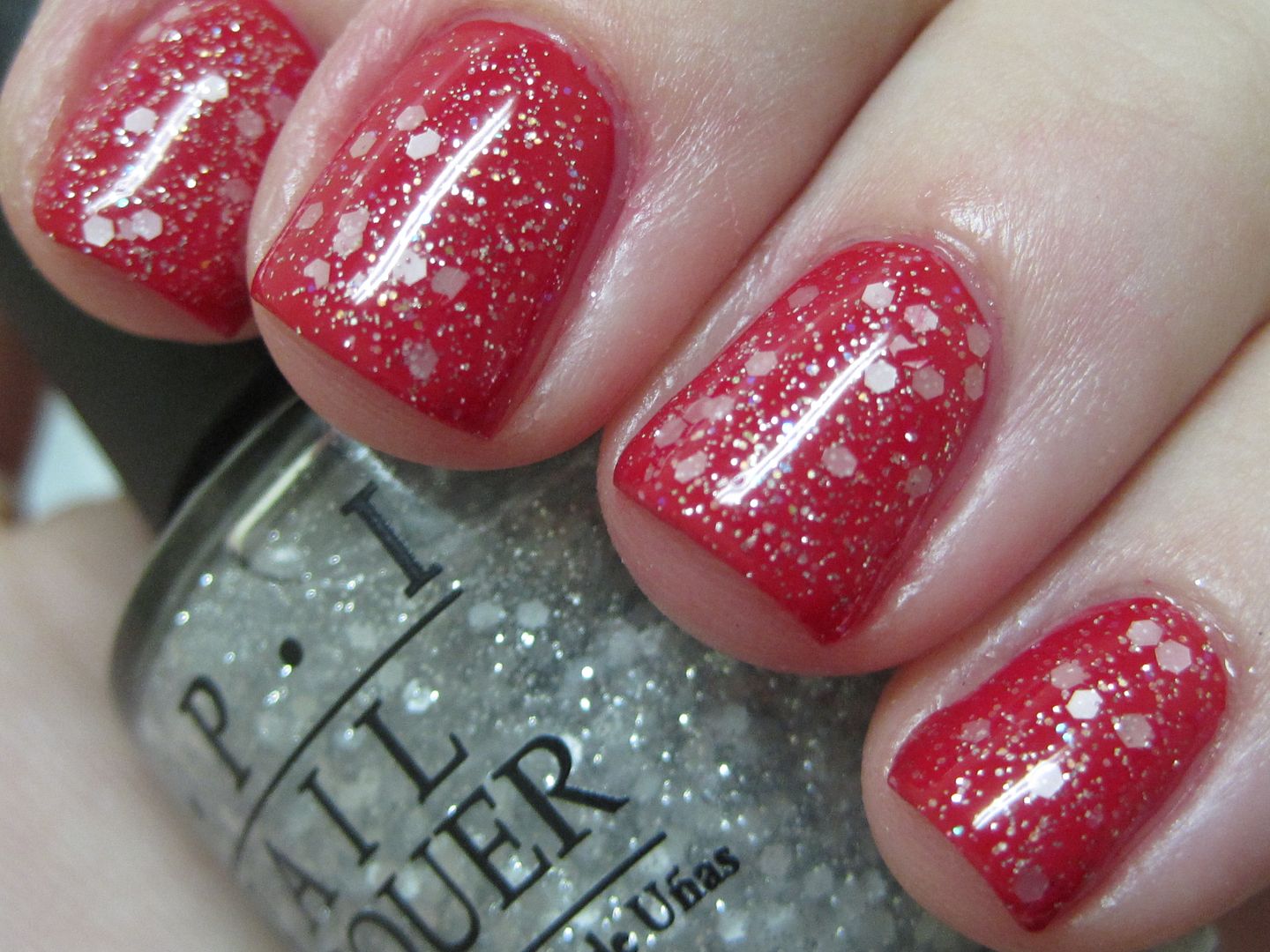 I hope everyone has a happy and safe 4th of July!! Thanks for looking!