Hi everyone! Here is a gorgeous polish from the (sadly) discontinued
Ozotic Mish Mash Collection
.
Ozotic 534
is a holographic multichrome polish. I chose to layer 2 coats over Essie No More Film to make the multichrome pop. It shifts from purple/blue/pink-red/gold. I remember this was my first
Llarowe
purchase ever and I thought it was the most amazing polish I had ever seen at the time. The first time I wore it, I wore it for 5 days straight (a record for me!).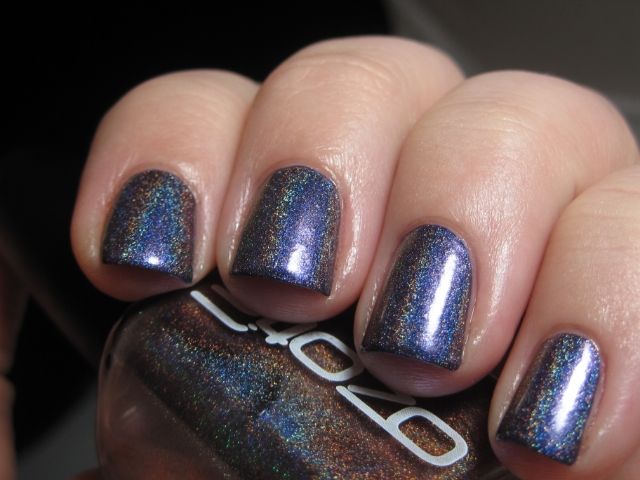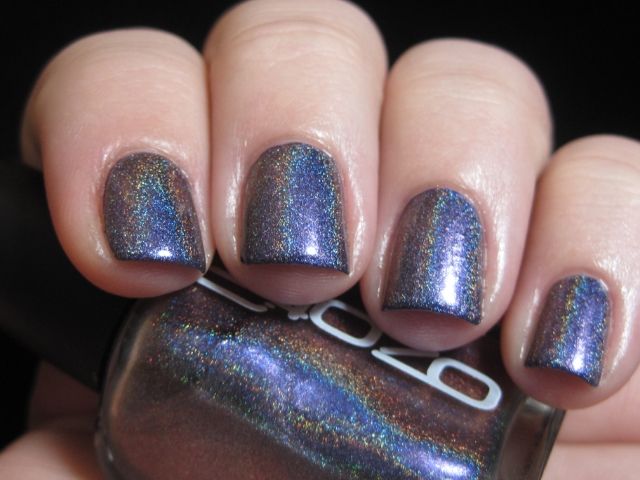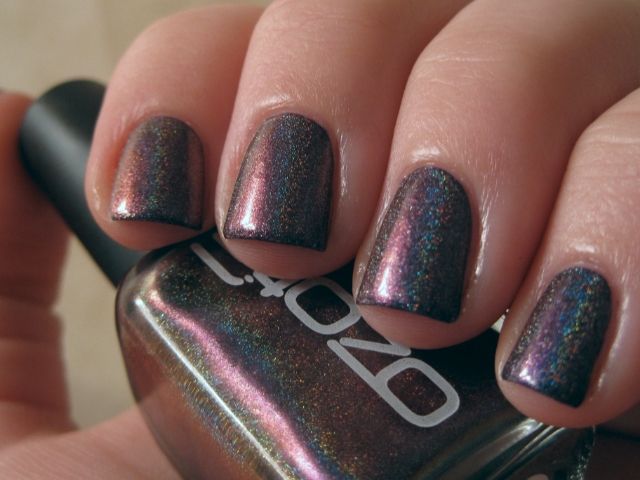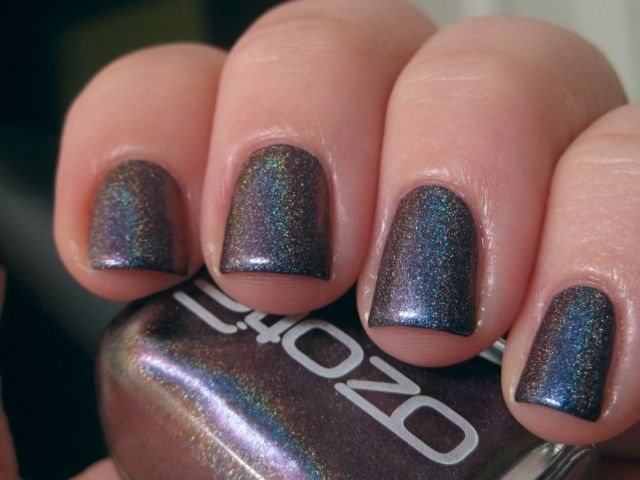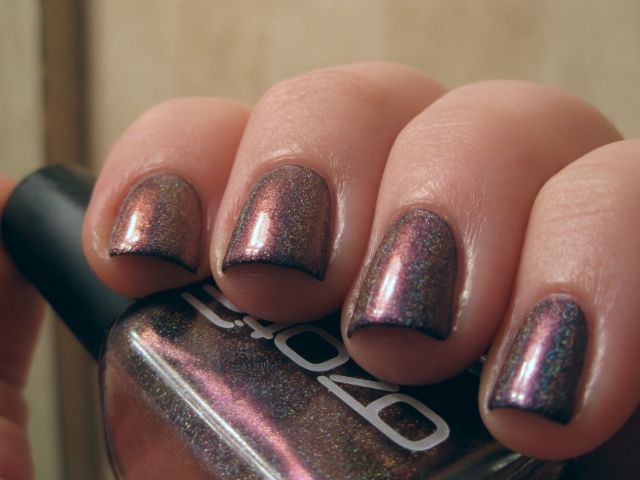 As I said, this polish is now discontinued, but there are some similar polishes out there now (I believe that Enchanted Polish Across the Universe is similar, but I don't have that one to compare).