*Purchased by Me*
Hi everyone! Today I have a simple creme mani to share, but man is it a gorgeous creme!
Zoya Rocha
was released this summer as part of
Zoya's Tickled Collection,
and it is a bright orangey red creme. Formula was superb and it covered evenly and smoothly in 2 coats. There is also the slightest hint of shimmer in this polish which isn't really visible on the nail, but just adds to its glossy finish. Rocha may be a summer release, but there is never a bad time for a great red polish!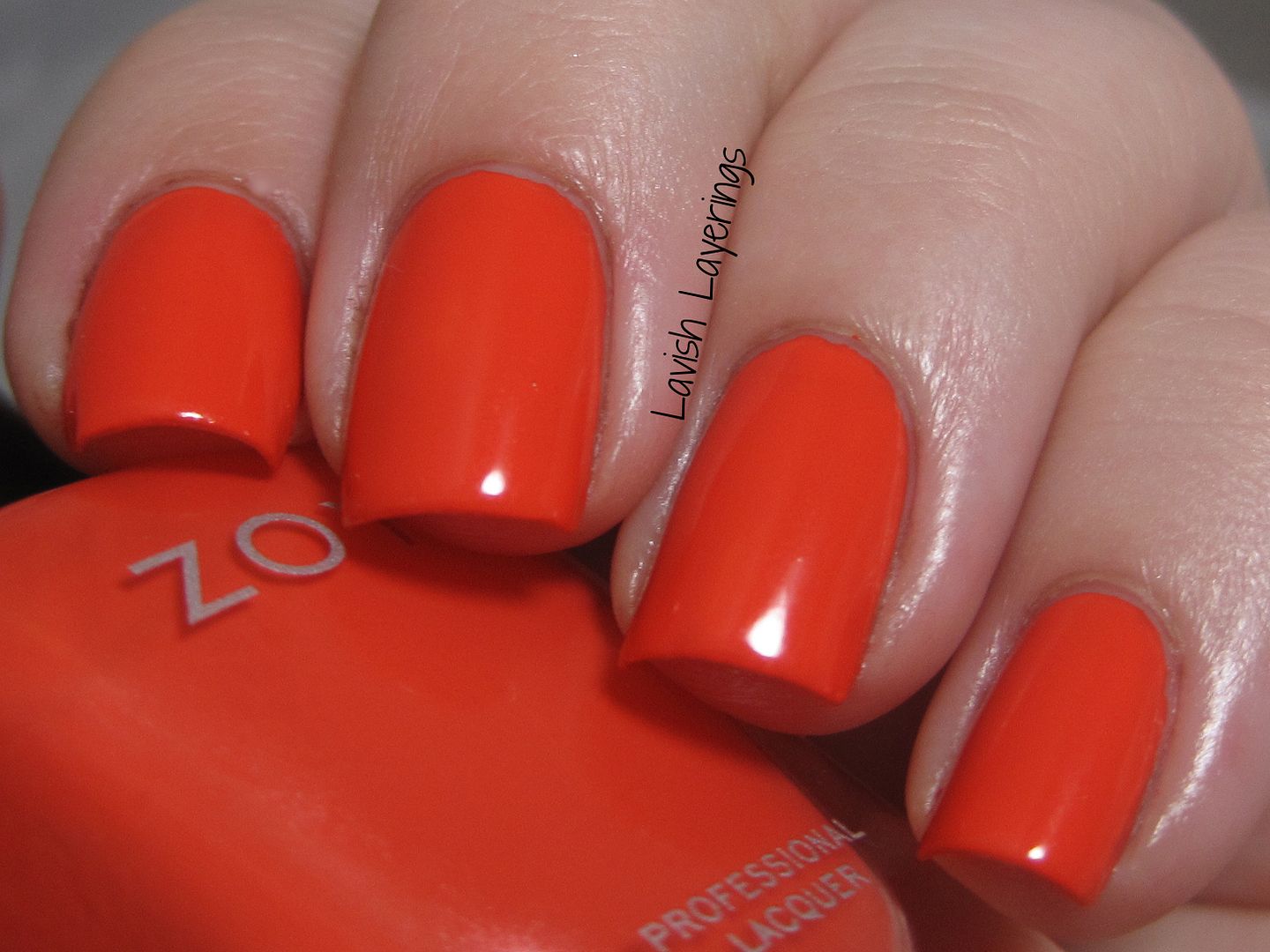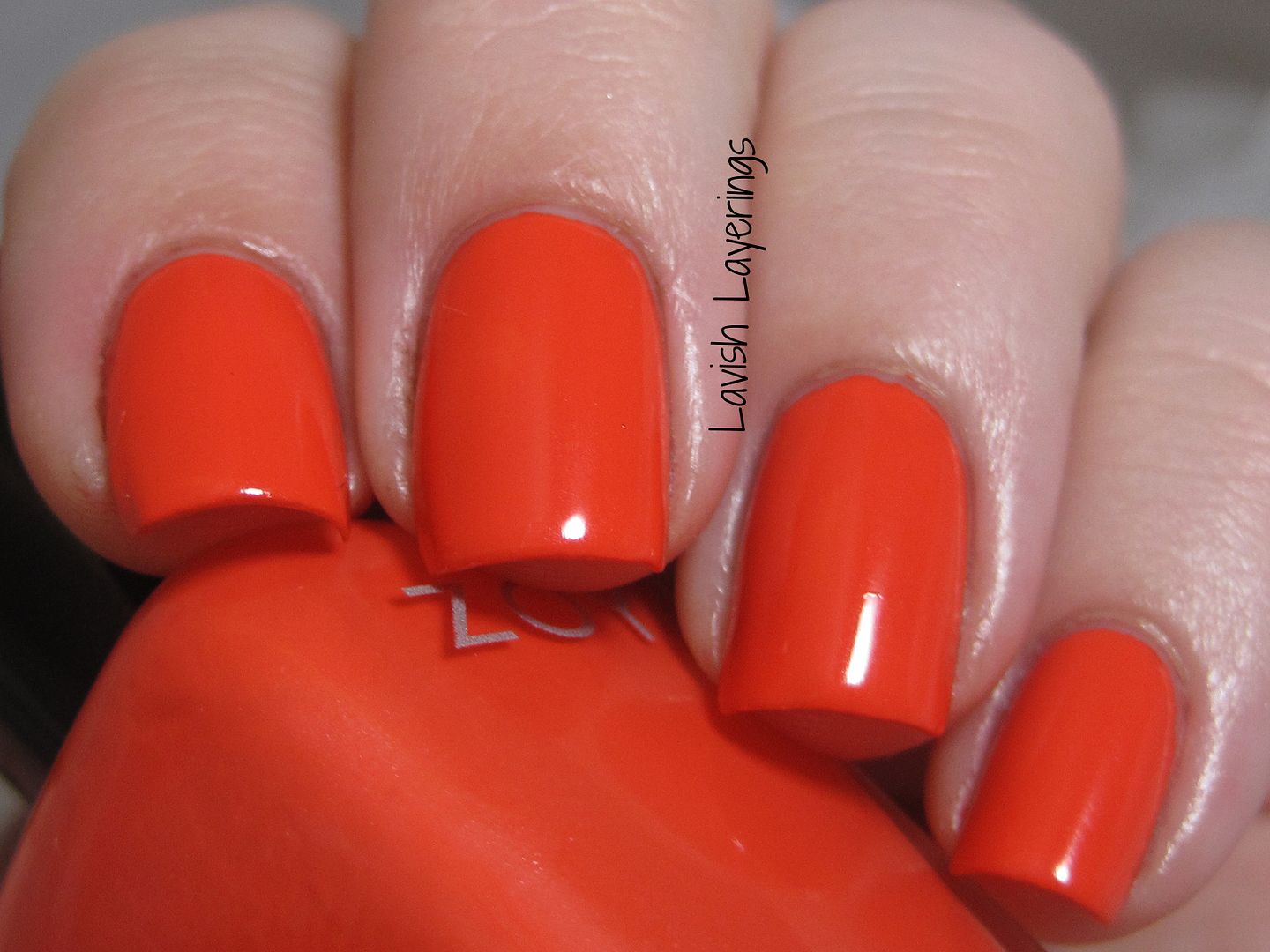 Zoya
polishes are available at
Zoya.com
and other retailers that carry Zoya polishes. Be sure to follow Zoya on Facebook, Instagram, and Twitter for updates on new collections and deals.
Do you ever just crave a simple creme mani or do you have to jazz it up? I usually have to slap SOMETHING on it at the very least, but on occasion, I just prefer it plain.
Thanks for looking everyone!