*Purchased By Me*
Hi everyone! I've told you all over and over again that I'm so into browns this fall, and this one is no exception! I've had
Colors by Llarowe Burnt Sugar
for a pretty good while now and I've just been waiting for fall to wear it.
Burnt Sugar
is a lovely brown linear holo. The holo effect of this polish is stunning and super linear. Formula was nice too, with great coverage in 2 coats. On the subject of brown holos, the color of Burnt Sugar is a more neutral brown, while
Smitten Polish Seasonal Lattes
, (
that I reviewed here
) is much more warm toned. I figured since those are the only brown holos that I owned, it was worth mentioning because they are definitely different and it is worth owning both if you love browns.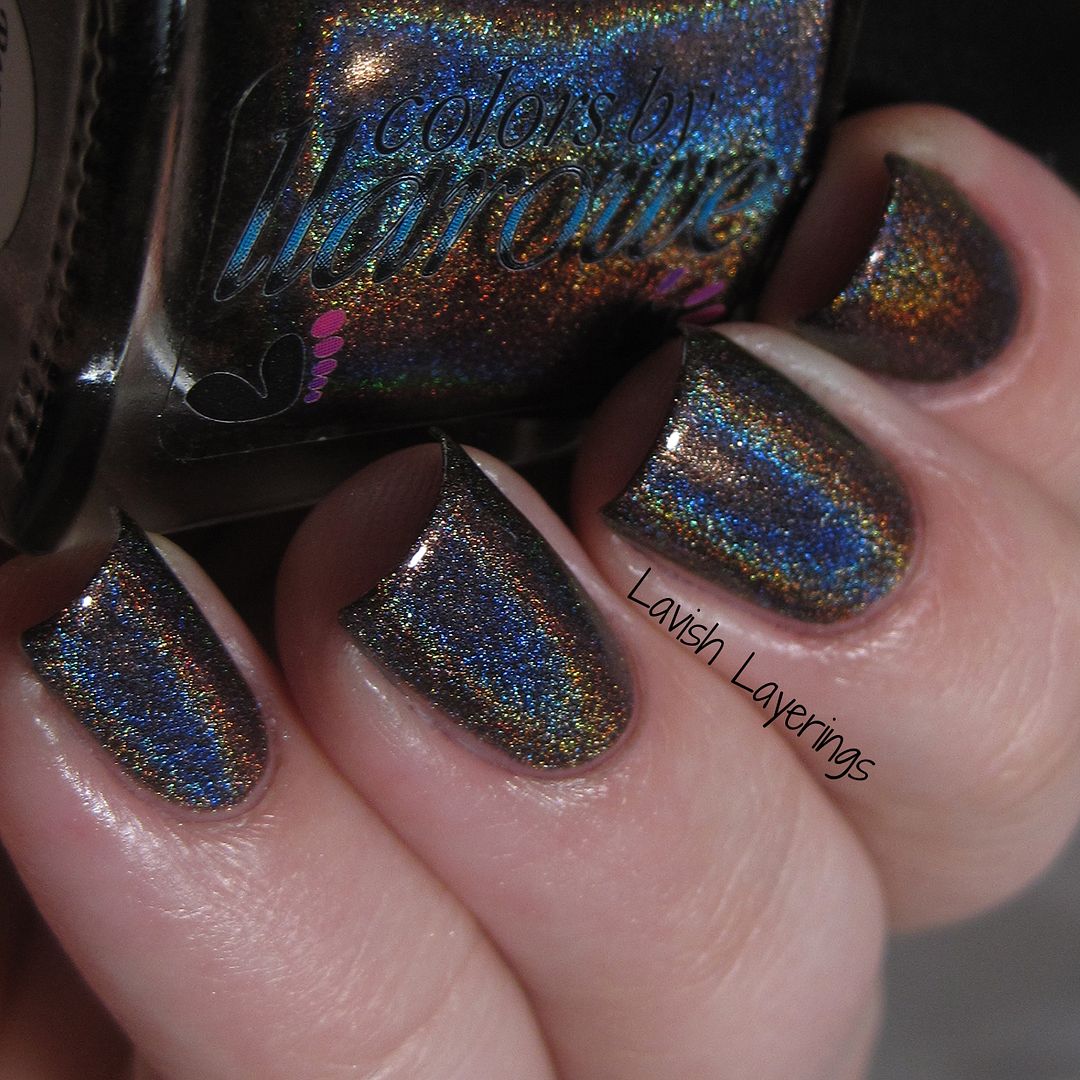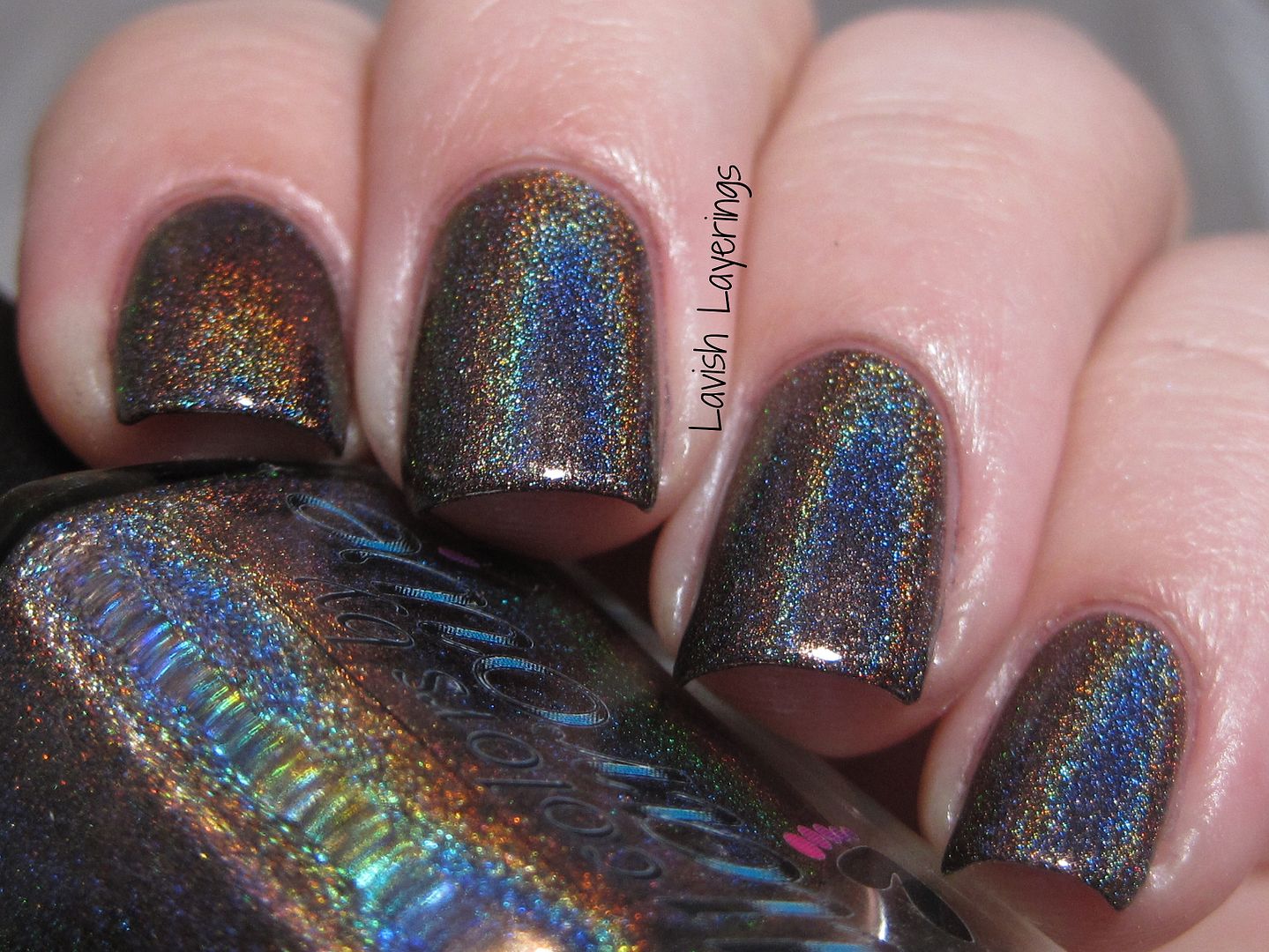 Colors by Llarowe
polishes
are available from
Llarowe
as well as
Harlow & Co.
They are restocked regularly (they sell out pretty quickly) and Leah Ann also opens up for pre-orders sometimes to make acquiring them easier. There is now a Facebook page for Colors by Llarowe, so check there for lots of swatches and updates on Colors by Llarowe happenings as well as on Llarowe's main Facebook page and Instagram. Thanks for looking!