*Purchased By Me*
Hi everyone! Today I have a really awesome drugstore find from
JulieG's Mardi Gras Collection,
which I stumbled upon recently in my local Rite Aid. I found it to be sort of an odd time of the year for a Mardi Gras themed collection, but they are pretty, so who cares? The polishes in this collection are meant to be worn textured, but you can add topcoat and they have a whole new look! I only have one from the collection today, but
BeautyJudy
has the
entire collection up on her blog
, so you can check it out and you will see that this collection is pretty awesome! I can already see a few more that I want to pick up before they disappear.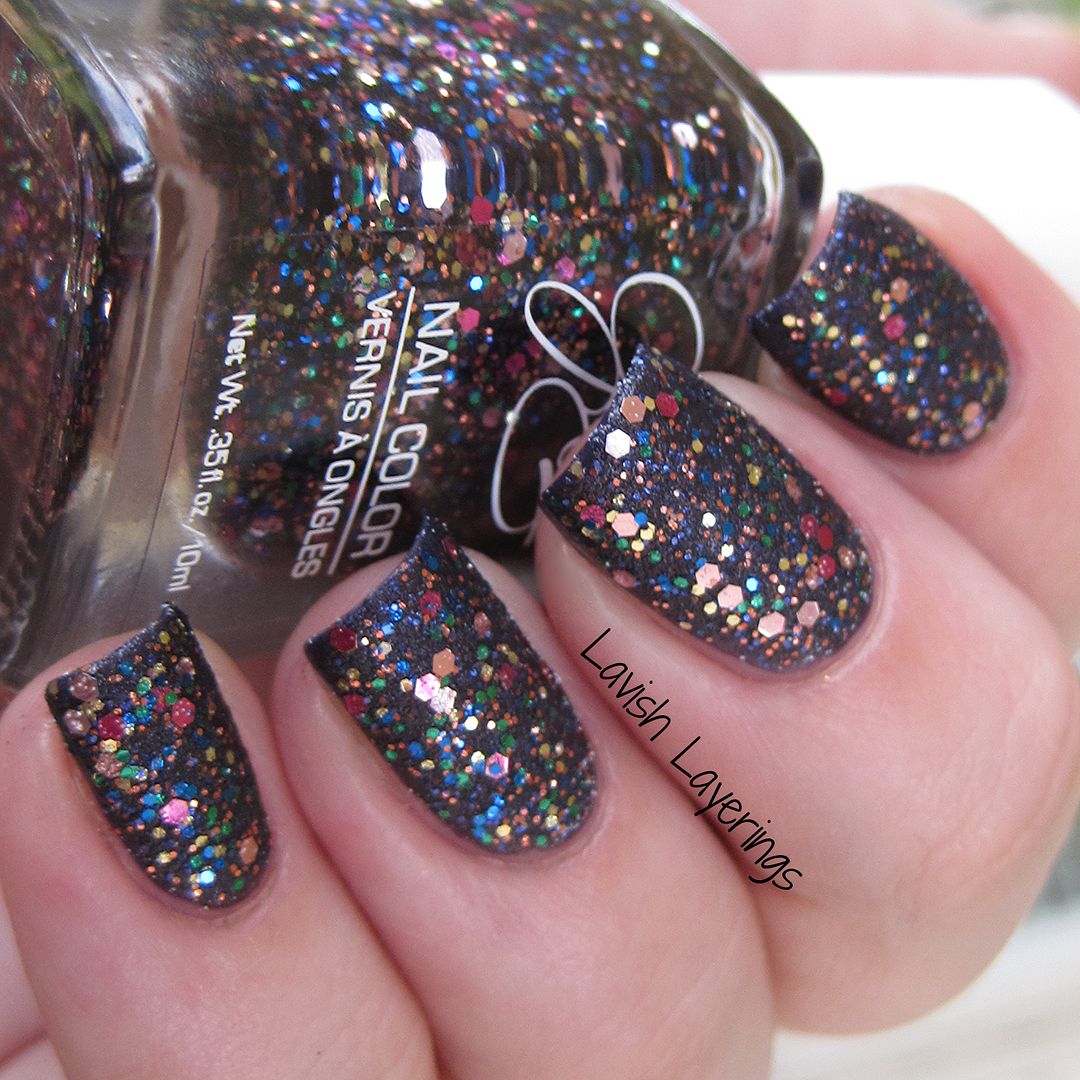 JulieG Bourbon Street
is a multicolored glitter/texture in a sheer black jelly base. You can see in the macro picture that there are definitely some texture bits in addition to the glitter. You could wear it on its own at 2-3 coats, but I did not want to deal with the nightmare of topcoating that, so I layered it. I was actually wearing a dark purple shimmer when I got it, so I just put one coat over that (a little dabbing was needed, but not too much). You can see that the base color is so sheer that you can still clearly see the purple base underneath. I love that it has sort of an unexpected combination of glitters (copper, gold, green, blue, fuchsia, and rose) in there. It's pretty unique and really well done (especially for a drugstore glitter).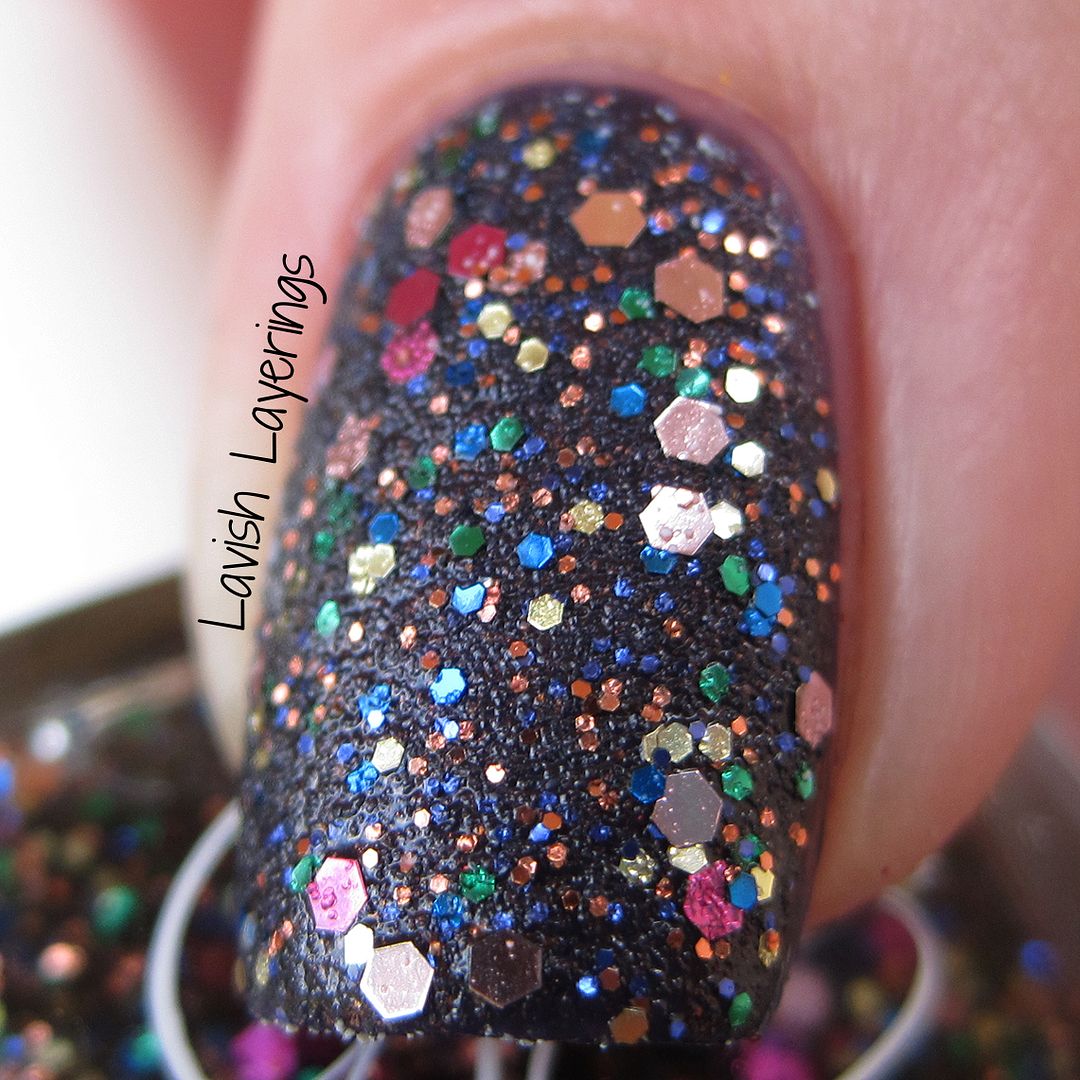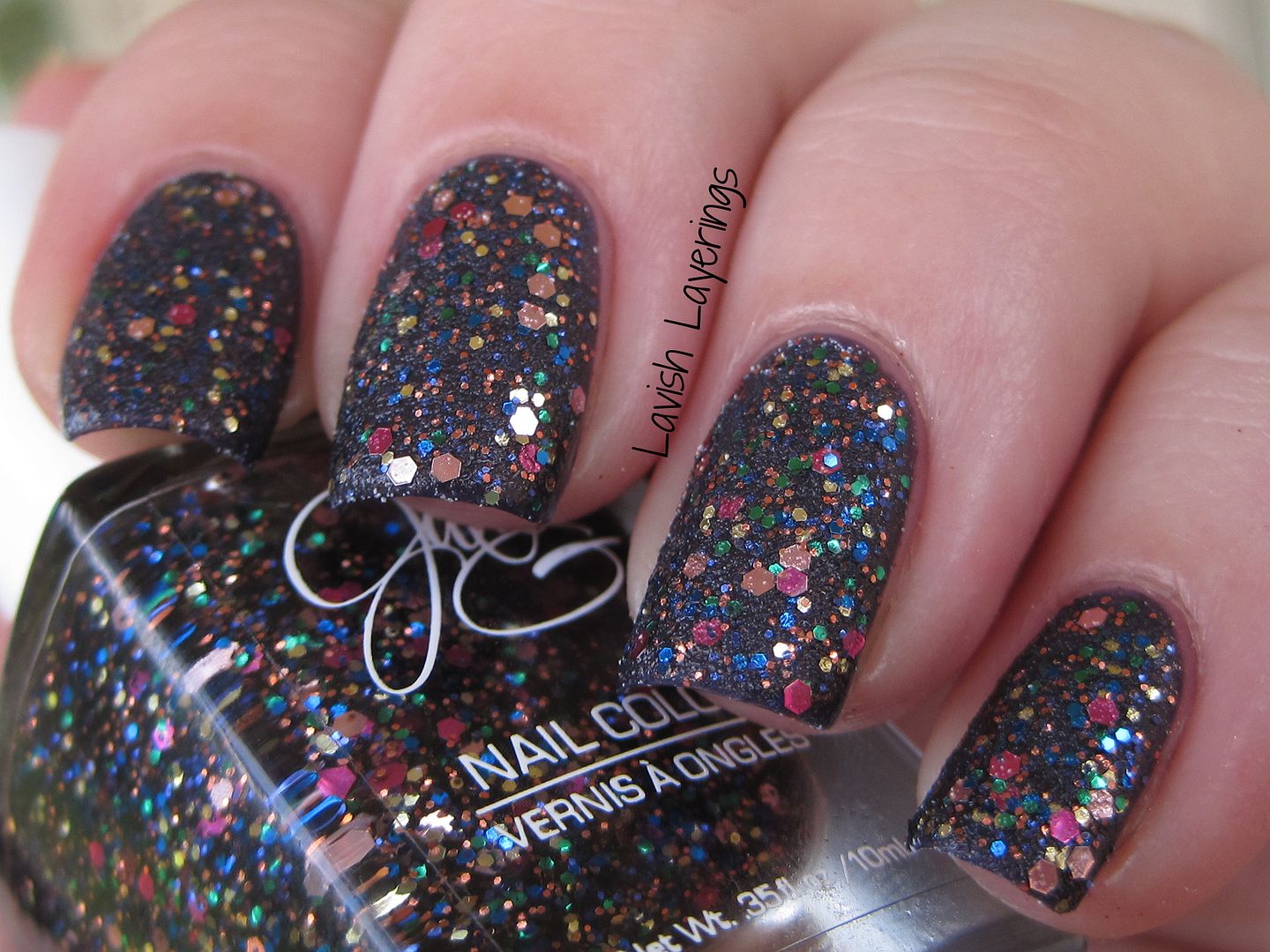 With topcoat added (1 thicker coat + 1 coat of quick dry topcoat)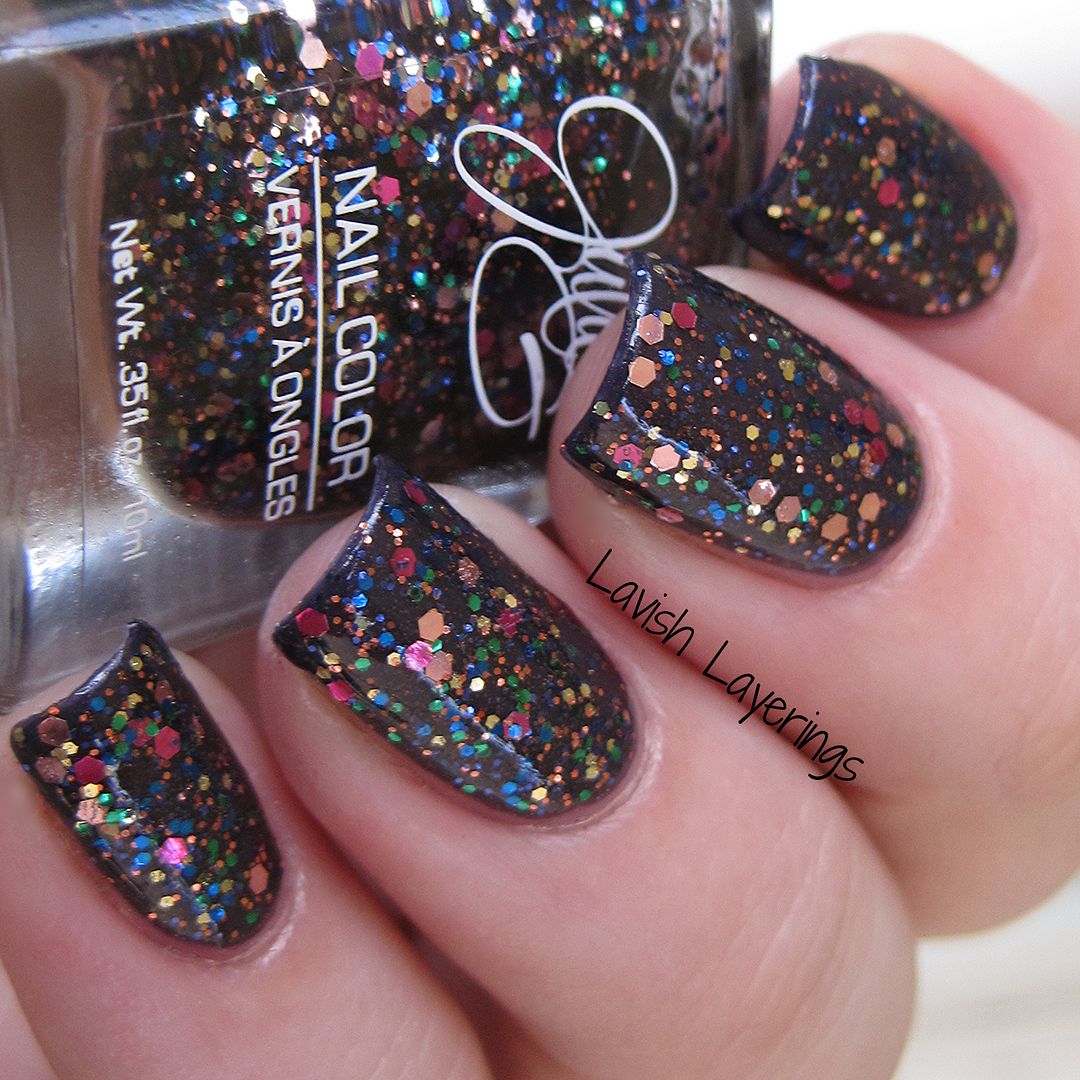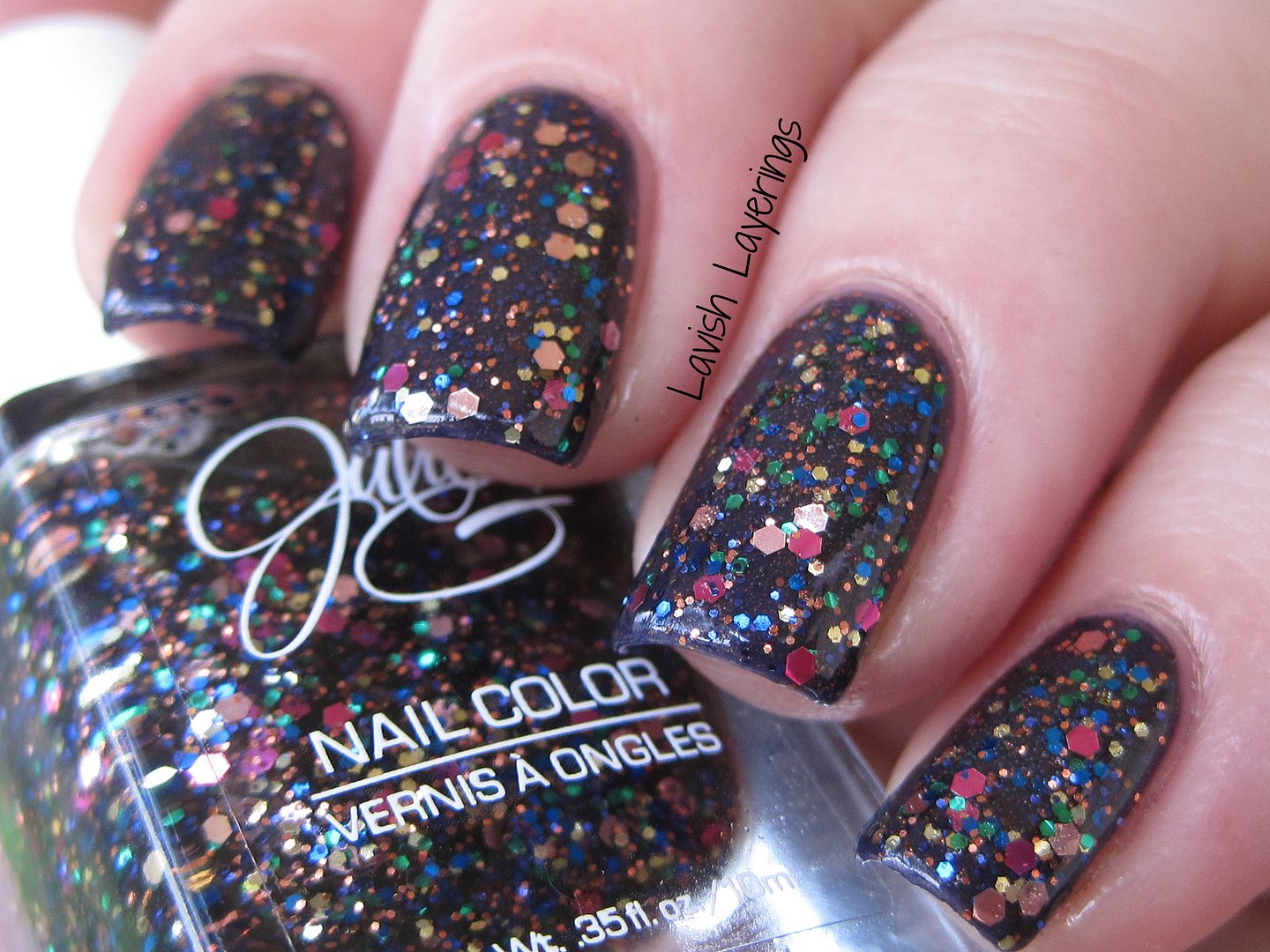 The
JulieG Mardi Gras Collection
is available from the
Jesse's Girl Website
and from Rite Aid (I saw a full display at mine pretty recently). It is a limited edition collection, so be sure to grab them while they are still available!
What do you think of my drugstore treasure? Thanks for looking everyone!