*Some of these items were press samples, some were purchased by me*
Hi everyone! Today I have a bit of random
Chaos & Crocodiles
swatch spam to share with you! These are all just delicious, so let's get on with the pics!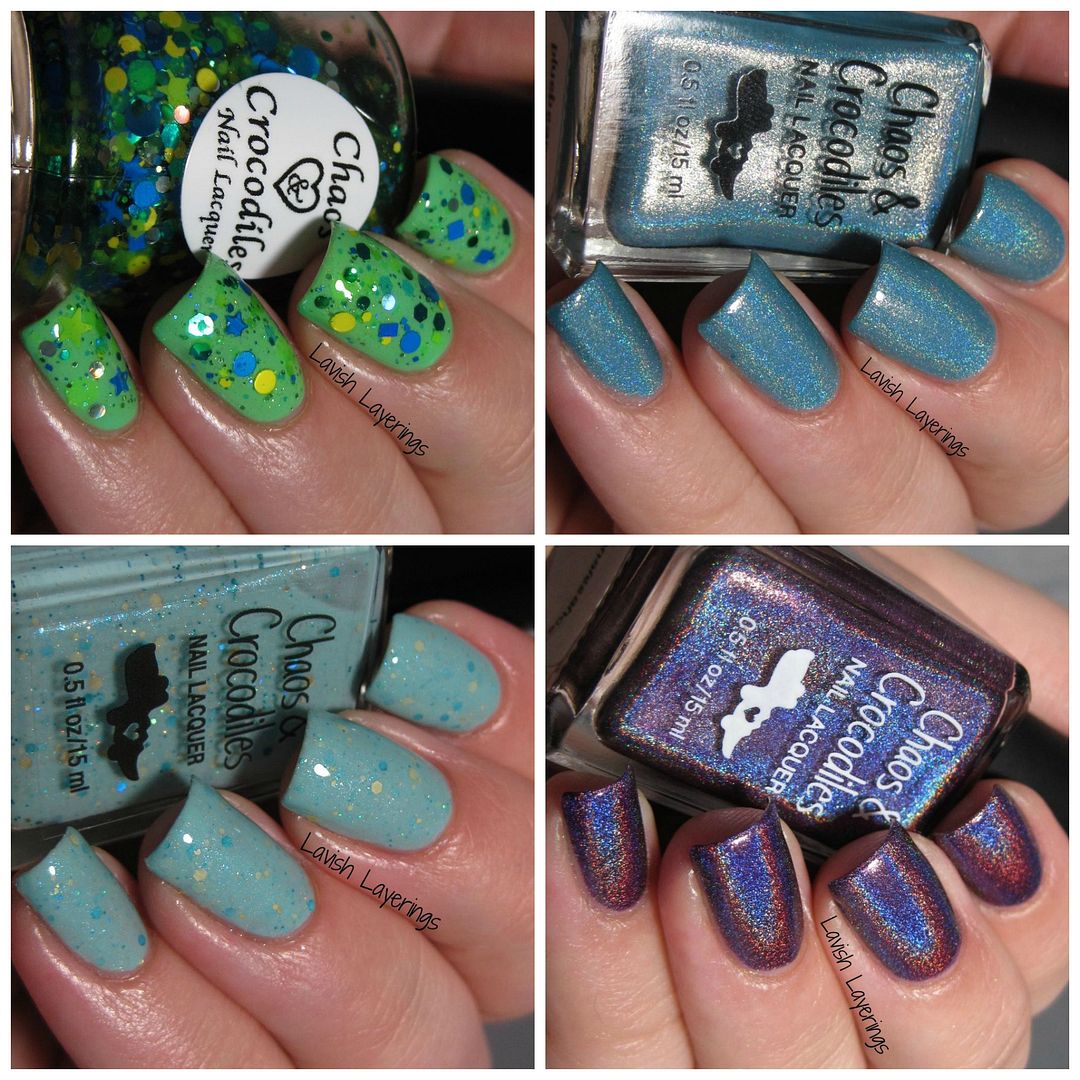 Party Games
(over OPI You are Outta Lime) is a crazy glitter mash-up including all sorts of finishes (matte, holo, metallic, translucent neon) and shapes (squares, hexes, dots, stars) of blue, green, and yellow glitters (with a few silver glitters sprinkled in). I used 1 dabbed coat over my base color for this mani so I could evenly spread the larger glitters. Party Games will also require a thicker topcoat to smooth out the glitters since there are a lot of larger glitters including the shapes. This polish is definitely a party on the nails!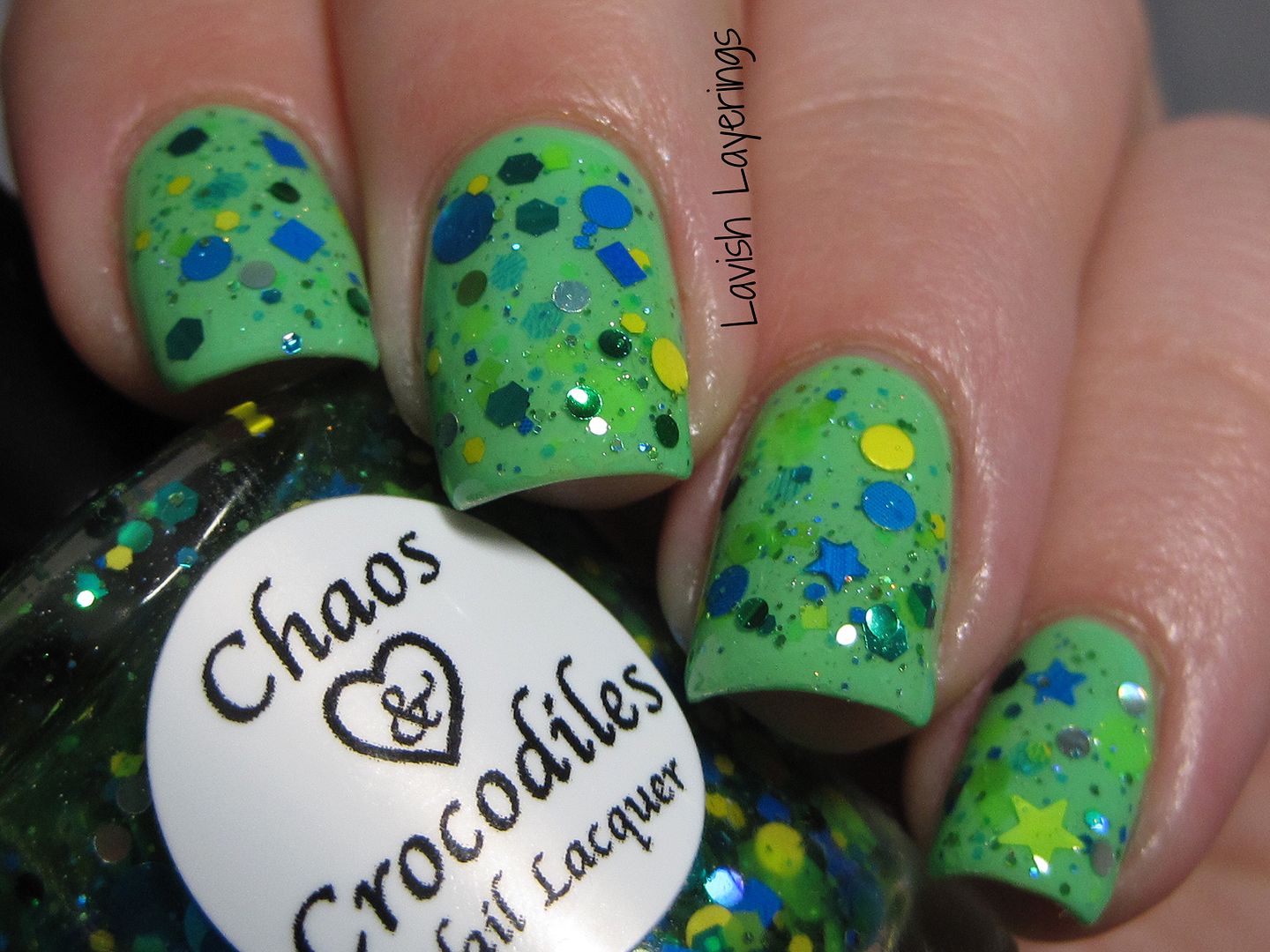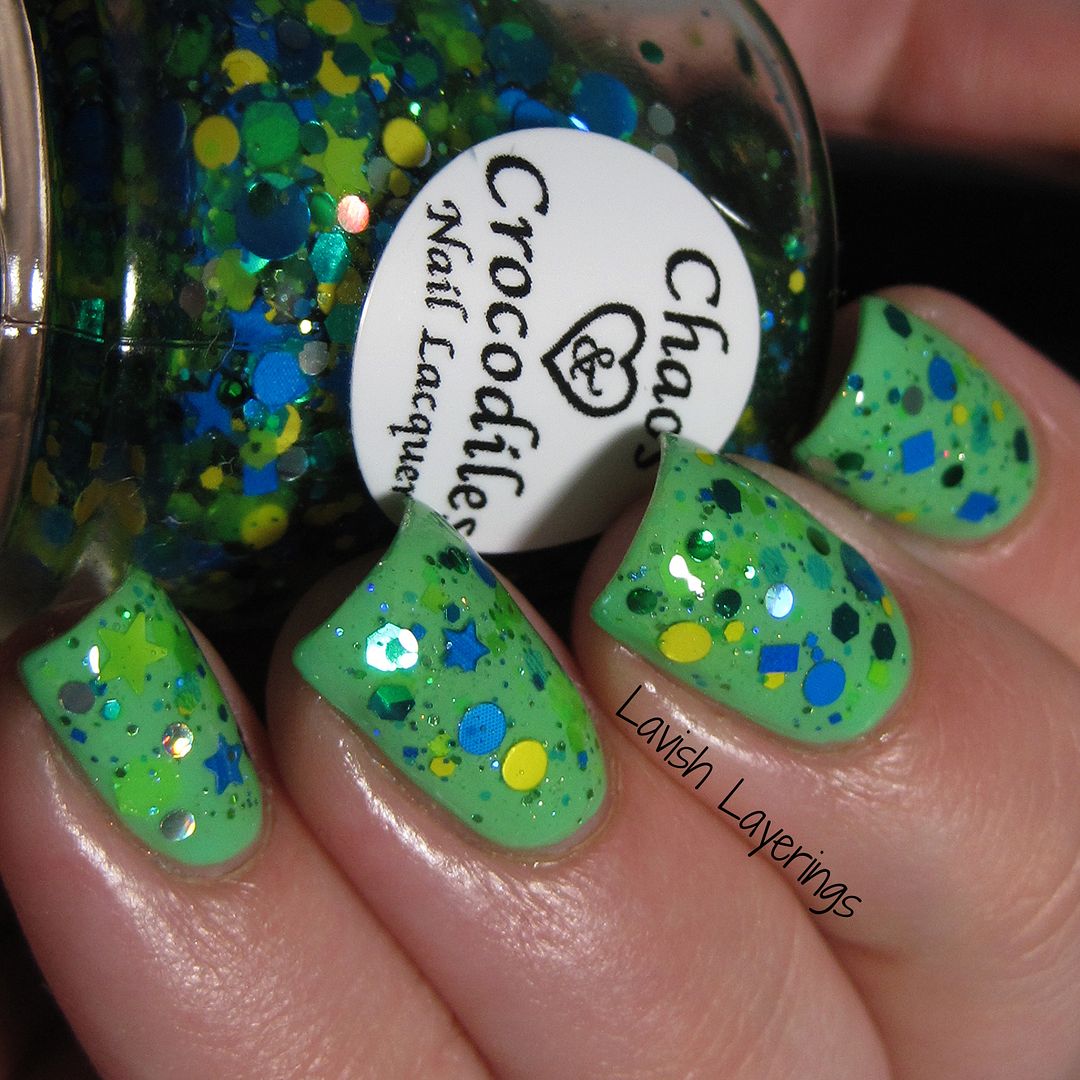 Narwhals Are Unicorns Too
is a dusty light blue crelly filled with yellow and blue glitters (including some holo sparks) and blue shimmer. Formula was very opaque for a crelly and only required 2 easy coats for full opacity. This combination is so ethereal and pretty!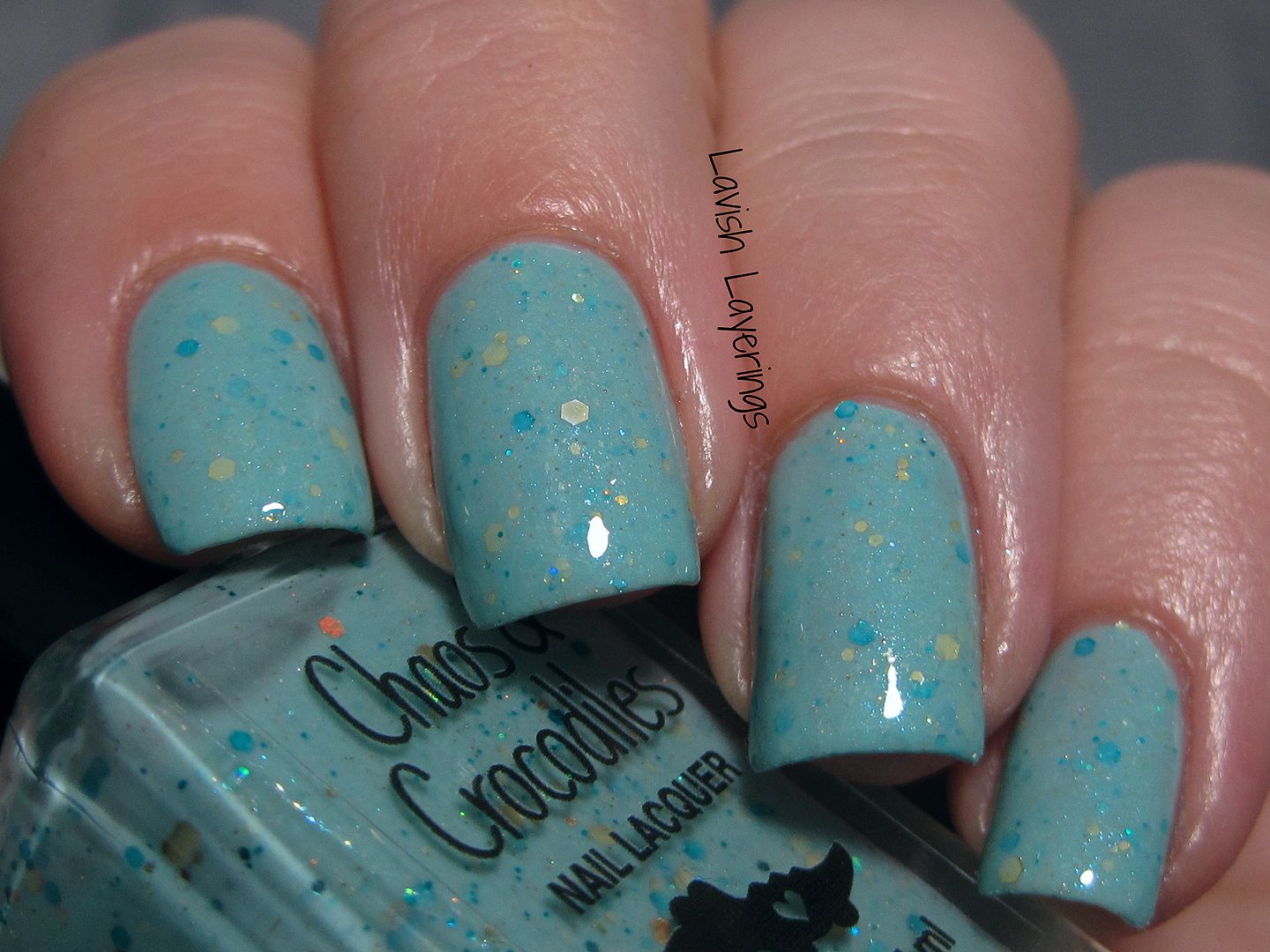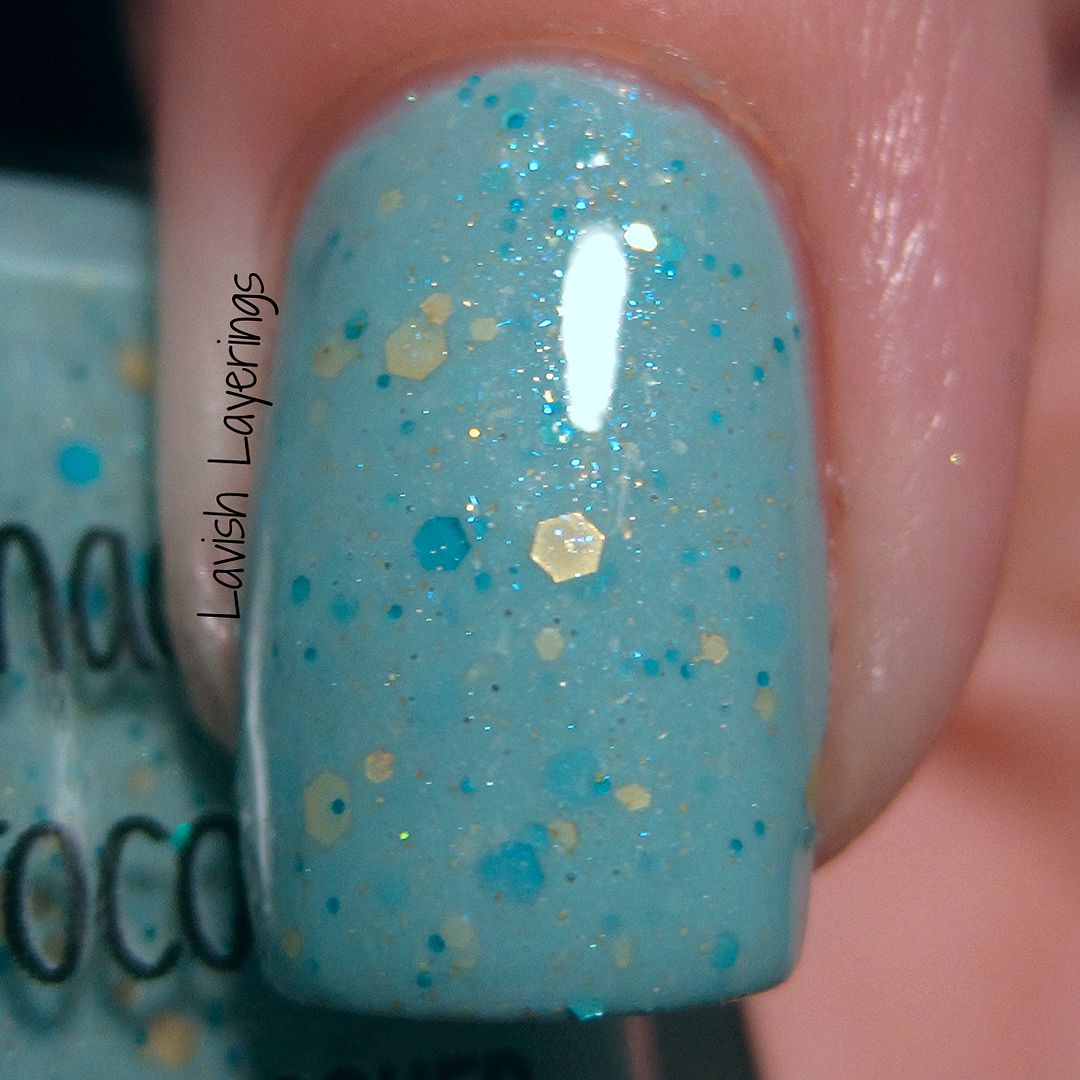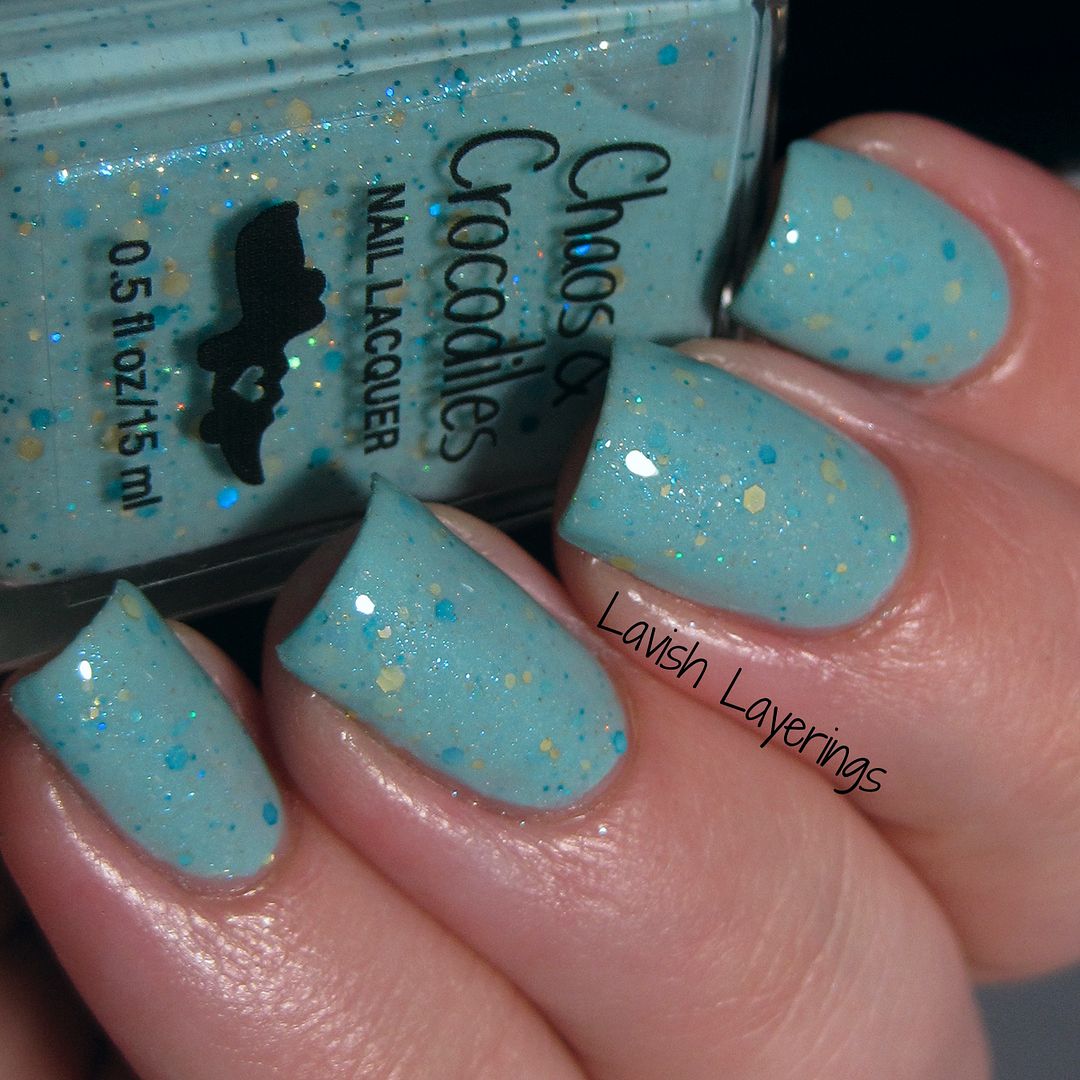 Reconnaissance
(Secret Agent Collection) is a grape purple super linear holo. This polish is SO HOLO! The color is rich and gorgeous with an amazing rainbow arc on the nail. Formula was smooth and opaque at 2 coats. Gah, eventually I must own this entire collection because they are just fantastic holos!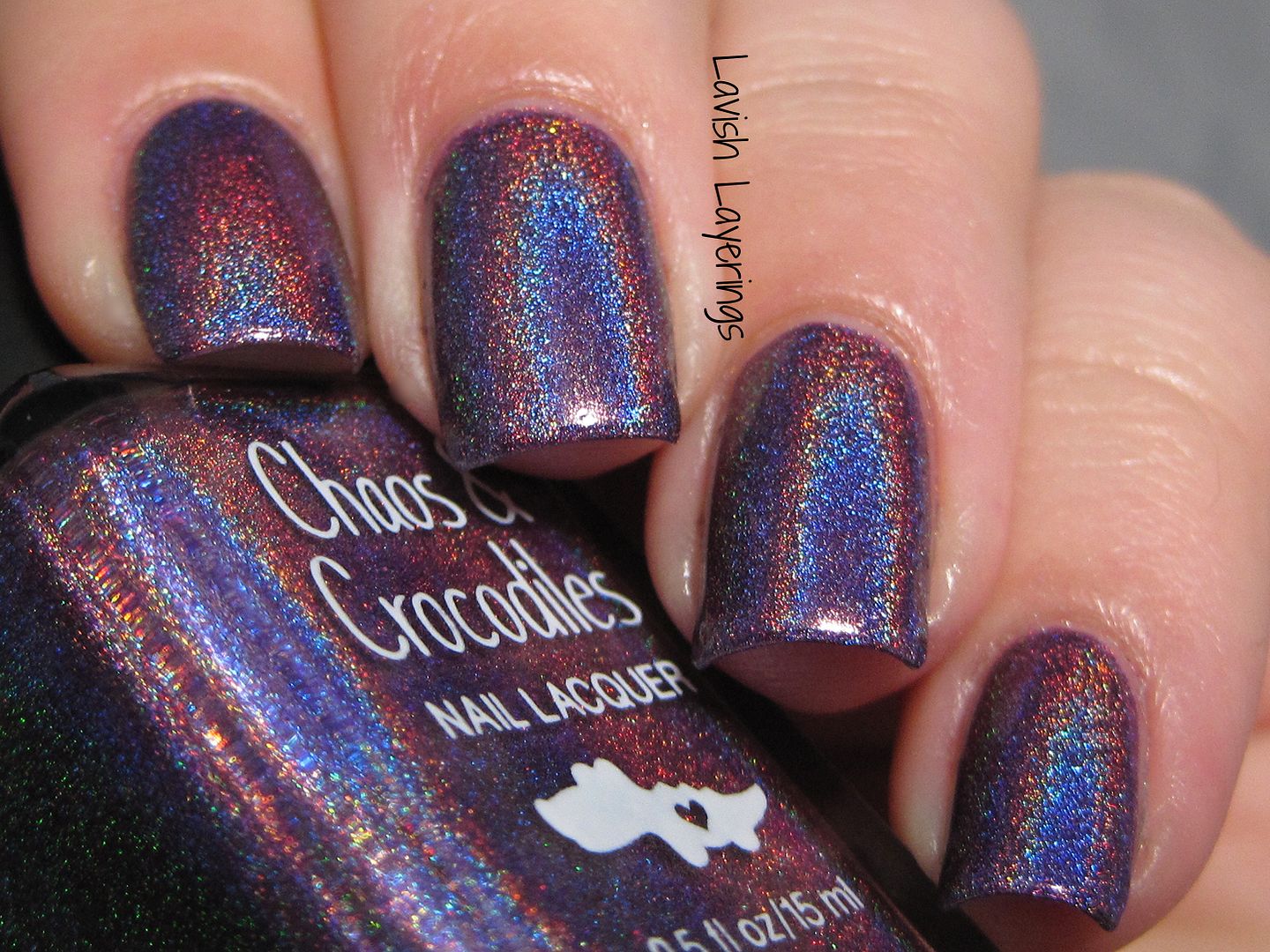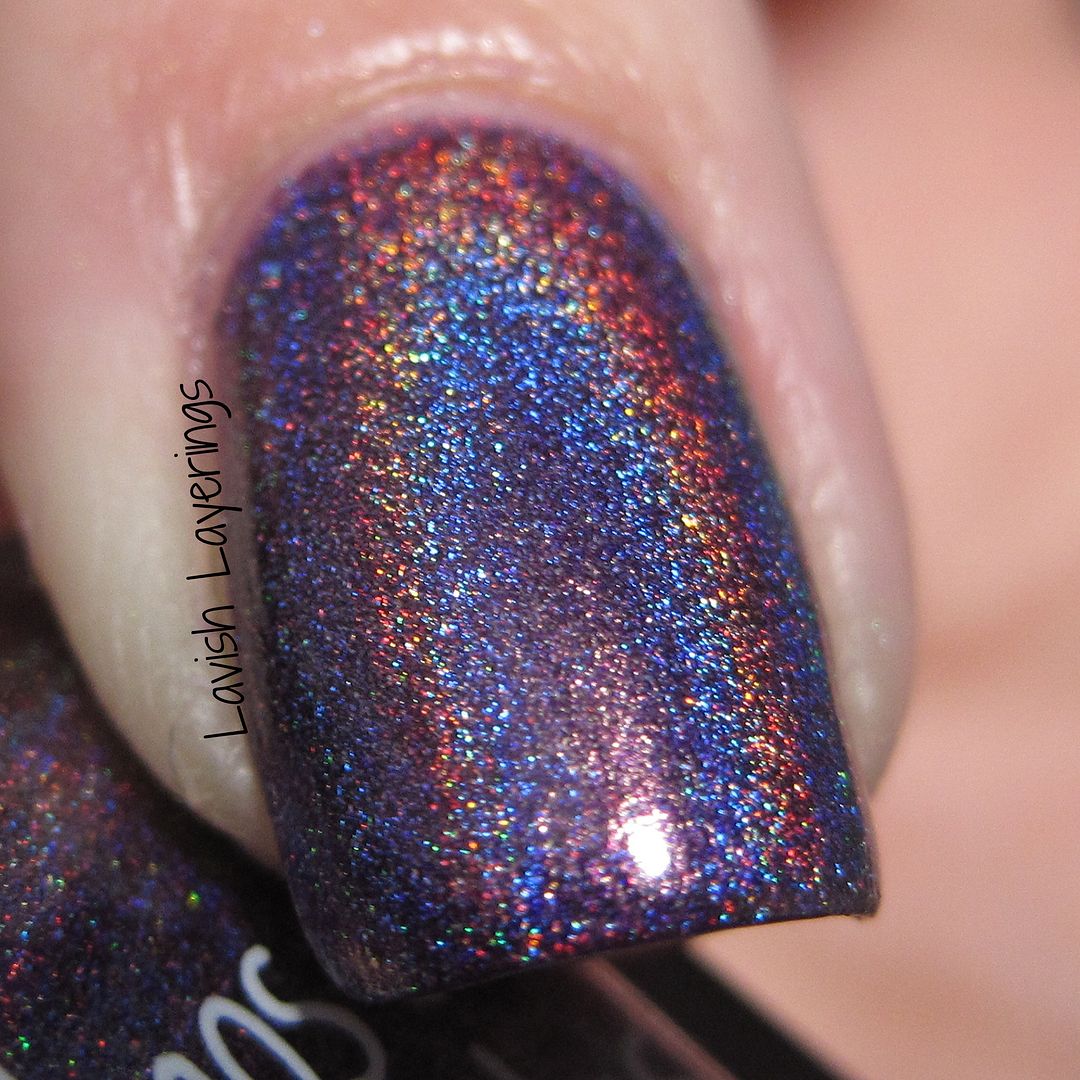 Bluebeary
(July Holo Grail Box Exclusive) is a beautiful creamy aqua blue holo. Formula was top notch and it was perfectly opaque in 2 coats. Because it has a creamy base, this polish isn't as whammo holo as the Secret Agent Collection, but it still has a nice flame. Bluebeary is just gorgeous and just looked dreamy on my nails.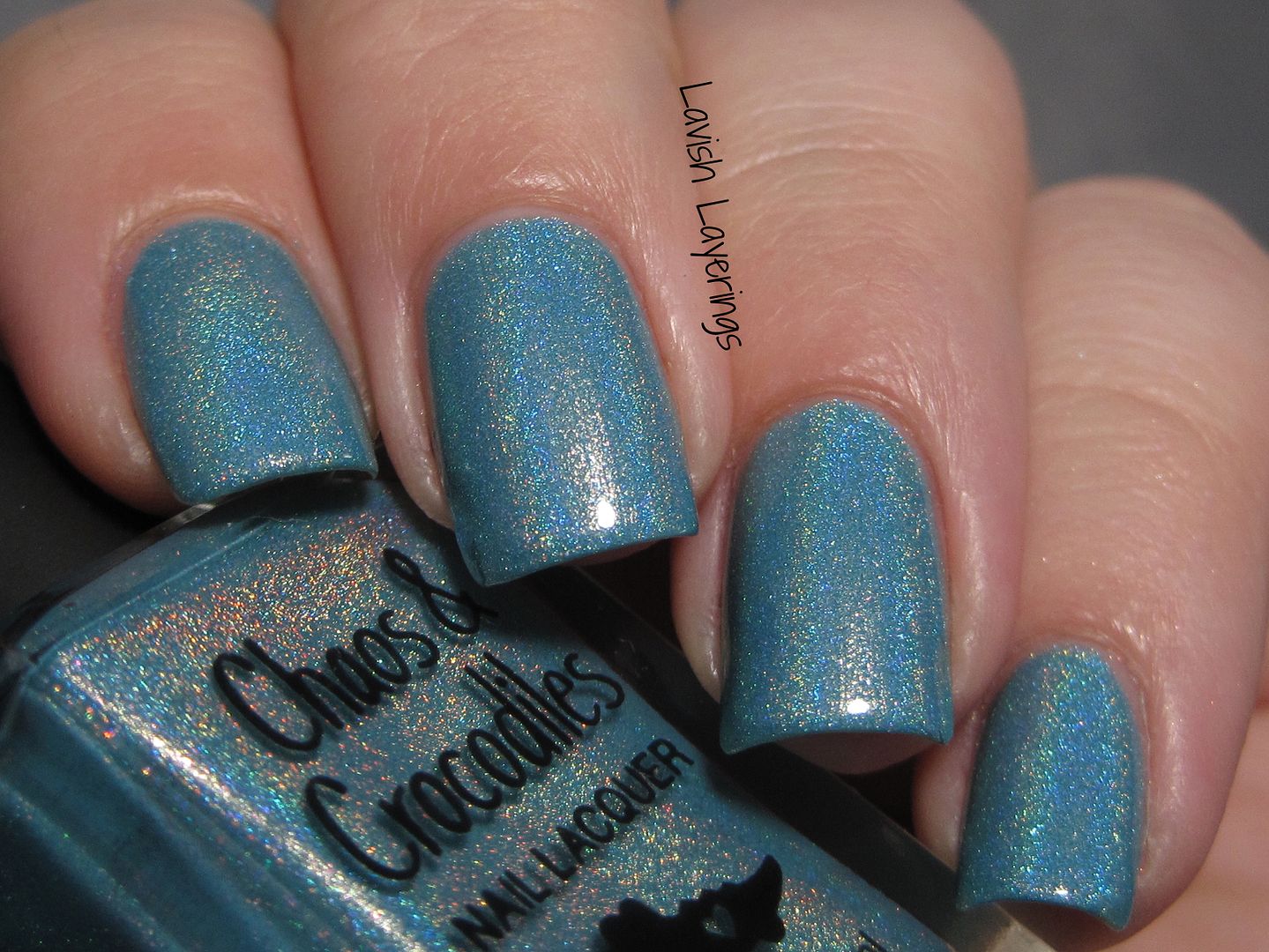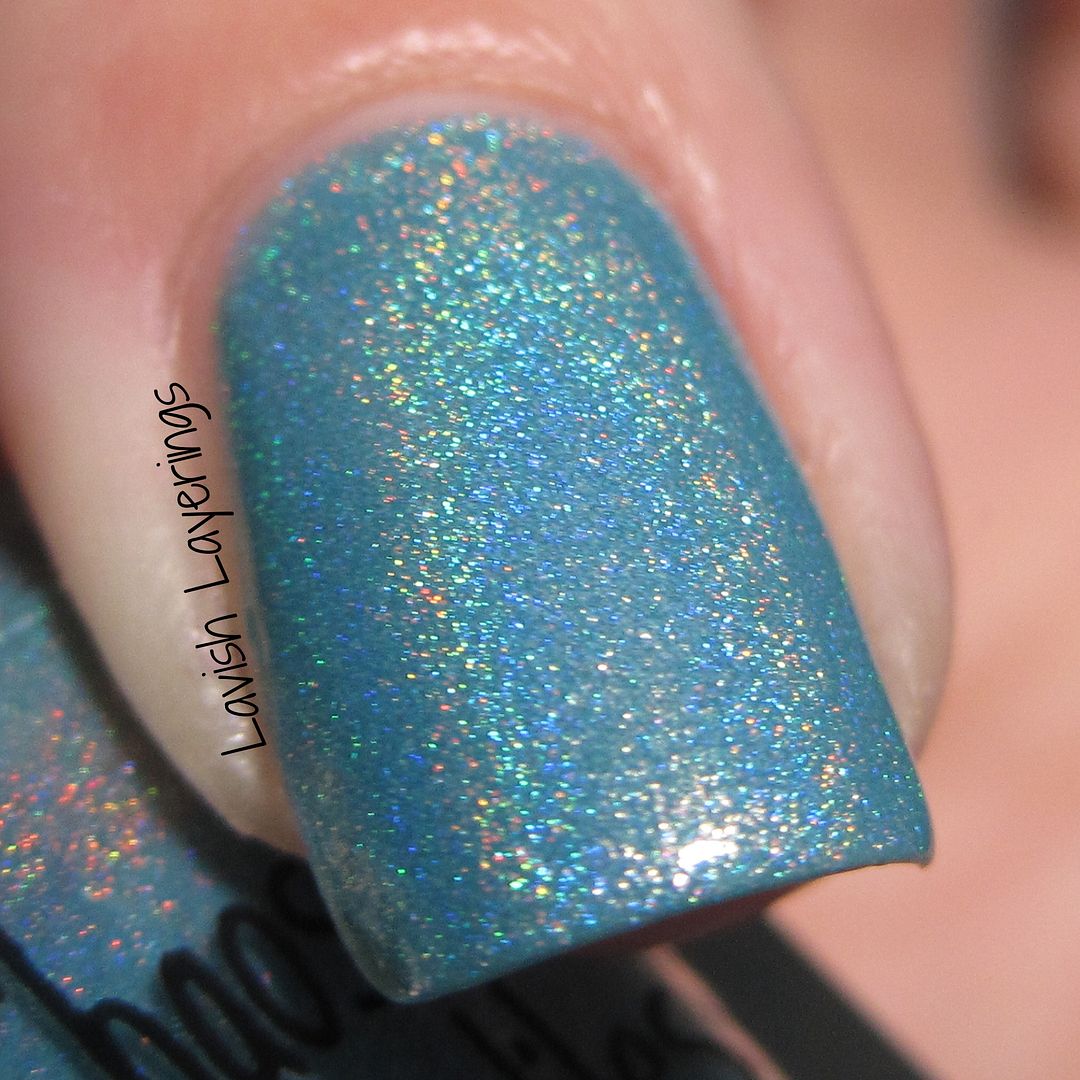 Of these four, the only one that I know is permanently discontinued is Bluebeary, which was an exclusive to the July Holo Grail Box. Reconnaissance is part of the Secret Agent Collection which is a newer collection, so I'm sure we will see it again in the Chaos & Crocs shop as well as at her other e-tailers. The other two may make future appearances in the Chaos & Crocs shop because creator Sarey is always pulling oldies back in the shop for restocks, so just keep up on her blog to see if/when these babies might make a reappearance.