*Purchased By Me*
Hi everyone! Today I have for you the subtlest stamping ever. When I put on
a-England Dancing With Nureyev
, I thought that the perfect thing to use to stamp would be
China Glaze Strap On Your Moonboots
from the
Hologlam Collection
because it just seemed like they would pair perfectly for tone-on-tone holo stamping. Well, they almost paired too perfectly!
Dancing With Nureyev is a light blue/grey scattered holo with a strong blue shift and when it shifts, it almost matches Strap On Your Moonboots to a tee. I will have to say, in person the stamping wasn't as subtle as in pictures and I really enjoyed this manicure. It was almost like my nails were textured! I used an image from the
MoYou-London Sailor Collection plate 05
. I won't call this a fail because I really loved it in real life, it just didn't want to really show up much in pictures.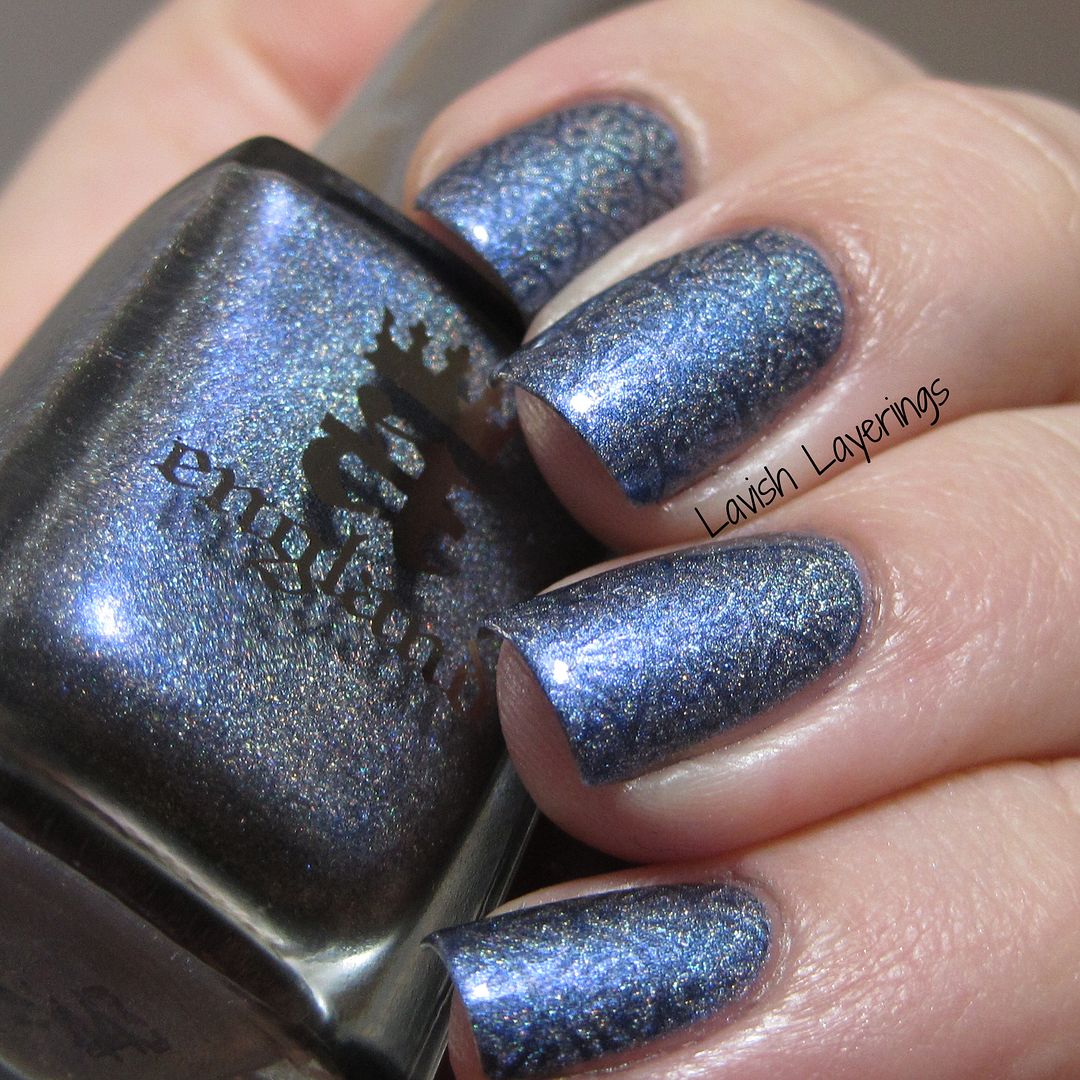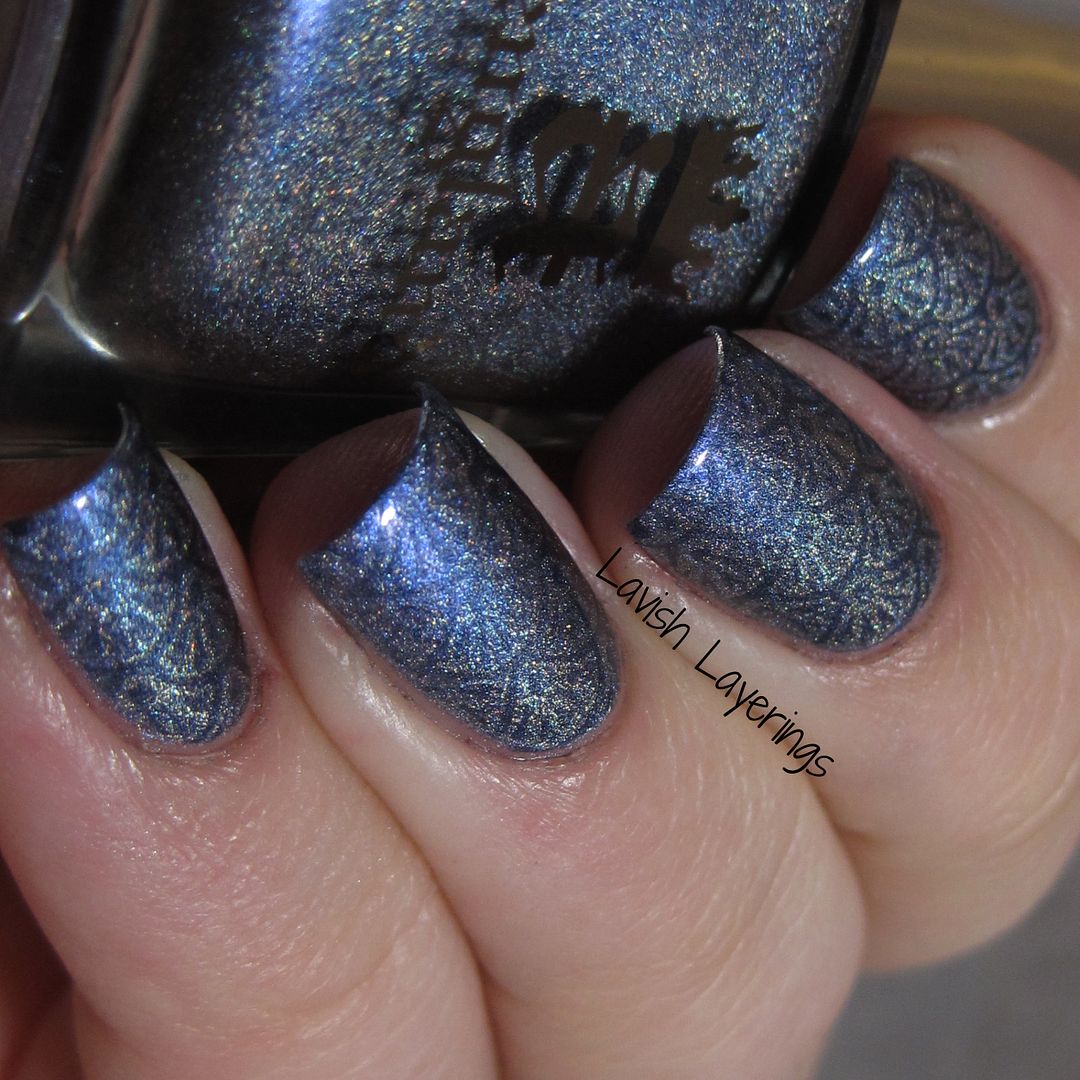 a-England
polishes can be purchased from a-England's official
website
if you live in the UK as well as from several international e-tailers (see full list
here
).
The
China Glaze Hologlam Collection
is discontinued, unfortunately, but they work great for stamping if you find any of them around on eBay or Amazon! (I don't particularly care for them for full manis).
MoYou London
stamping plates are available from their
website
. They have tons of gorgeous plates to choose from, so check them out! They are also now offering free shipping to the US, so that is awesome!
Do you even have manis that just fail in pictures but are pretty great in real life? Do you post them anyway? Thanks for looking everyone!