*Some of the items in this post were previously reviewed*
Hi everyone! Today I have a beautiful layering combo courtesy of a very limited edition
Darling Diva Polish
and a neutral creme from
KBShimmer
.
Darling Diva Polish Temulence
was a small batch that Carrie mixed up and included with random orders during one of her restocks, and I was lucky enough to receive one! It is a linear holographic base filled with blue/green flakies. When I was swatching
KBShimmer's Fall Collection
, I knew that I had to put
How You Dune?
back on because I was totally smitten with the greige creme. Then, as I do, I had to layer something over it and Temulence seemed like it would be the perfect thing for a soft and pretty mani. I loved this combo so much! I need to wear Temulence again over a darker color so that you can really see the flakies better, but the flakies against the lighter color were very ethereal and lovely (and very shy for the camera). This is 2 coats of Darling Diva Polish Temulence over KBShimmer How You Dune?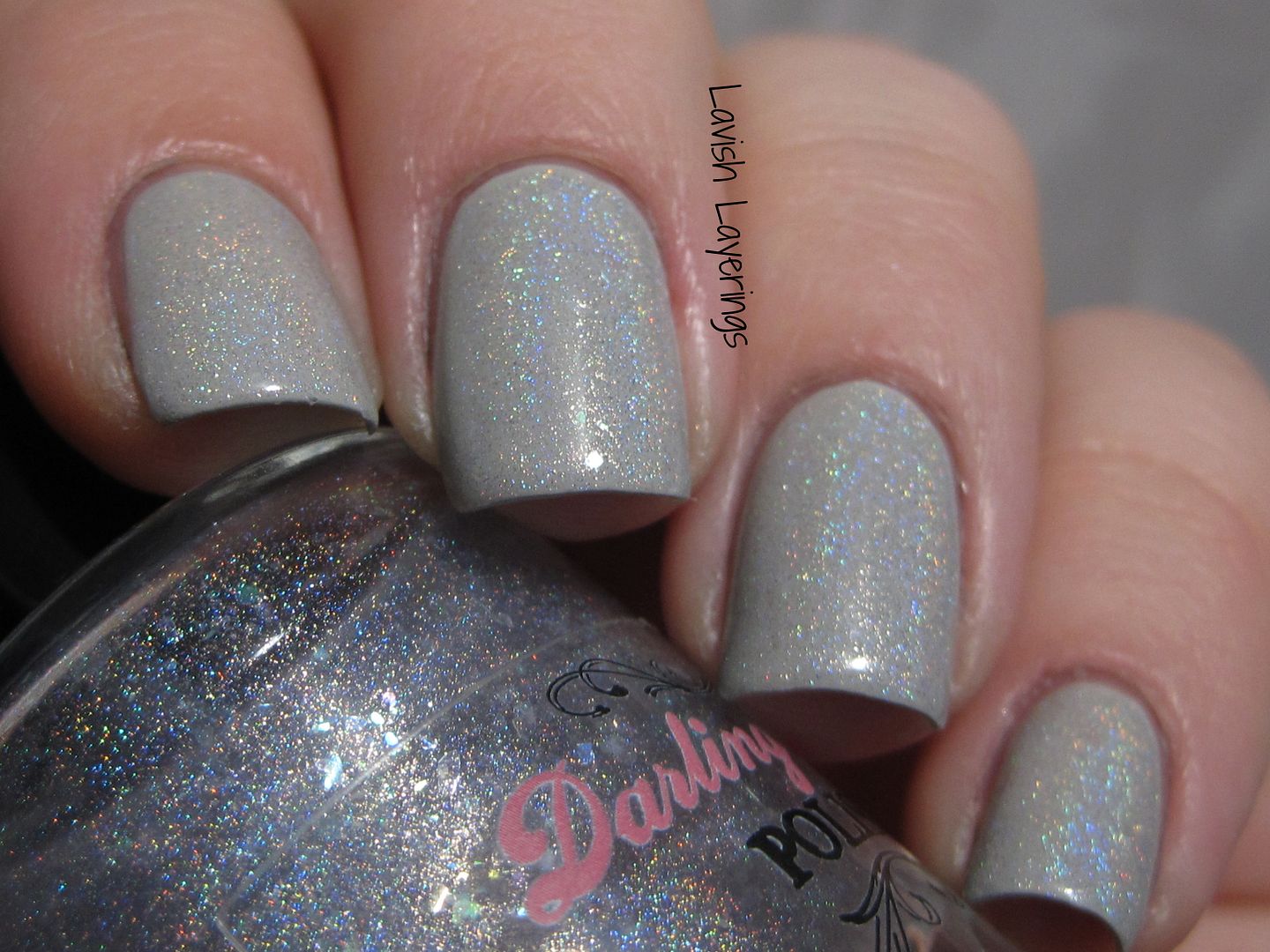 Darling Diva Polish
is available from
creator Carrie's
Big Cartel Shop.
Darling Diva Polish is also available from
Llarowe
(US), Mei Mei's Signatures (
Singapore
), and
Edgy Polish
(Sweden),
. Follow Darling Diva Polish on Facebook and Instagram for updates on new collections and restock news.
KBShimmer
products are available from their
website
as well as from
Harlow & Co.
(Canada). Be sure to follow them on Facebook and In
stag
ram for updates on new collections and to see swatches of all of their polishes.
What do you think of this combo? Are you like me and just can't leave a creme alone? Thanks for looking everyone!