*Purchased By Me*
Hi everyone! My
Pirate Nail Art Challenge
nails were a massive fail for today's prompt, but I hope I can redo them later. In the mean time, I have I flipping gorgeous polish to share with you from
Glam Polish
. I just can't get enough of their holo glitters! The beauty I have for you today is
Glam Polish Maleficent
, which is a dark purple holo base filled with purple and fuchsia holographic glitters in different sizes. Formula was nice and could build up to opacity on its own, but I really like to wear these polishes layered. I used 2 coats of Maleficent over OPI Do You Have This Color in Stock-holm for this mani. This polish is so blingy that I could barely get my camera to focus on it. I used a combination of a thicker topcoat + quick dry topcoat to smooth out the glitter. This is a stare at your nails all day sort of polish....it's just awesome!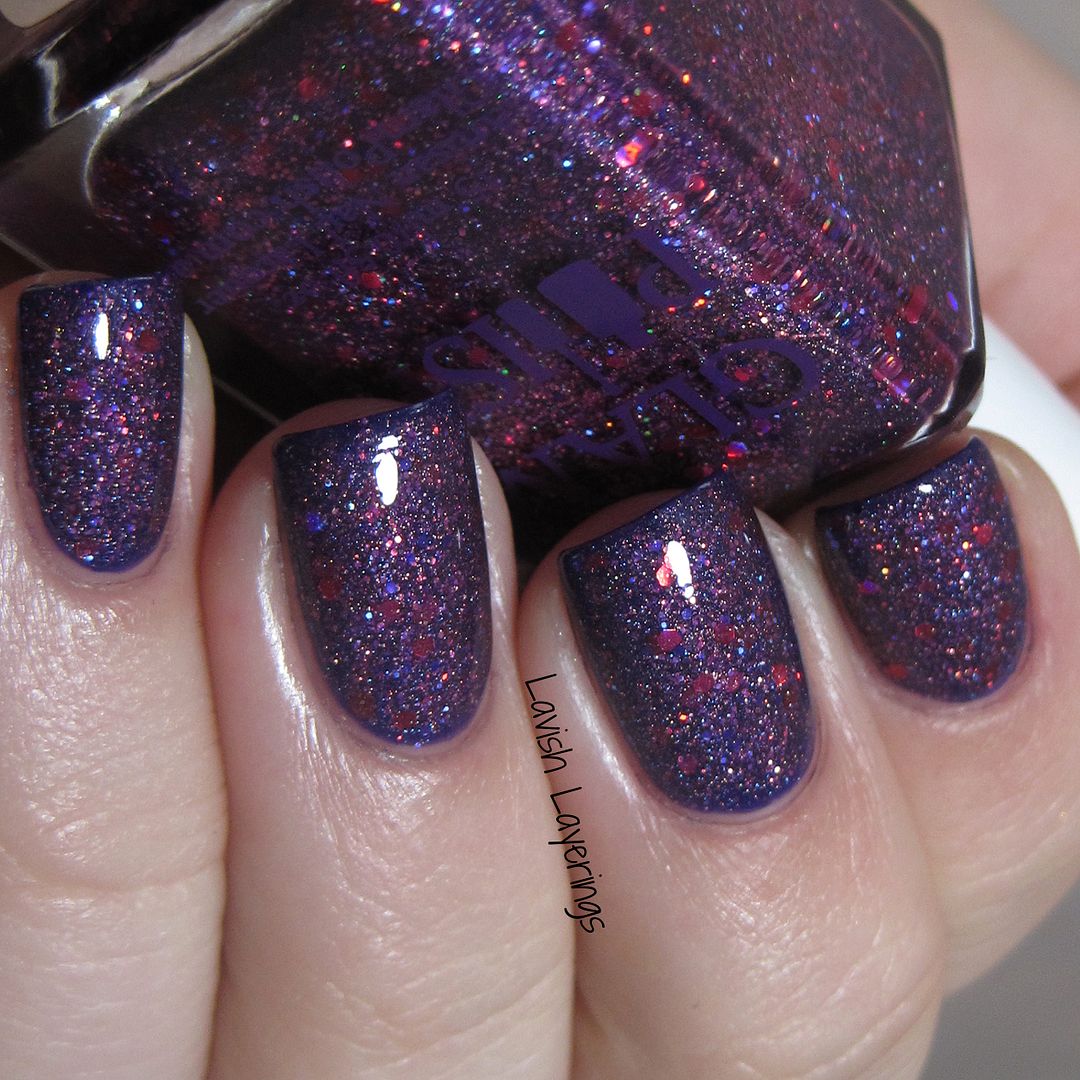 Glam Polish
is available from their
Big Cartel shop
(ships to Australia and the US only) as well as from these international
stockists
. Follow them on
Facebook
and
Instagram
for updates on new collections and restocks as well as to see lots of beautiful swatches! Thanks for looking everyone!