*Press Sample*
Hi everyone! I
recently reviewed
my first ever full-nail water decals from
Born Pretty Store
, and today I have some more to share with you. These water decals are the
Colorful Rainbow Flower pattern
(
product #16211
). Like the decals I reviewed previously, the design is just gorgeous and looks like a mini painting on your nails. I will say that the color of the decals is a bit more muted than the pictures on the website, but I actually prefer the more muted look (it looks more like a painting). I really love using these decals as accents instead of as a full mani, but you certainly can do that if you prefer! On the nails that didn't have the decals on them, I used a-England Galahad.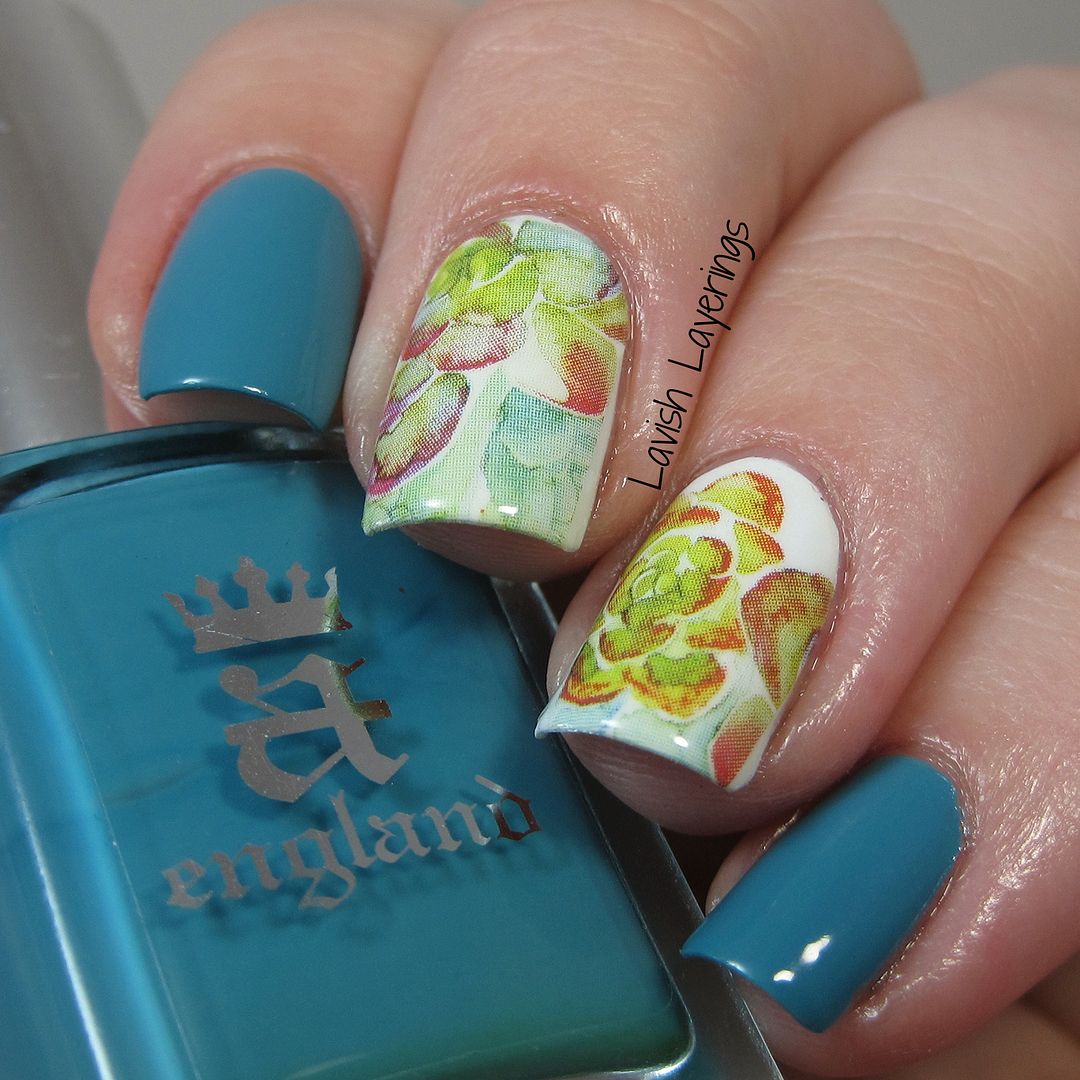 The application was identical to the other full-nail water decals that I used, so here is a full description of their use that I pretty much copied and pasted from my other post (just in case you didn't see it):
The water decals come in a full sheet that you have to cut apart and there are 10 decals in sizes to fit all of your nails. I was worried that they would not be wide enough for my nails when I first saw them, but it turns out they were pretty darn close (and I have wide nails). I would recommend to paint on a base color that is similar to the background of the decal you are applying just in case there is a sliver of nail on either side that doesn't get covered (I used OPI My Boyfriend Scales Walls, a white).
You apply them similarly to regular water decals in that you soak them in water and then lift them onto the nail and position them how you want them. While they are still damp, you can use your finger to smooth out any wrinkles that might occur (but be careful and try to avoid wrinkling them if at all possible). You can then you trim off the excess bits that are hanging over the ends with nail scissors, but to really finish off the ends and around the cuticle, use your clean-up brush dipped in acetone and the decals will "clean-up" just like polish to create a clean line and it will also seal the tips. Top with a topcoat and you are done!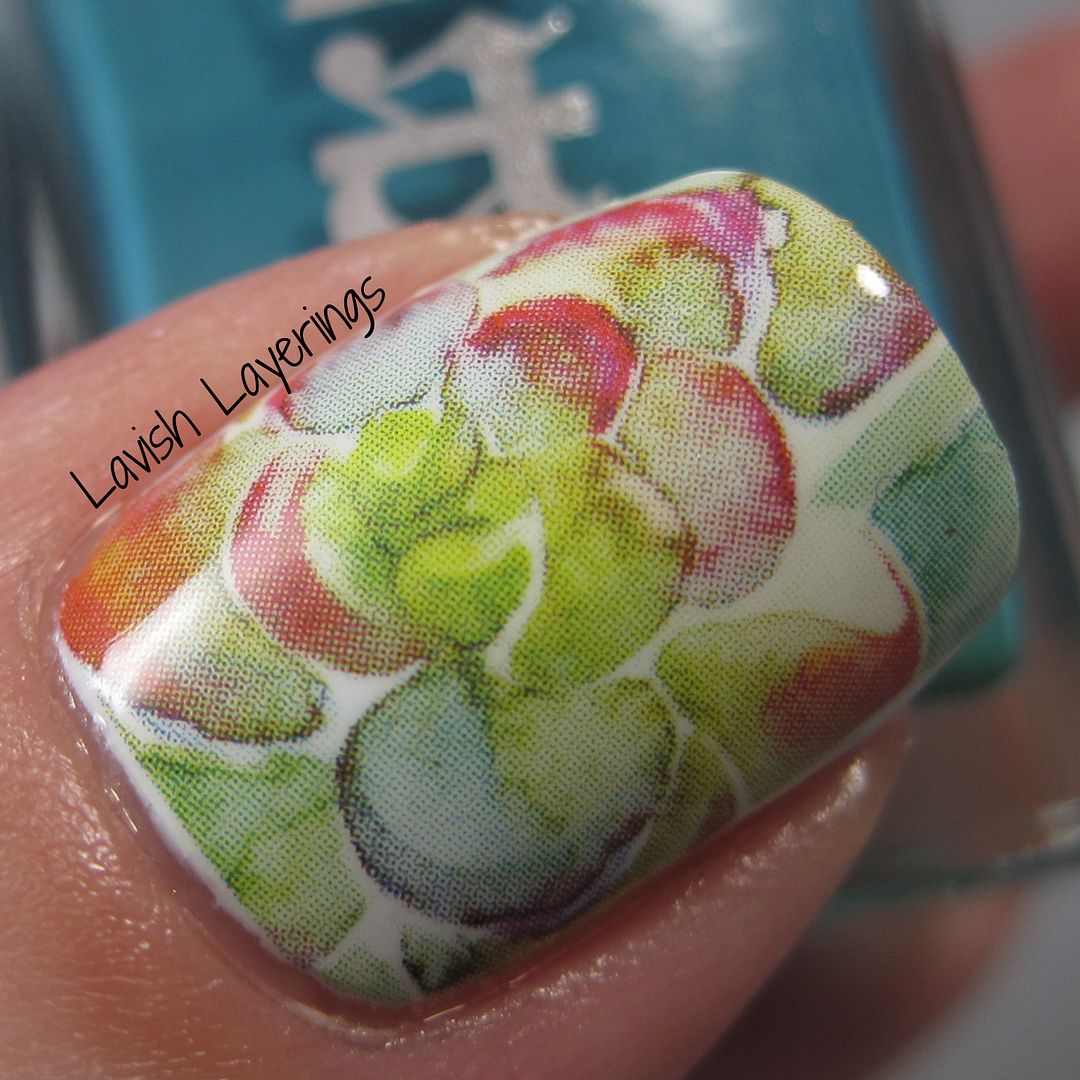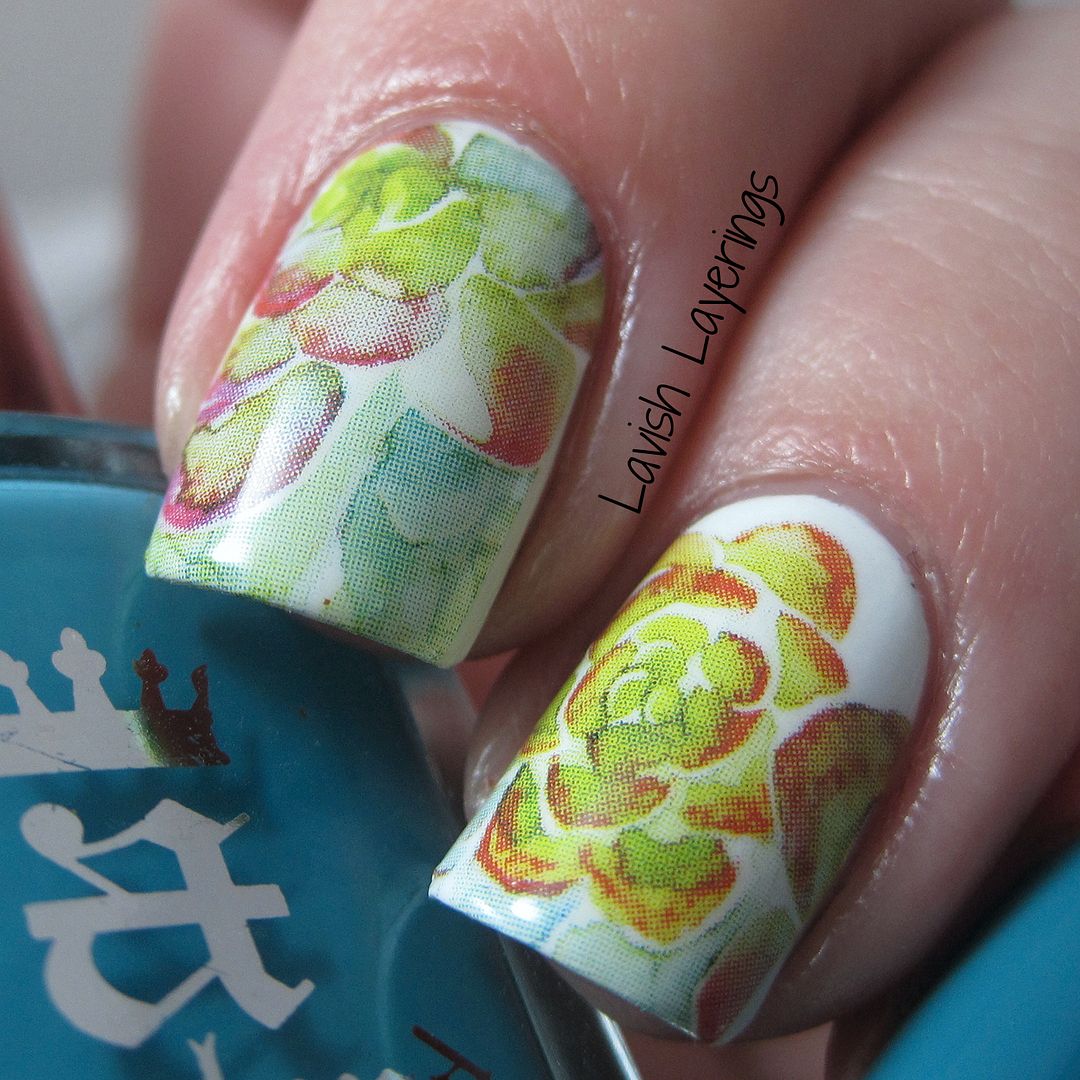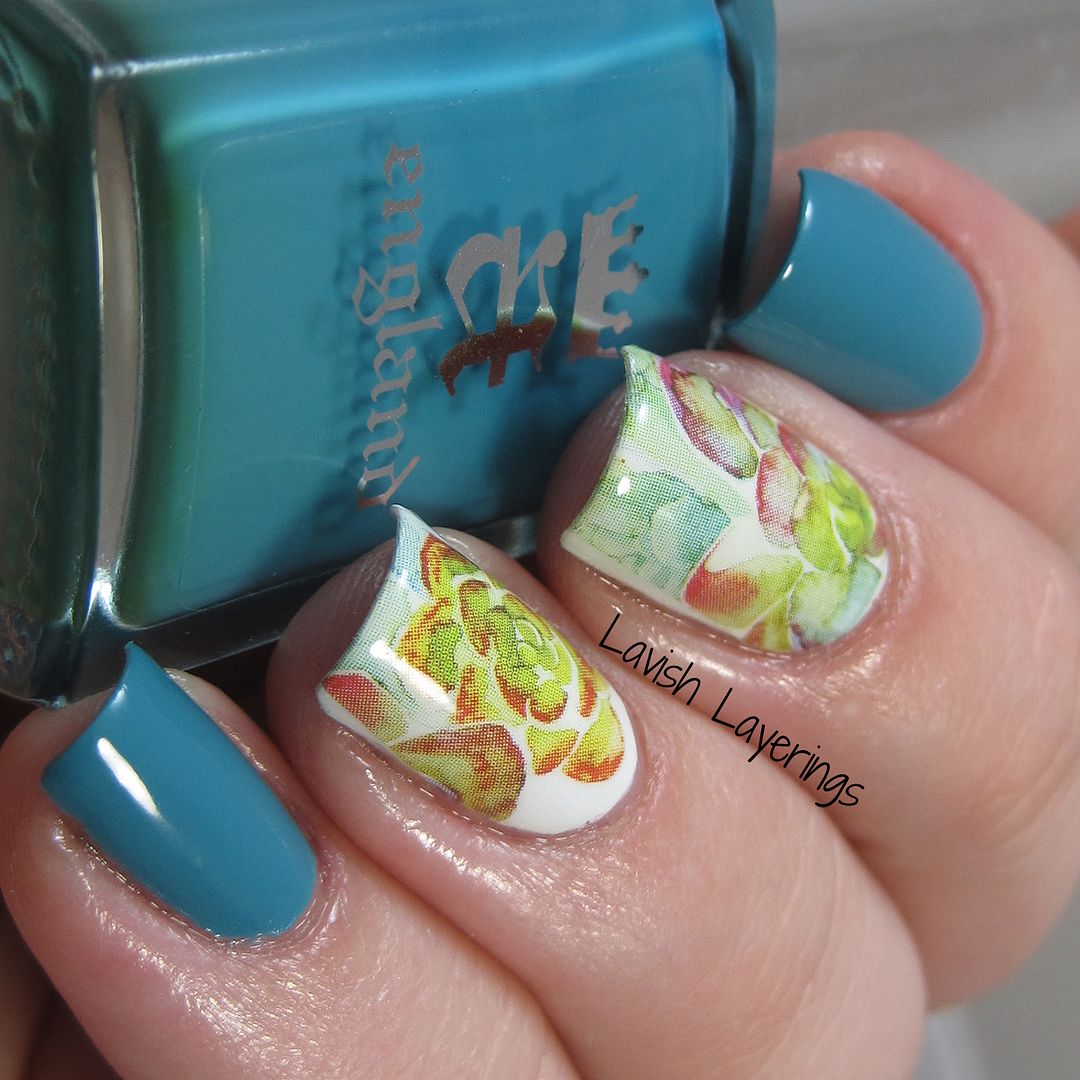 Be sure to check out
Born Pretty Store
for all of your nail art supply needs (you can use my coupon code JCX31 for 10% off your order). I've always had great experiences with ordering from them at very reasonable prices. Also, you can't beat free worldwide shipping! You can also follow Born Pretty Store on
Facebook
and
Instagram
.