Hi everyone! Sorry to have left you hanging for a bit on the Advent Calendar Challenge but I got super busy right before Christmas and then I went out of town on vacation for a week so I never had time to blog the rest of my manis for the challenge. So without further ado...here is the ugly sweater mani.
I used Candy Lacquer Mad for Plaid over Essie School of Hard Rocks for this mani. I thought the combo really fit the idea of an ugly Christmas sweater. And then the top coat bubbled to make it even uglier! Super... LOL! The polish really is cute and fitting of its name.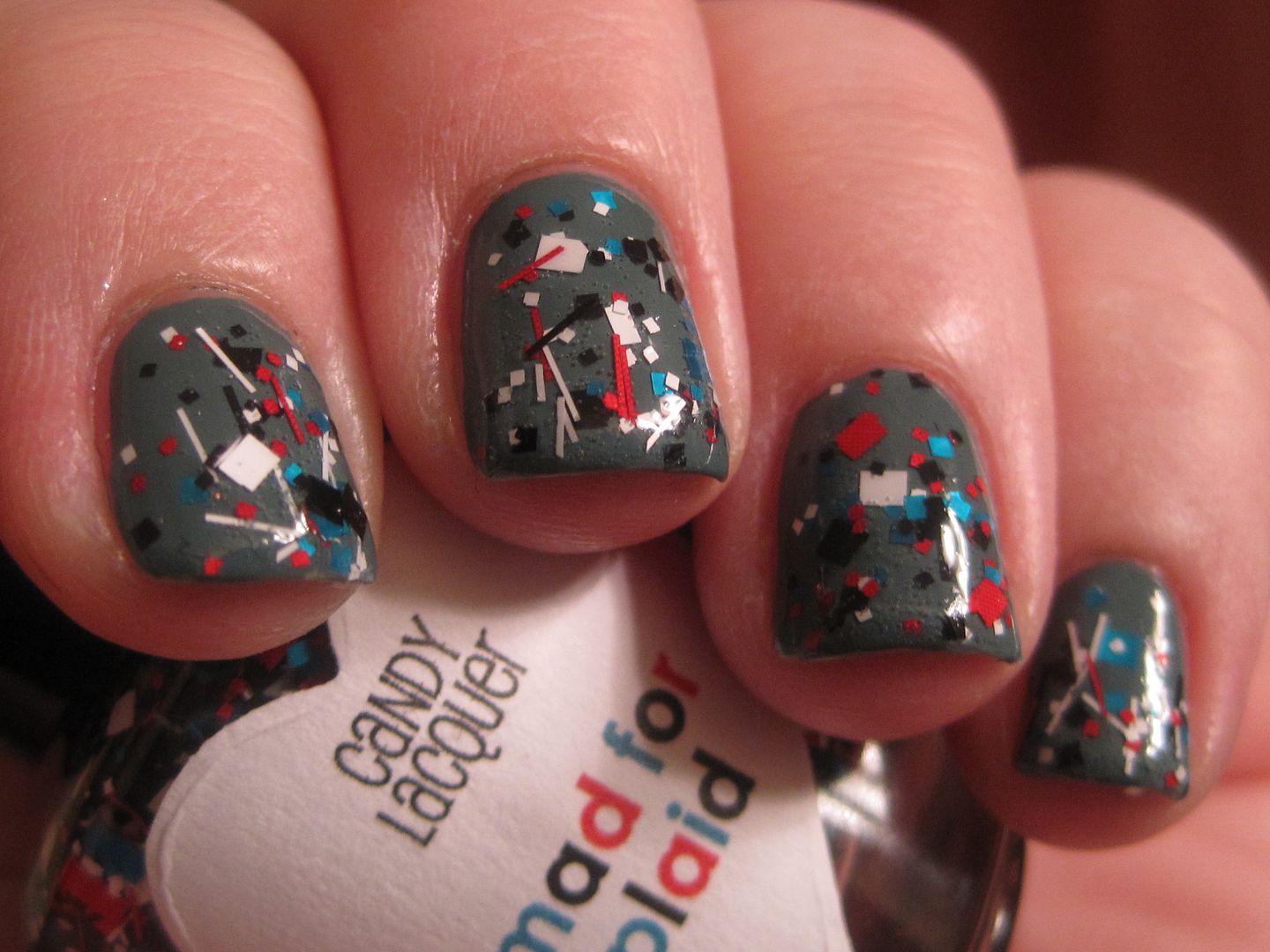 You can purchase Candy Lacquer from their
Big Cartel shop
. The shop is closed now for the holidays, but will re-open January 7th. Now on to a marathon of Christmas manis before it gets too far into January! Thanks for looking!